Thandi's Calf Siya Turns One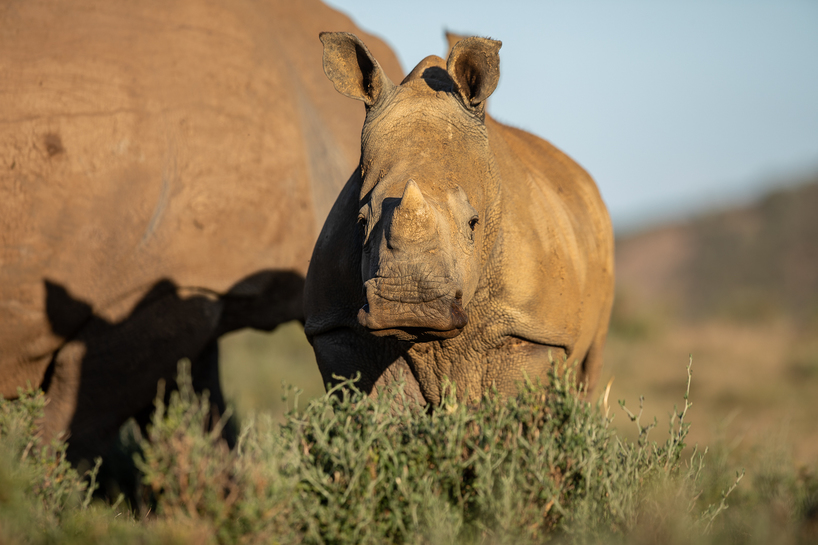 Thandi's fourth calf, Siya, turned one on 4 January 2022! 
Thandi's story of courage and survival as she bravely recovered from a brutal poaching attack that robbed her of her horn in March 2012, turned into a story of inspiration and motivation when just two years after suffering this major trauma she gifted the world with her first calf and has continued to consistently birth a calf every two years since then!
Siya, her fourth calf, named in honour of our beloved Springbok rugby captain Siya Kolisi, is preceded by Thembi (born January 2015), Colin (born Jan 2017) and Mthetho (born April 2019).
Thandi also became a rhino grandmother in November 2020, when Thembi birthed her first calf!
Thandi's legacy is already five rhinos strong and she is still in her prime breeding years, with hopefully many more calves to come.
Thandi's story sends a strong message to a world amid a war against rhino poaching. Every Rhino Counts. For every rhino that is poached, we are not just losing one animal but also the breeding potential of that rhino which is critical to the preservation of the species.
It is imperative that we do not lose focus and all global efforts to protect and preserve these majestic giants in their natural and wild habitat persist. While Thandi's story is one of success, the big picture for her species is still very dire.
Rhino Are Very Attentive Mothers
Female rhino are very attentive mothers. Siya stays very close to his mother Thandi, who remains in a crash with the other females and their calves. He will suckle for up to two years at which time Thandi will wean him in time for the birth her next calf.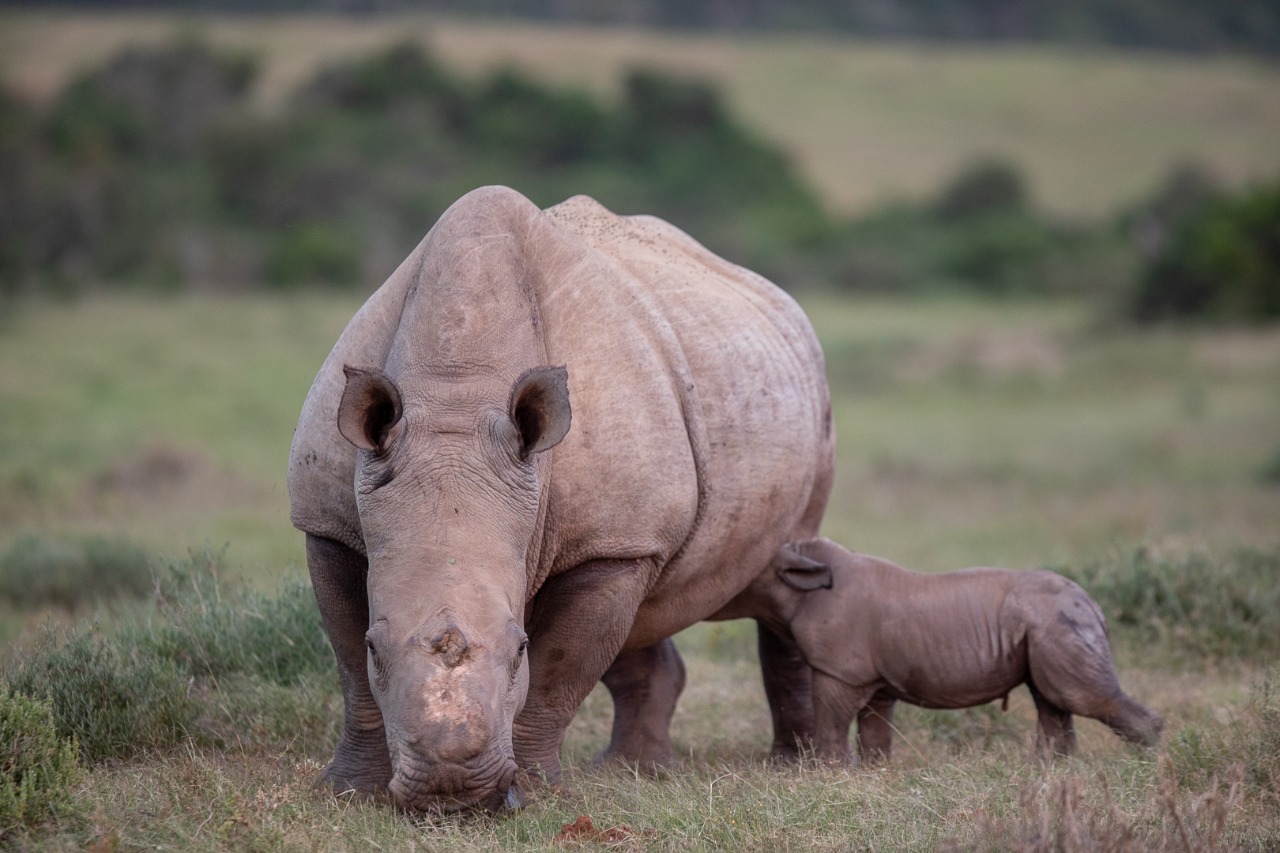 Siya will stay with the family crash until about three years of age. Between three and five he will move between his mother and the sub-adult males that are establishing independence. At about five years, when he will be nearing sexual maturity, Siya will move away from his family crash and begin to establish himself as a dominant male in his own territory.
Habitat Expansion, restoration, and preservation
The natural course of Siya's life highlights the importance of habitat expansion, restoration, and preservation. When breeding success is achieved with extensive protective measures in place (such as dehorning; canine and mounted unit patrols as well as thorough surveillance through advanced technological systems) there is an urgent need to expand habitats so that young bulls can establish their territories and continue the natural life cycle of the species.
In addition, educating and engaging neighbouring communities with the objective of igniting the will and passion to conserve their natural heritage becomes paramount in establishing a sustainable solution for the survival of the species.
Kariega Game Reserve in partnership with The Kariega Foundation is wholly committed to a holistic conservation mandate that prioritises the protection and preservation of all wild animals and their habitats, with a special focus on endangered species like the rhino. These efforts are supported by vibrant community programmes that serve to uplift, empower community members, and create a strong collective conservation vision.
We are grateful to all our conservation partners who support us to deliver on this conservation mandate: Helping Rhinos; Rhino Tear Jewellery; SORAI and Veldskoen; The Ferguson Family; Global Conservation Force; Phil and Trish Liggett; The Living Desert Zoo and many others. Conservation is a team sport, and we could not do what we do without your support.
Join Our Family of Conservation Supporter's
Join our family of conservation supporter's by donating to one of our projects or email foundation@kariega.co.za to share your ideas with our team of passionate conservationists. We love collaborating with like-minded people.
If you would like to visit Kariega Game Reserve and see Thandi and her family in the African wild, our wonderful reservations team would love to help you plan a trip of a life time.
Photo credits: Senior Field Guide at Kariega Game Reserve, Brendon Jennings