The Kariega Foundation is a non-profit trust working in partnership with Kariega Game Reserve to create a sustainable eco-tourism model that delivers on a holistic mandate to protect and preserve the Kariega wilderness and uplift the people and communities that live in and around the reserve.
Everything in nature exists in perfect harmony and balance.
We aim to emulate a similar, mutually beneficial balance by leveraging commercial success created through ecotourism, to generate funds for reinvestment into projects that support community rejuvenation and advanced conservation practises.
Our numerous and diverse projects flow from these core motives to protect and preserve our natural heritage as well as uplift and educate our neighbouring communities so that, together, we may reform that which threatens its existence. 
Our vision is to build a conservation community that works collectively to rejuvenate our planet, people and wildlife.
Thank you for your Help
The Kariega Foundation is very grateful to every Kariega Game Reserve guest who becomes our community and conservation partner via the Kariega Foundation conservation and community levy. All adult guests staying at Kariega pay a compulsory levy in addition to accommodation and other costs. These funds are invested directly into our community and conservation projects, which play an immediate role in the betterment of local livelihoods and conservation efforts.
In addition we are privileged to work with a number of partner organisations who contribute significantly to our conservation and community efforts.
We appreciate every contribution of resources, skills and funds given by guests, staff, volunteers, businesses, inspired adventurers and ordinary people who want to contribute and make a difference.
We have included some ways in which you can offer additional support to each individual project, if you wish. Please contact foundation@kariega.co.za with questions or to request further information.
---
Uplift and Educate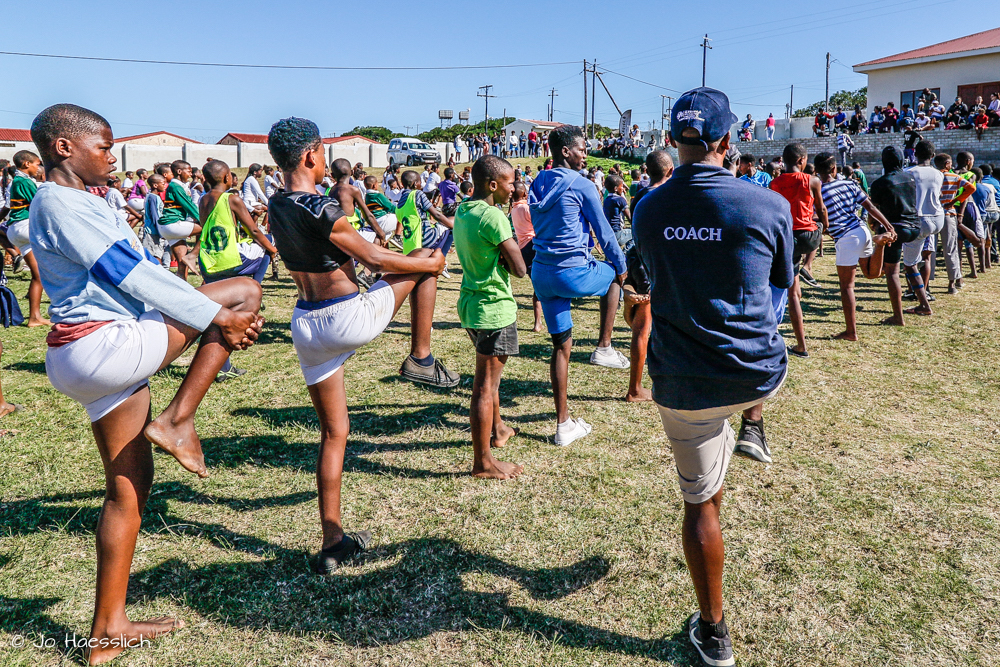 Each of our collaborative community projects are planned and implemented in the following way to ensure a legacy of sustainability, accountability, empowerment and community pride:
Community members initiate projects and offer their skills and resources. These usually include abilities, enthusiasm, leadership, planning, strategic thinking, problem solving and other physical resources.
The Kariega Foundation contributes resources necessary to support and facilitate the projects. These usually include financial support, employment opportunities, upgrading facilities, up-skilling, mentoring and building human capacities.
Current Community Projects
Kariega Game Reserve is the largest employer in the Kenton-on-Sea area. In addition to this a primary objective of the Kariega Foundation is the support of sustainable local enterprises that create jobs while building capacity and skills in people. Find out more about the Kariega Foundation enterprise development projects in partnership with local artist and potter Meshack and Makana Ceramics, the Aloes Tour Company and Bili Beadwear.
We believe that the future of our country lies in the hands of our youth and that education is the vehicle to create opportunity and sustainable living. Our particular area of engagement is Early Childhood Development (ECD). Research shows that the most critical neurological development that lays the foundation for all learning takes place in the first five years of life, before a child has even entered into school. Find out more about the Kariega Foundation's ECD project.
We aspire to invest in the holistic development of our youth; bring about positive social and environmental changes within the community, and ultimately create employment opportunities for them within South Africa's eco-tourism and wildlife protection sectors. Social and Emotional Learning creates the foundation of the programme and aims to unleash individual potential and social cohesion; sport keeps youth busy and healthy, while environmental education opens the heart and mind to bigger issues and invites youth to be part of the solution. Find out more about our youth development projects.
Food Relief
While the COVID-19 pandemic has wreaked havoc in all our lives, the impact was more devastating on the poor and vulnerable. During the Covid crisis, the Kariega Foundation provided eight existing community projects in our surrounding area with food supplies. These included five soup kitchens and three facilities that care for the elderly. Post pandemic we are still supporting five of these community hero's to feed over 500 families each week. We need cash donations to buy monthly food supplies for these organisations .
The pandemic highlighted the need to develop the skills and knowledge within our communities for sustainable food production. The Kariega Foundation launched the SOIL (Sustainable Organic Innovative Living) project as part of our Youth Development Programme, teach youth the art of permaculture and establish community gardens that they care for.
---
Protect and Preserve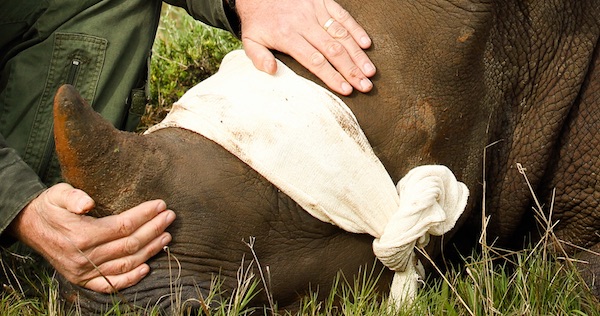 Kariega Game Reserve boasts one of the most accomplished and inspiring conservation stories in the Eastern Cape, with as many as twenty-one different farms merging gradually to create the current, 11 500 hectare, expansive conservancy. It is both a privilege and a responsibility to be the custodians of this African wilderness.
Through the conservation projects listed below we are wholeheartedly committed to protecting and preserving the animal, bird and plant life of the area and restoring the natural balance and beauty of Kariega Game Reserve.
Current Protection and Preservation Projects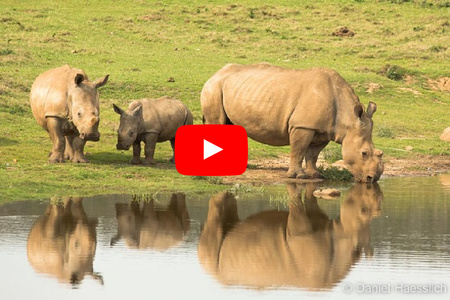 The Save the Rhino project was launched in March 2012 after a terrible poaching incident which left one rhino dead and two severely injured. The project was dedicated to raising funds to support the medical care for the two survivors (Thandi and Themba). Sadly Themba passed away, but Thandi pulled through and produced four calves since her poaching. Her story has inspired many and created global awareness for the plight of her species. Save the Rhino now focuses on the implementation of a multi-layered rhino protection plan providing the best possible anti-poaching and protection methods possible. Find out more about the Save the Rhino fund and Anti-Poaching Unit.
A successful wildlife protection plan results in growing herds across numerous species and these wild animals eventually need more habitat and room to roam.
Kariega Game Reserve in partnership with The Kariega Foundation is currently implementing a habitat expansion project that incorporates a section of richly biodiverse land in the Bushmans River Valley into Kariega Game Reserve ensuring the conservation of approximately 18 kilometres of the Bushman's River tidal estuary, range expansion and additional carrying capacity for elephant, white and black rhino, as well the opportunity for the reintroduction of additional apex predators such as the endangered cheetah. Find out more about this habitat expansion project.
The gradual growth and development of the now expansive Kariega Game Reserve is one of the most accomplished conservation projects in the Eastern Cape. The Kariega Foundation and Kariega Game Reserve are pioneers in the development of a unique conservation project. Read about the current research and reintroduction projects.
Previous farming activities introduced many alien plant species including the prickly pear and black wattle. Find out more about our projects to eradicate exotic plants and also introduce indigenous and edible plants in local communities.
---
To view a list of the Kariega Foundation Partners click here. 
---
Contact us
For a personalised answer to all your questions, please feel free to contact Lindy Sutherland:
Donate
Donate via credit card on GivenGain
Join the Cause
Support us by donating via GivenGain.
How can you Help?
Any help and support we get from anyone is hugely appreciated.
You can help in many ways:
First National Bank
(or FirstRand Bank)
Account no: 62275606526
Branch:Newton Park
Branch code: 261050
Swift/IBAN: FIRNZAJJ or FIRNZAJJXXX
Bank Head Office Address: FNB Bank City, Simmonds Street, Johannesburg, 2000
Contact us regarding other ways to donate and support a project of your choice.
Thandi's Story: Help Save our Rhino