World Conservation Day: Bring Back Biodiversity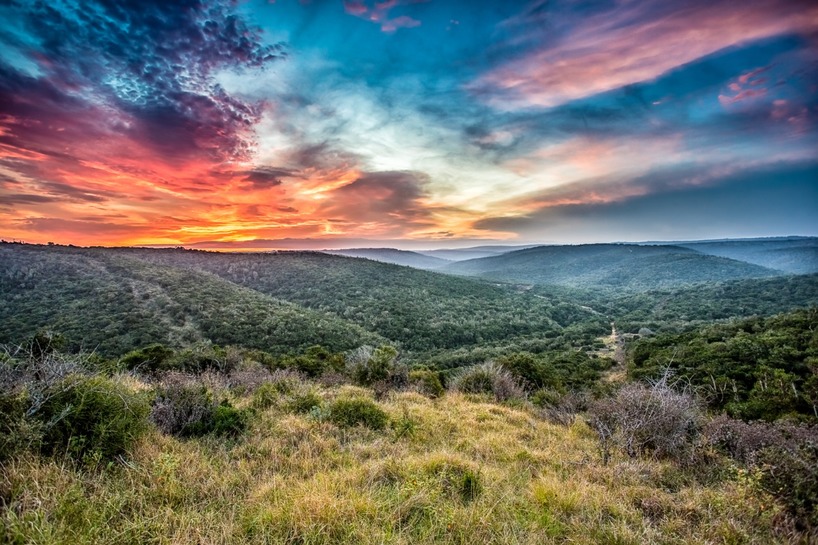 On World Nature Conservation Day the global focus is on one of the most critical conservation objectives of our time: bringing back earth's natural biodiversity.
The United Nations is urging governments around the world to bring biodiversity back by rewilding a billion hectares of degraded land in the next ten years.
This mass rewilding is more complex than simply planting trees and it involves everyone from governments to businesses and ordinary people. Rewilding is the restoration of ecosystem function and includes things like changing the way we farm to restore soil health, restoring nature to urban areas, protecting marine environments and reclaiming, restoring and protecting habitats for wild animals.
It is the responsibility of us all and it is a daunting task! Many people feel overwhelmed, yet compelled to act.
As Sir David Attenborough so aptly said, "It's surely our responsibility to do everything within our power to create a planet that provides a home not just for us, but for all life on Earth."
Kariega Game Reserve: An Inspiring Example of Rewilding
On World Nature Conservation Day sharing rewilding stories like that of Kariega Game Reserve, which has grown over 32 years from humble beginnings to a 10,000 hectare biodiverse protected area, are important sources of hope, inspiration and motivation.
Kariega Game Reserve was born from the vision of Colin Rushmere who bought the first 600 hectares of farmland in 1989. He was in his mid-fifties and a lawyer at the time, although in his heart Colin was always an Eastern Cape farmer! These seeds were planted in his early childhood as a result of a twist of fate caused by the Second World War when three year old Colin was sent to live with his aunt and uncle on a farm in the interior of the Eastern Cape.
His eyes would twinkle when he talked about growing up on that farm. "I was running the farm by the time I was five," Colin once said and described how he spent his days riding around on horseback and speaking Xhosa (the local African language) more fluently than he spoke English.
It was his wife Twinks who was the conservationist and the most influential in shaping Colin's vision towards conservation and eco-tourism. Gradually over three decades Colin worked, together with his son's Mark and Graeme, to sculpture Kariega Game Reserve through the merging and rewilding of over 20 different farms to create the 10,000 hectare, Big 5, protected wilderness it is today.
Guests from all over the world come to Kariega to connect with nature and experience an intimate African safari, staying in one of five luxury lodges nestled in diverse and breathtaking settings within the expansive wilderness.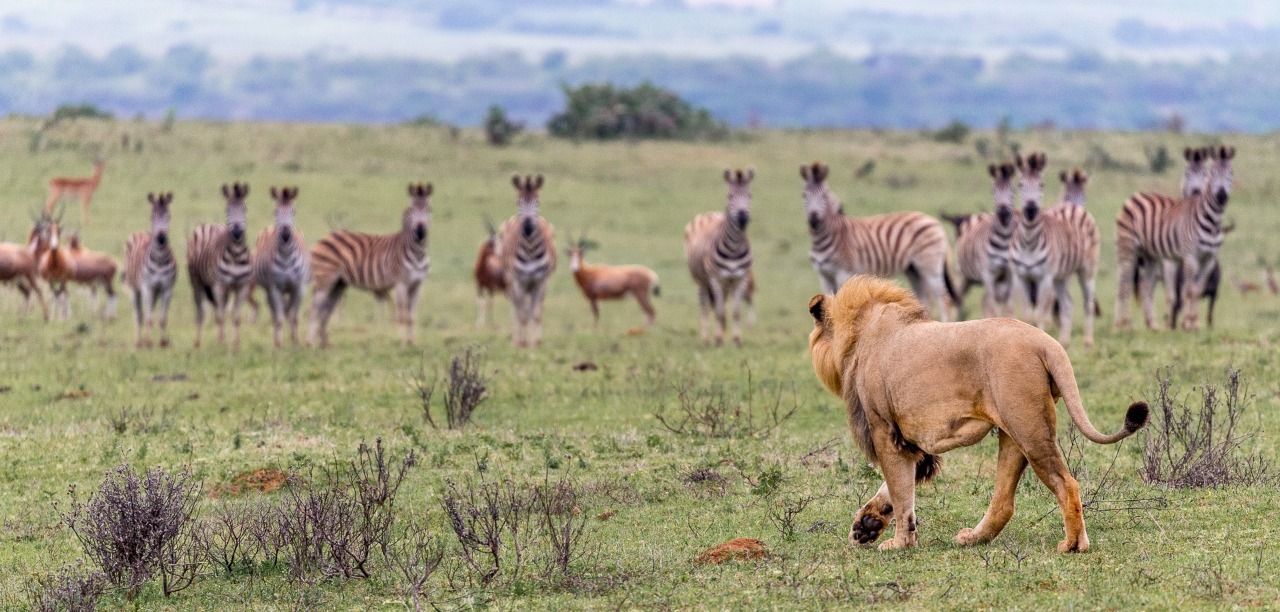 Photo credit: Kariega field guide Brendon Jennings.
Important Conservation Partnerships and Collaborations
Although the Rushmere family held the initial vision for Kariega Game Reserve, it has largely actualised due to a number of important partnerships and collaborations that have formed over the years.
One of the most meaningful partnerships was struck way back in 1998, when a local farmer and neighbour, Tony Fuller joined his farm with Colin's and they managed to buy the farm in between. This grew the reserve to 2,000 hectares and incorporated the beautiful Kariega river within the reserve. From an eco-tourism and conservation perspective this was a critical move, as it was the first time Kariega Game Reserve was big enough to re-introduce species such as white rhino and begin hosting international guests. Since then the Fuller family have been an invaluable cog in the management of Kariega Game Reserve, with Tony's children and grandchildren still working within the business today.
Over the next two decades (1998 – 2018) Kariega Game Reserve saw significant expansion and development from a tourism and conservation perspective and has grown into the world renown Big 5 game reserve it is today. Over the same time the Eastern Cape of South Africa established itself as a travel and safari destination with many other privately owned game reserves establishing themselves within the region.
In 2018 a forum called Indalo was formed between the collection of Eastern Cape private game reserves to address their collective conservation and social issues. Through this organisation the game reservers were formally declared and registered as a combined official Protected Environment through the Department of Environmental Affairs and became part of the National Protected Area Expansion Strategy for South Africa.
Spanning more than 76,000 hectares, the Indalo Protected Environment is the largest protected environment in the Eastern Cape. This is a true victory for conservation, an inspiring example of rewilding at scale and an astounding example of what can happen when like-minded people stand together.
Community Engagement | A Critical Component of Sustainable Conservation
While reclaiming, restoring and protecting habitats is the first step to bringing back biodiversity, the sustainability of the initiative rests entirely on engaging the communities who live within and next to the wilderness areas and depend on them for survival. These communities must be conservation partners and co-custodians of the protected areas.
Kariega Game Reserve is the largest employer in the Kenton-on-Sea area but this was not enough to ensure sustainable conservation. In 2017 Colin Rushmere's daughter Lindy joined her brothers and took over the directorship of the Kariega Foundation. This non-profit trust runs numerous and diverse projects in collaboration with neighbouring communities in the areas of early childhood development, youth development through sport and dance, enterprise development, education transformation through Social and Emotional Learning and environmental education.
Ferguson Family Facilitate Critical Habitat Expansion and Protection
One might think that this is a good place to end the story! However, conservation is not static and with a global biodiversity target of a billion hectares, conservation networks must grow and capitalise on every opportunity for habitat expansion, restoration and protection.
In 2021 the Kariega family welcomed Mark and Fiona Ferguson and their four sons, Hamish, Freddie, Murray and Callum into our conservation community. The Ferguson family have purchased and incorporated an additional 1,040 hectares of habitat in the Bushman's river valley into Kariega Game Reserve. The incorporation of this land into the protected area brings significant conservation benefits ensuring the protection of approximately 25 kilometres of the tidal river estuary, range expansion and additional carrying capacity for elephant, white and black rhino, as well the opportunity for the reintroduction of additional apex predators such as critically endangered cheetah.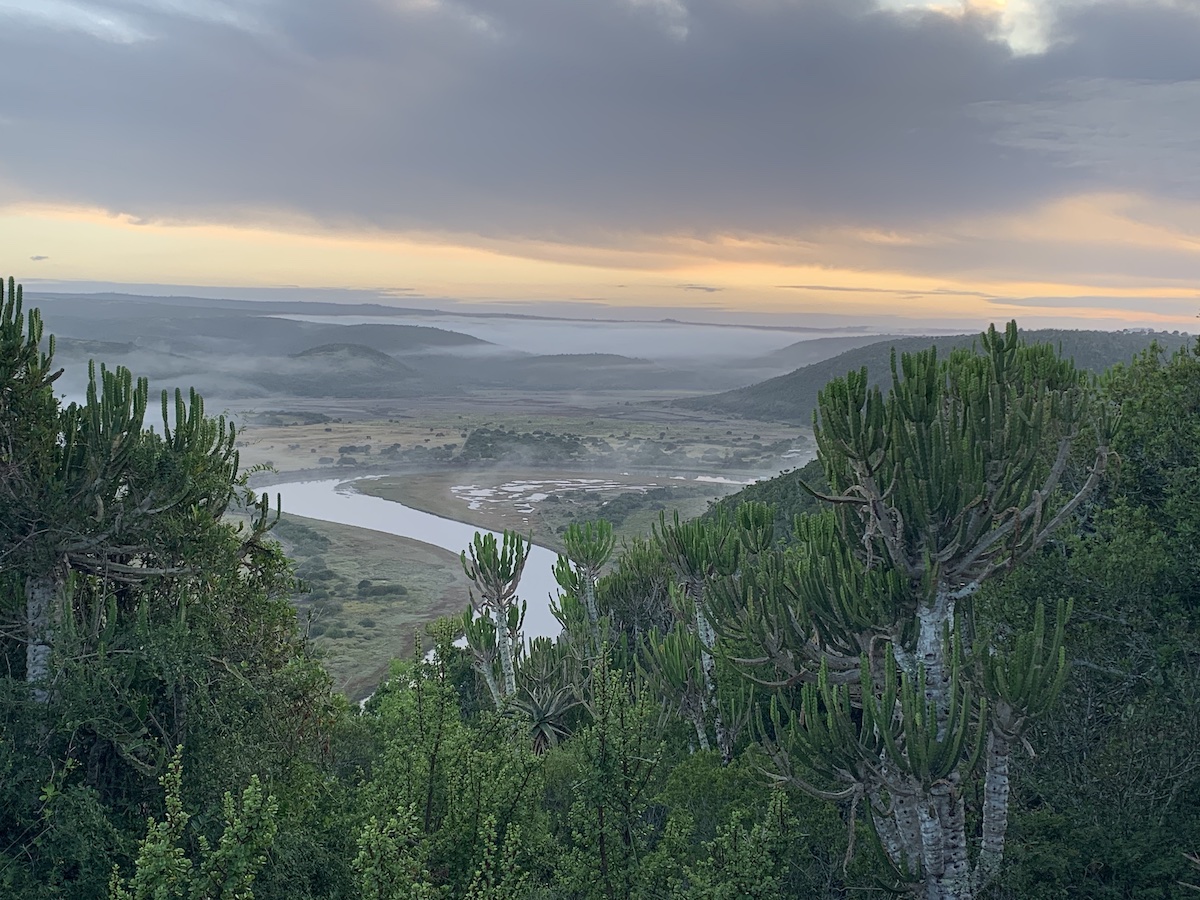 This philanthropic family (taking their lead from their father and grandfather Sir Alex Ferguson), have turned their great love for soccer and conservation into action for positive change! As the founders of Little Lions Kenya, ambassadors of Grass Roots Soccer, sponsors of GROW, conservation collaborators to Kariega Game Reserve and donors of the Kariega Foundation's Environmental Education and Social Emotional Learning programmes, they personify the most important values of our time – custodianship and care of our planet, people and wildlife.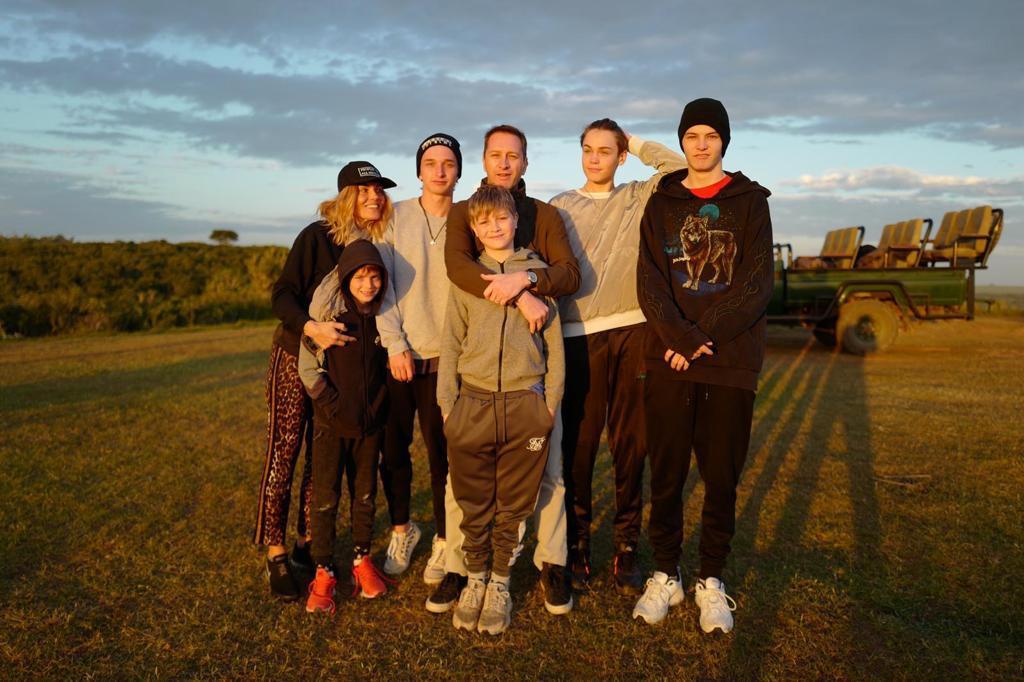 Conservation | A Story With No End
The making of Kariega Game Reserve and the establishment of the Kariega Foundation is arguably one of the most accomplished conservation projects in the Eastern Cape of South Africa to date, involving large-scale reintroduction of indigenous species, the eradication of alien vegetation and the restoration of degraded farmlands and the authentic engagement with and upliftment of neighbouring communities.
The gradual evolution of Kariega Game Reserve is a powerful example of the alchemy that is created when people come together and work towards a common vision. It is a blueprint of what needs to happen on a global scale if we are to achieve the all-important goal of rewilding a billion hectares of degraded land over the next decade.
Colin Rushmere passed away on 20 January 2017. The Kariega story continues to write itself through the passion and dedication of his children and the Kariega family, who strive always to be pioneers in conservation and doing all we can to ensure the rejuvenation our planet, people and wildlife.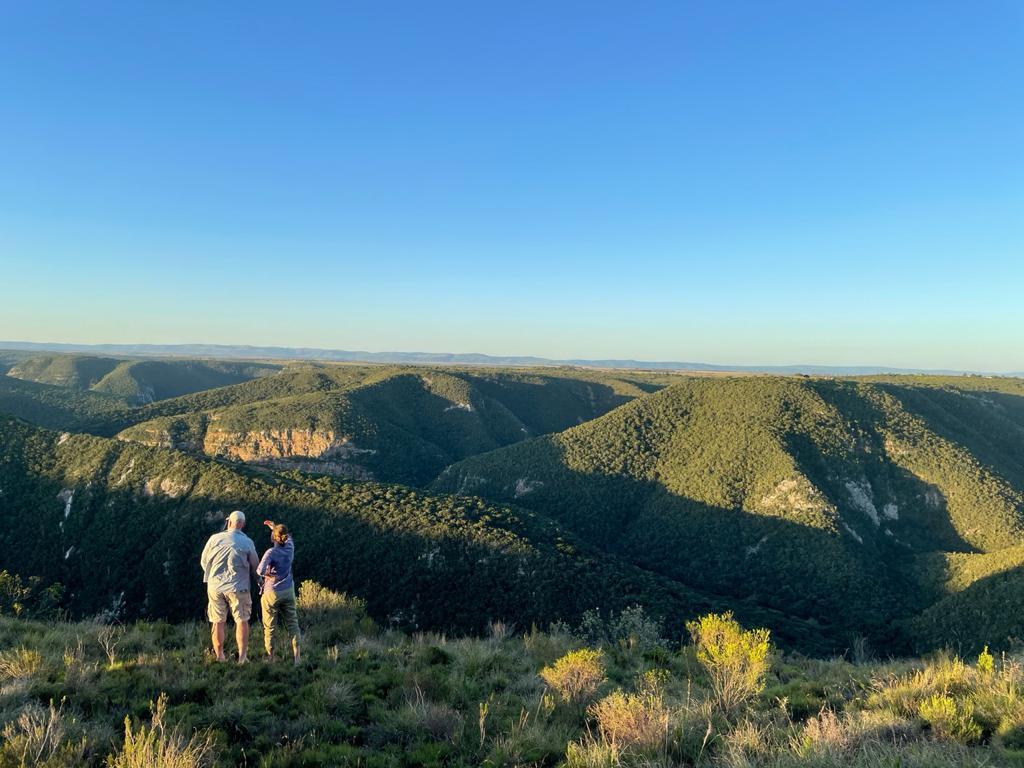 Why are Conservation and Biodiversity Critical for the Survival of our Planet?
The definition of conservation is the protection, preservation, management, or restoration of natural environments and the ecological communities that inhabit them. Earth's natural resources include air, minerals, plants, soil, water, and wildlife.
Due to overpopulation and human negligence we have over-exploited the world's natural resources; polluted our air, oceans, and rivers; caused the extinction and near extinction of numerous wild animals; significantly degraded the nutrient value of our soil and nutritional quality of our food and perpetuated a catastrophic climate crisis that predicts global average temperatures could potentially reach above the 1.5°C tipping point in the next five years.
Unless we dramatically and quickly change our behaviour and begin to prioritise conservation (making every day a World Nature Conservation Day) there is a very real risk that earth's natural resources will be depleted and the survival of future generations threatened.
Biodiversity provides functioning ecosystems that supply us with oxygen, clean air and water, pollination of plants and pest control and regulates the global climate by storing greenhouse gases. For example, as trees and plants grow, they remove carbon dioxide from the atmosphere and store it within their tissues while releasing oxygen into the atmosphere.
Bringing back biodiversity is the fastest and most effective way to curb and reverse climate change and ensure the survival of our planet and the human species.
Connect and Visit Biodiverse Kariega Game Reserve
We invite you to connect with us and join us in our quest to enhance biodiversity, prioritise conservation and engage communities and continue our collaborative and sustainable eco-tourism offering. We would be delighted if you could come and visit and stay in one of our five luxury safari lodges. Please get in touch or review our safari lodge availability and make a booking online.