Have you ever dreamed of experiencing a rhino veterinary procedure in the African wilderness? If your answer is yes, then you must watch this riveting mini documentary video and keep reading to find out more.
On 18 July 2020, wildlife charity Helping Rhinos, the Kariega Foundation and African Rhino Conservation Collaboration (ARCC) used the brilliance of technology to transport a global audience to the plains of Kariega Game Reserve to experience rhino veterinary procedure in the African wild and help raise fund to protect Africa's rhino.
The video follows wildlife vet Dr William Fowlds, who features in the popular Channel 4 Work on the Wild Side series, as he carried out essential health checks and a dehorning procedure on a three year old rhino. The male white rhino is nicknamed Colin and he is the second calf of Thandi, the first ever rhino to survive a poaching attack. Rhino Colin is the namesake of the late Colin Rushmere, visionary and founder of the breathtaking Kariega Game Reserve in South Africa's Eastern Cape.
The mini documentary was put together as part of the Helping Rhinos Rapid Response for Rhinos fundraising initiative. This project was established in response to the funding challenges faced by the majority of Anti-Poaching Units (APU) in Africa. Covid-19 travel bans cut the source of significant conservation funds, including those generated from guest conservation levies. In order to keep the APU's active and protecting endangered rhino urgent funds were needed.
Documentary film makers Fergus Clarke and Cherique Pohl teamed up to capture and produce this informative account of a day in the African wild with Dr Fowlds and experience what it takes to care for and protect these gentle giants. This is a must-see for all nature lovers and conservation enthusiasts.
Veterinary Procedure Raises Critical Funds for African Rhino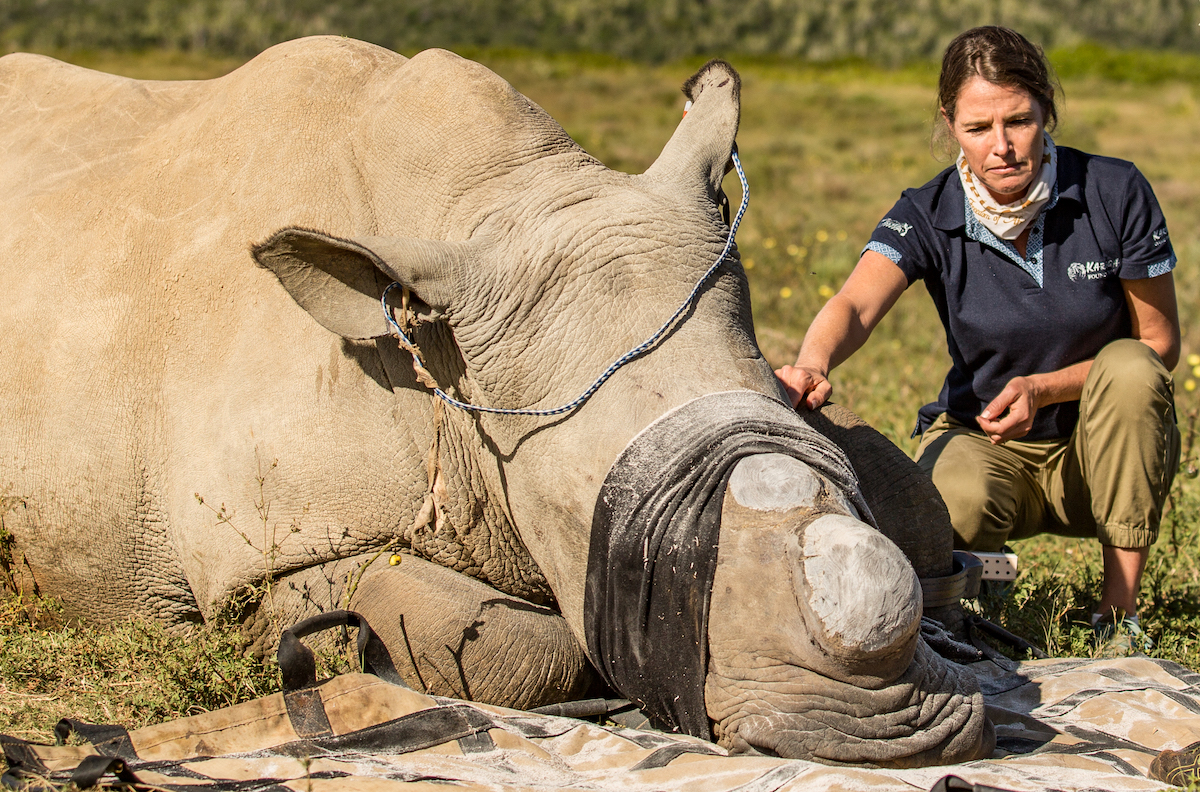 The Kariega Foundation is grateful to Helping Rhinos, Dr Fowlds and every person and donor involved in this amazing Rapid Response for Rhinos event. Through our collective talents, effort and generosity we were able to raise £10,000 for each of the organisations involved (Helping Rhinos, ARRC and the Kariega Foundation) and through these organisations keep Anti-Poaching Units throughout Africa operational and our rhino protected. Thank you.
The African rhino is divided into two species, the white rhino and the black rhino. The estimated population of wild rhino in Africa is 23,700. South Africa is home to the majority of white rhino and over 40 percent of black rhino. South Africa is also the country most affected by rhino poaching, with more than a 1,000 rhino killed each year between 2008 and 2017. Numbers peaked in 2015 and have declined gradually each year from then, primarily due to the investment into Anti-Poaching and protection efforts from both national and privately owned parks through ecotourism. Tourism was a thriving industry in South Africa prior to the Covid-19 pandemic.
The official number of rhino poached in South Africa in 2019 was 594 animals. There has been a significant drop in poaching incidents in 2020 with 166 rhino poached in first six months of the year as opposed to 316 in 2019. Unfortunately, this decrease can mostly be attributed to the disruption of the supply chain, caused by restrictions on international travel. The prediction is that poaching attempts will increase as lockdown restrictions lift and now is not the time to become complacent.
With zero revenue being generated from ecotourism for most of 2020, Kariega Game Reserve and the Kariega Foundation has valued and appreciated the gigantic support from global partners and friends to raise critical funds to maintain a fully operational APU.
Tourism is a Key Supporter of Conservation and Communities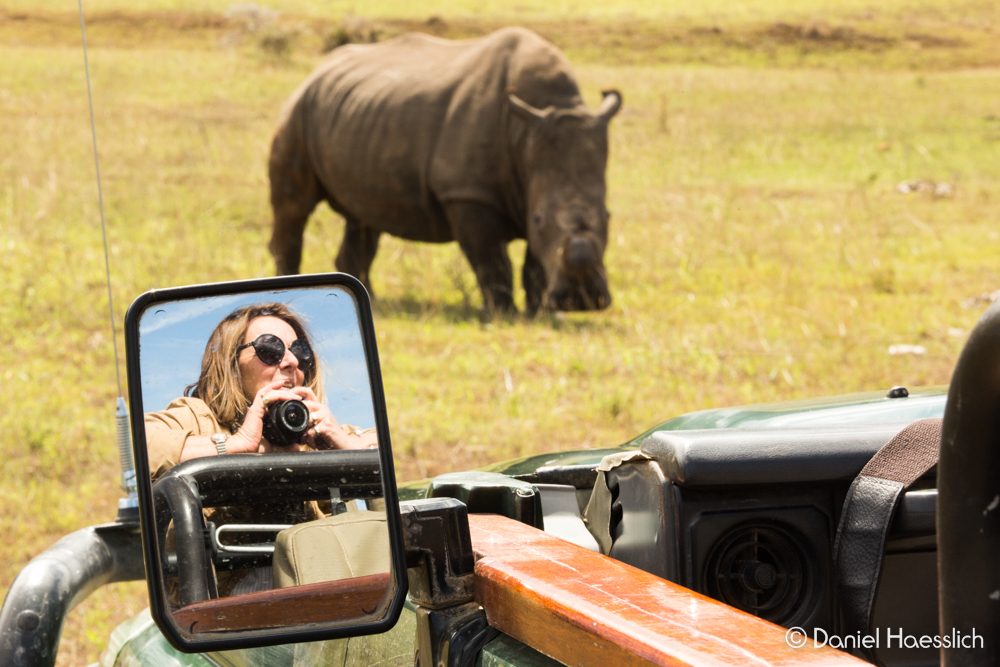 According to an article published by the United Nations Development Programme, the travel and tourism sector accounted for 10.3 percent of global GDP and created one in four new jobs in 2019.
Wildlife tourism supported 21.8 million jobs across the world, or 6.8 percent of total travel and tourism jobs.
In Africa, where wildlife tourism is a drawcard to the sector, the percentage was much higher, at 36.3 percent.
The wildlife economy is therefore key not only to the conservation of wildlife and their habitats but the very existence of many of the people living in the vast communities adjacent to conservation areas.
How Can You Join Rhino Conservation Efforts?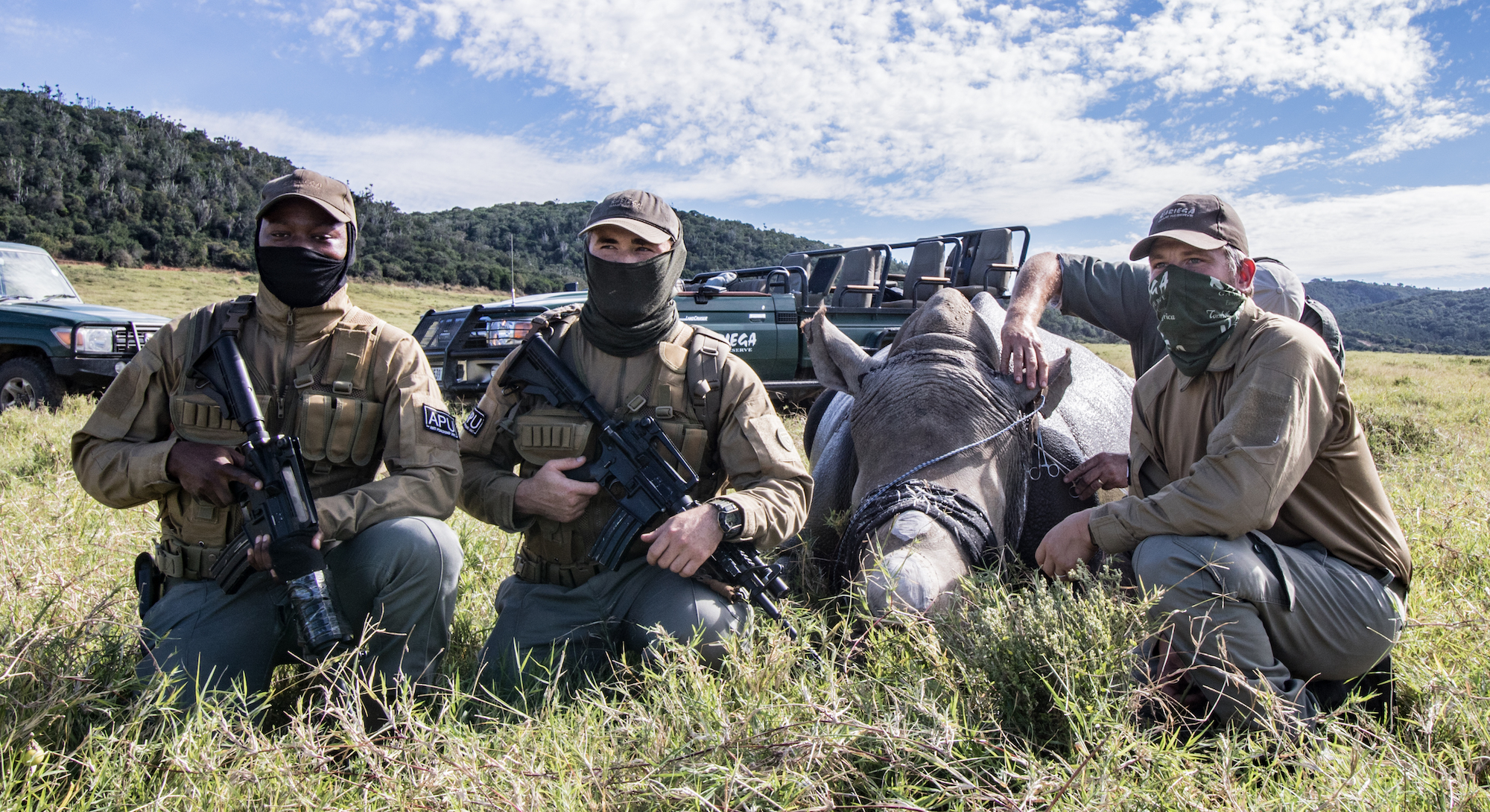 If you missed the Helping Rhinos Rapid Response for Rhino event and still want to join rhino conservation efforts, you can act by taking up one of the following options:
1. Adopt Thandi and Family
Adopt poaching survivor Thandi and her three calves, Thembi, Colin and Mthetho through the Helping Rhinos adoption platform. Funds raised through these adoptions support Rhino conservation projects in Kenya, South Africa and at Kariega Game Reserve. You can become a Thandi adopter in five easy steps.
Go to Thandi's adoption page: https://www.helpingrhinos.org/adopt-thandi/
Click on the picture of Thandi and her family.
Choose the adoption package that suits you best.
Add the names of a friend or two who want to share the responsibility.
Remember to check out the benefits that form part of your adoption package!
2. Kariega Foundation Save the Rhino Fund
Donate to the Kariega Foundation Save the Rhino fund. Donations can be made via credit card via our online donation system or by EFT into the Kariega Foundation bank account. All funds go to supporting rhino conservation projects at Kariega Game Reserve.
First National Bank (or FirstRand Bank)
Account no: 62275606526
Branch: Newton Park
Branch code: 261050
Swift/IBAN: FIRNZAJJ or FIRNZAJJXXX
Bank Head Office Address: FNB Bank City, Simmonds Street, Johannesburg, 2000
3. Jamie Rides for Rhinos
Endurance athlete Jamie Marais completed a super-human challenge at Kariega Game Reserve on 29 & 30 August 2020 as a heroic gesture to raise funds to protect our rhino and feed our neighbours in need. He cycled a vertical ascent of 9,000 metres in just 36 hours within Kariega Game Reserve. This is the equivalent of riding more than the height of Everest and 337 km in one go.
You can still support Jamie's momentous effort by making a donation of your own to help us achieve our equally massive crowdfunding target of raising R1 million to ensure our rhino remain safe and neighbours fed.
All funds raised through #jamierides4rhinos go directly to the Kariega Foundation for the rhino Anti-Poaching Unit and community food relief programme.
Kariega Game Reserve is Ready To Welcome You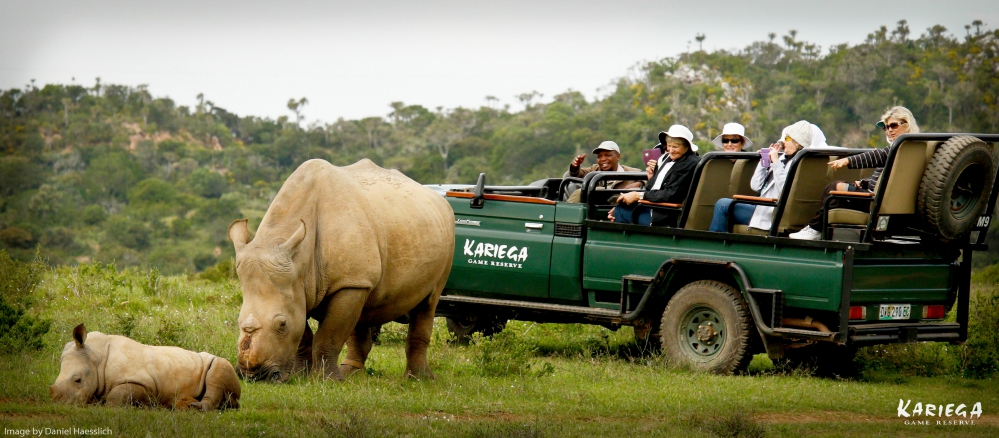 Kariega Game Reserve and the Kariega Foundation both advocate strongly that conservation is a team sport. Now, more than ever national and privately owned African wilderness areas need collaborative efforts to fund conservation practices that were previously funded through a thriving ecotourism sector. This critical source of conservation revenue will only return once international travel resumes and people are able and willing to travel.
We believe that a safari is the perfect antidote to Covid-19 lethargy and the general feelings of being cooped up and disconnected. The Kariega family have never been more excited to welcome guests to our African wilderness. Safaris provide the opportunity to rejuvenate, be awed by the perfection of nature and make a valued contribution to conservation and community projects. 
Kariega Game Reserve is ready and eager to welcome you! Place a Kariega safari at the top of your post Covid-19 wish list… it will be worth it!
Images thanks to APU leader Daniel Haesslich and photographer Ferg Clark.