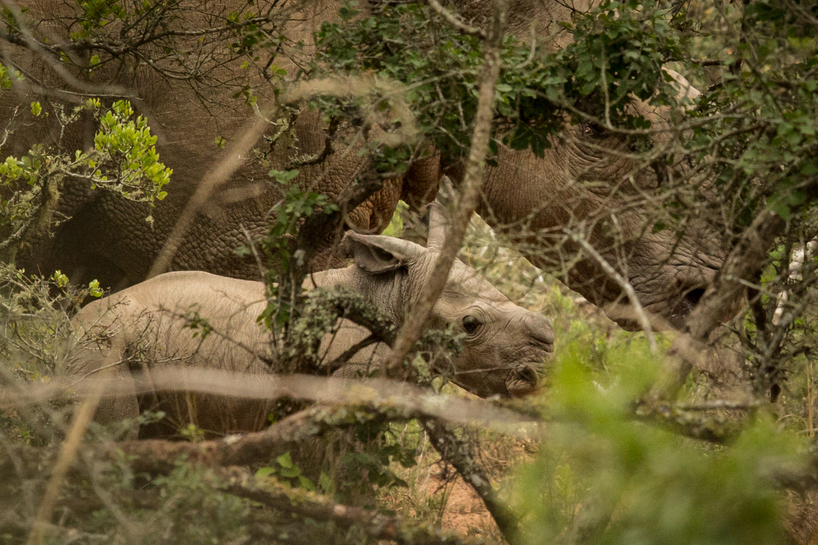 We are delighted to announce the birth of a new baby rhino at Kariega Game Reserve. Rhino mum Thembi and calf were first spotted on Wednesday 21 October 2020. They are being monitored by our anti-poaching unit in their hiding place in the thick bush.
This event is particularly exciting as Thembi (meaning Hope) is the oldest calf of Thandi (meaning courage), the first rhino to survive being poached. Thandi and two bull rhinos were attacked by poachers on 2 March 2012 at Kariega Game Reserve. Thandi's will to survive and bravery helped to spread awareness of the rhino poaching crisis around the world and inspired many to act to protect and conserve rhino.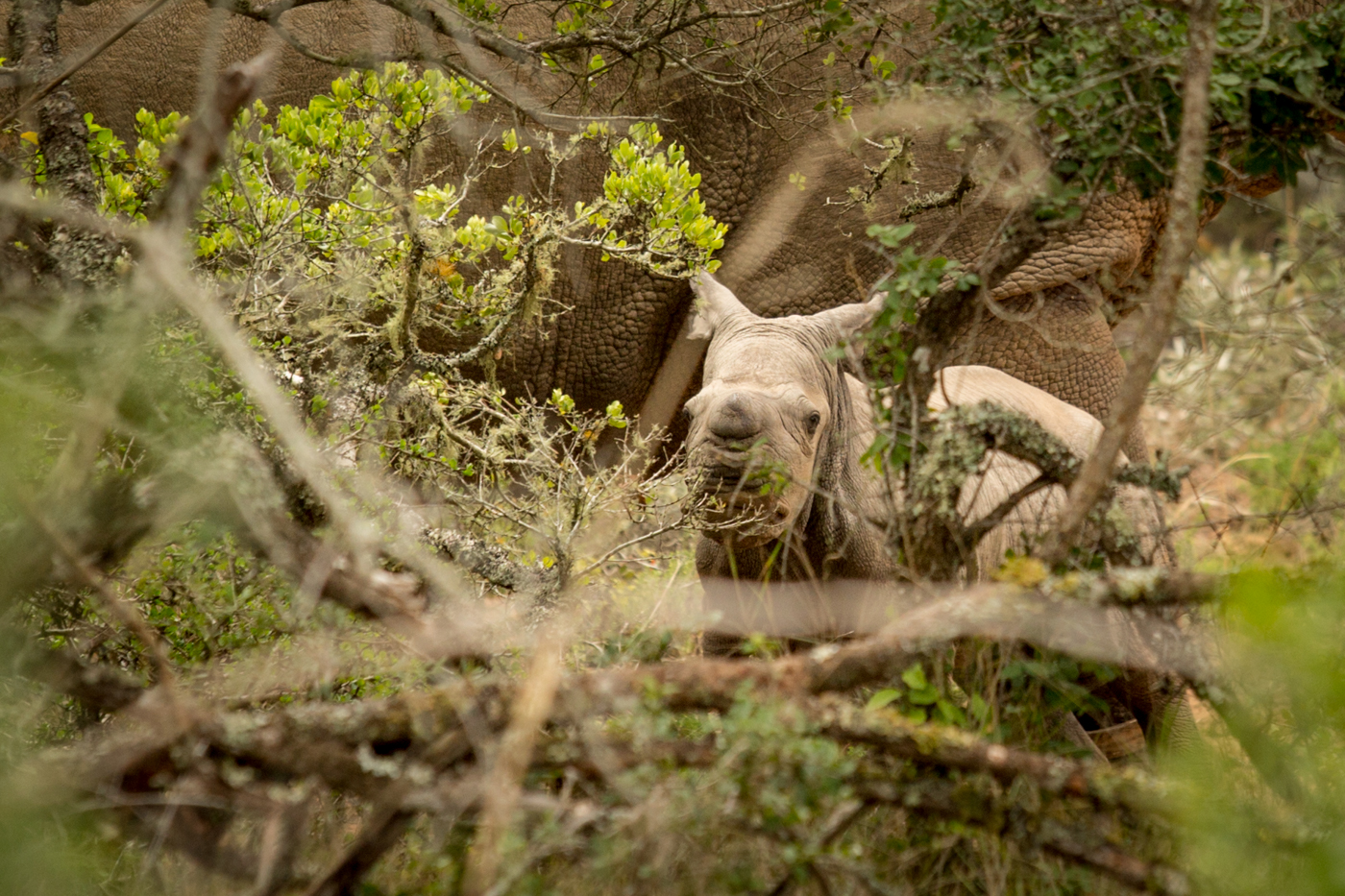 Poaching Survivor's Calf Thembi Gives Birth
The new mum Thembi was born in the wild at Kariega Game Reserve in January 2015, almost three years after her mum Thandi was attacked by poachers who hacked off both of her horns.
Thembi's birth was celebrated as a glimmer of hope as rhino faced the deadliest year ever (poachers killed 1,305 rhino in 2015). Poaching has declined since then but rhinos are still vulnerable to extinction.
The new baby white rhino is Thandi's grandchild, a new generation of rhino at Kariega Game Reserve in South Africa.
Dr William Fowlds, the wildlife vet who treated Thandi after she was poached and works tirelessly for wildlife conservation, comments: "What an achievement from a rhino that continues to inspire us, surprise us and remind us just what is possible... against the odds. What a story and what a lesson to us all. Never give up, keep fighting, no matter how intimidating the challenge that lies ahead. Keep persevering and success is very possible. Let's take this lesson and apply it to the whole gambit of environmental disasters that lie before us."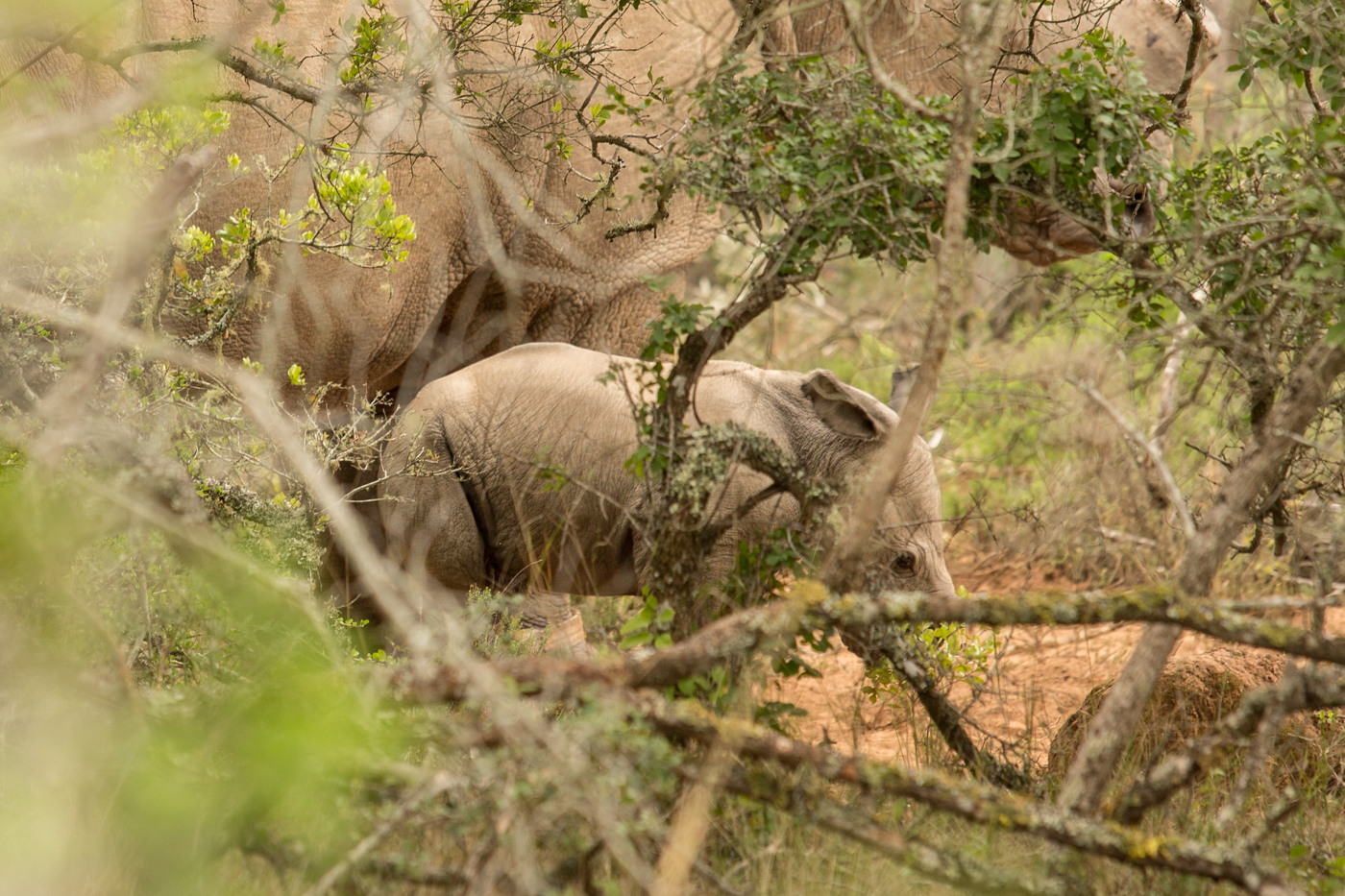 Support Baby Rhino Protection
Our Kariega Foundation manages our Save the Rhino fund and rhino protection and conservation programmes, including our anti-poaching unit (APU).
Lindy Sutherland, Kariega Foundation director comments: "It is incredible that the rhino we found so close to death nearly nine years ago is now the grandmother of a beautiful new baby white rhino calf. She is proof that every rhino counts. When we work together, we can make a difference. Thank you to everyone in our global community for your ongoing support to help us conserve, protect and preserve rhino in the wild. We are absolutely thrilled."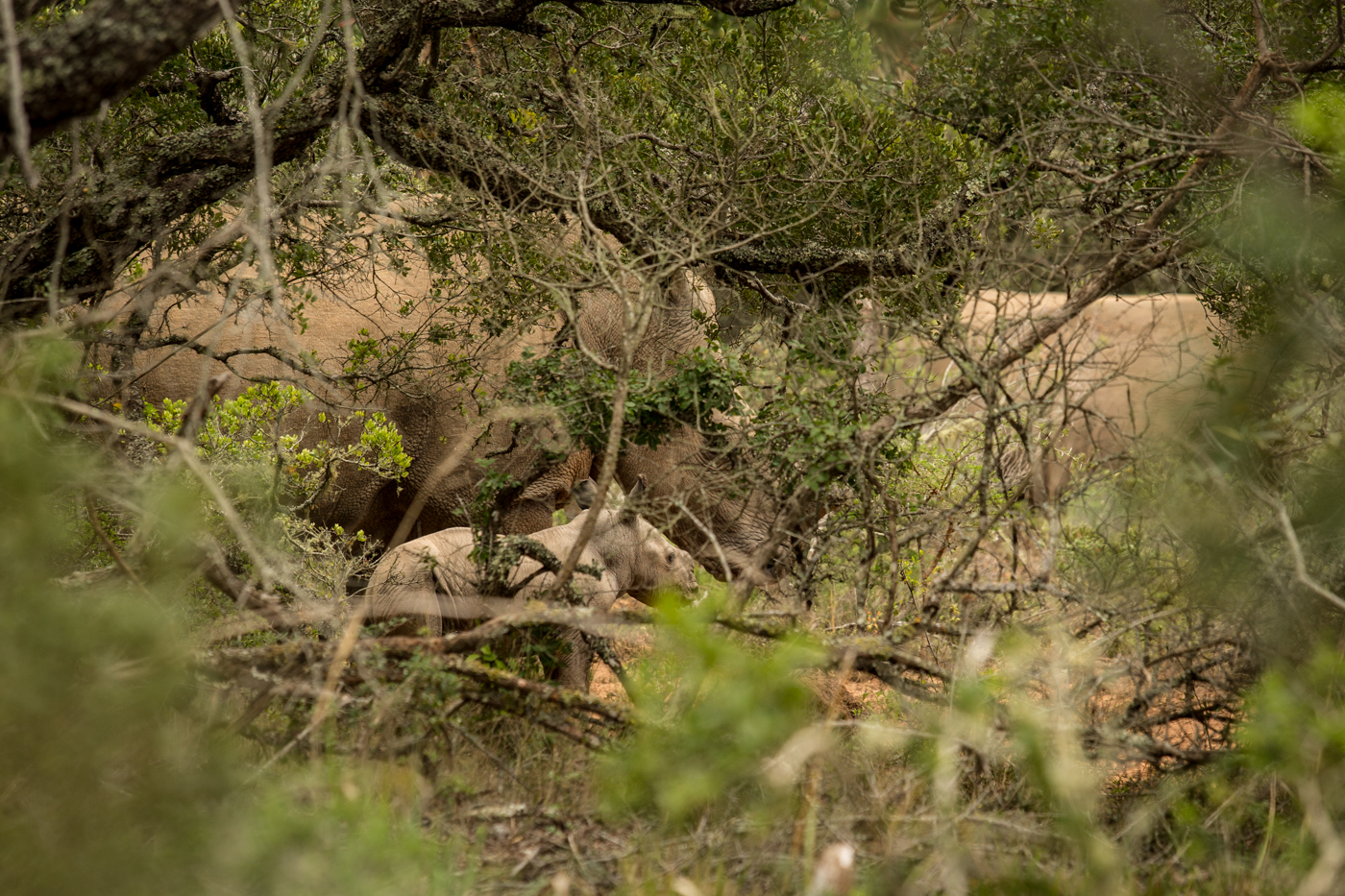 Two members of the global rhino community who have helped to raise funds for rhino protection are Alan and Lynne Apted. They, along with many others, donated to the Helping Rhinos Name a Baby Rhino campaign in March and April 2020 to help raise funds for our anti-poaching unit. The Apted's won the right to choose the name for the new baby rhino when we find out the gender.
The Kariega Foundation Save the Rhino fund's core objective during the COVID-19 pandemic is to keep our APU fully operational so that Thandi, Thembi and the rest of the rhino at Kariega remain protected. We anticipate that as unemployment grows and people become more desperate the threat of poaching will increase and we need to be more vigilant than ever.
We need your help to raise funds to keep our rhino safe. Please visit the Kariega Foundation Save the Rhino page for how to donate and ways to get involved.
Did you have the privilege of observing Thandi, Thembi and other rhinos in the wild at Kariega Game Reserve? Please share your comments below or on our social media channels including Facebook, Twitter and Instagram.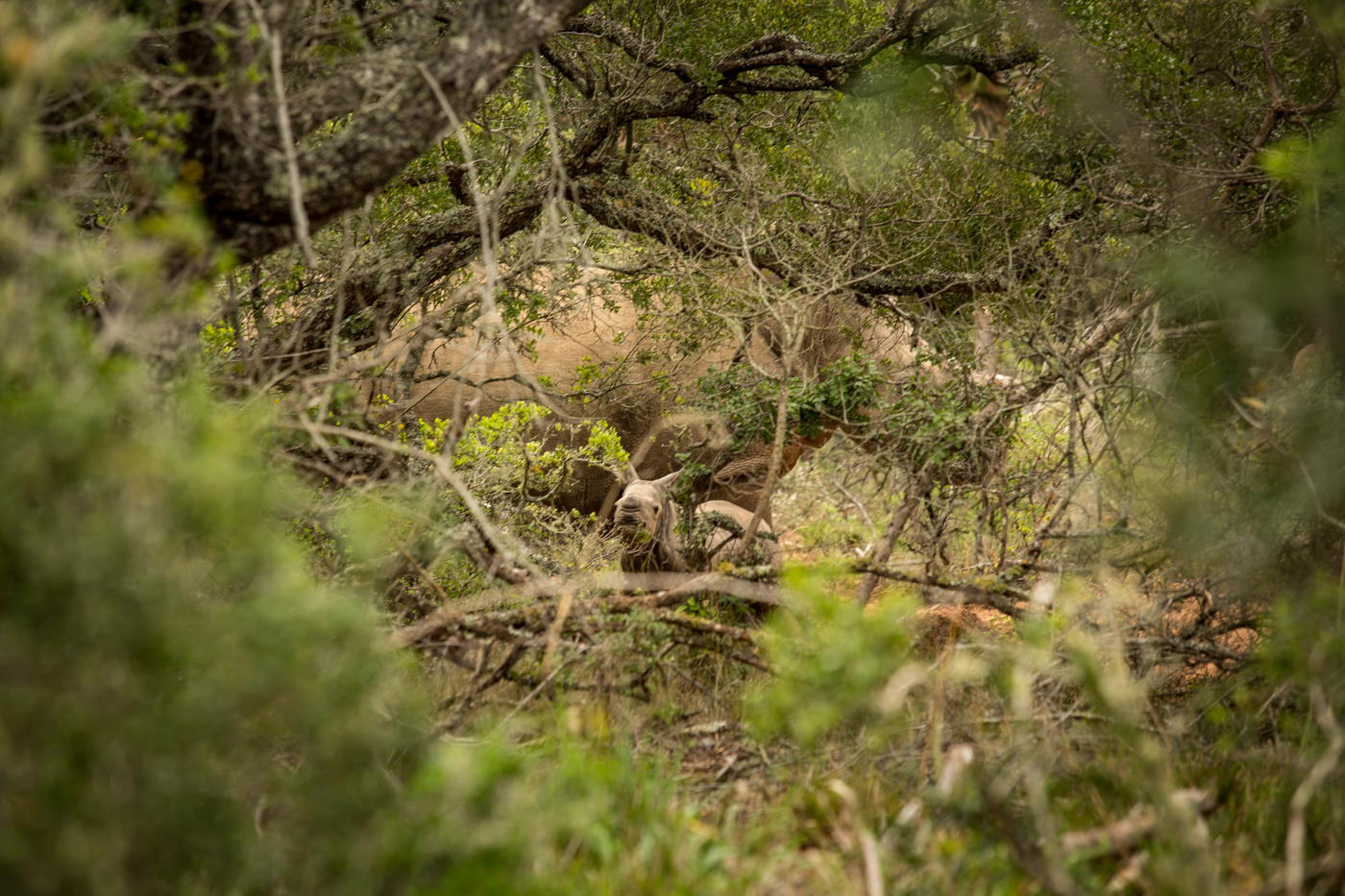 Images thanks to Daniel Haesslich.