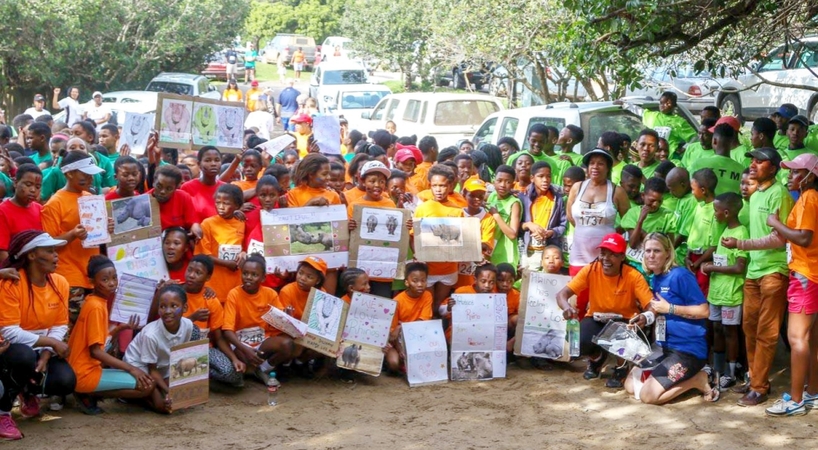 The Kariega Foundation, in partnership with Kariega Game Reserve, strives to create a mutually beneficial, supportive and sustainable ecotourism system based on four distinct and interconnected focus areas:
Commerce: Offering an unforgettable safari experience.
Community: Investing in the rejuvenation and well-being of our staff and surrounding communities.
Conservation: Protecting and preserving our natural heritage: all plants and animals.
Collaboration:Working with experts and organisations in the pursuit of excellence and to achieve the objectives of all our projects.
The interconnection between these focus areas is present in everything that we do both on and off the reserve.
One example of this interconnected model is our community-based approach to rhino conservation and education which spans across four primary projects that work collectively to ensure the protection and preservation of our rhino. Our focus areas are:
A dedicated, well-trained, resourced and managed Anti-Poaching Unit (APU).
The social and emotional development of community members.
Facilitating the reconnection between community and nature.
Job creation.
We believe that the long term, sustainable protection of rhino depends on collaboration and activation across these for key areas.
Rhino Protection & Education: Kariega's Anti-Poaching Unit
Kariega Game Reserve operates a full time Anti-Poaching Unit (APU) who are out 24/7 on patrols, monitoring wildlife and following up on suspicious activity. The unit includes two trained dogs. Our APU works with our Environmental Education team to help educate youth in our surrounding communities about wildlife crime and to influence them from a young age to make the right decisions in life. 
Our Anti-Poaching Unit works tirelessly to protect the wildlife, natural resources and people living in and around our reserve. This unit is extremely costly and we have implemented a Kariega Foundation conservation and community levy to provide essential funding. We are grateful for the contribution of every Kariega guest as well as those who donate additional funds and equipment. Please see our Save the Rhino page for a list of required equipment and funds.
Our APU works collaboratively with our neighbouring private game reserves to form a protected wilderness area spanning 68,075 hectares. The team also works with police, partner organisations, individuals, experts and our community to combat threats to wildlife.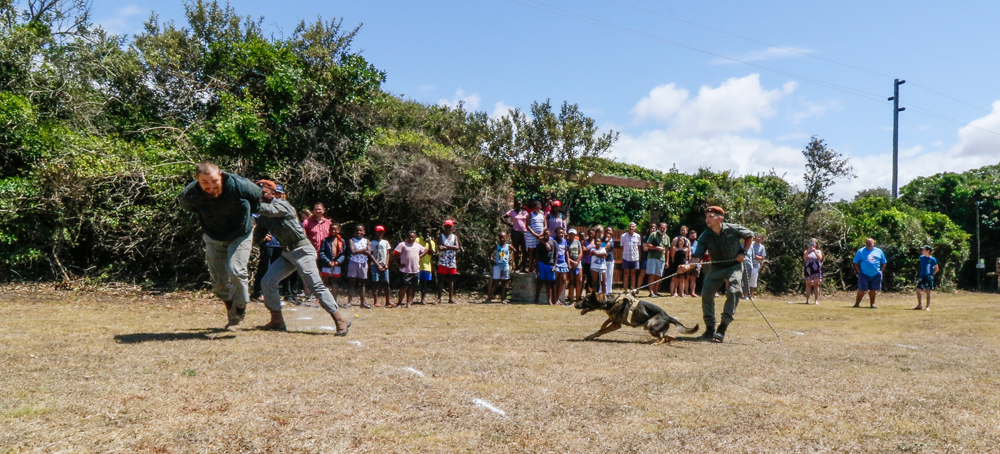 Rhino Protection & Education: Development of Self
The development of emotional intelligence (self) through Social and Emotional Learning (SEL), supports community members to develop the critical SEL skills of:
Self-awareness (individual strengths, areas of development and emotional awareness)
Self-management (emotional regulation and goal or value directed behaviour)
Social-awareness (empathy and respect)
Relationship skills (communication and conflict resolution)
Responsible decision-making (Personal responsibility and ethical decision making)
Optimistic-thinking (a growth mindset).
These skills enable individuals to develop grit and the inner resources to work constructively through physical and emotional challenges and make decisions in accordance with community and individual values while working towards personal and community goals.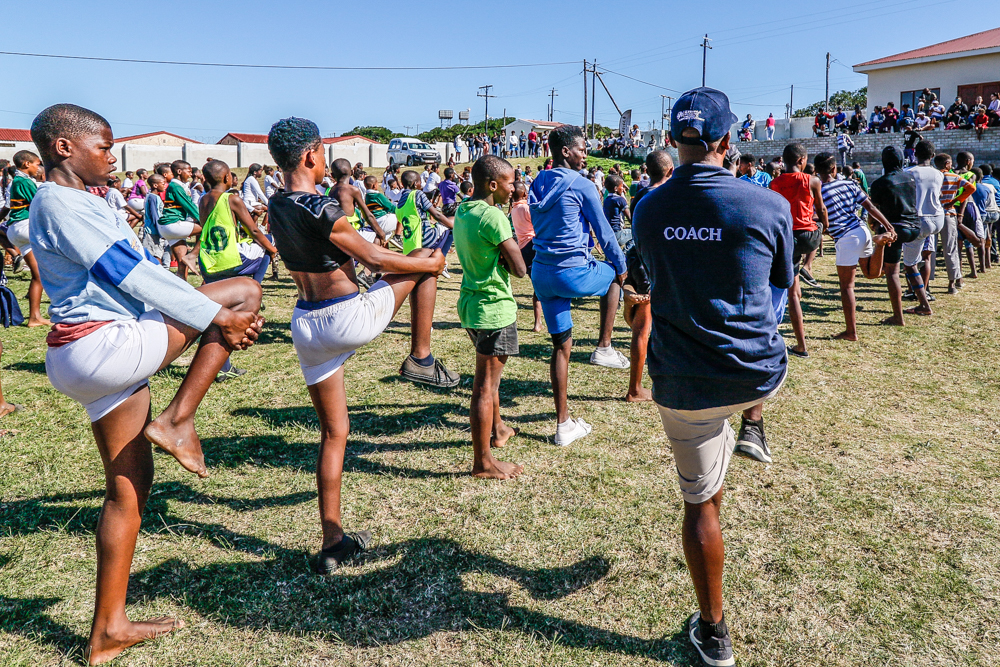 The Kariega Foundation, in collaboration with Social and Emotional Learning specialists COOL TO BE ME and the local Department of Education, are busy with SEL training for educators and sports coaches in our area and aim to start rolling out a social and emotional learning curriculum in our primary schools in 2021.
Helping Communities Gain Knowledge and Reconnect to Nature
The Kariega Foundation Environmental Education programme shares knowledge about our natural world, our impact on it and inspires community members to change their daily behaviour and, in some instances, become environmental activists in their schools and communities.
Creating opportunities for children to reconnect and immerse themselves in nature is both healing and transformative. Once we are reconnected, from our hearts, with the trees, plants and animals that share our environment we naturally fight to protect them, rather than become ignorant accomplices in their destruction.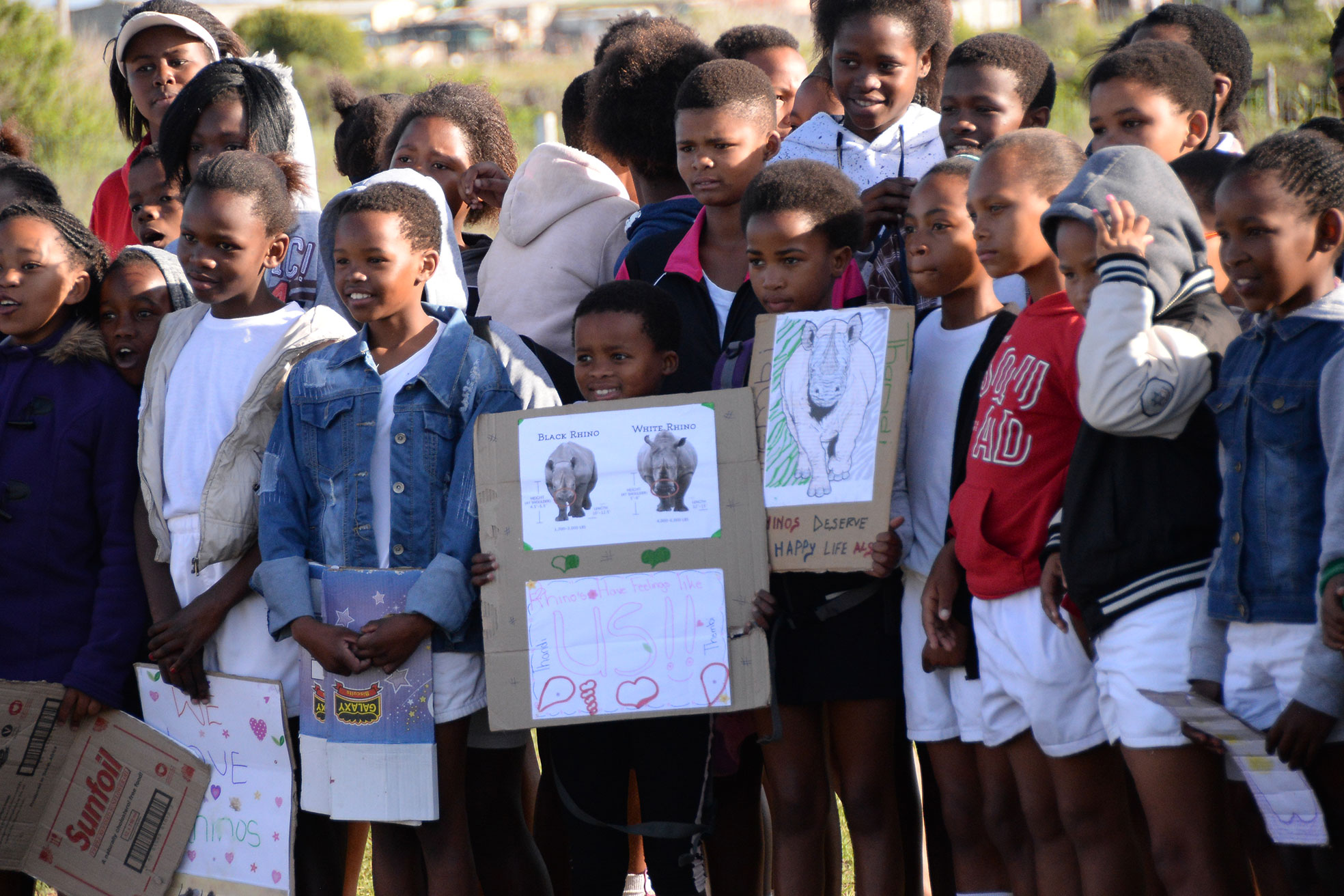 Chris and Marcia Bakkes do an incredible job running the Kariega Foundation Environmental Education Programme. They teach environmental education classes at five primary and three secondary schools in our surrounding communities. The knowledge they share with the learners is inspiring and extremely topical including presentations around climate change, waste management, water and oceans, soil degradation, biodiversity and the protection of endangered species. The pair are welcomed with open arms each week by both children and educators and their impact has been profound. Some of the highlights of the programme to date are:
The Kariega Foundation are also in the process of establishing a Conservation and Community Centre that will be used to facilitate many more environmental camps and workshops for our environmental clubs, dance groups and sports clubs. We will keep you posted on our progress.
How Job Creation Helps Protect Rhino
Job creation is a critical piece of the puzzle. People do not just need to work for their own pride and well-being but also to put food on the table and clothe and educate their children. Kariega Game Reserve already creates employment for approximately 300 people from our communities but the Kariega Foundation would like to create even more opportunities.
In partnership with the national Youth Employment Services (YES) programme we have started a Community Conservation Internship Programme. Eight carefully selected candidates have been enrolled in a year-long internship programme for 2020. While they are remunerated through YES, the Kariega Foundation aims to ensure that each candidate completes all the necessary training required and gains the necessary experience working in the Kariega Anti-Poaching Unit (APU) and wildlife departments, to earn full time employment within the South African wildlife protection and conservation sector. Our goal is to bring in ten new interns annually and contribute significantly to increasing skills and employment opportunities in our communities as well as well trained and passionate conservationists to keep our rhino and other wildlife safe.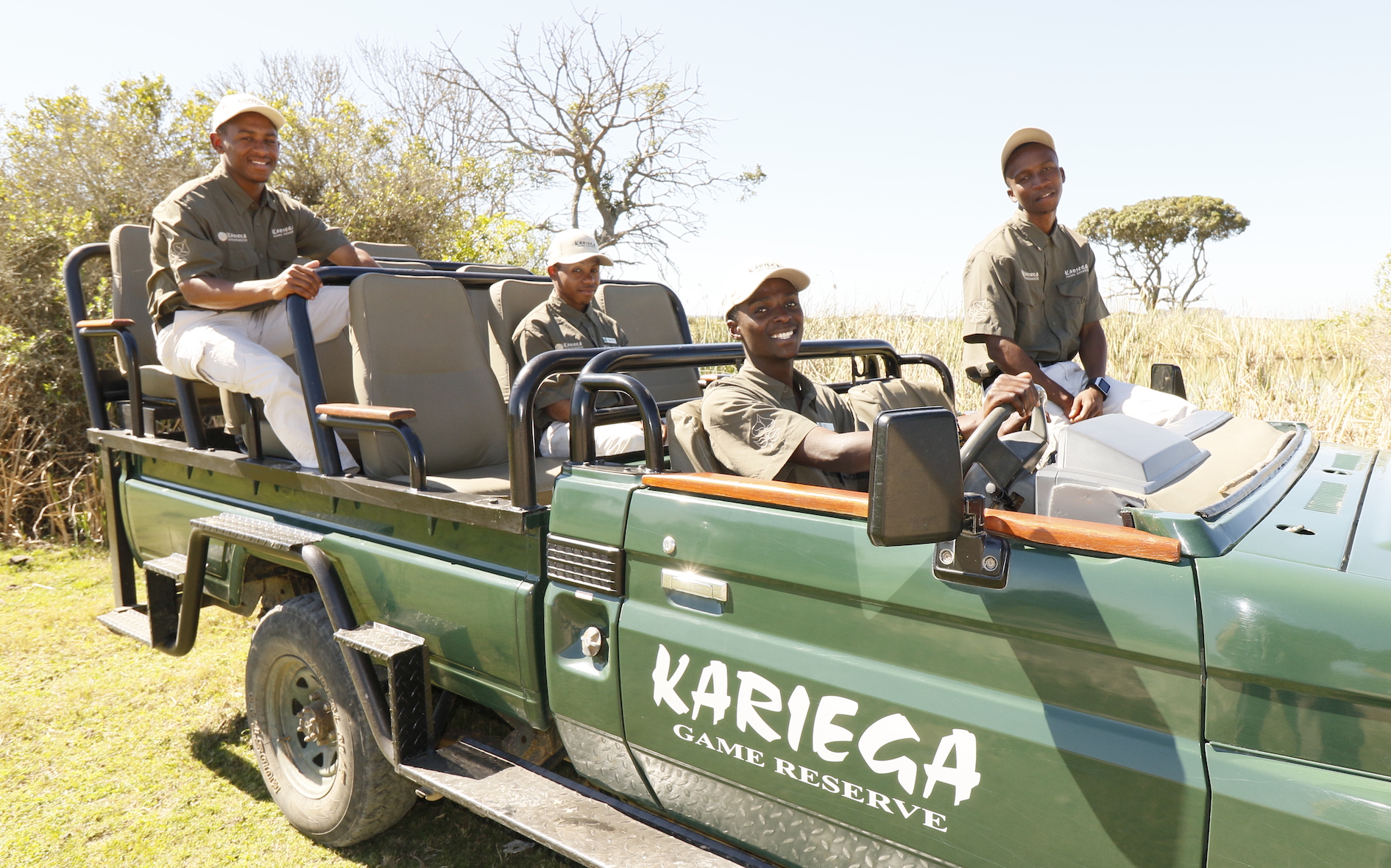 Rhino Conservation is a Team Sport
The Kariega Foundation is largely funded by Kariega Game Reserve's guests via the conservation and community levy. We are deeply grateful to each of you for choosing Kariega Game Reserve as your safari destination and becoming our community upliftment and conservation partners.
During the time after Thandi's attack we learnt in the most tangible and humble way that rhino protection and education is a team sport. Many individuals and organisations stepped forward to support us with expertise, funding and emotional support. Thandi's survival and lineage are a success story for us all. We are particularly grateful to the below organisations who are actively involved in helping us keep our rhino safe:
Global Conservation Force who play a critical role in training our Anti Poaching Unit and conservation interns.
Wildhood Foundation and Kilo 9 for training and funding our K9 dog unit.
Helping Rhinos are our fundraising partners in the Name a Baby Rhino campaign, Thandi and Mthetho adoption programme and other initiatives to keep our rhino protection and community environmental education projects thriving.
Rhino Tears Jewellery has funded our camera surveillance system, collars and camera traps and continue to send funds through for critical equipment to support our APU.
Dancing for Rhino have danced year after year to raise funds for monoculars (night vision binoculars) and numerous dehorning procedures over the years.
We are grateful for these partnerships and optimistic that over time and with this broad based, interconnected approach we will save the rhino for future generations.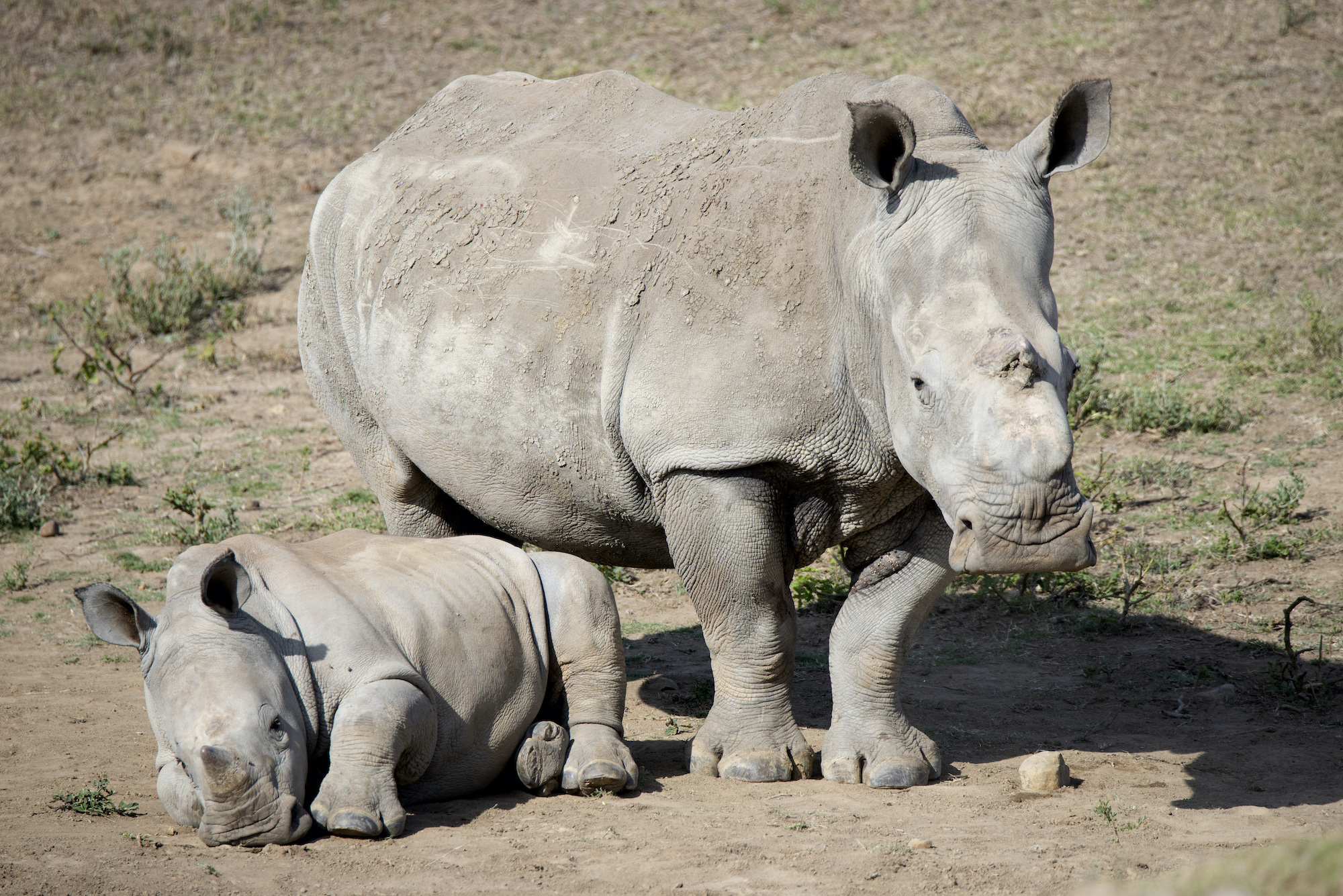 For further information please email us on foundation@kariega.co.za and connect with us on YouTube, Facebook, Instagram and Twitter. We also encourage you to subscribe to our blog so that you can receive updates via email.
Rhino image thanks to Simon Jones from Helping Rhinos.