Walk with Us | Help Save the Rhino Species
The Kariega Foundation invites you to join our campaign to raise funds for our Anti-Poaching Unit. Conservation is a team sport. We can't do it on our own.
It takes a village of dedicated, selfless and courageous people to save a species.
The calling to save the rhino can feel lonely and draining. But there is strength in numbers.
As our village grows in numbers so the weight of the burden lightens and hope for the future of the rhinoceros strengthens.

Join our village. Walk with us in our dedication to save the rhino species.
---
Little Bits Makes a LOT
We have learned that conservation is a team sport. We can't do it on our own. When we work together, alchemy happens – there is magic. With many individual donations we can achieve our fundraising goals. Little bits make a LOT.
Before March 2020, the Kariega Foundation's primary source of funding used to maintain the active and effective Anti-Poaching Unit (APU) was from the levy paid by Kariega Game Reserve safari guests.
Until guests are able to return, the Kariega Foundation's core objective is to ensure that we have the funds to keep our APU fully operational so that the rhino at Kariega remain protected.
The daily operating cost of the Kariega Anti-Poaching Unit is R5,000 (US$340, €280 or £250). Our short-term focus is to raise R210,000 to cover these costs for as long as possible.
No donation is too small. Please email us on foundation@kariega.co.za if you would like to know more.
Donate now or start a fundraiser because… little bits make a LOT.
---
How to Donate
The Kariega Foundation is a non-profit trust and can accept donations from around the world. Donating is as simple as clicking the donate link, but the hope you give is immeasurable.
Donate now: Make a credit card donation via the GivenGain payment platform.
Create a linked fundraiser: Set up your fundraising page by visiting www.givengain.com/c/kariegafoundation. Your donation will automatically be transferred to the Kariega Foundation.
Make a direct deposit: Use our bank details below.
KARIEGA FOUNDATION TRUST BANK DETAILS
First National Bank (or FirstRand Bank)
Account No: 62275606526
Branch: Newton Park
Branch code: 261050
Swift/IBAN: FIRNZAJJ or FIRNZAJJXXX
Bank Head Office Address:
FNB Bank City,
Simmonds Street,
Johannesburg, 2000
Reference: Yourname_Rhino
If you're a South African taxpayer or the organisation on whose behalf the donation is being made is a South African taxpayer, please email Cindy on marketing1@kariega.co.za to request your 18A tax exemption certificate.
---
Conscious Gifting
Walk With Us
Gift someone you love a quality, bespoke product that donates profits to the Kariega Foundation.
The Kariega Foundation is honoured to be the beneficiary of this collaboration between SORAI and Veldskoen. Profits from this bespoke shoe is donated to the Kariega Foundation 'Walk With Us' campaign. Buy wearing a pair of these awesome shoes you are helping protect an endangered species!
Professional Cricketer and Sorai Founder Kevin Pietersen - "Making a positive impact in the world, providing a voice for the voiceless and conserving that which is endangered. We are incredibly proud and excited to be joining forces with Veldskoen on this project."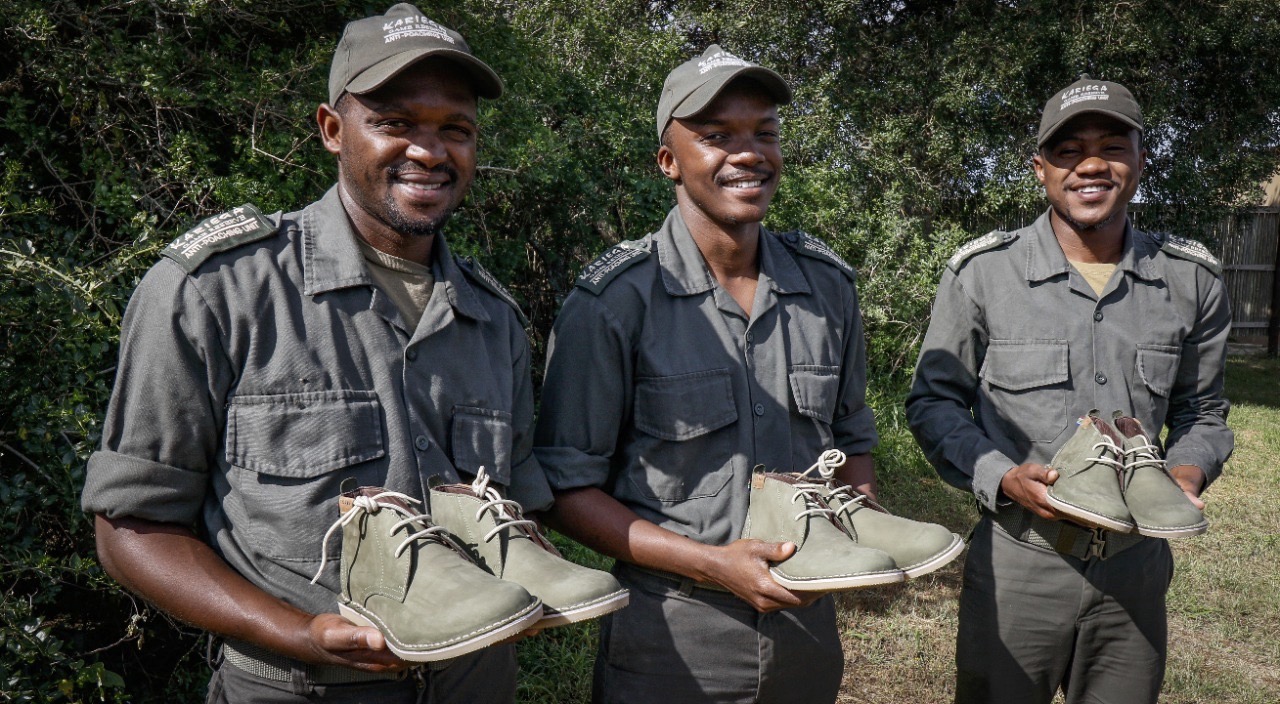 Rhino Tears Jewellery was created by Sarah Cobden-Ramsay after her life changing safari to Kariega Game Reserve when came across the magnificent tale of Thandi, a rare survivor of a brutal poaching attack, who has miraculously gone on the have four calves (Thembi, Colin, Mthetho and Siya). Thandi's story inspired Sarah to create the Rhino Tear in her name, in the hope that spreading her story will be the catalyst for change. All profits from the sale of this beautiful jewellery support rhino conservation globally.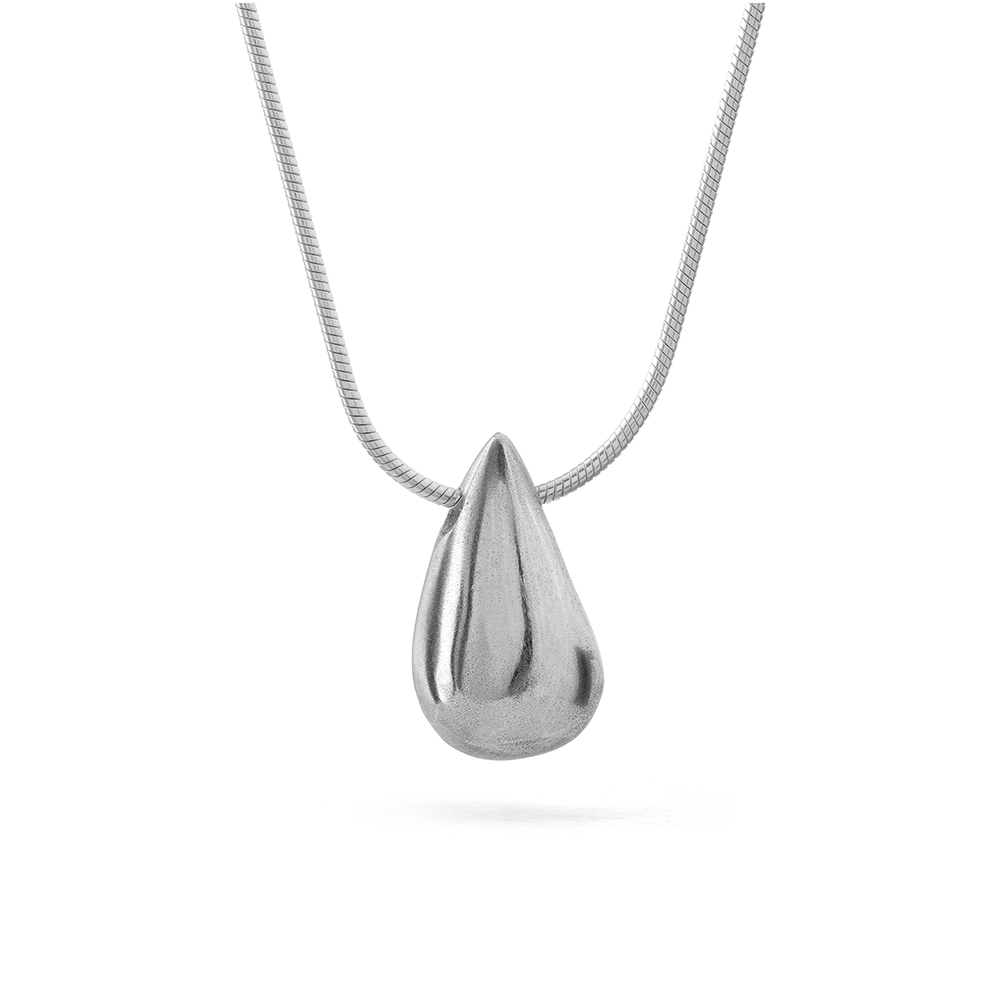 The Eastern Cape is a Rhino Stronghold
South Africa is the custodian to more than three-quarters of the world's rhinos. Over the past decade, 8,349 rhinos have been killed in South Africa alone for their horns.
In 2021, shocking rhino population statistics revealed that the world's largest population of rhinos — found in South Africa's Kruger National Park — has diminished by nearly 70% over the past decade, mainly due to relentless and barbaric poaching.
The species urgently needs rhino protection and conservation efforts to trump poaching so that rhino populations can grow and thrive unthreatened once more. 
Kariega Game Reserve and a collection of wilderness areas in the Eastern Cape region, known as INDALO, have risen to this challenge.
Together we have become pioneers in rhino conservation through the power of collaboration and igniting community consciousness. 
We have developed a shared model of advanced anti-poaching practises and are creating a much-needed and essential stronghold for rhino in Africa. Join our village. Walk with us in our dedication to save the rhino species.

---
Your Kariega Safari Experience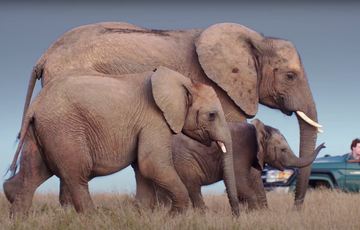 Thandi's Story: Help Save our Rhino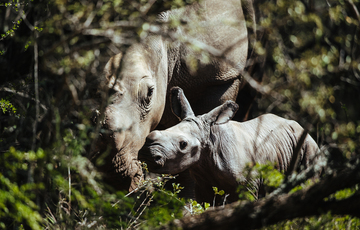 Kariega Foundation
Everything in nature exists in perfect harmony and balance.
Kariega Game Reserve and the Kariega Foundation aspire to emulate a similar and mutually beneficial balance and harmony between commercial success and stability; community collaboration and activation; and sustainable wildlife management and conservation.
Follow the link below to discover more about the Kariega Foundation and how you can help.
---
Donate