Safari Guests Pack for a Purpose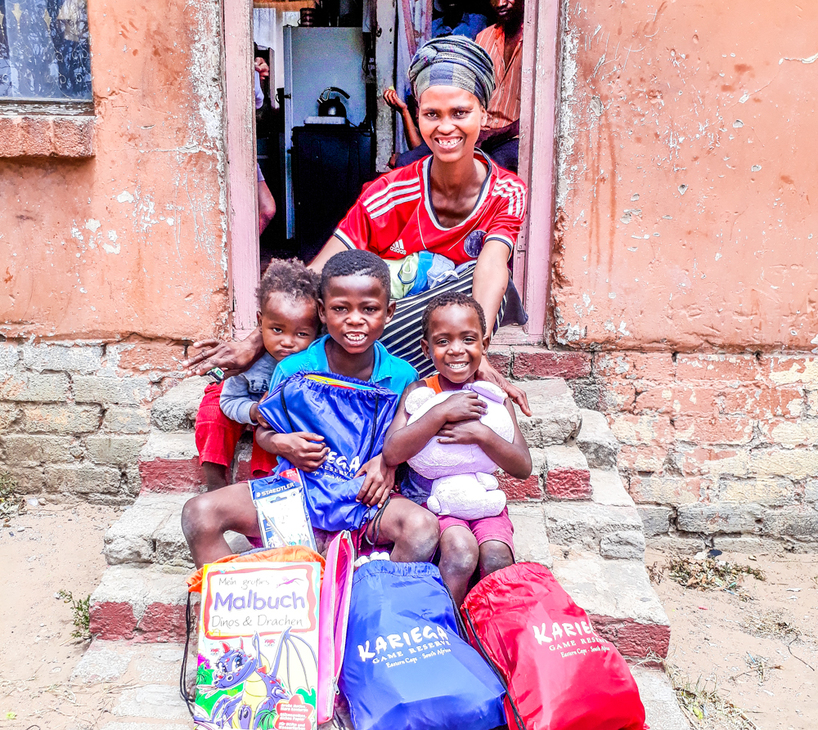 Are you planning a trip to South Africa and wondering if you can bring anything that will help those in need? If so, this article will share how our safari guests "Pack for a Purpose" and assist children, elderly and others in need plus support our various conservation projects managed in partnership with the Kariega Foundation. 
Pack for a Purpose is an international organisation with the mission to to positively impact communities around the world by assisting travelers who want to take meaningful contributions to the destinations they visit. We have partnered with Pack for a Purpose and uploaded our requirements lists to their website. Our lists are updated regularly so safari guests can choose which items they would like to bring and can rest-assured that those items are exactly what is needed.
Please take a look at our lists on the Pack for a Purpose website and we would so appreciate it if you would bring any of these items using the available space in your luggage. As an example, five pounds (2.27 kilos), you can bring one of the following:
400 pencils
5 deflated soccer balls with an inflation device
2 books
5 tubes of antiseptic cream and 500 band-aids
Pet supplies
Many of the supplies on our lists can be bought locally. The exchange rate is very favourable when converting international currencies to South African rand and goods can be purchased for excellent prices. The closest town to Kariega Game Reserve is Kenton-on-Sea which is a 15 minute drive away. If you would like to take this approach, please contact our Kariega Foundation co-ordinator Joné Haesslich on jone@kariega.co.za. Please email Joné any questions.
Safari Guests Pack for a Purpose to Help Needy Communities
Kariega Game Reserve, the Kariega Foundation and our many partners collaborate on various community and conservation projects. Our community projects focus on six community schools, seven Early Childhood Development (ECD) centers, a group of elderly people and a domestic animal care project.
We are so grateful to our safari guests who have already packed for a purpose in 2019. During the first two months of this year we have received 27.5 kg of stationary, toys, clothing and other items. All donations are recorded and weighed and quarterly reports are sent to Pack for a Purpose. Examples of donated items are pictured below. They have already been sorted and distributed to the relevant projects.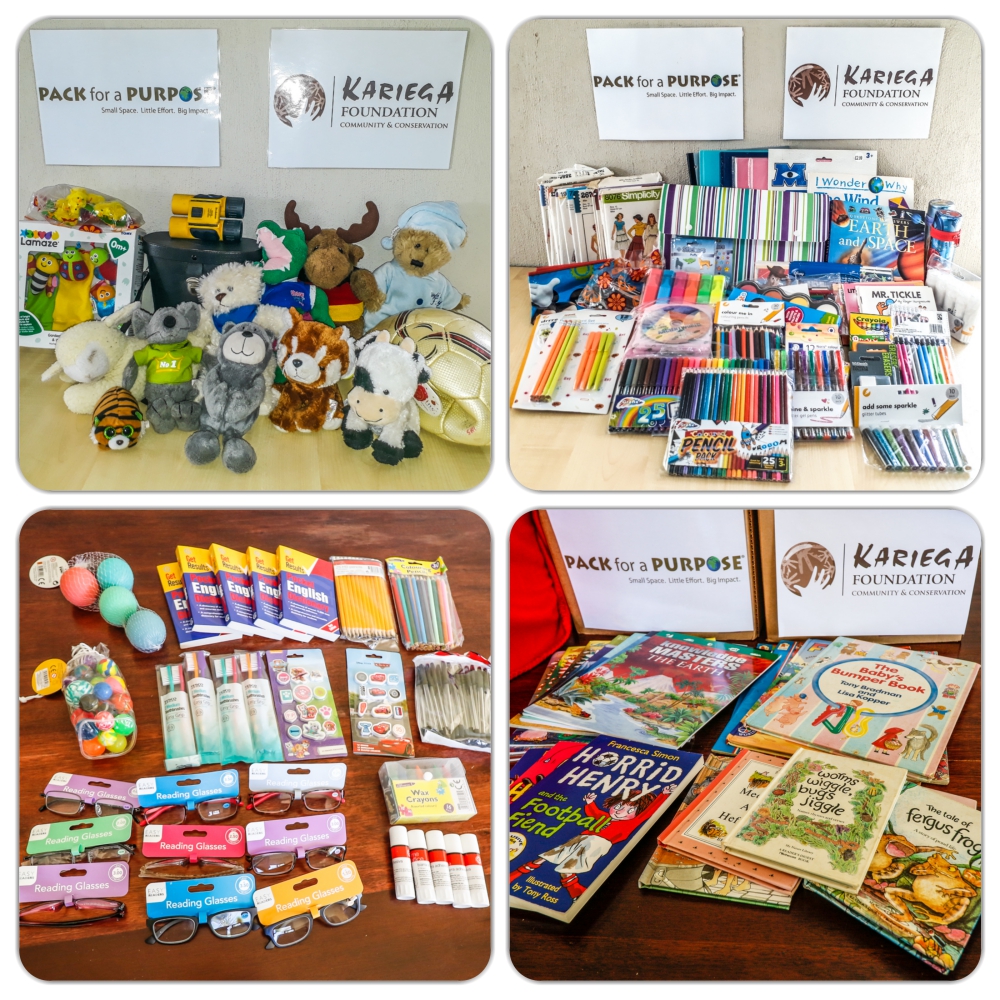 Safari Guests Pack for a Purpose to help Domestic Animals
In January 2019 we started a domestic animal care project to help care for dogs, cats, pigs, cattle and other domestic animals in our surrounding communities. Domestic animals are sometimes left to fend for themselves, many are not sterilised or treated for worms, ticks and fleas. Veterinary costs are very expensive and many owners can not afford to take their animals to the vet when needed. Some people also need to be better informed about how to care for their animals and how to tell when they are sick. 
To kick start the project we received a wonderful donation from a guest who stayed at one of our safari lodges. This guest is involved with animal welfare in the UK and she was very keen to make a donation to our domestic animal care project. Her donation paid for four dogs to be sterilised, 28 dogs to be treated for worms, ticks and fleas plus each dog also received a five-in-one and rabies vaccination. Isn't that amazing! The owners of the animals were overjoyed by the generosity of this donation. We are hugely grateful to our wonderful guest.
On 14 February 2019 we held our first domestic animal outreach in collaboration with the Port Alfred & Ndlambe District SPCA and Kariega Veterinary Clinic. Much needed manpower (and women power) arrived from all corners of our area and we are grateful to each and every person who helped out plus to those who donated food, collars, leashes and other items. The Kariega Conservation Volunteers assisted to register the animals, wash puppies and hand out food.  Kariega Game Reserve Main Lodge donated fresh fruit and snacks to feed the volunteers. 
Over 280 animals vaccinated, dewormed, dipped and fed during the day and it was wonderful success! 
There is more work to be done and we are looking for further donations for this project. If you are interested in finding out more or making a donation please contact our Kariega Foundation co-ordinator Joné Haesslich on jone@kariega.co.za.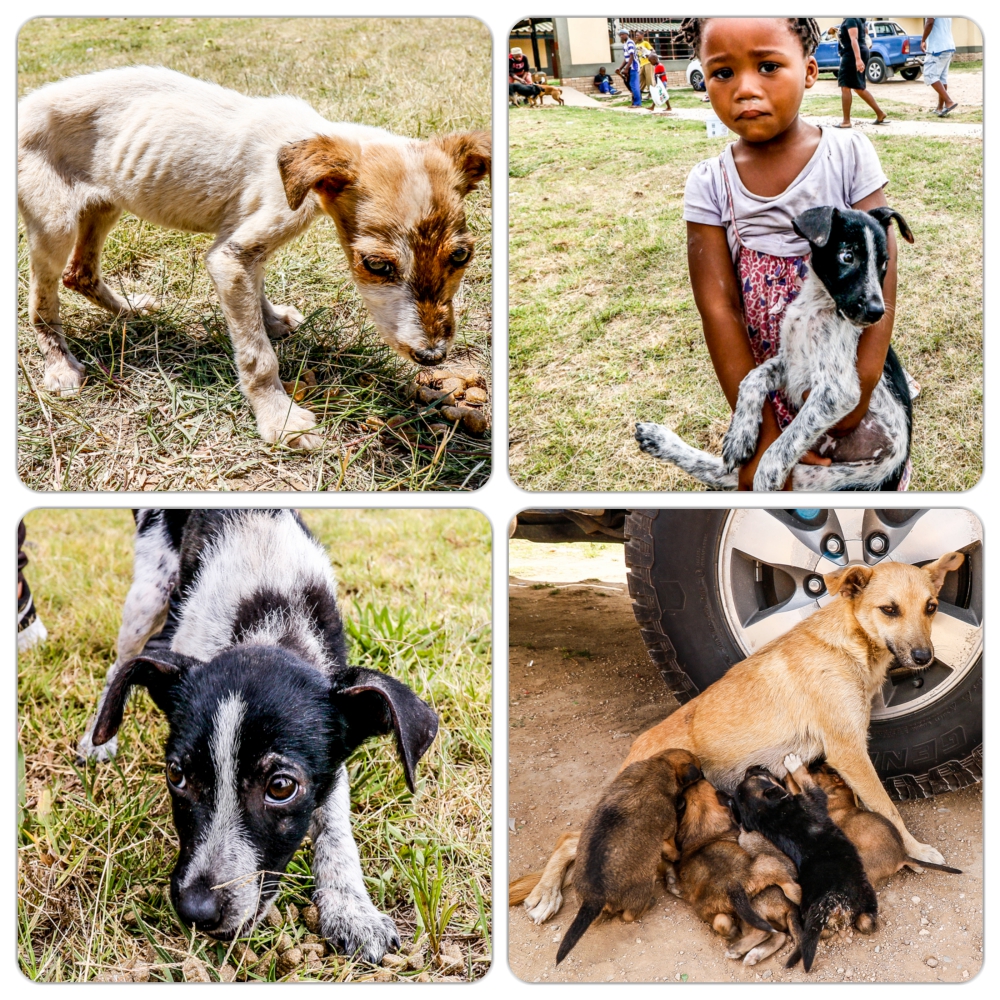 How Safari Guests Pack for a Purpose
Read more about how past safari guests have packed for a purpose to help our local community projects:
If you would like to donate funds towards any of our community or conservation projects, bring items in your luggage or find out more about any of our projects please contact our Kariega Foundation co-ordinator Jone Haesslich on jone@kariega.co.za.