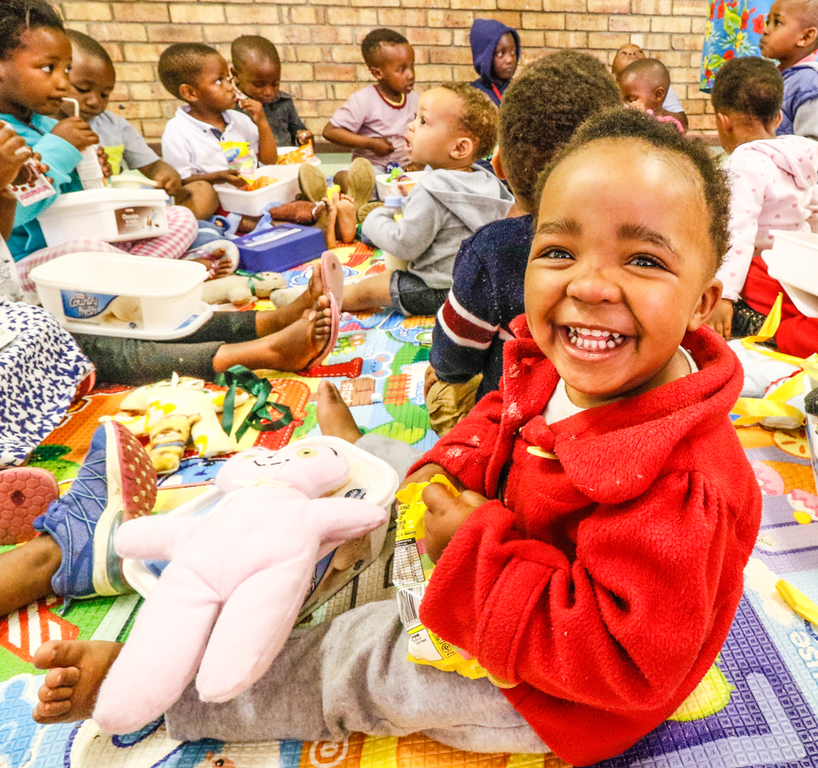 Did you know that your safari helps children? Each adult guest staying with us at Kariega Game Reserve pays a Kariega Foundation conservation and community levy. Funds from this levy and other donations are invested directly into our community and conservation projects, which play an immediate role in the betterment of local livelihoods and conservation efforts.
One of our core Kariega Foundation community projects is education, particularly Early Childhood Development (ECD). Research shows that the most critical neurological development that lays the foundation for all learning takes place in the first five years of life, before a child has even entered into school. The Kariega Foundation, along with specialist ECD training organisation Early Inspiration, has been working with seven ECD centres during 2018 to support children, parents and teachers.
Teachers Supported to Help Children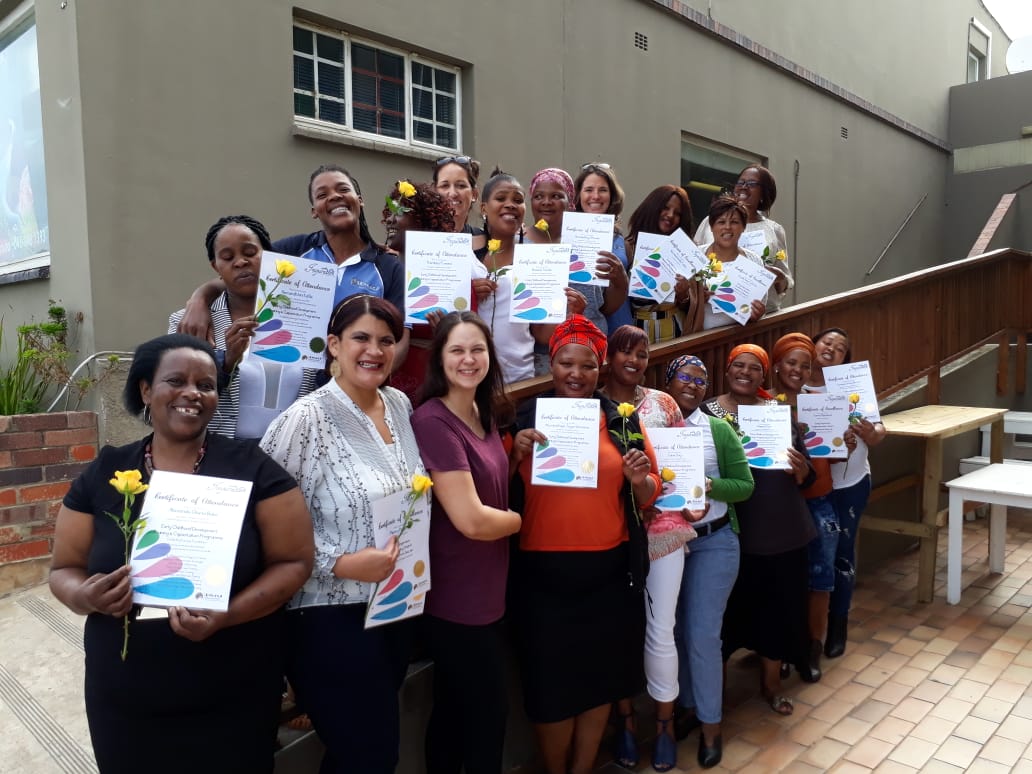 It was with great gratitude and pride that the Kariega Foundation and Early Inspiration teams gathered with the principals and teachers from the seven ECD centres for their graduation ceremony. The word 'journey' was echoed many times during the course of the graduation, denoting the truth that the year had been characterised by ups and downs - successes and failures. Ultimately, all seven ECD centres graduated by reaching the desired level of competence in the following areas:
Principal management and support training
Classroom administration and strategies
Child portfolio and reporting
Parent engagement and Training
Creativity in the classroom training
Puzzles and educational resource training
Educational games and resource training
Strong foundations are now in place for further growth and development of children, teachers and parents during 2019.
Your Safari Helps Establish Trust and Inspire Dreams
Lauren Stretch, founder and director of Early Inspiration, applauded the practitioners efforts. She articulated that each of them reminded her of a blooming flower and said, "At the start of the year you were all buds, but through your hard work and committed you have each begun to blossom into the beautiful flowers you were born to be."
Linda Bruce, director of the Kariega Foundation expressed her gratitude to both the ECD practitioners and Early Inspiration and reiterated the importance of their influence over this stage of a child's development. She reminded them that the curiosity, creativity and confidence that is unleashed in a child during these formative years lays the foundation for all future learning and success. Linda expressed her optimism at the level of trust that had been established between the ECD centres, the Kariega Foundation and Early Inspiration, creating fertile soil for on-going work in this area. Finally, she hoped more than anything that this year had sparked a dream within each Principal of what their ECD centres can become. The Kariega Foundation is committed to working together to make these dreams come true.
Congratulations Special Award Winners
Congratulations to the winners of the following special awards that were handed out on the day. These women would not have grown and developed in this way without the contributions from our safari guests. We hope you enjoy seeing how your safari helps children.
Torina Mpambani from Vezukanyo was the winner of the EARLY INSPIRATION IMPLEMENTATION AWARD.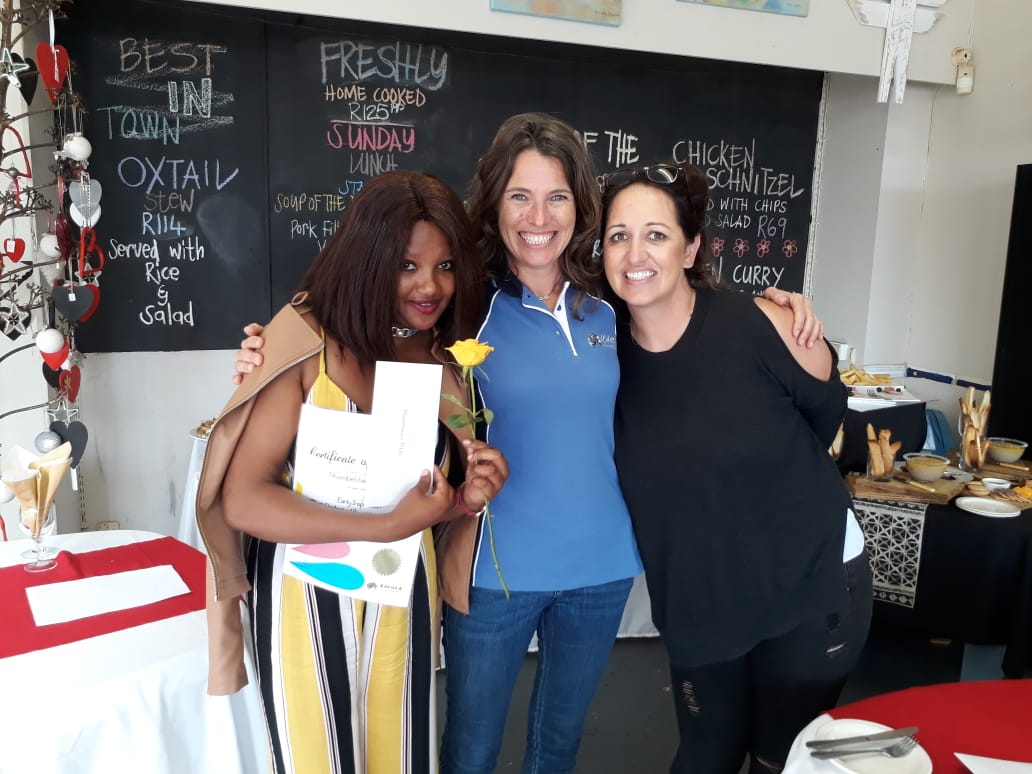 Ntombethemba Folola from Lukhanyo was the winner of the EARLY INSPIRATION MOST DEDICATED AWARD.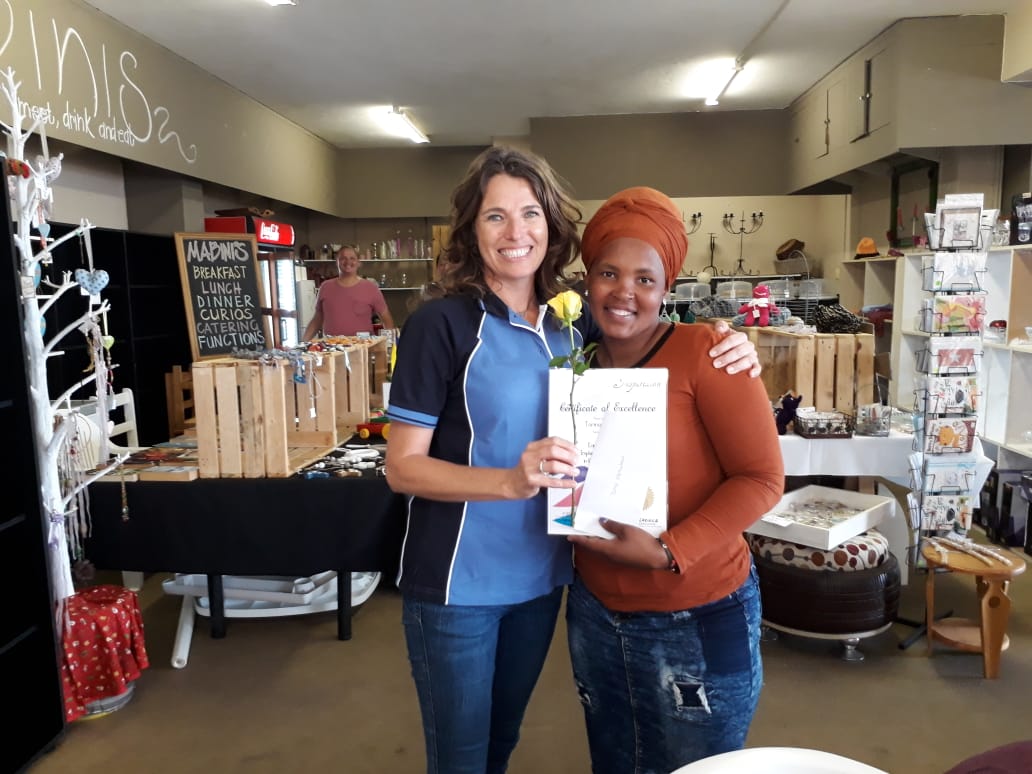 Melany Pietersen and Ronel Coltman from Klipfontein were the winners of the EARLY INSPIRATION CREATIVITY AWARD.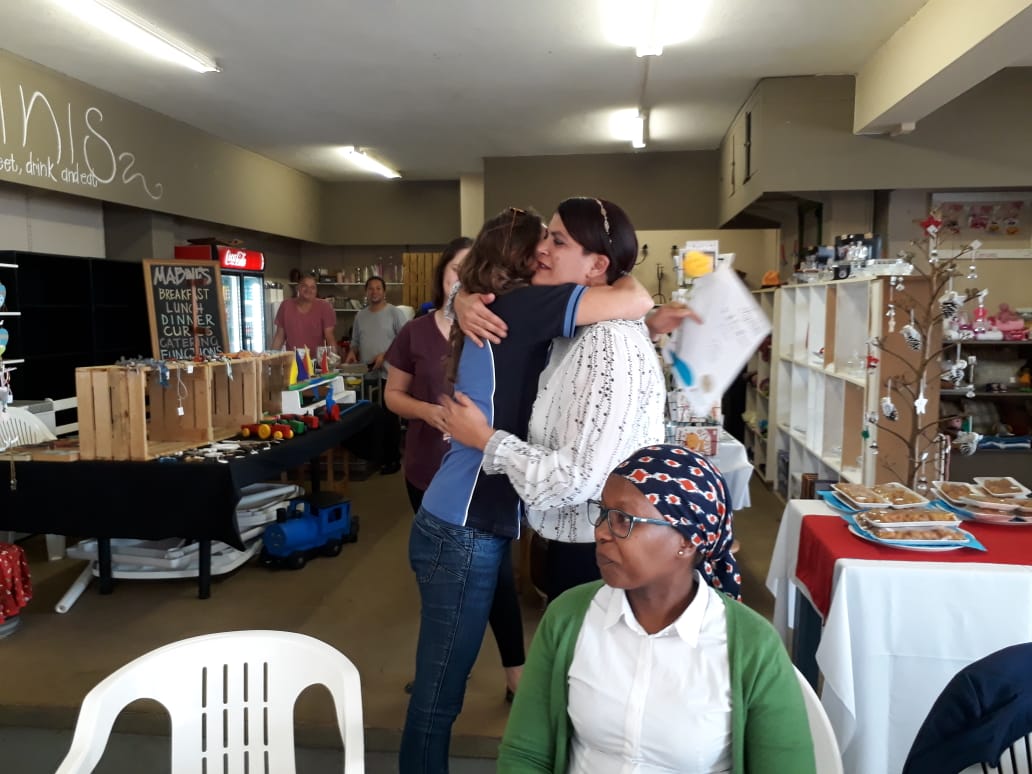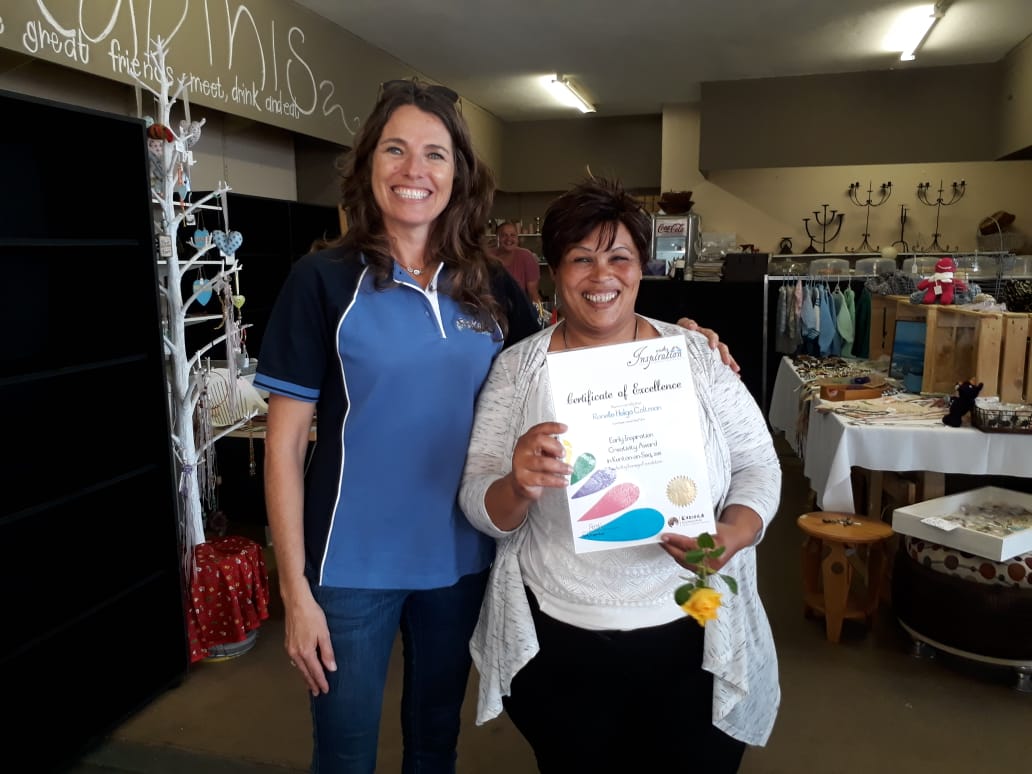 Kenton Methodist Church Also Helps Children
In a separate initiative earlier in the month, the Kariega Foundation team helped Shirley Povey from the Kenton Methodist Church to distribute over 200 gifts to the children in four ECD centres  two in Ekhupumleni and two in Klipfontein.
Each gift was packaged in a recycled ice cream container and contained sweets, chips, a juice box and a beautiful knitted teddy bear. This was all sponsored and packed by the lovely people from the Methodist church. The kids absolutely loved their surprise!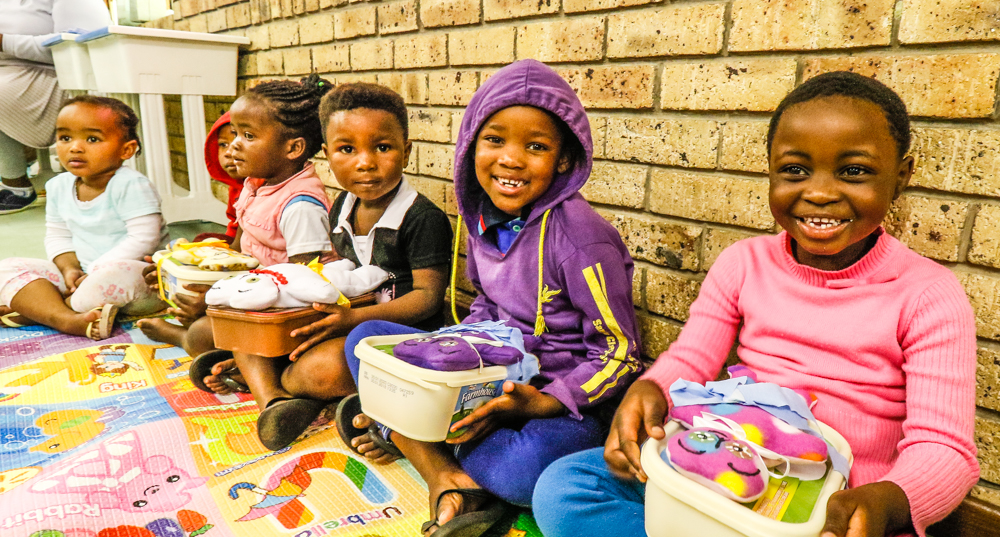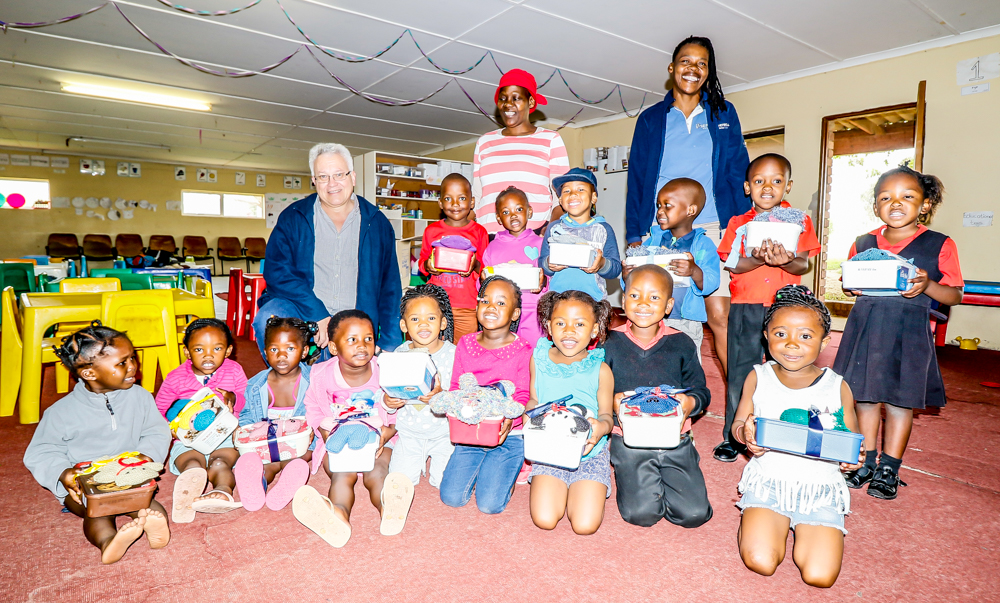 Inspired and Grateful: Your Safari Helps Children
We end 2018, feeling incredibly grateful to our guests for their contribution to our Kariega Foundation community and conservation levy. We also appreciate and make best use of every donation that we receive. We are so proud how the funds raised from your safari helps children. 
We are also inspired by the open-hearted people in our surrounding communities who collaborate with us to make this beautiful place we call home a happy and healthy environment for all. We are eager to continue our incredible work in 2019.
What do you think of the Kariega Foundation projects? Did you know that your safari helps children? Did you find out more about any of these community initiatives during your Kariega safari during 2018? Please share your comments below or on our social media channels including Facebook, Twitter and Instagram.