Kariega Community Says Thanks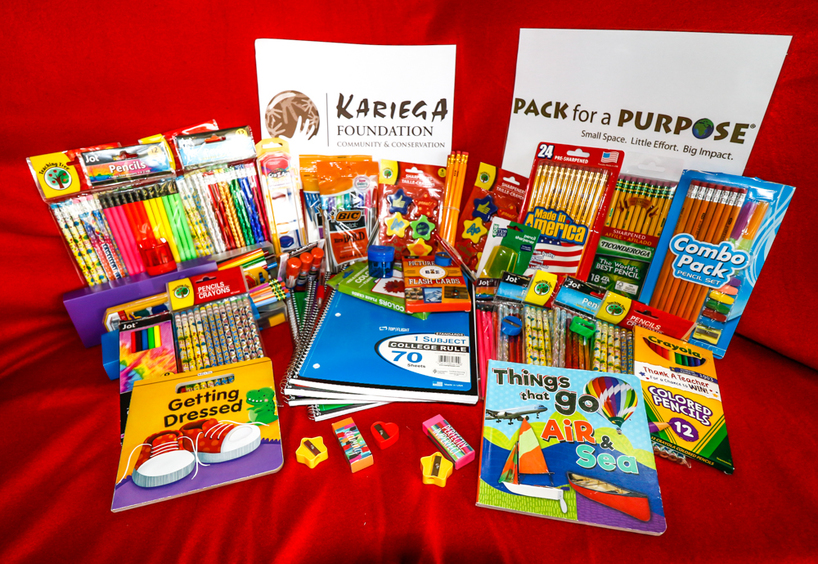 The needy communities near to Kariega Game Reserve were delighted to receive some much needed support from both near and far. We are very grateful for the donations received from Port Alfred local Carol Harnwell, Caroline Lucas and the students from Denstone College Prep School in Uttoxeter in the United Kingdom and the Age in Action group based in Cape Town. Our Kariega community says thanks!
Kariega Community Thanks Carol Harnwell
Carol Harnwell is a long-time Kariega supporter and has helped us in so many ways over the years. Carol became very involved in rhino conservation after the poaching incident at Kariega in 2012.  However, Carol's most recent support has been to improve our Kariega community netball programme. Carol donated paint, paint brushes and netball equipment to the students at Klipfontein primary school. Carol made the donation via our Kariega Foundation, who run various youth development projects to help youth to learn life skills and unleash their potential as people and participants. Thank you for this donation Carol, we are all very grateful for this brilliant contribution!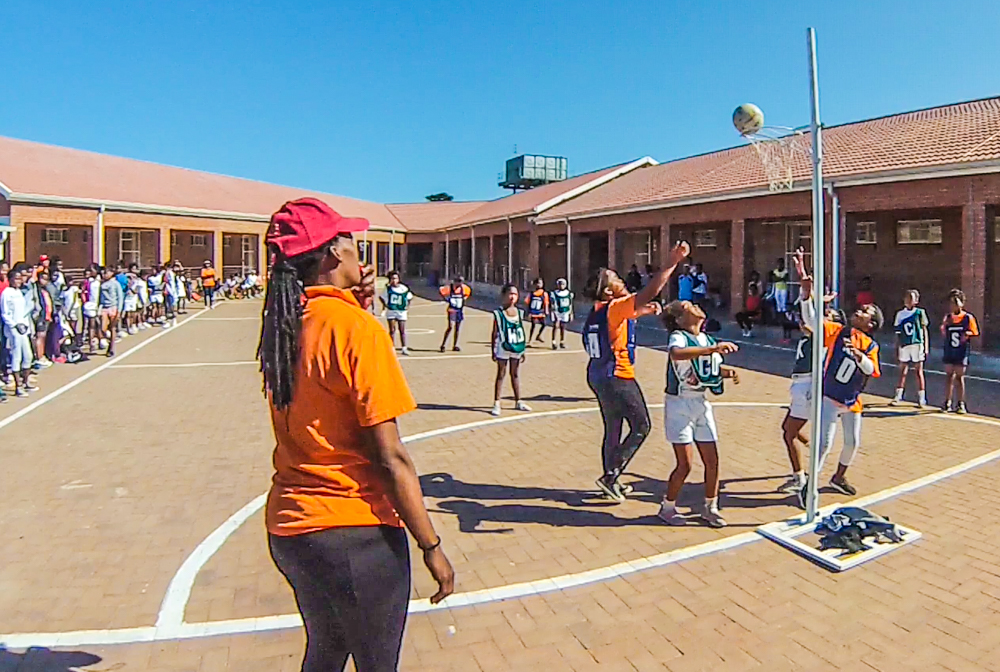 Kariega Community Thanks Denstone College
We are also very grateful to Caroline Lucas and the students at Denstone College Prep school in the UK for their donation of £245. Caroline is a teacher at the school and initiated a fundraiser while her son James was participating in our Kariega Conservation Volunteer Programme. James really bonded with the kids and staff at the Helping Hands Soup Kitchen in the Ekuphumleni township during the community outreach visits. Gladys, who has been running this soup kitchen from her home for the past 20 years, was overwhelmed with joy when James presented her with much needed food to feed the children. Other items including facecloths, soap, toothbrushes and toothpaste were also donated and will be a great boost to the children's health and hygiene. Thank you to everyone who made this happen! Your donation supports an inspiring woman and the children she cares for.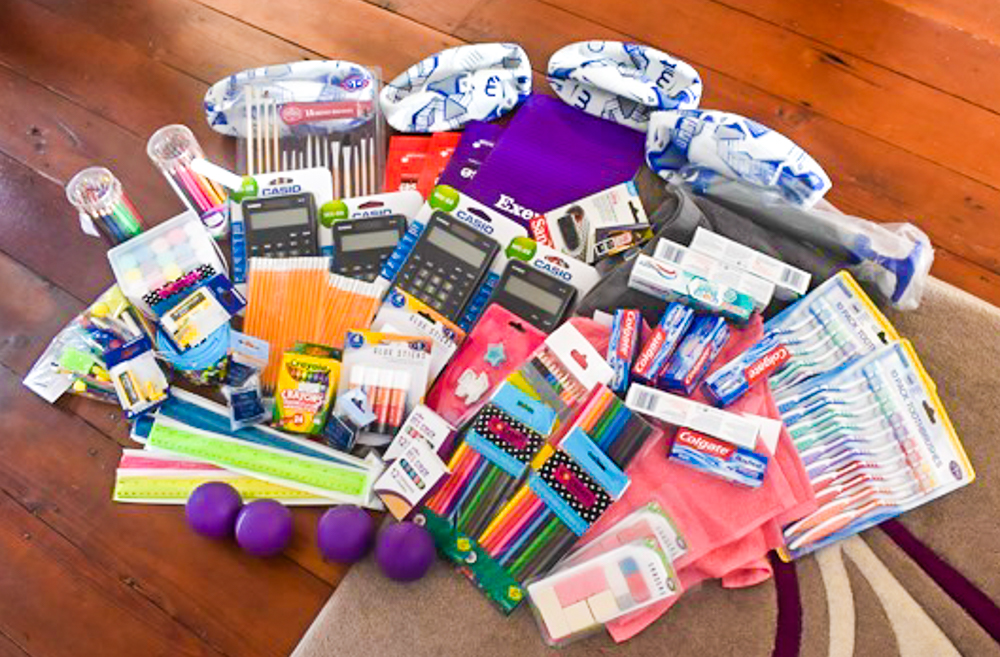 Kariega Community Thanks Age in Action
We are also very grateful for the reading glasses that were recently donated via our Kariega Foundation. We connected with the Age in Action group who work in our local community and presented the glasses to the elderly people who visit their centre each week. Many elderly people in our area cannot afford glasses. This donation means that they can now see better and also enjoy activities such as beadwork, knitting, sewing, reading and other handwork projects. When the glasses of different strengths and designs were presented, the recipients were overjoyed to see better again! They all looked very fancy and happy with their newly acquired reading glasses and said thank you in all the languages they knew. What a special day to make such a difference to these special people in our community. Thank you so much to those who sent these donations.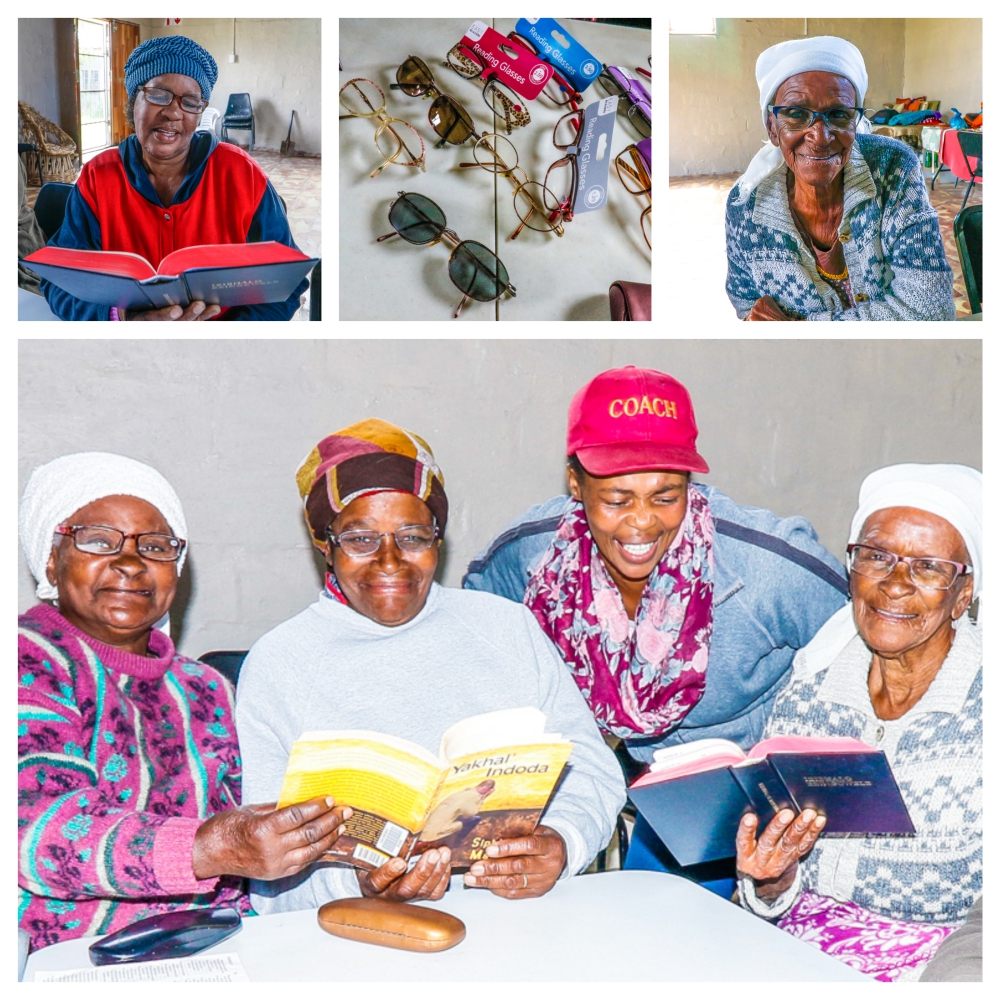 How To Help Our Kariega Community
If you would like to make a donation to our Kariega community please review our detailed list of requirements with our partner Pack for a Purpose. We also list our needs for our various conservation projects, particularly to help support rhino conservation. Please consider the items needed to support the work of our anti-poaching unit. We have also recently begun supporting the care of domestic animal in our communities. If you would like to donate items we always need blankets, towels, dog toys, dog and cat food, animal jerseys (old or new) and anything else you could possibly think of! If you would like to find out more about how you can help our Kariega community or would like to discuss any ideas, please contact our Kariega Foundation co-ordinator Jone Haesslich via email on jone@kariega.co.za.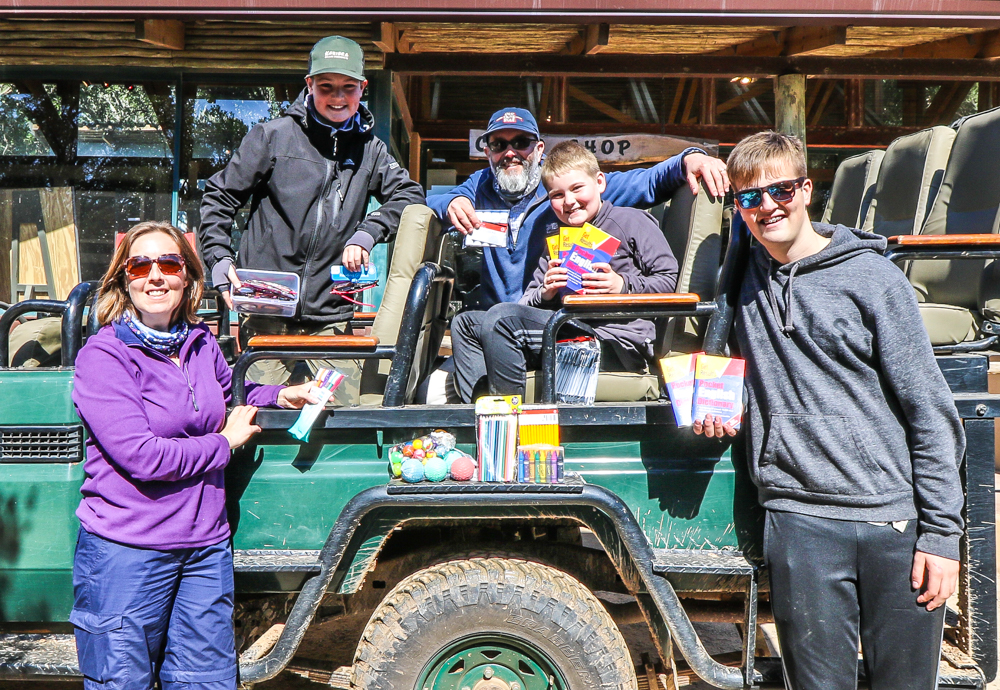 "Kindness is a language which the deaf can hear and the blind can see." ~ Mark Twain
Keep up to date with what the Kariega Foundation and Kariega Game Reserve are up to by connecting with us on Facebook, Instagram, Twitter and watching our great videos on YouTube. Thank you for your ongoing support!