Reflections on 2022 | The Kariega Foundation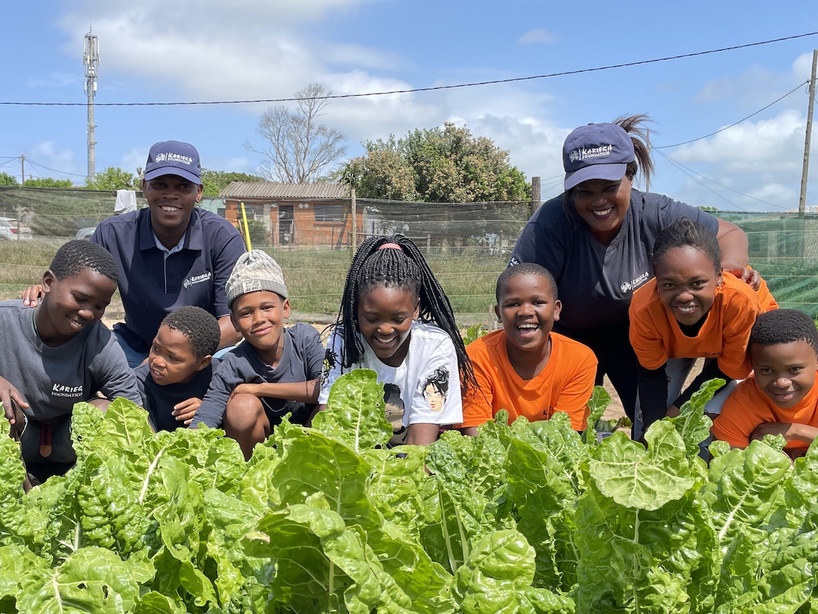 The Kariega Foundation is a passionate and busy non profit trust, working in partnership with Kariega Game Reserve and numerous partner organisations, with the heartfelt intention of protecting and preserving the Kariega wilderness and rejuvenating the people and communities that neighbour our protected area.
Everything in nature exists in perfect harmony and balance.
We aim to emulate a similar, mutually beneficial balance by leveraging commercial success created through ecotourism, to generate funds for reinvestment into projects that support community rejuvenation and advanced conservation practises.
In addition to the global network of the like minded organisations we have partnered with, every guest visiting Kariega Game Reserve becomes our valued partner in conservation and community rejuvenation, through paying a conservation and community levy of R170 per adult per night and R85 per child per night.
Booking a Kariega safari is choosing to travel with true purpose.
Our numerous and diverse projects flow from these core motives to protect and preserve our natural heritage as well as uplift and educate our neighbouring communities so that, together, we may reform that which threatens its existence. 
Our vision is to build a conservation community that works collectively to rejuvenate our planet, people and wildlife.
Our guests, partners and donors are all part of actualising that vision and we are very proud and excited to share our reflections on 2022 so that you may gain perspective on what we have collectively achieved!
The Protection of Wild Spaces and Wild Animals
Kariega Game Reserve boasts one of the most accomplished and inspiring conservation stories in the Eastern Cape, with as many as twenty-one different farms merging gradually to create the current, 11 500 hectare, expansive conservancy. It is both a privilege and a responsibility to be the custodians of this African wilderness.
Our protection plan for this expansive wilderness and all that live in it is far reaching and multi-layered, addressing the need to have a physical protective presence on the reserve as well as addressing the key motivators of job and food scarcity, that encourage community members to turn to poaching as a means of supporting their families.
This is what was achieved under the banner of protection in 2022.
Employment
The Kariega Foundation employs 22 people, 14 of which live in our neighbouring communities. Kariega Game Reserves employs almost 300 people, most of whom live in our neighbouring communities.
Four conservation students completed their internships. Three have been employed as field guides and one has been employed into ecological services.
One foundation intern has progressed to being a field guide intern and is completing his FIGASA training.
One foundation intern has joined the Global Conservation Force Mounted Unit (MAPU) and is currently completing the GCF APU training.
Five additional community members are also completing the GCF APU training and will follow on with an internship in APU or MAPU in 2023.
Two foundation interns have joined the youth development programme and are completing their Social and Emotional Learning (SEL) training.
Kariega Game Reserve is once again promoting the Aloes Community Tour to guests and supporting this local enterprise and continue to support Meshack Ceramics through our curio shops and lodges.
The foundation is supporting a Beading Enterprise that being trained to become suppliers of Bili Beadware.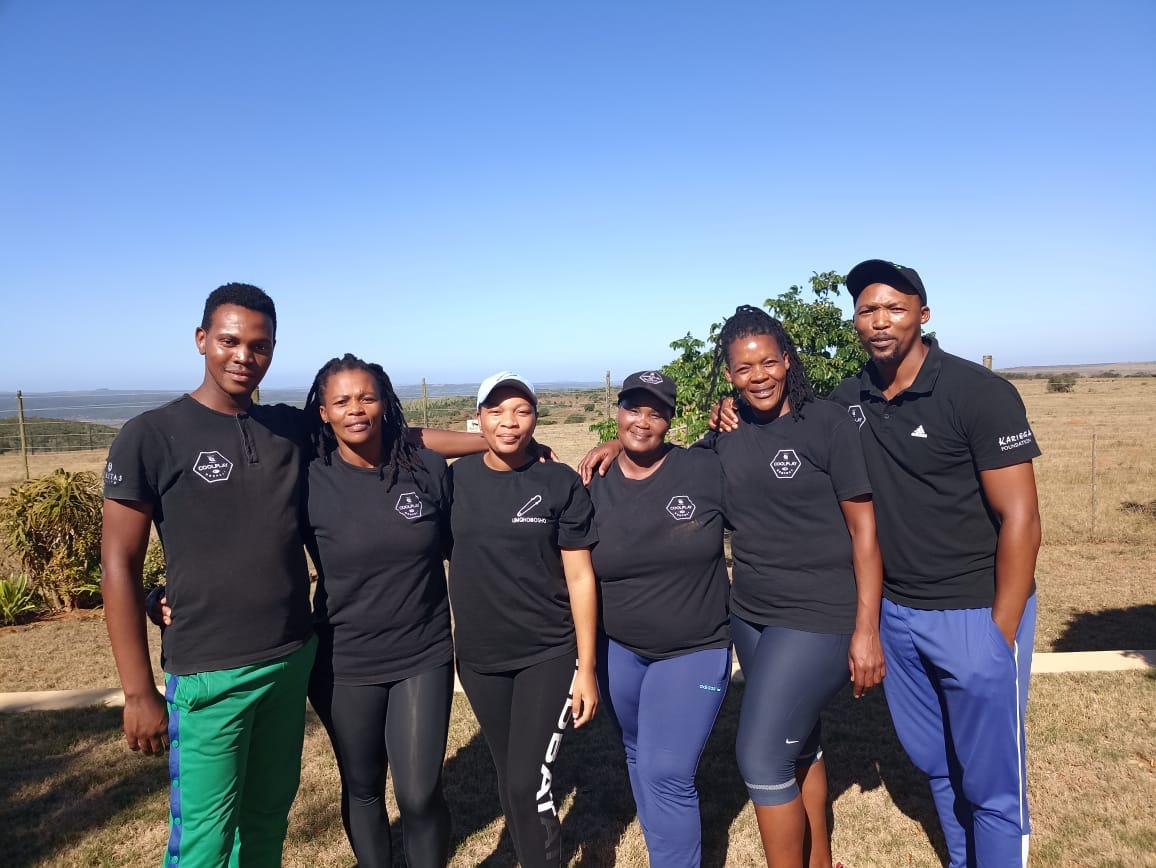 Community Food Support
Eight community permaculture gardens have been established and have produced their first yields.
107 youth have attended environmental education lessons and permaculture instruction at the Kariega Conservation Centre (KCC).
Three adult groups have attended permaculture training at KCC. 
One adult group has established a commercial permaculture garden in the community with our support.
Four community kitchens continue to receive quarterly food donations.
Wildlife Protection
Our protective presence grew substantially in 2022, through the application of advanced technologies; increased infrastructure and a growing unit of APU foot patrol rangers, K9 unit and the Global Conservation Force Mounted Unit (MAPU). 
In addition Kariega Game Reserve continue to implement a comprehensive dehorning programme.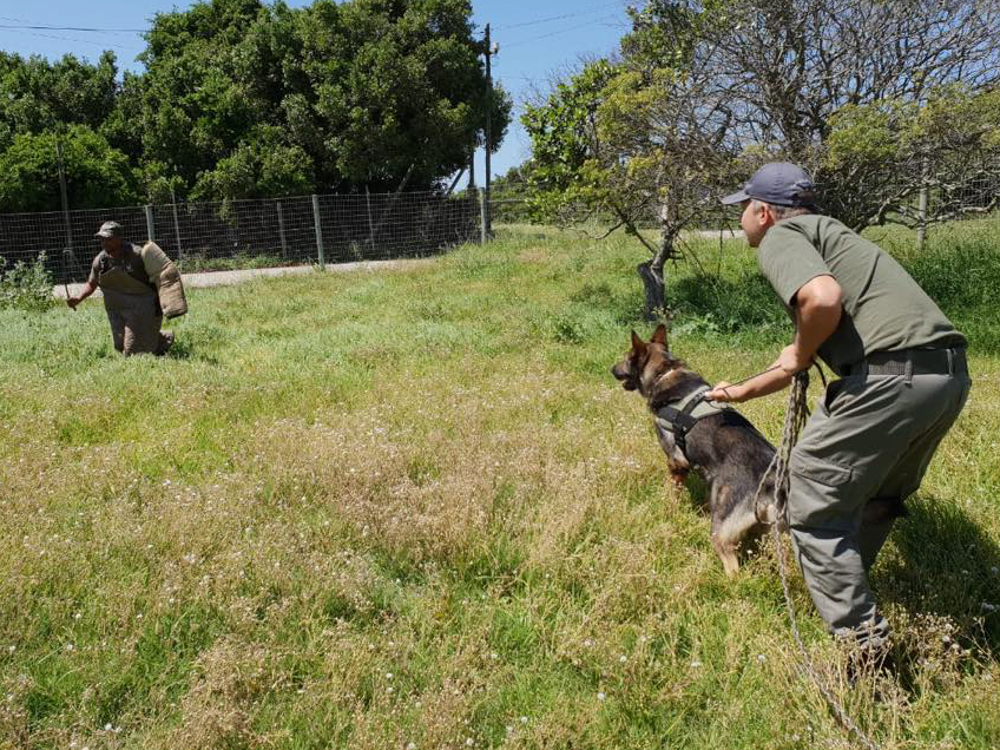 The Preservation of Wild Spaces and Wild Animals
A successful wildlife protection plan results in growing herds across numerous species and these wild animals eventually need more habitat and room to roam.
Kariega Game Reserve in partnership with The Kariega Foundation is currently implementing a habitat expansion project that incorporates a section of richly biodiverse land in the Bushman's River Valley into Kariega Game Reserve ensuring the conservation of approximately 18 kilometres of the Bushman's River tidal estuary, range expansion and additional carrying capacity for elephant, white and black rhino, as well the opportunity for the reintroduction of additional apex predators such as the endangered cheetah.
The first phase of this habitat expansion project was completed in 2022, which included erecting a new perimeter fence; dropping the first of two internal fences and the translocation/reintroduction of some key species.
It also provided the opportunity for ground breaking research on the effects of landscape expansion on elephant in terms of group associations, spatial utilization and stress hormones. The research is being undertaken by Bring The Elephants Home (BTEH).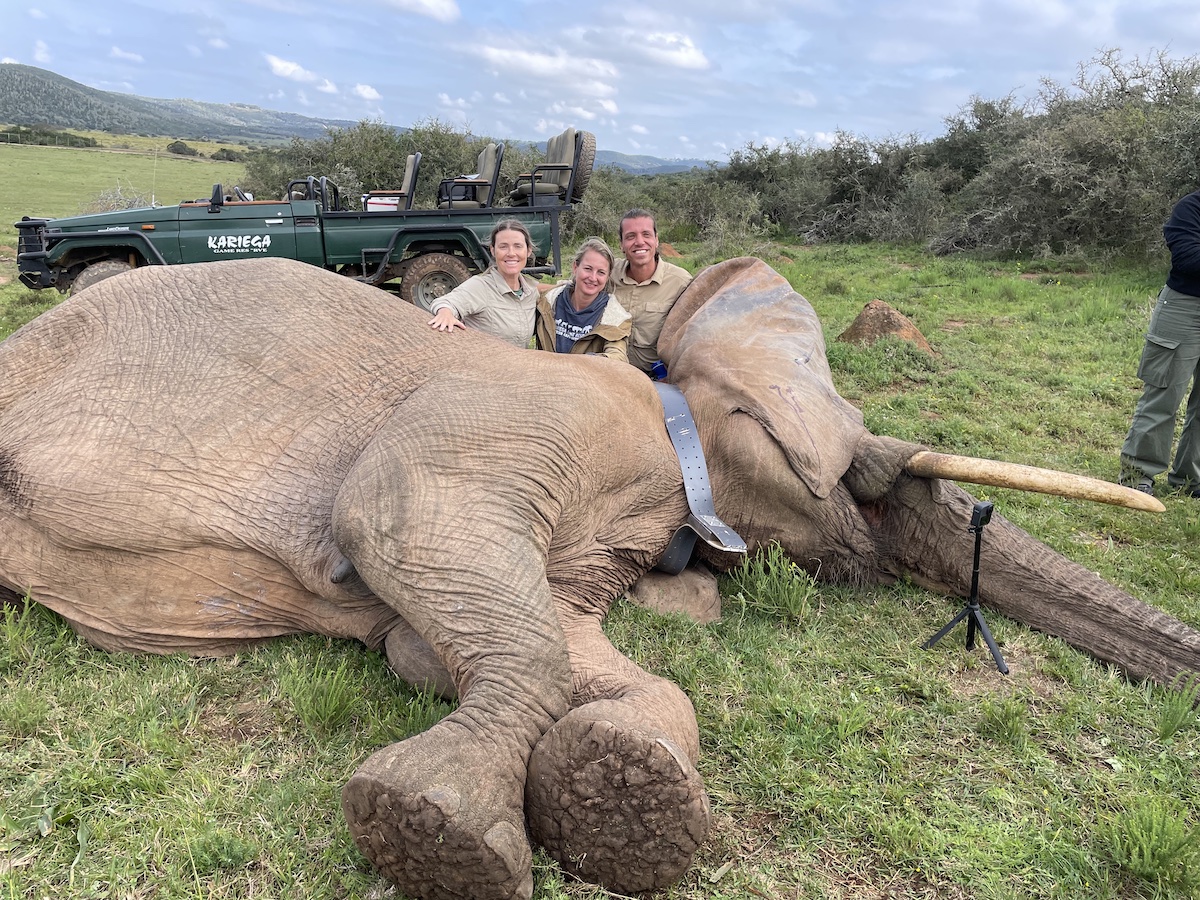 EDUCATE AND UPLIFT
The sustainability of all wildlife and habitat protection and preservation efforts is dependent on the authentic education, upliftment and rejuvenation of the communities that neighbour the Kariega Game Reserves protected area. These communities must feel a tangible benefit from the commercial success of the protected wilderness and intentionally join and support conservation and protection efforts.
Each of our collaborative community projects are planned and implemented in the following way to ensure a legacy of sustainability, accountability, empowerment and community pride:
Community members initiate projects and offer their skills and resources. These usually include abilities, enthusiasm, leadership, planning, strategic thinking, problem solving and other physical resources.
The Kariega Foundation contributes resources necessary to support and facilitate the projects. These usually include financial support, employment opportunities, upgrading facilities, up-skilling, mentoring and building human capacities.
This is what the Kariega Foundation has achieved together with the communities of Ekuphumleni, Marselle and Klipfontein in 2022.
Community Donations
Many guests, organisations and individuals ask the Kariega Foundation to donate goods to members of the community in need. The Kariega Foundation Community Manager liaises with Community clinics and schools to ensure each item is matched with appropriate family or person.
The following category of items were donated and distributed in 2022:
Adult, children and baby clothes
Shoes
Toiletries
Baby Toys
Snack packs
Solar lamps
Books
Soccer kit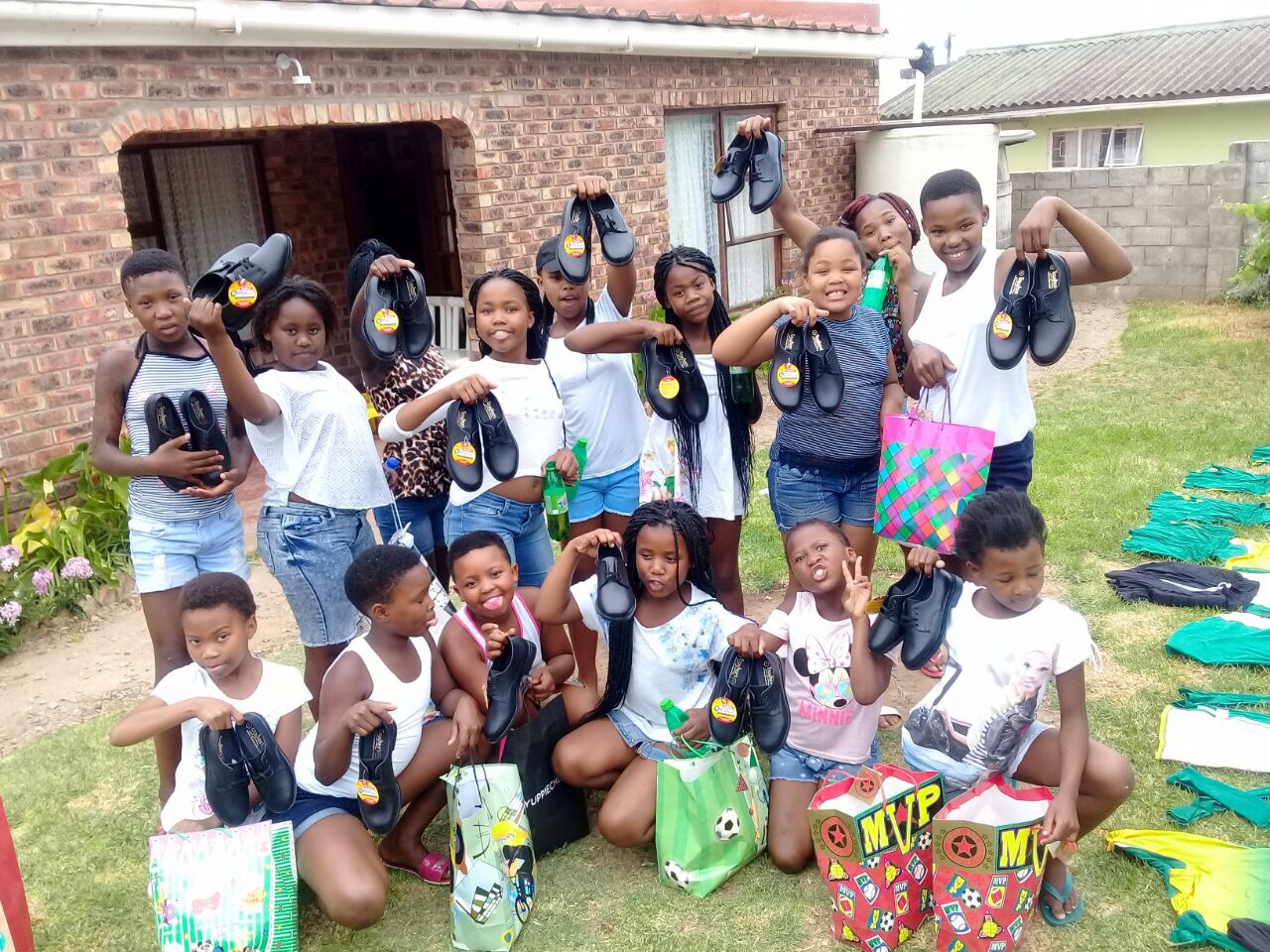 Early Childhood Development
We believe that the future of our country lies in the hands of our youth and that education is the vehicle to create opportunity and sustainable living. Our particular area of engagement is Early Childhood Development (ECD). Research shows that the most critical neurological development that lays the foundation for all learning takes place in the first five years of life, before a child has even entered into school.
This is what has been achieved in the ECD space in 2022:
Healthy relationships with 10 ECD have been established and maintained.
Carpets were donated to each ECD centre. Each centre was measured before carpets were cut to size and delivered.
An extensive upgrade and extension was completed at Rainbow Day Care Centre in Klipfontein, including a second classroom, kitchen and office.
We are in the planning process with Helping Rhinos and the Ndlambe municipality to build the Liggerman School ECD Centre in 2023.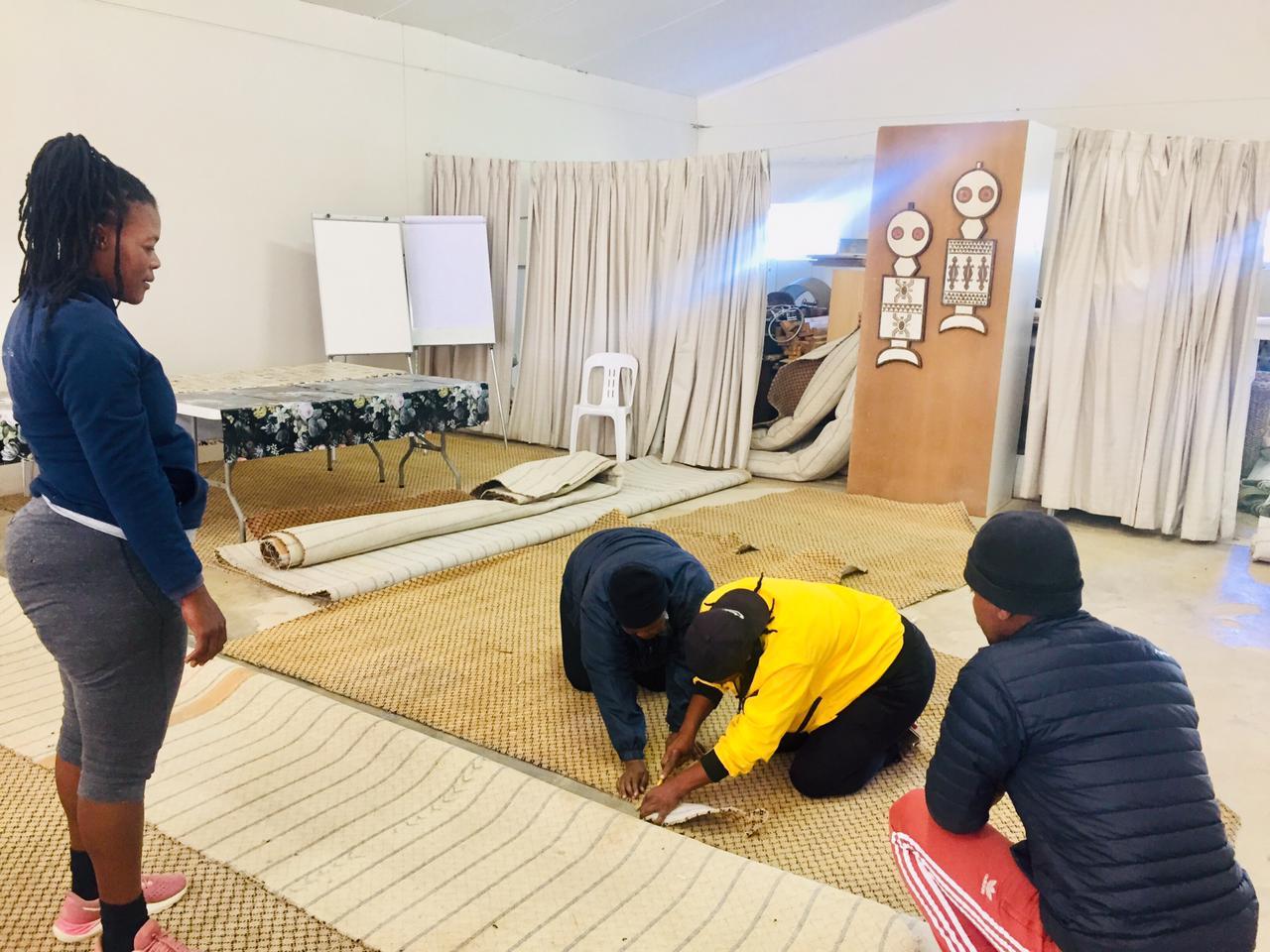 Youth Development
We aspire to invest in the holistic development of our youth; bring about positive social and environmental changes within the community, and ultimately create employment opportunities for them within South Africa's eco-tourism and wildlife protection sectors. Social and Emotional Learning creates the foundation of the programme and aims to unleash individual potential and social cohesion; sport keeps youth busy and healthy, while environmental education opens the heart and mind to bigger issues and invites youth to be part of the solution.
This programme is expanding to include domestic animal opportunities in 2023, as well as maths, science and robotics tutoring.
Sport
295 children between the ages of 11 and 18 are registered in our sports programme across the sporting codes of soccer, netball, rugby and tennis. 
Five Coaches and SEL facilitators are employed, plus two youth development 2.
All travel expenses for teams and coaches are sponsored by the Kariega Foundation and the Foundation quantum is a dedicated resource into this project, allow our players every opportunity to compete.
All coaches achieved their First Aid level 4 qualification.
Netball
Three teams participated in the Ndlambe Netball League. One team finished first in their pool and a second team finished second.
Outside of regular friendlies and league fixtures the players participated in the following tournaments: Twizza, Grahamstown, Sarah Baartman, South African Police, Old Mutual and the Heritage Day Tournament.
Three Players participated in the provincial trials and one player was selected for EP U19.
Kariega FoundationCommunity Manager, Nomawethu was selected as the provincial manager for EP U19.
Coach Oza was selected for the EP men's open team.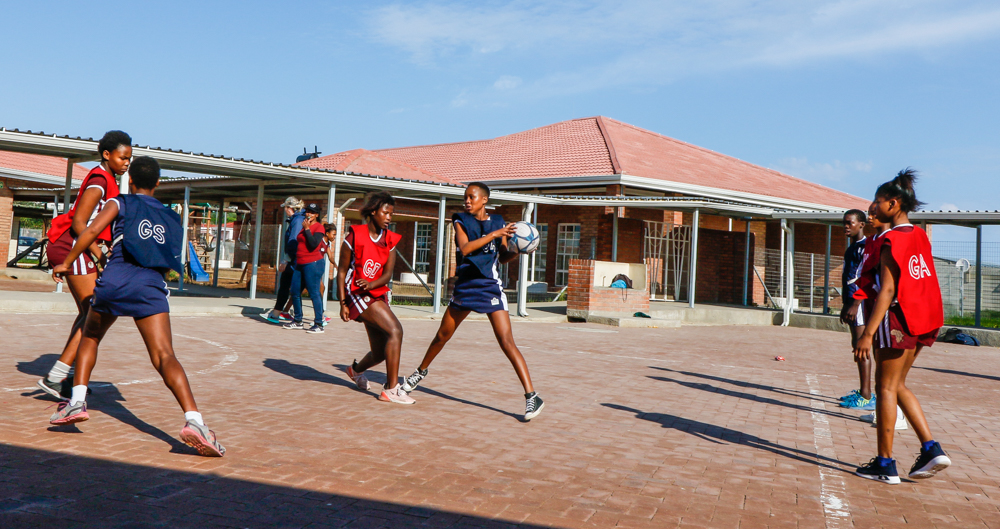 Soccer
Our junior teams enjoyed friendly fixtures against each other and played in the a Youth Day tournament.
The U17 and U19 teams played against each other and had a fixture against the Mighty Chiefs.
U17 participated in Khaya's Trophy Tournament.
The Activ8 National Bootcamp was hosted by Club KTM with 107 of our players being supported by the Kariega Foundation to register to attend.  Nine of our players were selected into the bootcamp team and three Players were invited to try out for professional clubs. 
One of our players was selected for Bafana Bafana u17 national team.
Coach Khaya and Youth Development Project Leaders was selected for a Short Learning Programme at the Eastern Cape Sport Academy.
7's Rugby
Our teams played two games against Klipfontein.
A seniors vs juniors rugby sports day was hosted.
Tennis
Seven players participated in the Wilson Tournament Series and three won medals.
Three players were invited to provincial trials, where 1 player finished 2nd in her age group.
Tennis coach Lucia, qualified as an umpire and officiated her first tournament in Port Elizabeth.
Cricket
Our cricket players participated in the Ndlambe Mini Cricket Series in Port Alfred.
Social and Emotional Learning
539 learners from Grade 1 – 7 received SEL instruction.
285 lessons were taught covering the following competencies: self-awareness, self-regulation, goal and values based decision making, social awareness, relationship skills, personal responsibility and optimistic thinking and a growth mindset.
All facilitators completed the SACE accredited SEL on-line training course
SEL facilitators attended workshops and SEL training with COOL TO BE ME and  Coolplay.
We hosted an SEL workshop that was attended by all school principals and department heads from five local schools.
21 Educators are currently busy with the SACE accredited SEL CPTD on-line course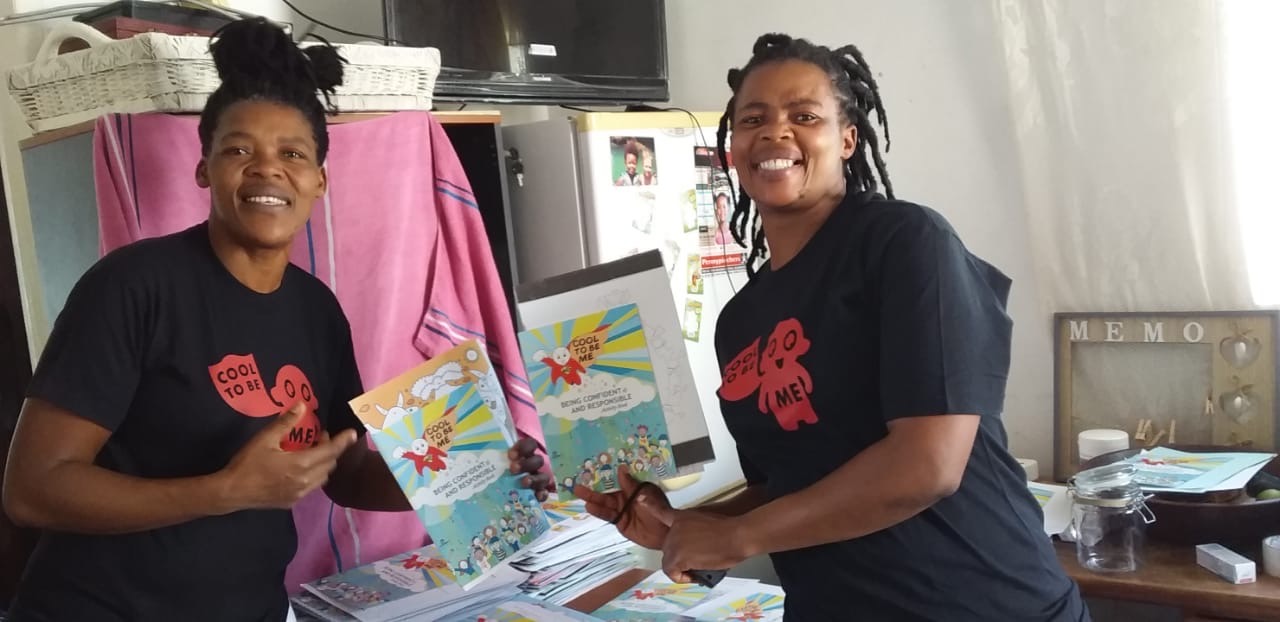 Environmental Education
107 learners registered and were actively engaged in environmental education learning on: permaculture, making hot compost, working with seedlings, making eco-bricks.
Six permaculture gardens were established from scratch including: identifying the site; deciding on the best utilisation of the site and gardening methods; clearing the site; protecting the site with fences and gates; ensuring a source of water; digging beds and adding compost; planting, tending and watering and finally enjoying the yield and replanting.
Registered learners participated in the following environmental events: Marine life and industry presentation; Marine environmental workshop; Visit from the Department of Social Development; Beach coastal clean-up day; Community clean-ups; Hippo Roller demonstration and the Rhino Run with poster making. The final activity for the year was tree planting at ten ECD centres.
4 learners attended a rhino dehorning and collaring procedure.
30 learners went on game drives with expert field guides in the Kariega Game Reserve protected area.
The Kariega Conservation Centre (KCC)
The Kariega Conservation Centre (KCC) is a well situated facility on the R72 between Alexandria and Kenton-on-Sea. It has been lovingly restored over the past two years and serves as the base for the Kariega Foundation SOIL and environmental education project and is the site of the SOIL permaculture training garden.
KCC is also a training and meeting space as well as a venue that caters for small school, eco or research groups.
KCC has become the heart of the Kariega Foundation.
There are seven bedrooms which can comfortably sleep 18 people. The accommodation is shared, with some rooms having bunk beds. Each room has a shared bathroom. Set on an old livestock farm, and bordering the Big-5 Kariega Game Reserve, our guests enjoy peace and quiet, with nature right on their doorstep. The pool, braai facilities, large hall space and boma setup are only some of the great features included. 
KCC is a catered facility where the groups' meals will be planned, prepared and served by our wonderful staff. 
This is what has happened at KCC in 2022:
We hosted the follow groups: five Columba Leadership Camps; Bring the Elephants Home research group; Youth4Conservation Eco-Camp; Activ8 Bootcamp and the annual GCF APU Training Course.
We facilitated the following training workshops: First Aid training; Social and Emotional Learning workshops; A CoolPlay workshop, the Cool To Lead course; Cool To Be Me training; an Eastern Cape Foundations Information Day; a wildlife rescue and rehabilitation course; a drone symposium and the Split Second Science Education Foundation robotics training.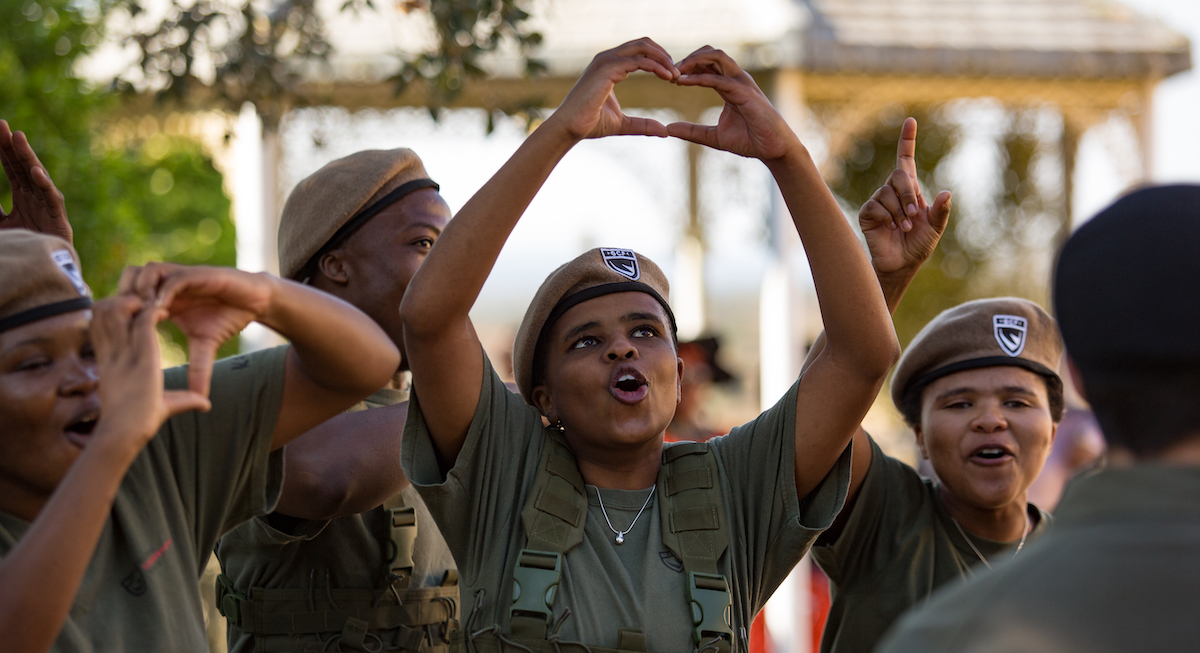 SOIL Permaculture at KCC
Our project, 'SOIL', being an acronym meaning Sustainable Organic and Innovative Living, follows closely the ethics and principles of Permaculture. 
The term PERMACULTURE comes from two words PERMAnent and agriCULTURE, which gives rise to the following:
mean agriculture (food production) that lasts, or culture (ways of doing things) that lasts. 
a system of natural farming in which the farmer co-operates with nature. 
is about caring for the environment, so the environment can care for us. 
a way of designing the land-use in harmony with nature, to support people over a long time. 
Permaculture is about looking at our resources in the surrounding community and then 'designing' better environments. Designing means joining the different resources and elements (soil, water, plants, and animal life) of the environment together, like a puzzle, so that they can work in agreement, and we can benefit from this harmony. Ultimately producing food for the community within a set of clear ethics. 
The following has been achieved in the KCC demonstration permaculture gardens in 2022:
The gardens demonstrate a good number of Permaculture Ethics and the overall philosophy which underpin the whole concept of Permaculture. 
Examples of the following are established: spiral herb garden, no-dig beds, double-dig bed, raised beds, lasagne layering, also known as sheet mulching, Hügel beds, strawbale beds, use of the margins, and a Mandala garden. 
We have an on-going compost 'farm', producing compost using a 'hot' compost methodology. The nutrient rich humus (contains roughly 14 of the 16 trace elements required for plant growth), is used in our own demonstration garden and is shared with the gardens in the communities.
We have grown a wide variety of crops for demonstration purposes. Produce from the gardens is utilised in the kitchen when we host groups or it is donated to feeding schemes, and old-age facilities in the communities. The well-composted and nutrient rich soil produces healthy plants in most cases. 
Skills learnt by our environmental education learners as well as other community groups have been applied in the communities to establish their own permaculture gardens. Our assistance to these communities gardens involves any of the following: purchasing and donating garden tools; designing the garden; collecting and distributing tyres; demonstrating how to cut the tyres and invert them to make planting beds; buying and distributing seedlings; growing seedlings to supply the gardens; taking compost into the gardens; re-fencing the gardens; donating the 'Hippo Rollers', and offering encouragement and advice.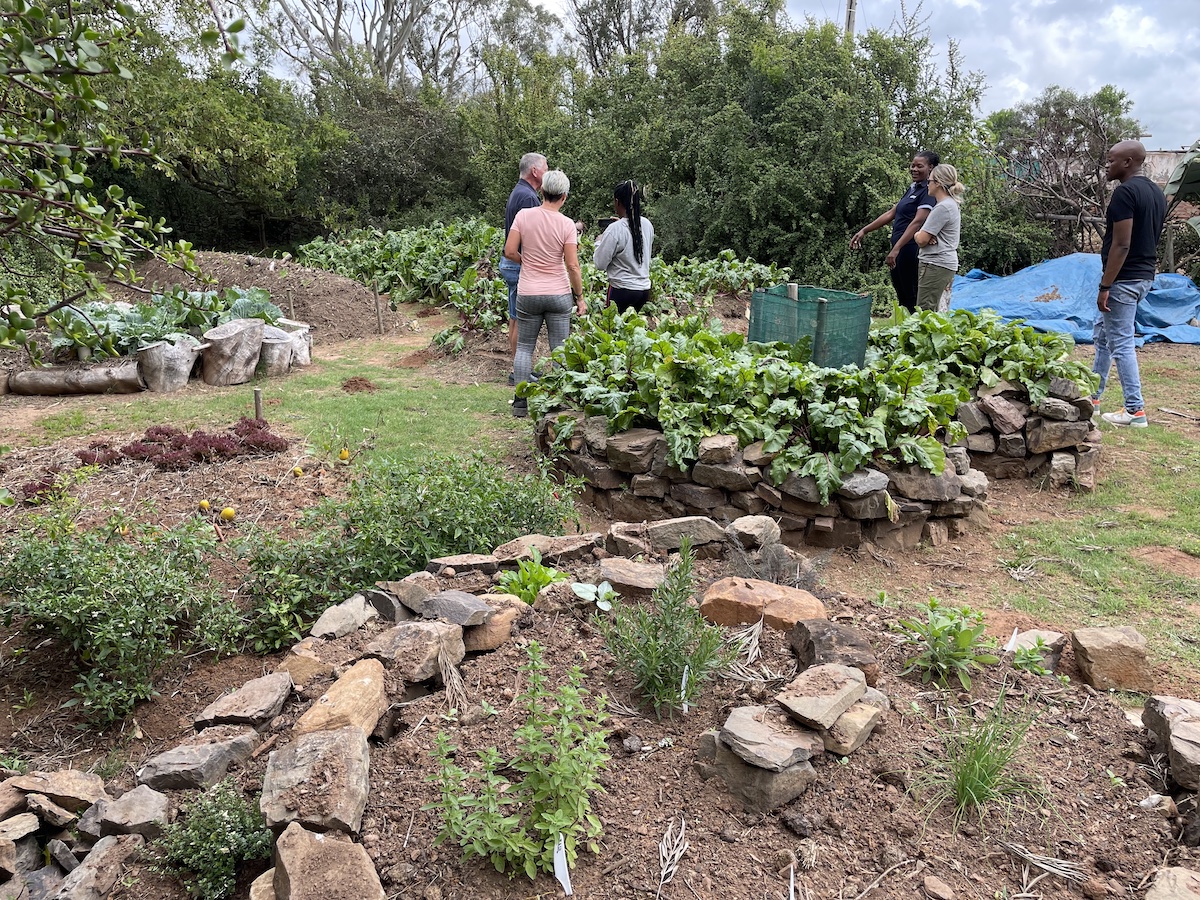 Final Reflections and Thank You's
As was previously mentioned, 2022 was a busy, productive and rewarding year!
None of it would be possible without Kariega Game Reserve, every guest that visits us as well as our valued partners and donors. 
A heartfelt thank you to you all.
We also applaud and celebrate the incredible team that make up the Kariega Foundation. They exemplify the characteristics of enthusiasm, energy and engage fully in all they set out to accomplish. Everything the Kariega Foundation is and everything we have achieved is because of the daily commitment this incredible team shows to their work and purpose.
Finally thank you to Kariega Game Reserve and all the staff who have worked so hard to position Kariega as one of the most well loved safari destinations in South Africa. Together we have created a truly sustainable and responsible eco-tourism model that is truly creating a lasting legacy of authentic and sustainable rejuvenation for our planet, people and wildlife.
If you would like to contribute to this legacy book your Kariega safari today or contact the Kariega Foundation to share your ideas.