Endemic and Scarce Species Research and Reintroductions
The first wildlife reintroduction took place at Kariega in 1989. Kudu, eland, oribi, waterbuck, blue wildebeest and red hartebeest were reintroduced to join other endemic wildlife that were already present in limited numbers. Giraffe, hippo, zebra, Cape buffalo, black and white rhinoceros, elephants and lions came later.
It is accurate to say that the gradual growth and development of the now expansive reserve is one of the most accomplished conservation projects in the Eastern Cape. The Kariega Foundation and Kariega Game Reserve, with support from the Kariega Volunteer Programme, are pioneers in the development of a unique conservation project.
We understand the importance of research not only for reserve management but to inform conservation policy and decisions making. The Kariega Foundation and Kariega Game Reserve collaborate with a number of academic institutions. 
We are currently actively involved in the following research studies:
Characterize the genetic structure of brown hyena (Parahyaena brunnea) in the Eastern Cape, Post-doc, Dr Jessica Comely, Rhodes University, RSA.
The effect of rewilding with indigenous and extralimital megaherbivores on restoring the subtropical thicket, South Africa, Master of Science, Bronwyn Trafford, Rhodes University, RSA.
Activity budgets and predator vigilance of southern giraffe (Giraffa giraffa) in Kariega Private Game Reserve, Jaco Olivier, Giraffe Conservation Foundation
Developing welfare parameters for the management of African elephants (Loxodonta africana) on reserves in South Africa, Elephant Reintegration Trust – ERT
Vegetation classification method: Vegetation community classification using the citizen science-based rapid-ten assessment, Prof A. Potts, Nelson Mandela University, RSA.
A transnational, cross-cultural investigation of balancing elephant conservation and human wellbeing, PhD project, Antoinette van de Water, Bring The Elephants Home Foundation, University of KwaZulu-Nata, RSA.
Impacts of range expansion on African Elephants (Loxodonta africana) within reserve systems, Bring The Elephant Home, PhD project, Brooke Friswold, King Mongkut's University of Technology Thonburi, Thailand.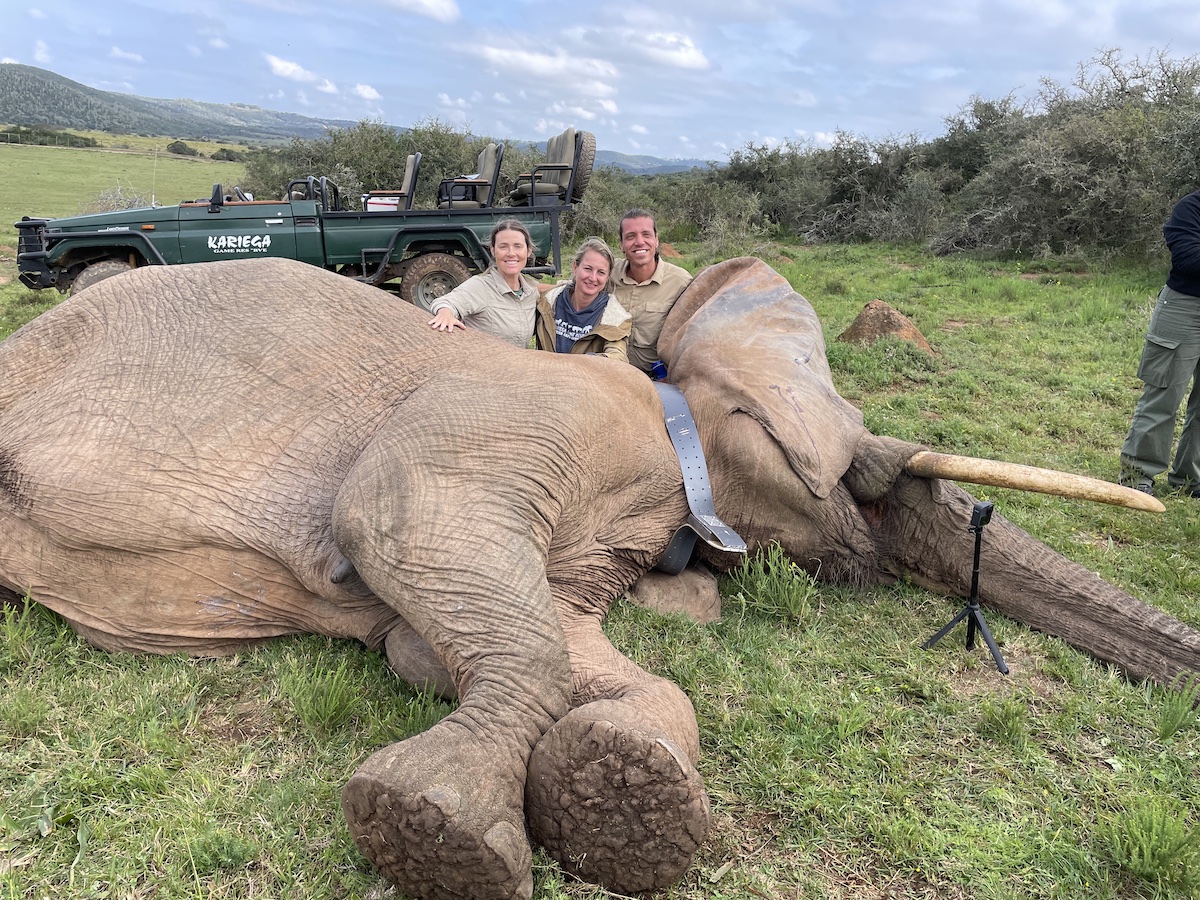 We are collaborating with the following organisations on the reintegration and protection of cheetah and leopard:
We are members of the following conservation organisations:
How can you Support this Project?
Join the Kariega Volunteer Programme and actively participate in research and reintroduction.
Donate funds to support the cost of research and reintroductions.
How can you Help?
Any help and support we get from anyone is hugely appreciated.
You can help in many ways:
First National Bank
(or FirstRand Bank)
Account no: 62275606526
Branch:Newton Park
Branch code: 261050
Swift/IBAN: FIRNZAJJ or FIRNZAJJXXX
Bank Head Office Address: FNB Bank City, Simmonds Street, Johannesburg, 2000
Contact us regarding other ways to donate and support a project of your choice.
Conservation Updates
We post regular updates on all of our Kariega Foundation conservation projects. Read our conservation updates.