Hippo Roller is a social enterprise organization based in South Africa that manufactures and distributes Hippo Rollers with the aid of sponsors and donors for the past 30+ years now.  Managed by its Founder, Grant Gibbs and his family, Hippo Roller have built a sustainable business supplying Hippo Rollers and related products to Corporate businesses for social upliftment and rand-building promotions; NGO's for improving access to water, saving time for other important activities and improved education and employment opportunities; Donors for helping rural and impoverished communities around the world and Governments.
---

Helping Rhinos is a UK based non-profit organization that aims to help the rhino species survive at sustainable levels in their natural habitat.  They partner with like-minded organisations and favour projects that support the development of sustainable rhino populations.
---

Global Conservation Force is dedicated to saving wildlife from extinction through education, anti-poaching and conservation efforts.  Education is the key to environmental protection.  GCF works with local and international communities to pursue success in its missions.
---

Bring The Elephant Home is a non-profit organization based in the Netherlands on a mission to create a world where people and elephants can thrive by promoting social-ecological resilience and conservation action that respects and incorporates the knowledge and values of local people.
---

Freedom to Roam Adventures is a non-profit organization founded by Trish and Phil Liggett with the aim curating great experiences that share their love of wild spaces and wildlife and raise funds to support great conservation causes.
---

Veldskoen is a South African company that uses their incredible skill and passion for making and selling a proudly South African, range of awesome shoes to move South Africa forward.  To protect our wildlife, to create work for our citizens and to show the world what an amazing holiday destination South Africa is!
---

Bili Beadwear is a South African company using the traditional art of beading to create enterprise development opportunities and exquisitely crafted, utility, beaded products that people living within or visiting our beloved South Africa will love to purchase and use.
---

The Be Moved Collective sets out to connect people with their world and take action to leave a better one for their children.   Their logo is the Adinkra symbol for good causes, 'To climb the Good Tree', which is from the Ghanaian phrase "It is when you climb the good tree that you get a push".  Be Moved supports local heroes and shares their stories to inspire others to follow their lead.  The focus is to develop paths of opportunity - for individuals to follow and the Collective community to support and connect with.
---

Hikvision provides a broad range of physical security products, covering video security, access control, and alarm systems. We also provide integrated security solutions powered by AI technology to support end-users with new applications and possibilities for safety management and business intelligence. Over the past several years, we have deepened our knowledge and experience in meeting customer needs in various vertical markets with professional and intelligent solutions, including smart city, transportation, retail, logistics, energy, and education. In addition, Hikvision is extending its business to smart home, robotics, automotive electronics, intelligent storage, fire security, infrared sensing, X-ray detection, and medical imaging to explore new channels for sustaining long-term development.
---

African Cat Project is an Australian non-profit organisation dedicated to conserving Africa's three big cats - the lion, leopard and cheetah. Their aim is to reduce human-wildlife conflict in southern Africa to protect big cats in the wild, as well as to protect habitats and implement reintroduction programs for big cats who have been eradicated from their former historic ranges.
---

Dancing for Rhinos is a Non-Profit Company that focuses on awareness and education, protection, orphan and survivor care, and research for rhinoceros and all our wildlife.
---

Rhino Tears Jewellery is a charitable organisation based in the UK. All profits raised from the sale of Rhino Tears Jewellery go towards conservation and rehabilitation efforts, in the hope that one day rhino can roam freely again in their natural habitats.
---
The Chipembere Rhino Foundation (CRF), is a local non-profit and public benefit organisation, established in 2010 to protect and preserve the diminishing number of Rhino in Southern Africa. With the assistance of an amazing team of volunteers, the technical and practical experience acquired by the trustees over the past 10 years, as well as key partnerships with Rhino custodians and the support from donors, they make a significant contribution to efforts to protect and preserve our heritage.
---

Brave Wilderness is a YouTube channel with the vision of revolutionising how people learn about and interact with the natural world, while inspiring the conservation of our planet for current and future generations by becoming the epicentre of animal and adventure-based entertainment.
---

As a traveller, you have the great opportunity to make a tangible difference during your travels. View the wishlists from our projects, pack the items into your luggage and donate it when you arrive at Kariega Game Reserve. These items will then be distributed and used in the communities and conservation projects which we support.
---

The POSH Charity Shop in Kenton-on-Sea, Eastern Cape, South Africa was started in mid-2021.   The shop is stocked by donations of clothing and other goods from our generous community and is run solely by volunteers.  POSH supports many local initiatives, namely Kariega Foundation, Siya Soup Project, Domestic Animal Care Kenton-on-Sea, Sunshine Coast Hospice and several other ad hoc community projects as requested. Recycle, Reuse, Reduce!.
---

PA Rhino Conservation Advocates (PARCA), Inc. envisions a world where the rhinoceros lives free from the threat of extinction in natural habitats that are preserved forever. Our mission is to fund the relocation and protection of wild rhinos, fund the care of young rhinos orphaned by poaching, and raise public awareness about their plight.
---

Inspower Community is a Swiss charitable association of members, supporters and beneficiaries that share a common ideal and passion for opportunity creation and betterment. They have promoted and financed multiple projects in various communities in South Africa and intend to gradually expand their reach. Their vision is to inspire people and empower them to become drivers of progress in their communities.
---

The Law Office of Randy Hope Steen, Ltd., is a boutique Tax and Estate Planning Firm in the United States with a dedicated focus on helping children and adults with special needs receive the best educational opportunities possible and plan for their futures, so that they may have the best quality of life. Mrs. Steen is the proud parent of a daughter with Special Needs, so she understands these issues on a deeply personal level. After visiting Kariega to was inspired towards the vision of bringing awareness to the community about the deep need to assist, educate, and include children with disabilities in SEL, educational, sport, and care management, to enhance their quality of life and care.
---

With our roots in South Africa, BBD is an international software solutions company offering digital enablement, software engineering and solution support services. Our 1000+ professionals use modern technologies and efficient approaches to achieve a business' strategic goals. For 40 years, BBD has been providing innovative enabling software in the financial services, education, gaming, telecoms and public sectors for large enterprise and startups alike. We are socially conscious and committed to building a better community, environment and economy through various initiatives and programmes across the country.
---
Your Kariega Safari Experience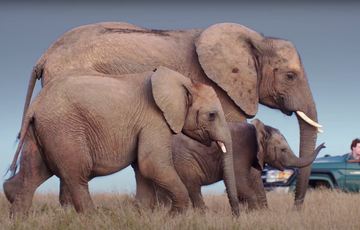 Donate
Donate via credit card on GivenGain
Video: Rhino Horn is not Medicine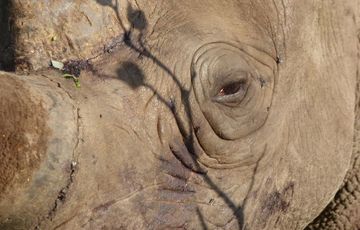 How can you Help?
Any help and support we get from anyone is hugely appreciated.
You can help in many ways:
First National Bank
(or FirstRand Bank)
Account no: 62275606526
Branch:Newton Park
Branch code: 261050
Swift/IBAN: FIRNZAJJ or FIRNZAJJXXX
Bank Head Office Address: FNB Bank City, Simmonds Street, Johannesburg, 2000
Contact us regarding other ways to donate and support a project of your choice.
Thandi's Story: Help Save our Rhino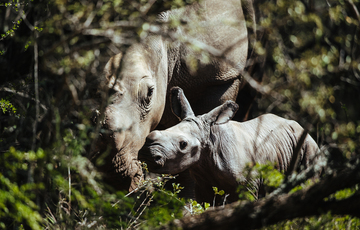 Kariega Foundation
Everything in nature exists in perfect harmony and balance.
Kariega Game Reserve and the Kariega Foundation aspire to emulate a similar and mutually beneficial balance and harmony between commercial success and stability; community collaboration and activation; and sustainable wildlife management and conservation.
Follow the link below to discover more about the Kariega Foundation and how you can help.
---