Enterprise Development
The levels of unemployment within our neighbouring communities are alarmingly high and a major contributing factor to social issues like drug and alcohol abuse, crime and domestic violence. The Kariega Foundation supports sustainable local enterprise development, particularly to create jobs and build capacity and skills in people.
Meshack and Makana Ceramics
Kariega Game Reserve is located next to the Makana district that boasts the largest deposit of kaolin in South Africa. Kaolin is used to make clay for tiles, porcelain and pottery items. Worthy of less acclaim is the fact that absolutely no kaolin is processed in our district and no jobs or enterprise have been created in manufacturing products from it. The area is plagued by poverty with very high levels of unemployment.
Master potter and artist Meshack Masuku is determined to change this status quo. His aim is to impart the skills necessary to create enterprise from this natural resource.
Apart from running his studio on a farm outside Kenton-on-Sea, where tourists and locals can buy his studio's incredible work, he has been working tirelessly at getting Makana Ceramics off the ground.
Makana Ceramics is a training and manufacturing facility in Grahamstown that has the capacity to train up to 60 technicians and artists at any one time as well as produce ceramic products for local industries, including tourism.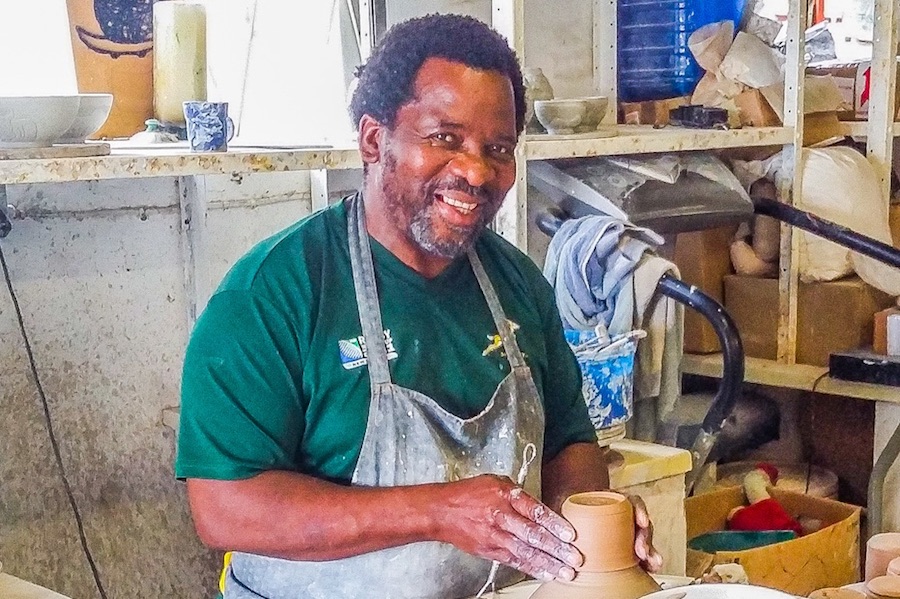 How can you Support this Project?
Purchase Meshack Ceramic's creations from the Kariega curio shops.
Visit his studio a short distance from the reserve and book a pottery lesson if time allows. 
---
The Aloes Community Tour
The Aloes are a group of young entrepreneurs from Ekuphumleni Township. The Kariega Foundation has supported them to get the necessary accreditation and skills to run their tour company, which shares township experiences from the community where they grew up.
The Aloes community tour allows guests to learn about the Xhosa culture, township life and includes a visit to the studio of potter Meshack Masuku.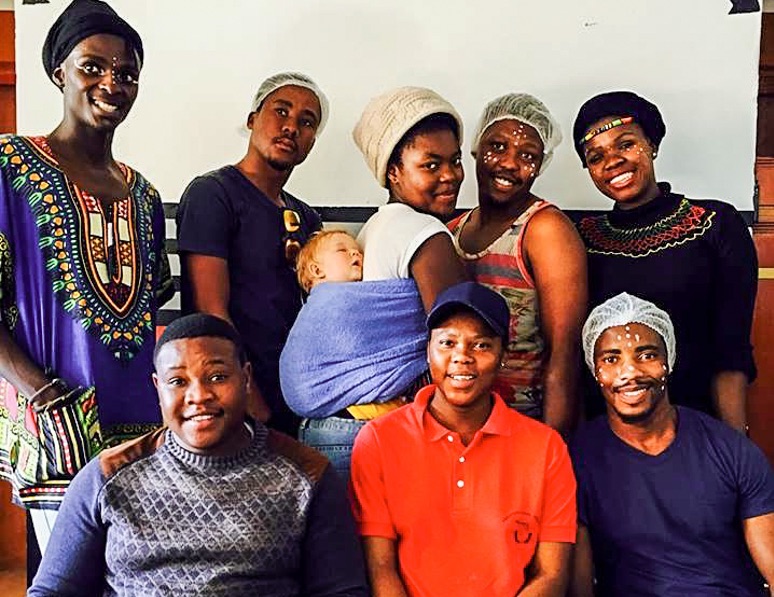 How can you Support this Project?
Kariega guests staying at Main Lodge, Ukhozi Lodge or the Homestead are encouraged to book a community tour with the Aloes through our reception at least 24 hours in advance. (Maximum 14 people per tour.)
The tour runs on Tuesdays, Thursdays and Saturdays from Main Lodge reception.
Depart reception at 11h00 and return by 14h00 for lunch.
For 2 or 3 people – R550 per person.
For 4 or more people – R450 per person.
Please also contact our Kariega Foundation Manager Joné Haesslich on jone@kariega.co.za for information and bookings.
Bili Beadwear
Bili Beadwear is a South African company using the traditional art of beading to create enterprise development opportunities and exquisitely crafted, utility, beaded products that people living within or visiting our beloved South Africa will love to purchase and use.
Bili Beadwear in partnership with the Kariega Foundation are currently training a group of women from the Marselle community, bordering Kariega Game Reserve, in the art of manufacturing select Bili Beadware products that will shortly be available for purchase in our curio shops. Watch this space!