Youth Development
Our Youth Development Programme is one of the most vibrant and rewarding projects operating within our diverse portfolio of projects that flow from our core motive to protect and preserve our natural world and educate people so that we may reform that which threatens the natural balance. Our vision is to build a conservation community that works collectively to rejuvenate our planet, people and wildlife.
The objective of the Kariega Foundation's Youth Programme is to invest in the holistic development of our youth; bring about positive social and environmental changes within the community, and ultimately create employment opportunities for them within South Africa's eco-tourism and wildlife protection sectors.
The structure of any community programme is critical to its success and ultimate reach and impact. Since the programme's inception in 2017, the Kariega Foundation has worked hard to create a sustainable programme structure that is community driven and managed with support from the Kariega Foundation and Kariega Game Reserve.
The structure of the Kariega Foundation's Youth Development programme, which focuses on social emotional learning, sport and environmental education, rests on the following key components.
The identification and employment of community coaches
The Registration of learners
Training of community coaches
Mentorship of community coaches
A consistent and vibrant programme structure
Identification of worthy candidates for the Kariega Internship Programme
We currently employ four community coaches who actively drive and manage the programme. The Kariega Foundation coaches, Phumla, Ntosh, Nosi and Oza are supported by Khaya, our Youth Development Project Leader and Nomawethu the Kariega Foundation Community Manager.
This team of six, motivated, hard working men and women form the backbone of our youth development programme: they are an asset to the Kariega Foundation and the communities they serve.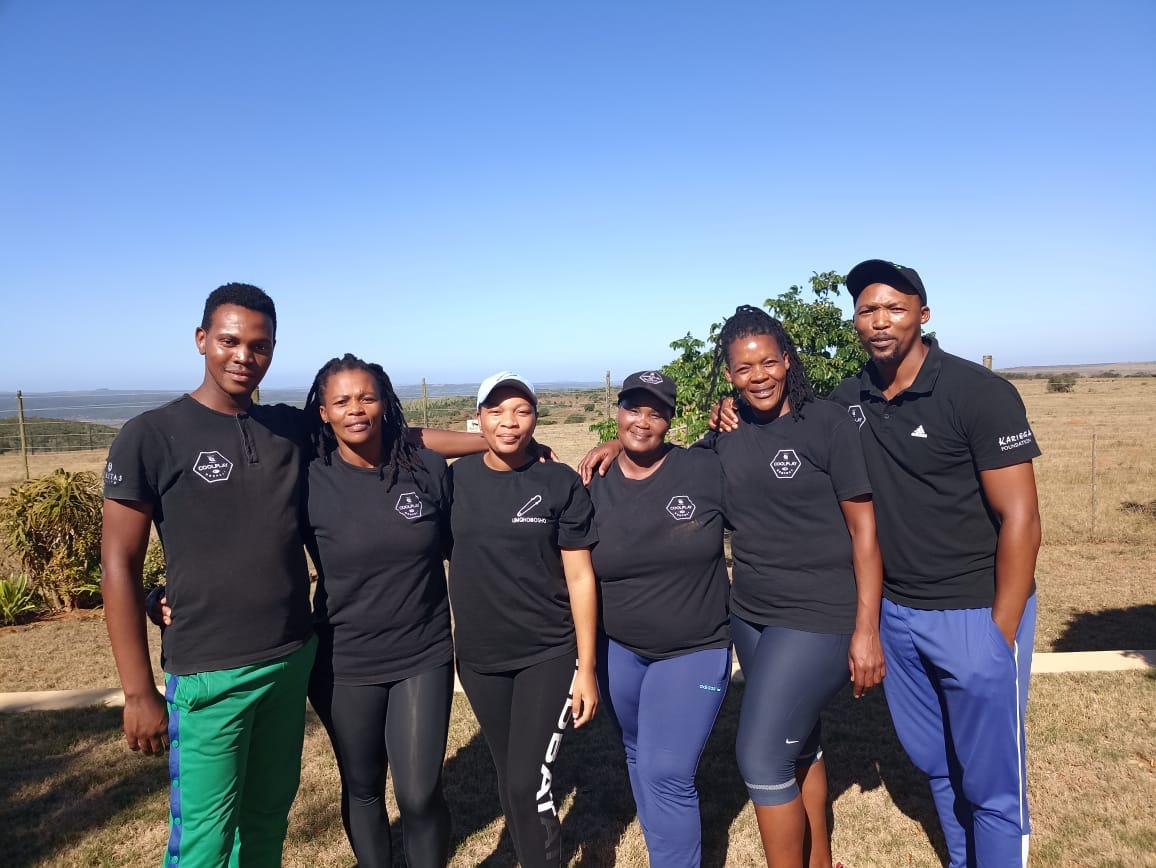 Social and Emotional Learning (SEL)
Social and Emotional Learning forms the foundation of our Youth Development Programme. The purpose of SEL is to develop a child's emotional literacy (EQ) and teach them the skills needed to manage the complexities, demands and pressures of everyday life by developing confidence, resilience and the ability to self-manage, make good choices and build healthy relationships. Research has shown that social-emotional learning contributes significantly to overall health and happiness as well as academic progress.
It is mandatory for all Kariega Foundation coaches to complete the COOL TO BE ME Social and Emotional Learning (SEL) training. This training is SACE accredited and critical in ensuring that our management and development of each learner in our programme is consistent with social and emotional learning principles and practices. The training is also essential for the personal development of the coach. 
The Kariega Foundation coaches support two community Primary Schools by teaching over 450 learners the cores SEL competencies of self-awareness, self-management, goal directed behaviour, social awareness, relationship skills and personal responsibility. Lessons are taught every morning during school time as part of the life-skills curriculum.
Sport
In the words of the great Nelson Mandela; "Sport has the power to change the world. It has the power to inspire. It has the power to unite people in a way that little else does. It speaks to youth in a language they understand."
The Kariega Foundation have 230 learners currently registered in our after schools sports programme. The learners participate in netball, soccer and sevens rugby. Practices occur three times a week and all teams compete in the Ndlambe league.
Through sport we believe children have an added opportunity to develop their social and emotional competencies. We have partnered with CoolPlay to train our coaches to incorporate critical SEL conversations that support developing people of worth as well as players.
The Kariega Foundation is working with the local schools and government to upgrade and maintain the local sports grounds in order to facilitate an inter-schools sports league for netball, soccer and rugby.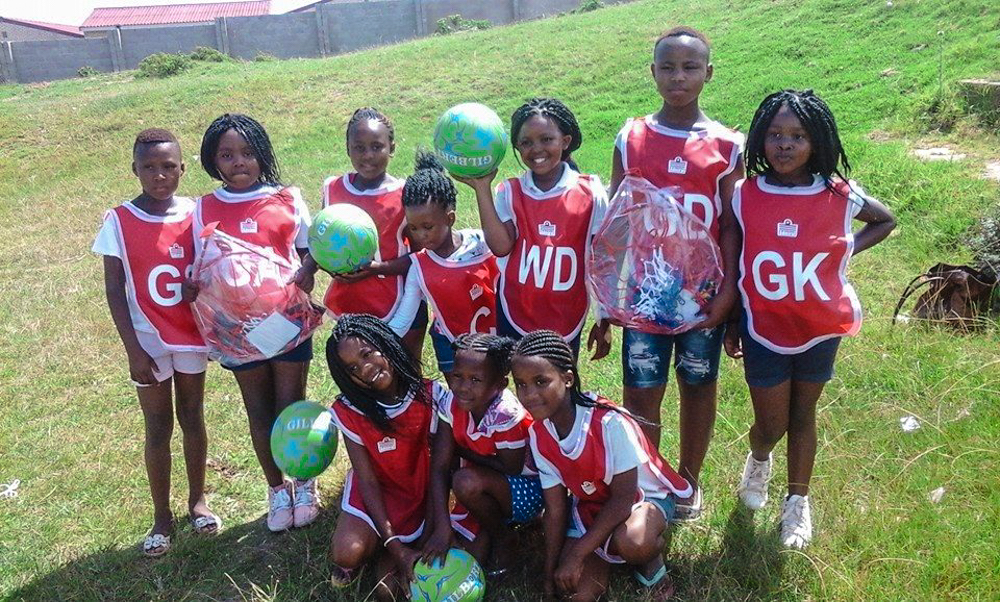 ---
Environmental Education
While sport creates a healthy body and SEL nurtures a resilient and positive mind-set and attitude, environmental education stimulates the mind and shares knowledge that directly impacts living conditions and inspires the will to conserve our precious environment.
The Kariega Foundation Environmental Education Programme is developed and implemented by our education and environmental specialist, Jumbo Williams, with the support of our Youth Development coaches and team. While the community has established goals of sustainable food production though gardening, litter management and domestic animal care, it is an added objective of the programme to provide every opportunity to reconnect learners with the beauty and wonder of nature and ignite within them the will to protect and preserve this natural heritage.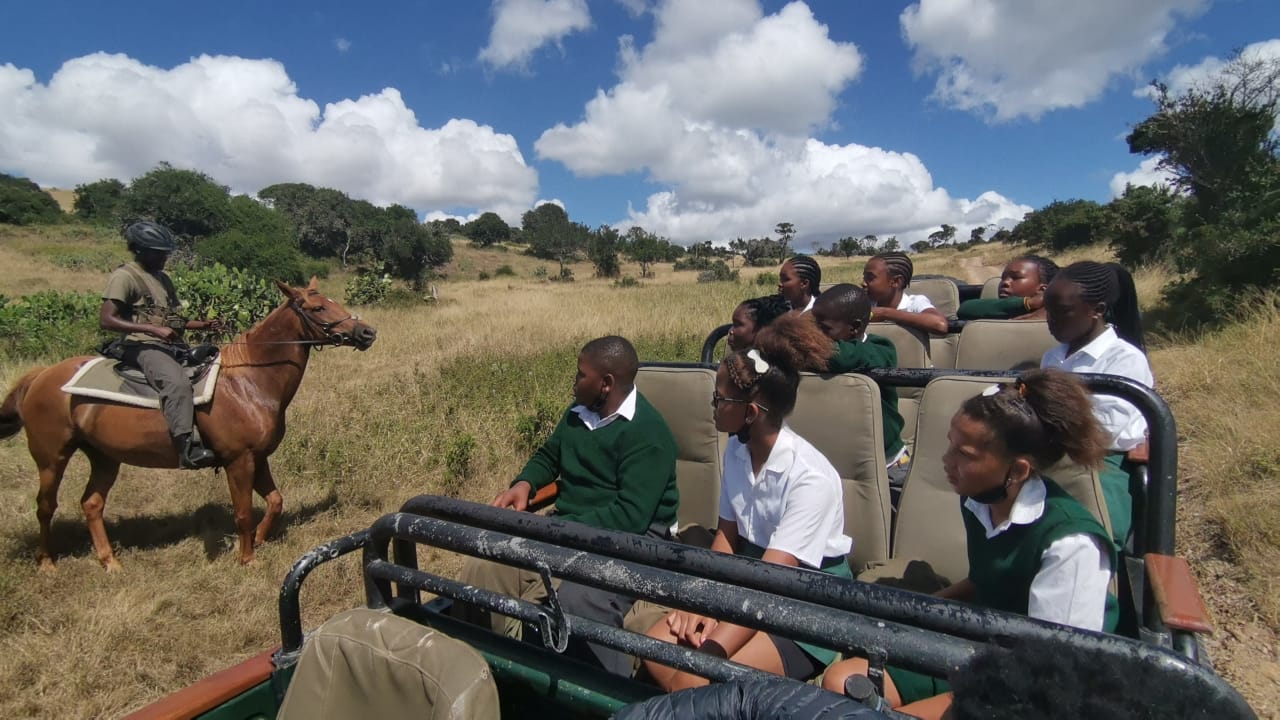 We have over 100 youth registered in our Environmental Education Club. Environmental Education lessons and activities take place twice a week on Tuesdays and Thursdays.
The focus of the programme has been on developing and implementing the SOIL programme (Sustainable, Organic and Innovative Living) and establishing the permaculture demonstration garden at the Kariega Conservation Centre (KCC) where members of the EE club enjoy experiential learning. They are then supported to implement what they have learned in their community.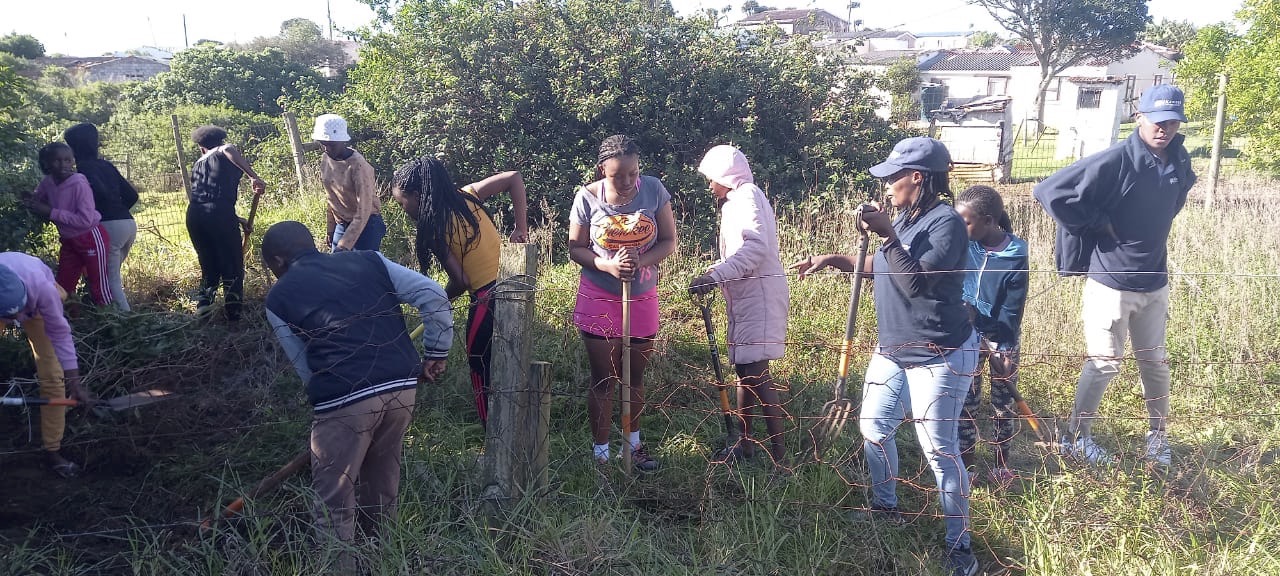 How can you Support this Project?
Pack for a Purpose and donate something from our sports wish list (project 2#).
Donate funds for seedlings, gardening equipment and garden infrastructures.
Donate R150 to fund one sports coaching session or one environmental education session.
Donate R850 to help one coach complete their Social and Emotional Learning training.
Donate R1000 to support the running costs of one day of our Youth Development Programme.
Pack for a Purpose
We have a full list of the requirements on the Pack for a Purpose website . These include food, stationery, clothing, first aid, kitchen, sport and office supplies. Every item donated by Kariega guests is hugely appreciated.
Pack for a Purpose is an international organization that assists us to communicate our list of needs. This organisation encourages travelers to have a big impact in the communities they visit. Simply use a small amount of space in your luggage to pack supplies needed by our conservation and community projects.