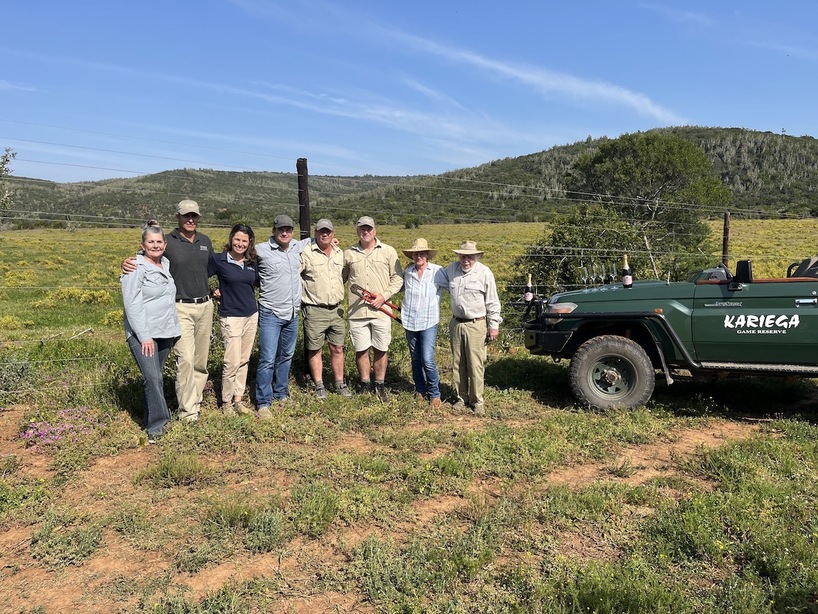 Kariega Game Reserve, in partnership with the Kariega Foundation, has recently completed the first phase of an ambitious and important habitat expansion project in the beautiful Bushmans River Valley, growing the footprint of our protected area to 11,500 hectares. 
Incorporating new habitat into a Big 5 wilderness is complex and costly and requires careful planning. Kariega Game Reserve's ecology and reserve management teams broke the exercise down into two phases, with each phase focusing on a list of criteria to be completed before dropping two major fence lines within Kariega Game Reserve to expand habitat for rhino, elephant and apex predators, like cheetah and a second pride of lion. All of these species are under threat as a result of lack of habitat and in some cases relentless poaching.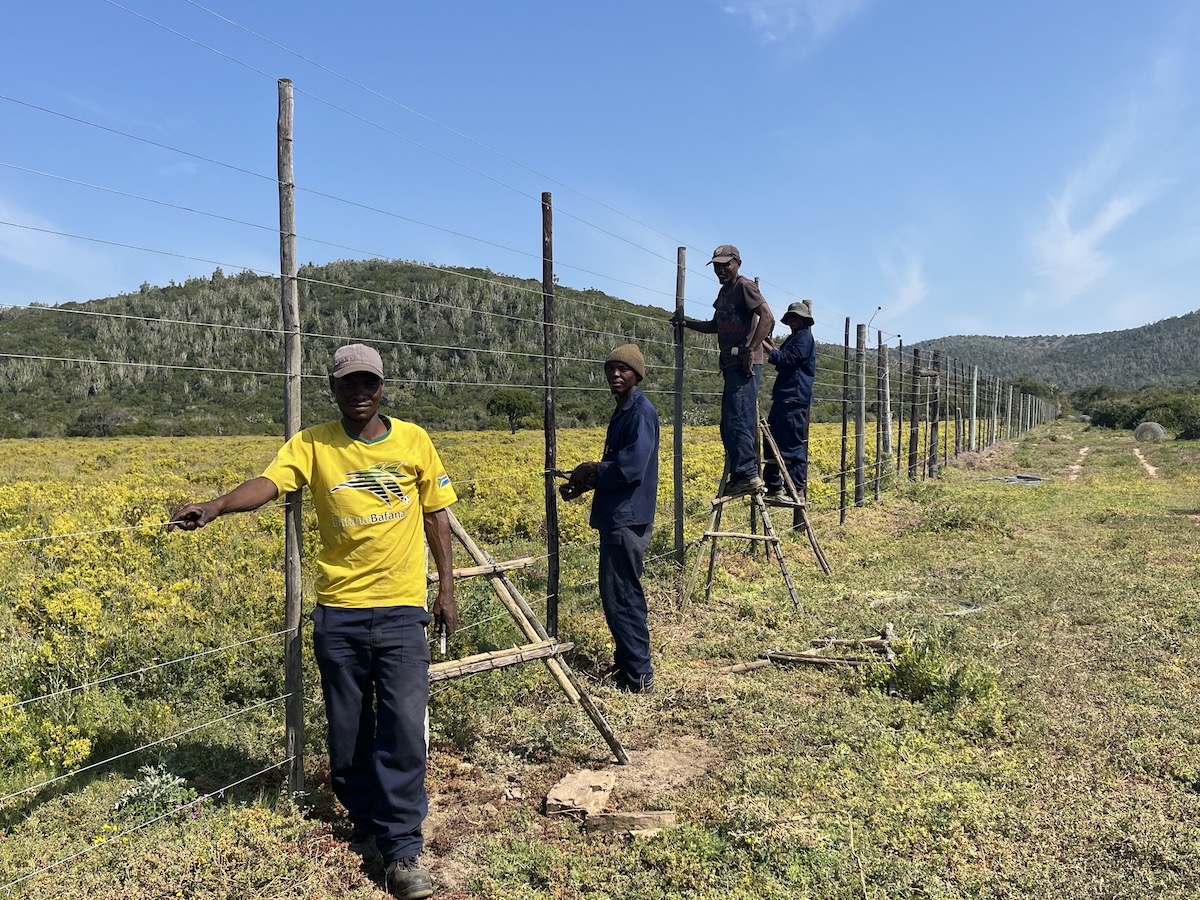 The farm land was originally purchased in 2022, by Mark and Fiona Ferguson, and donated into Kariega Game Reserve's protected area, but the completion of phase one of its incorporation was made possible by two key partners to the Kariega Foundation and their fundraising efforts: Phil and Trish Liggett's, Freedom To Roam Adventures (FTRA) 2022 and the Helping Rhinos , Room to Roam Event. 
We are very grateful to these two incredible organisations for their support of the Kariega Foundation and all individual donors and guests who supported them and made contributions to our habitat expansion efforts. Collectively, FTRA and Helping Rhinos raised and donated over R750 000 which went directly to erecting the new perimeter fence; removing the first internal fence, translocating a crash of rhino to the new area and upgrading APU infrastructure and capacity. 
Securing this farm land within a protected area has major conservation benefits including the protection of 18 kilometres of the Bushman's River tidal estuary, range expansion for numerous species, but most importantly the strategic location of this land creates the opportunity for the creation of a connected wildlife corridor within the Eastern Cape.
In the words of Lindy Sutherland, Director of the Kariega Foundation: "Habitat protection and expansion is perhaps the most important conservation objective of our time. The Eastern Cape of South Africa is one of the most biodiverse regions in the world and it is essential that we significantly increase the protected area footprint of this province and create the opportunity for connected conservation and wildlife corridors to support growing populations of wild animals and the socio-economic well being of local people."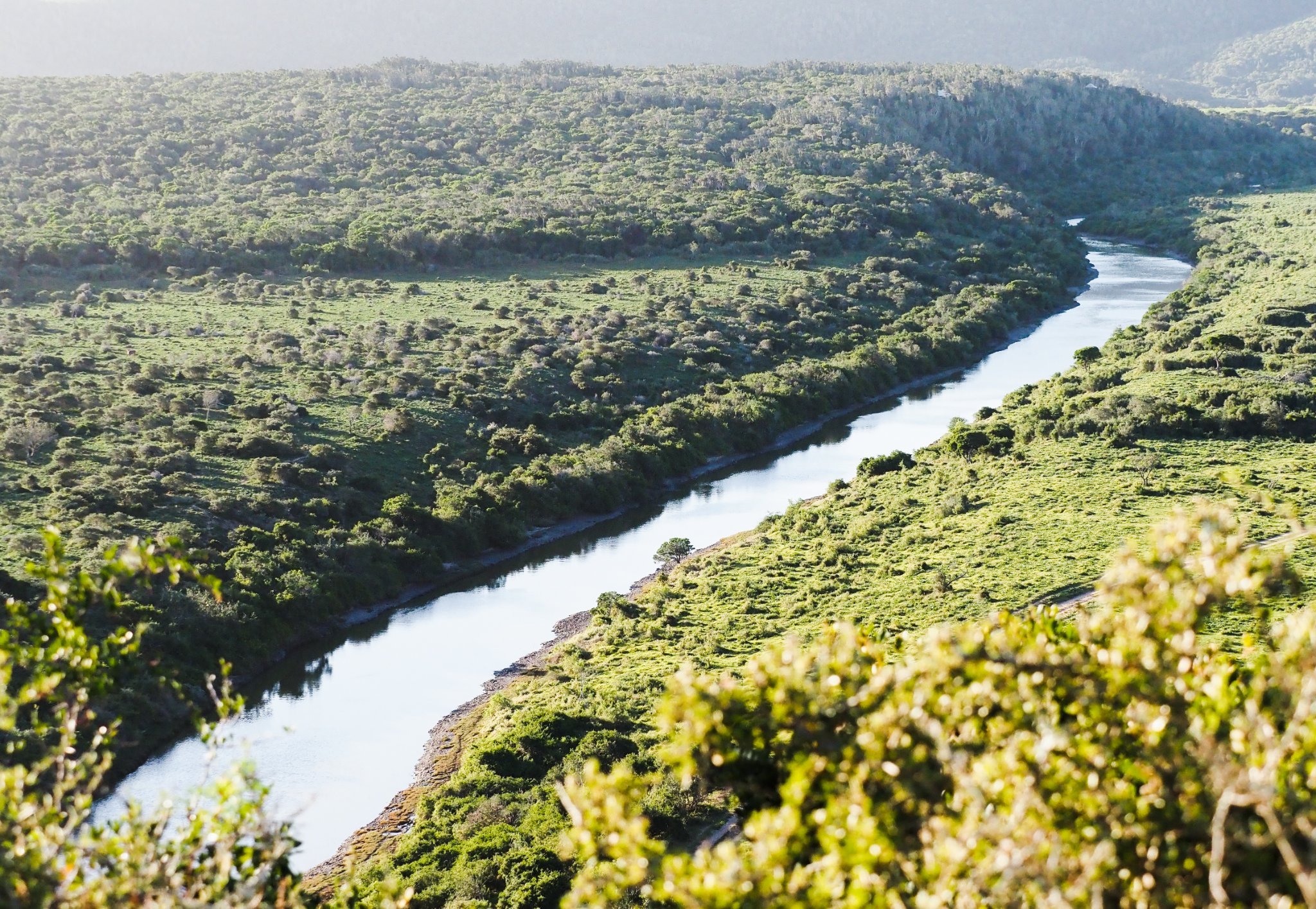 Freedom To Roam Adventures 
The Kariega Foundation has repeatedly referred to conservation as a team sport and highlighted the importance of collaboration between philanthropic families and individuals as well as conservation organisations in order to achieve success stories like this one. 
Freedom to Roam Adventures (FTRA) is a wonderful example of this collaboration in action.
FTRA was founded by Trish Liggett as a platform for her and Phil (world famous journalist and Voice of Cycling) to share their love of nature and play an active role in its protection and preservation. Phil and Trish have spent 30-years living in the wilds of Africa and have experienced first-hand the desperate need to save and expand wild spaces and the animals that live in them.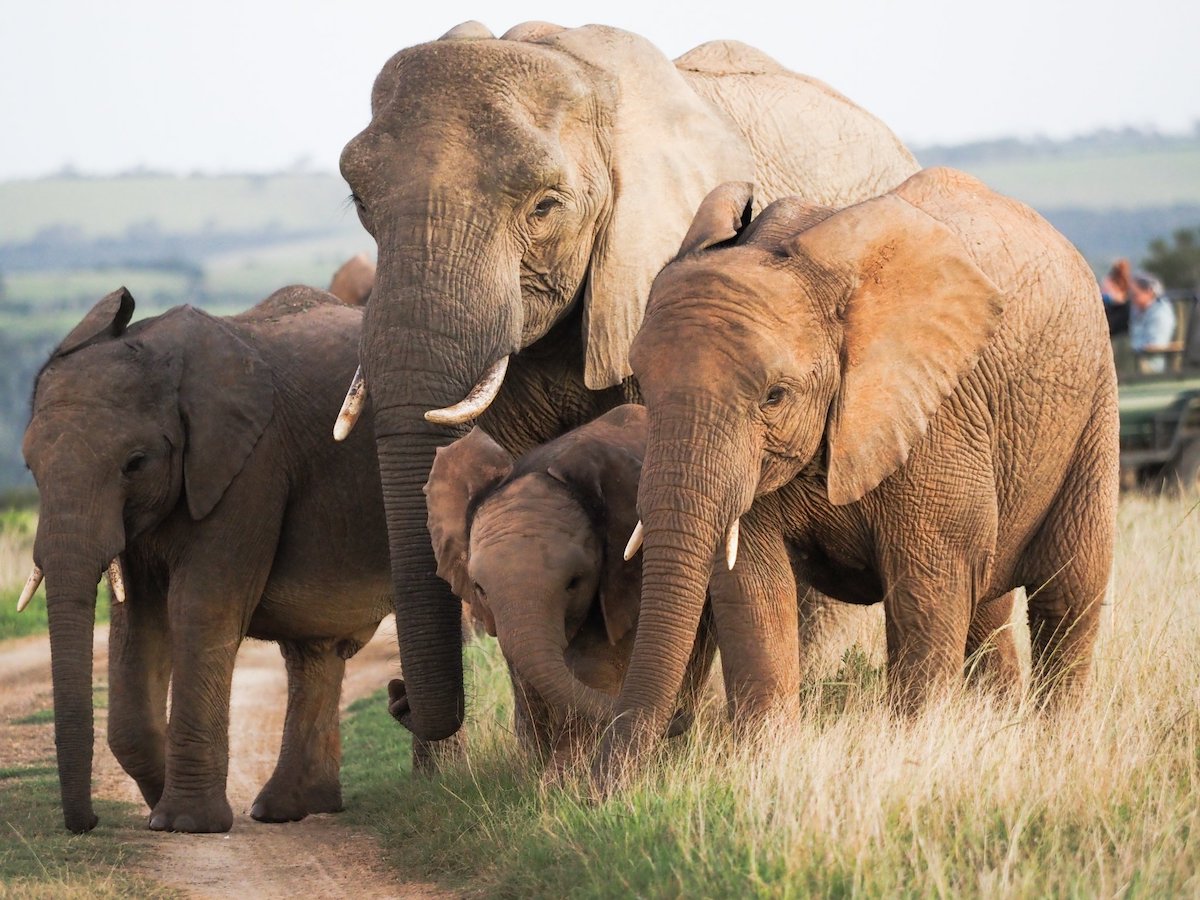 The primary goal of FTRA is to give in order to get. The FTRA team worked with Kariega Game Reserve to curate a bespoke experience for 16 guests to enjoy 6 nights at the reserve, spread across the beautiful Ukhozi Lodge, River Lodge and Settlers Drift Lodge; enjoying beautiful environments, outstanding cycling, game viewing, river cruisers and walking safari's on the reserve as well as information evenings with conservation experts and fun afternoons playing sport with the kids in the Kariega Foundation Youth Development programme.
Kariega is not a cycling destination and has reserved the opportunity to cycle on the reserve to FTRA alone. Built into the cost of the experience is a healthy donation to the Kariega Foundation in support of select projects.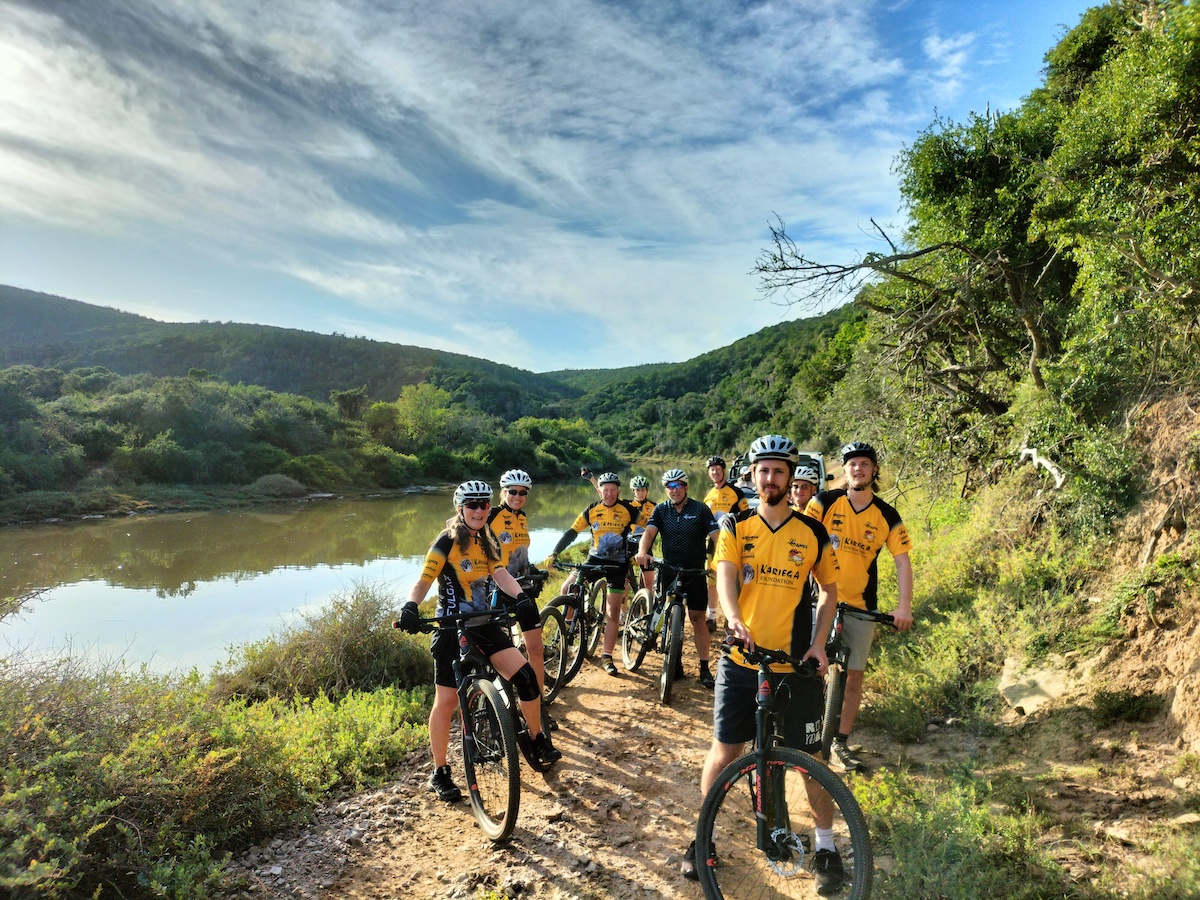 After many delays created by Covid19, the inaugural FTRA took place in May 2022 and raised over R500 000 that contributed significantly to achieving the primary objectives of phase 1 of the habitat expansion project: erecting the new perimeter fence line, dropping the first internal fence line and upgrading APU infrastructure and capacity.
Thank you Phil, Trish, Mike, Jacinta, Scott, Rolf and Rhonda, Sarah, Katherine, Heidi and your boys, John and Mary and Ralph and Cari. You are written into the history of Kariega Game Reserve and conservation in the Eastern Cape forever. More than that you have become friends for life. Thank you for all the wonderful memories and your significant contribution.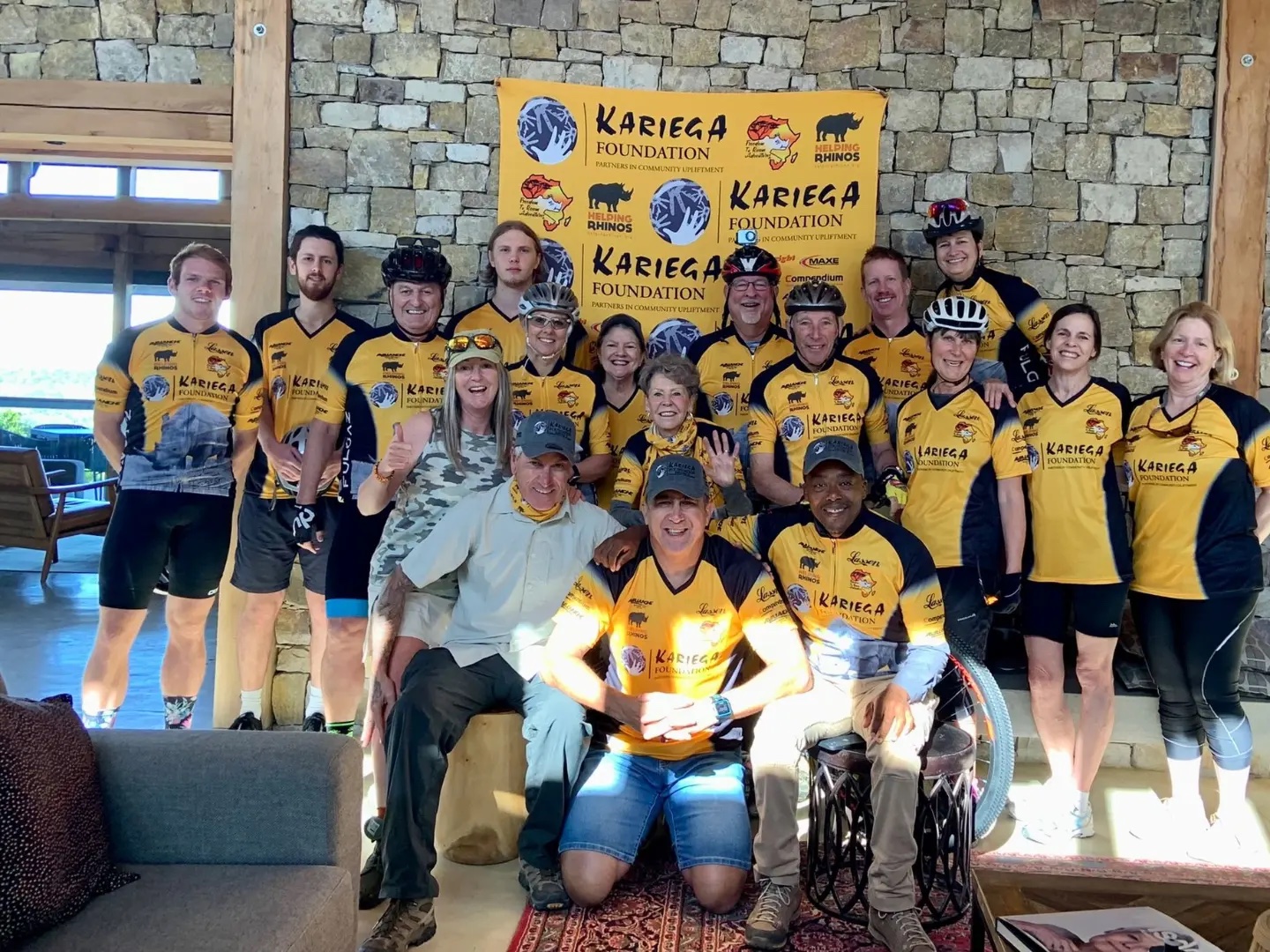 FTRA 2023 is already sold out! Please email trish@ftra.com if you are interested in joining FTRA 2024. If you are a nature and cycling enthusiast this is a definite bucket list item!
Read Kariega Field Guide, Nic Mortley's first hand account of FTRA 2022.
Helping Rhinos Creates Room To Roam
Simon Jones, founder of Helping Rhinos, has been a long time friend and partner of the Kariega Foundation. Simon's life changed dramatically after joining the Kariega Volunteer Programme in 2012 at the same time as the tragic triple poaching at Kariega Game Reserve, which the world famous Thandi survived. Thandi has gone on to gift us with four calves and her growing legacy includes a grand calf. Inspired to use his corporate experience to make a tangible difference in the conservation of rhino, Simon left his corporate job and founded Helping Rhinos, a UK charity that now supports rhino conservation efforts globally.
One of the consequences of the Kariega habitat expansion project was the creation of a new home for Thandi's second calf, Colin, named after Colin Rushmere the much loved founder of Kariega Game Reserve who passed away on 20 January 2017, just days before Rhino Colin was born.
The Room To Roam event hosted by Helping Rhinos in May 2022 told the story of A New Home for Colin and raised over R350 000 that contributed to the completion of phase one of the habitat expansion project; the fencing costs and the translocation of Colin and his crash to their new home.
If you missed the event but would still like to support our joint rhino conservation efforts with Helping Rhinos, you can visit the Helping Rhinos adoption centre and adopt Thandi and her family. All proceeds support rhino conservation at Kariega and globally. Thandi's adopters receive regular updates, photos and videos of Thandi and her crash.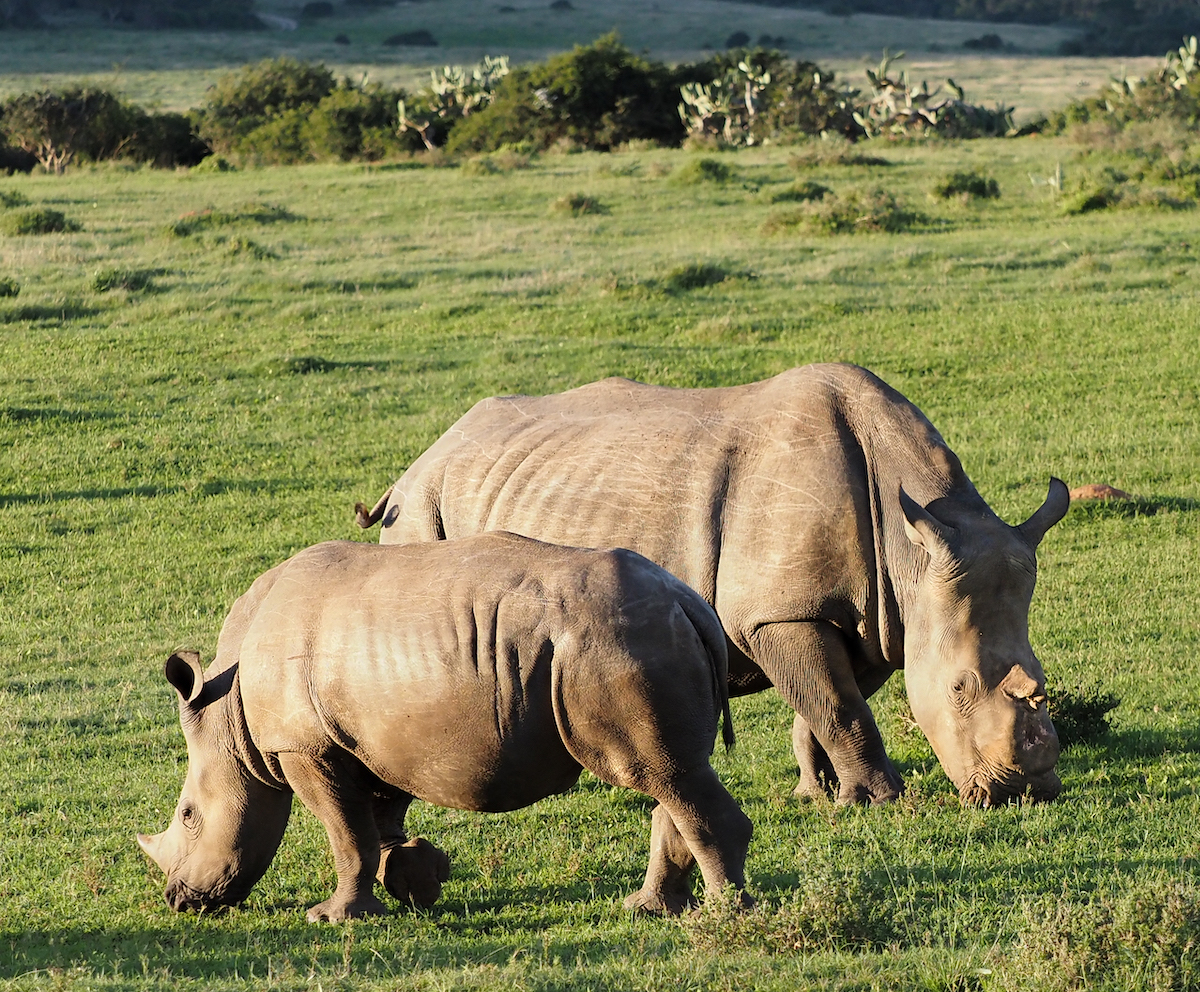 Big Dreams Do Come True - Thank you
Kariega Game Reserve and the Kariega Foundation are so grateful to Phil and Trish Liggett and the wonderful guests who joined FTRA 2022; and Simon Jones, the Helping Rhinos team and all donors who supported Room To Roam. Together we have made a BIG dream come true. The are many more dreams ahead and it so exciting to know we will manifest them with these great partnerships. Thank you.
Photo credits to the amazingly talented Trish Liggett.