Kariega | Freedom To Roam Adventures 2023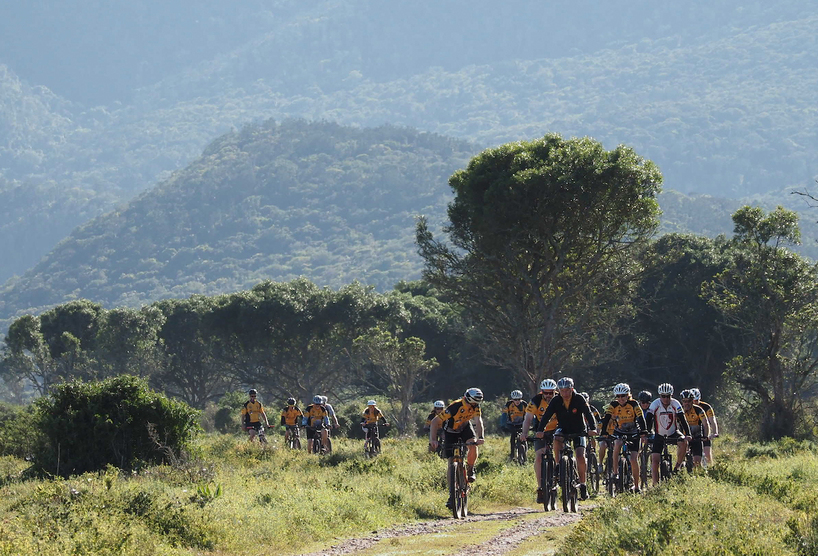 Once a year the Kariega Foundation teams up with Phil Liggett, globally renowned as the voice of cycling; and his inspirational wife Trish Liggett, the founder of Freedom To Roam Adventures (FTRA), for a bespoke fundraising event that allows sixteen lucky guests to experience Kariega Game Reserve on mountain bikes - an activity that is not offered on the reserve at any other time.
Freedom To Roam adventures at Kariega Game Reserve has become an action packed week that artfully combines Phil and Trish's passion for conservation and cycling. The itinerary, which includes a number of mountain bike rides in different parts of the reserve (and bush walks for those who prefer not to cycle) as well as informative presentations by ecologists, wildlife veterinarians and community engagement specialists, serves to intimately connect guests and donors to the wild spaces, animals and people they are positively impacting as well as provide rich context and perspective on the growing conservation landscape in the Eastern Cape.
Funds raised through these events to date have been significant and have contributed to habitat expansion projects; black rhino range expansion and breeding programmes; community youth development programmes as well as resource and skills development for anti-Poaching-Units. The contribution to conservation has expanded beyond the Kariega Foundation into the Eastern Cape at large.
Each Freedom To Roam guest becomes a friend and conservation allies, whose contribution is written into our story forever.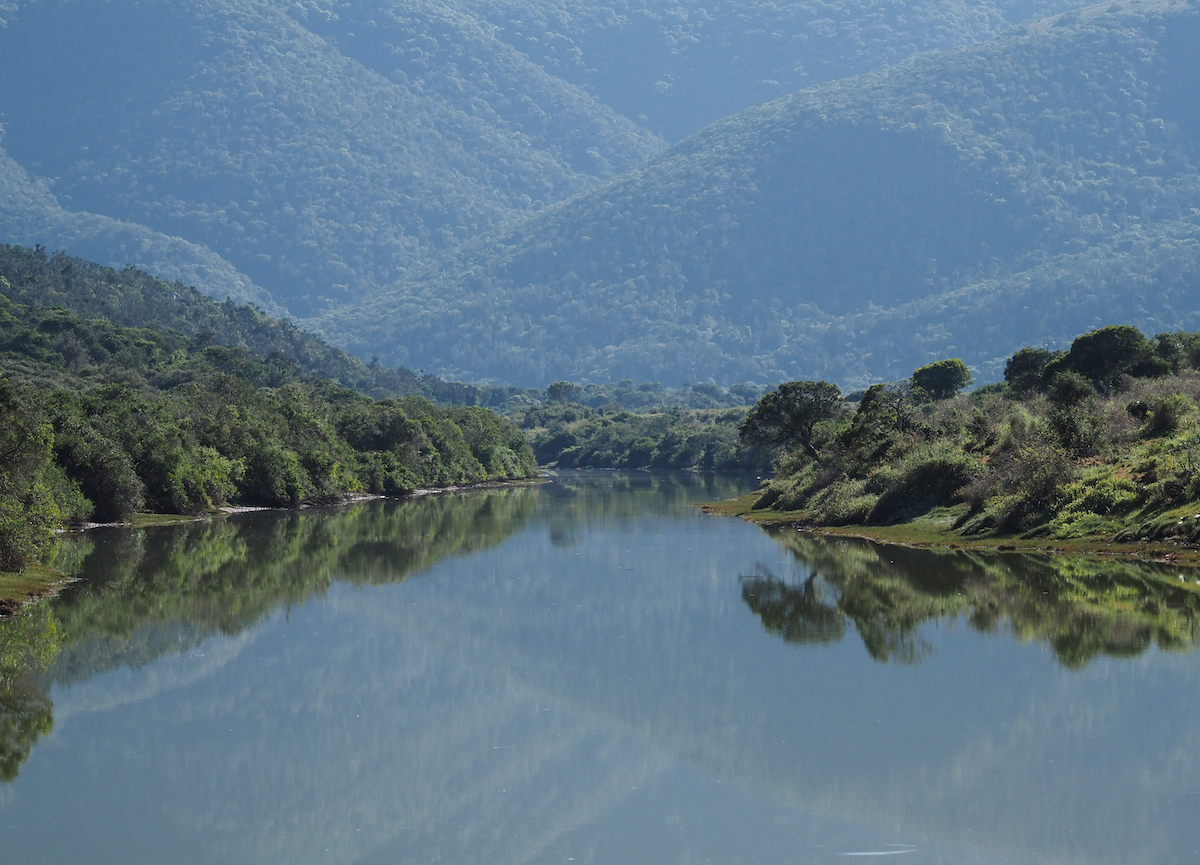 The Motivation Behind FTRA
Phil and Trish expressed the motivation behind FTRA by saying:
"Throughout our 50 years of marriage we have enjoyed the natural world with walking and cycling as our primary modes of transport! The decline we have witnessed over these years is truly heart-breaking. We feel an over-whelming need to do something. Freedom to Roam Adventures is an expression of this passion and our dedication to keeping Africa's wildlife protected and roaming freely in their natural habitat.
We thought that our first ever Freedom To Roam Adventure at Kariega Game Reserve in early May 2022 was simply spectacular. Our guests loved every minute of it! We had such a great time cycling and walking through a beautiful African landscape, learning about important conservation and ecology work, and gaining a deeper understanding of why we do what we do.
Why are we so passionate about this event? 
Through FTRA, our guests engage first-hand in the experiences that ignited our love of the wild. Our hope is that, through facilitating this intimate connection with nature, a similar love and passion is sparked within each of them. It takes only a couple of days of being immersed in a wilderness for personal awareness to increase. Through listening and learning from veterinarian experts, ecologists and other eminent guests in an easy and relaxed atmosphere, awareness becomes knowledge which is the source of the change our planet so desperately needs."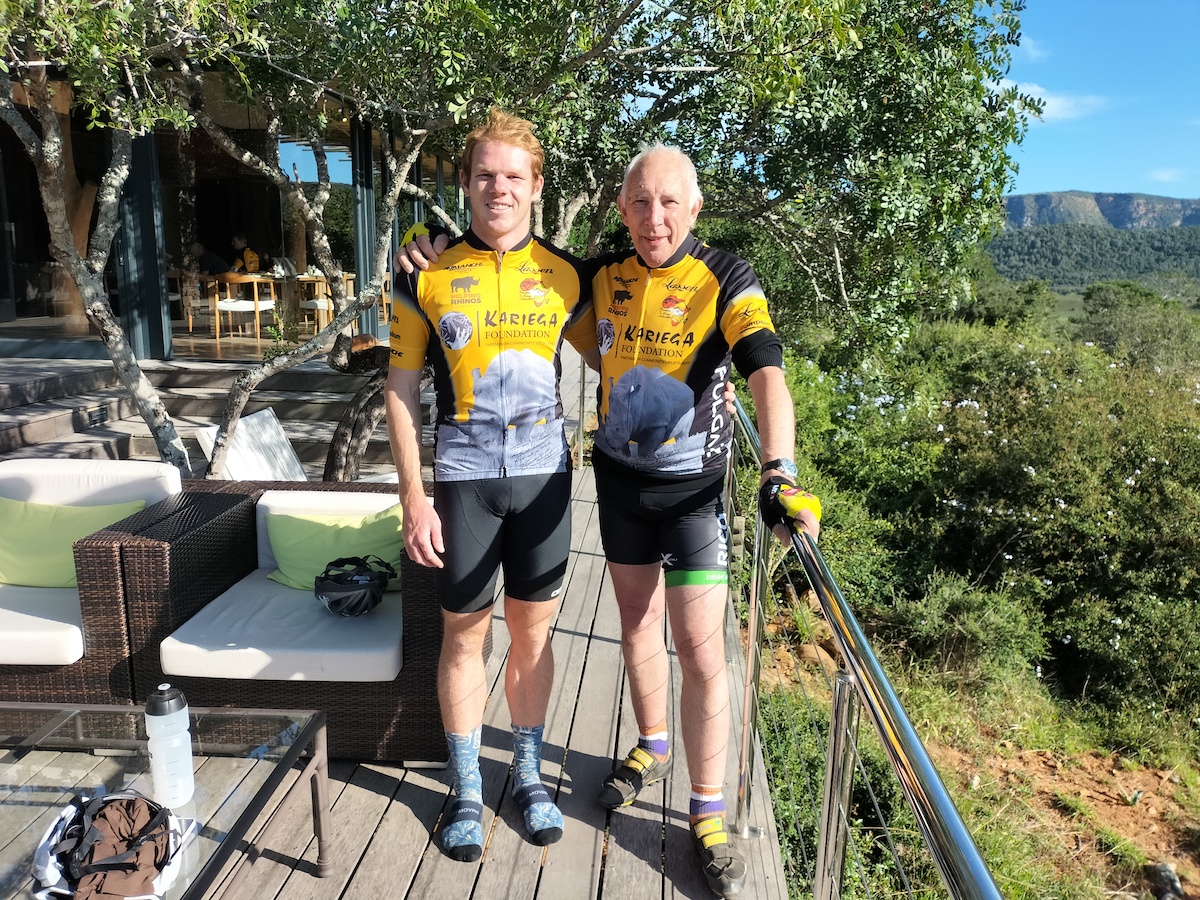 Contribution In Action
One of the most rewarding aspects of Freedom To Roam Adventures at Kariega Game Reserve is that it allows guests to enjoy the landscape they are helping to protect and preserve. Guests literally experience their contribution in action.
FTRA 2022 raised a substantial amount of money for the Kariega Foundation, that contributed to incorporating critically important habitat in the Bushmans River Valley into the reserves protected area, offering additional habitat for many species including elephant, white and black rhino, and cheetah. Funds raised through FTRA 2022 helped finance the installation of new fence lines; the removal of internal fence lines; the translocation of rhino to the new land and the training of additional APU cadettes.
As a result of the completion of this habitat expansion project, Kariega Game Reserve were able to introduce a coalition of cheetah in April 2023 – achieving a long-term conservation goal to reintroduce this species under threat, mainly because of habitat loss and fragmentation.
We were delighted that four guests from FTRA 2022 returned in 2023 and could experience the results of their efforts, through numerous game drives and a beautiful cycle route across the newly incorporated habitat teeming with wild animals … and cheetah!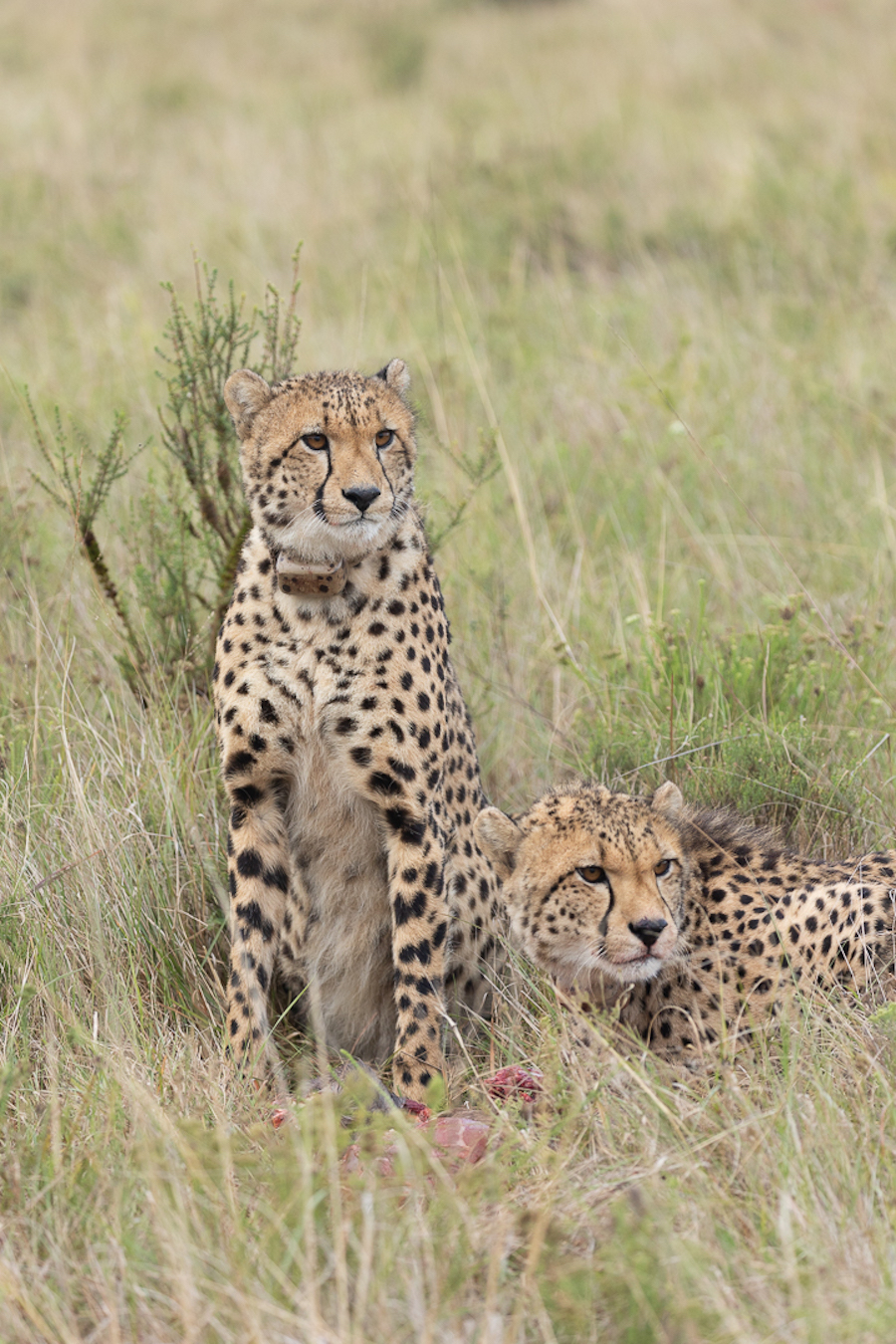 FTRA 2023 Through The Lens of Trish Liggett
Please read this account of FTRA 2023, through the eyes and lens of Trish Liggett to fully understand depth of the Freedom To Roam Experience and its impact on conservation efforts at Kariega and the Eastern Cape at large.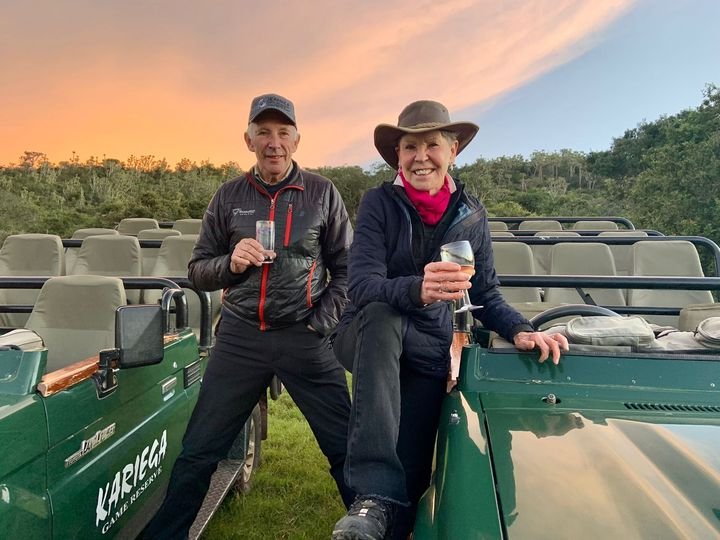 Trish writes:
After the success of FTRA 2022 we went into FTRA 2023 with managed expectations, certainly not believing we could ever top what had already been experienced!
With our full complement of 16 guests, our second FTRA event at Kariega, in May 2023, proved to be even more spectacular and successful than the first.
We were simply astounded at the response we got from our amazing guests. Four had returned from 2022, and had some idea of what to expect, but all our new guests were simply over-whelmed with what transpired.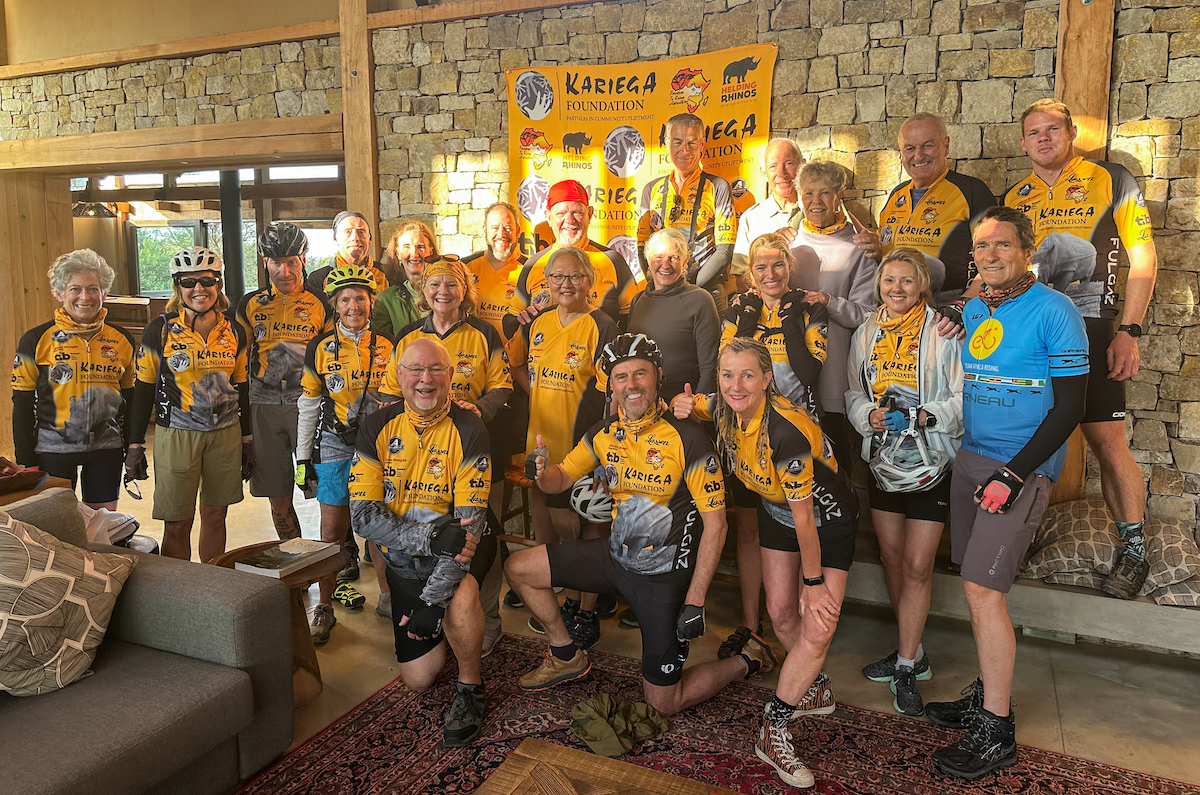 Brilliant weather, great rides and experiences for riders and non-riders alike; bush walks, birding on boats; relaxing and dining in beautiful lodges and meeting so many interesting conservationists and community specialist all within the breath-takingly beautiful Kariega wilderness made FTRA 2023 a trip of a lifetime.
From the moment we gathered at Port Elizabeth Airport in the Eastern Cape and boarded the transport that brought us to Kariega, it was blatantly obvious we would gel perfectly, and we did!
The group was incredibly well looked after and supported by the FTRA team: Jacinta our liaison officer, Scotty, our brilliant mechanic along with Mike who not only owns the 16 Avalanche Mountain Bikes that are used by guests, and is a competent mechanic, but also owns Lassen Sportswear that manufactures the bespoke tour kit including a cycling jersey, t-shirt, buff, arm warmers and cap. Thank you to our wonderful team for their significant efforts.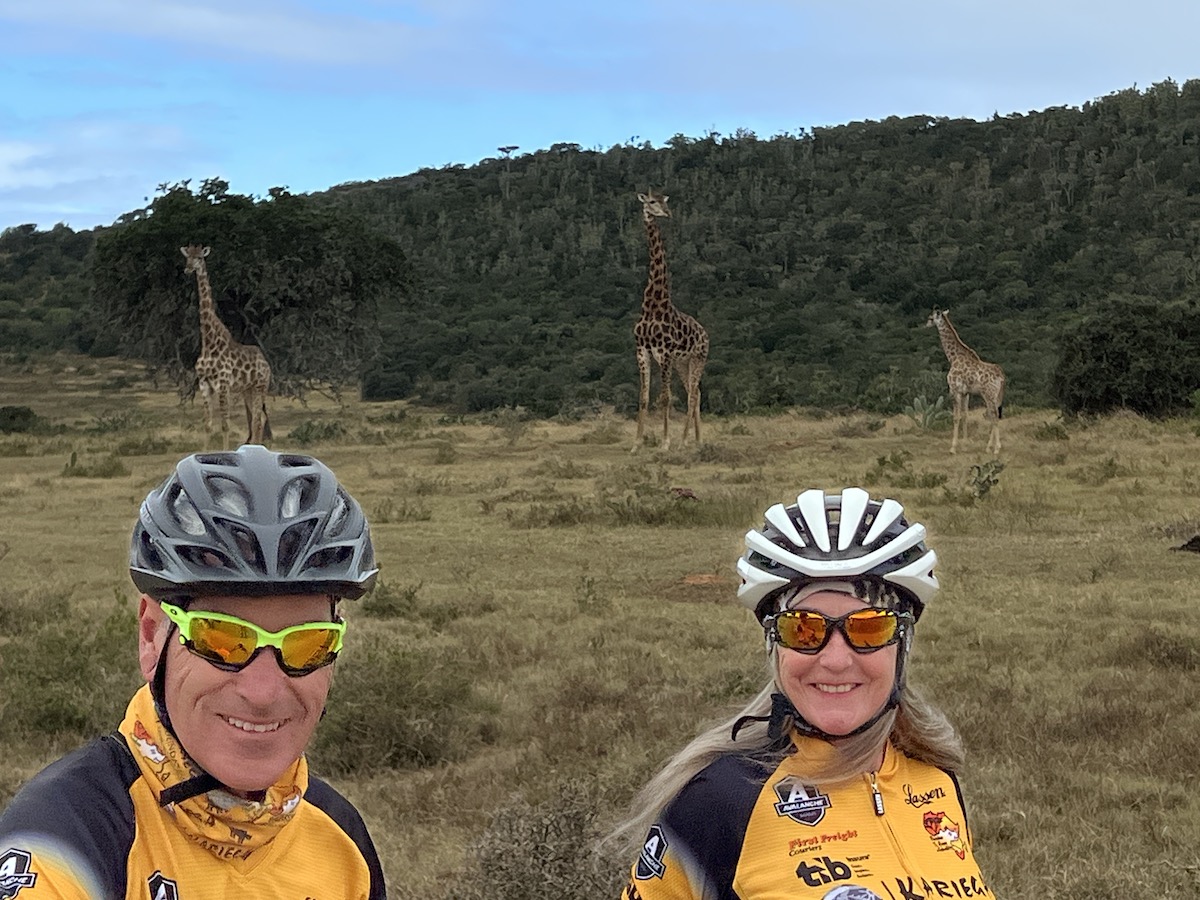 A heartfelt thank you must be extended to all our sponsors, particularly to First Freight Couriers for sponsoring the transport vehicle and trailer as well as the Bike assembly.
On day one, bike fitting took place and guests were guided through the basic skills required for off road cycling in Big 5 territory. Careful attention was given to each rider to ensure they were happy and confident.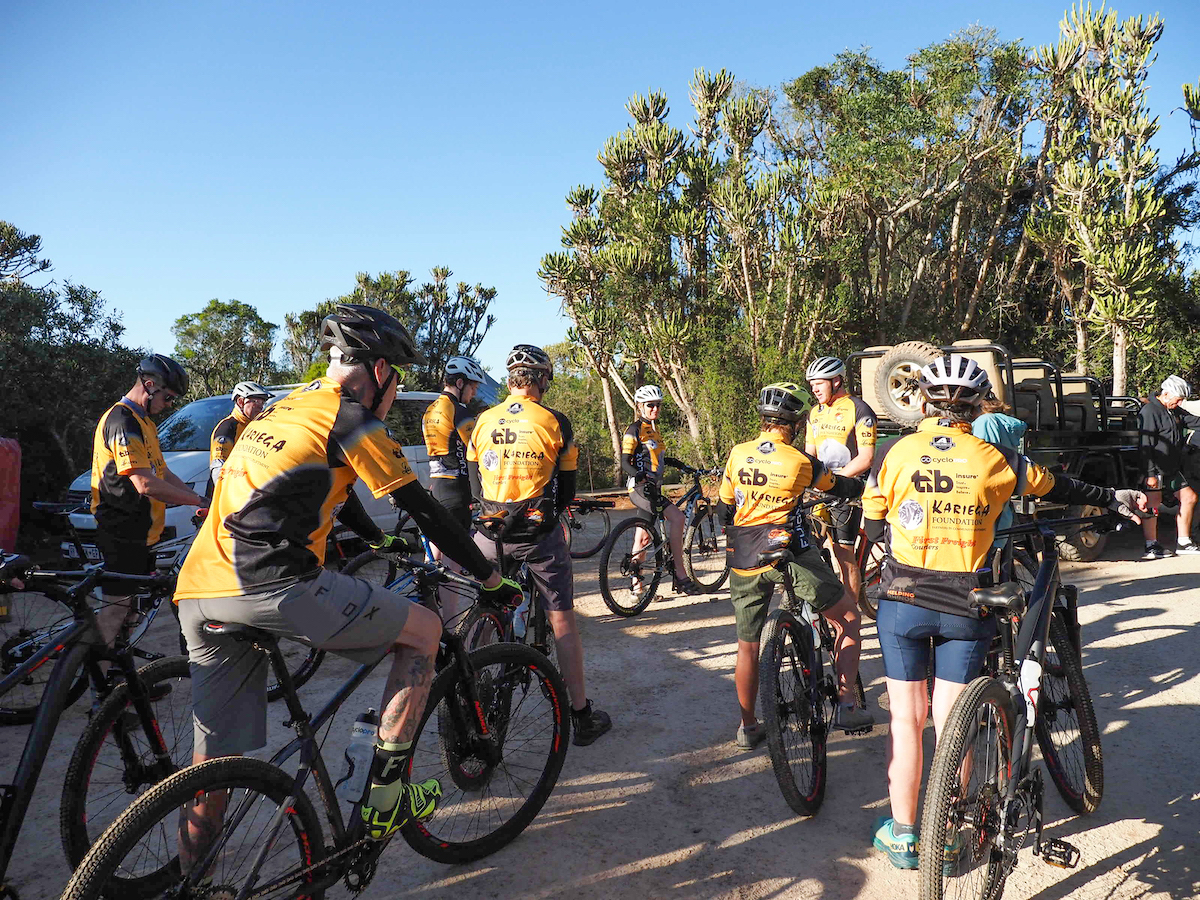 Three safari vehicles supported the riders: a lead vehicle, follow-up vehicle and a vehicle for non-riders to join in the fun. Non riders were given the option of stopping for a safari walk, before joining the riders again.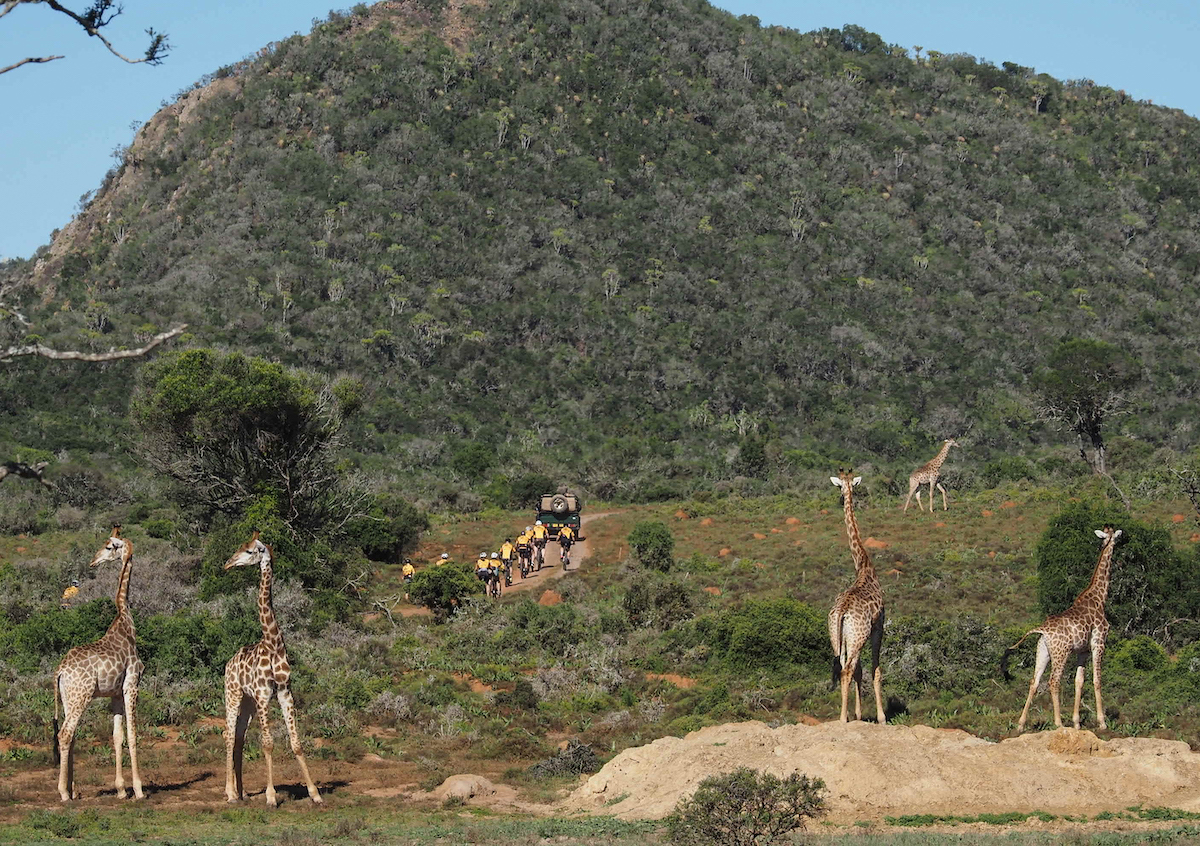 Everyone was catered for to the very best of our ability.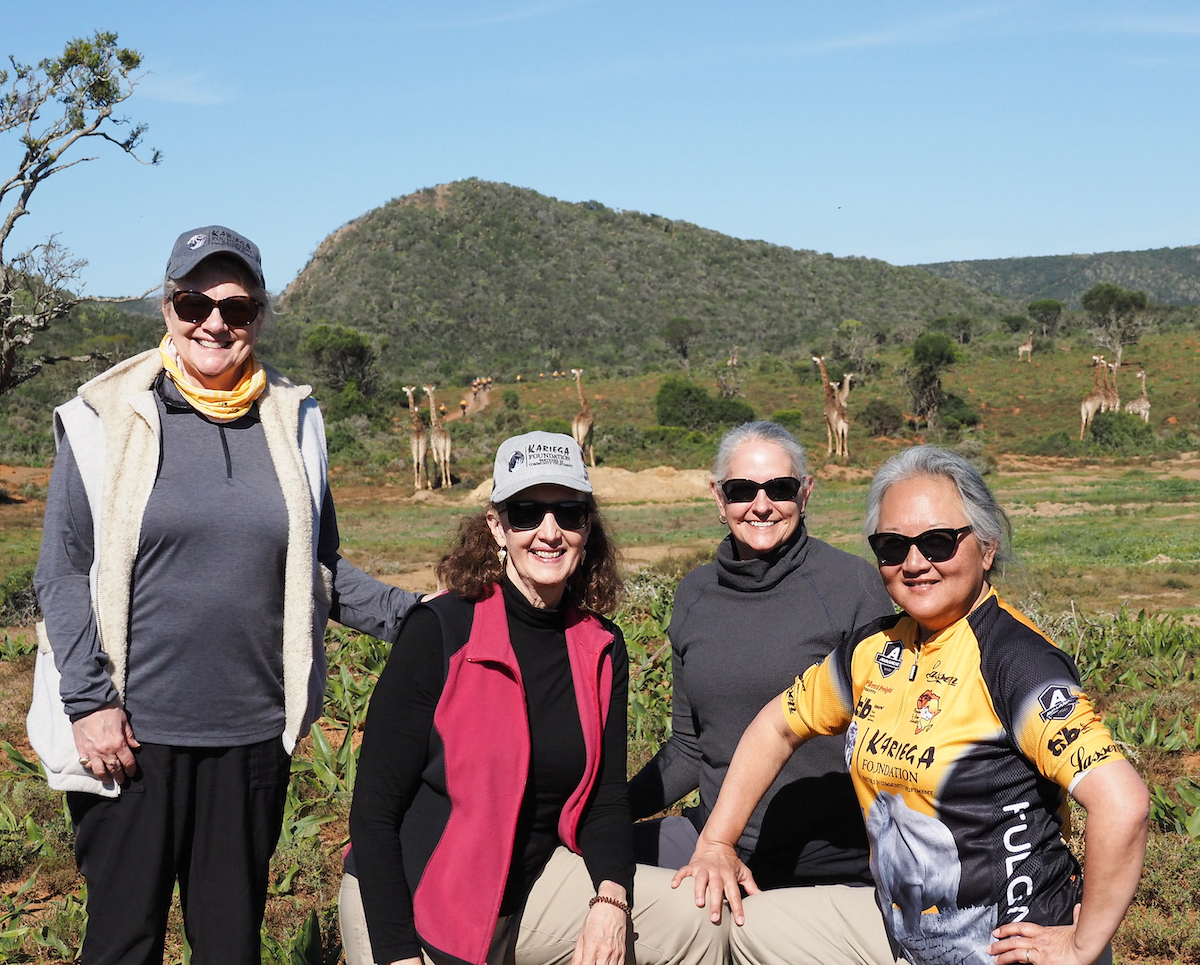 Over six days our guest were hosted in three, beautiful 5-star lodges: Ukhozi Lodge, River Lodge and Settlers Drift. Each lodge offers something unique and facilitates the opportunity to fully explore the various terrains and wildlife across the 11, 500-hectare reserve.
By the end of the six days, the profound need to safeguard precious wild places and all that lives within is fully appreciated by the group, giving purpose and context to the tax deductable donation that is included in the price of the event.
Funds raised from FTRA 2023 will be used to help complete the habitat expansion project and Black Rhino Range Expansion Programme; sponsor two APU Cadettes from local communities through their K9 Dog Handling Certification and train an additional 10 Youth Development Practitioners in Social Emotional Learning and permaculture so that the Kariega Foundation Youth Development Programme can be extended to a further four communities within the Eastern Cape.
Every FTRA guest becomes part of the Kariega Foundations legacy of rejuvenation for our planet, people and wildlife.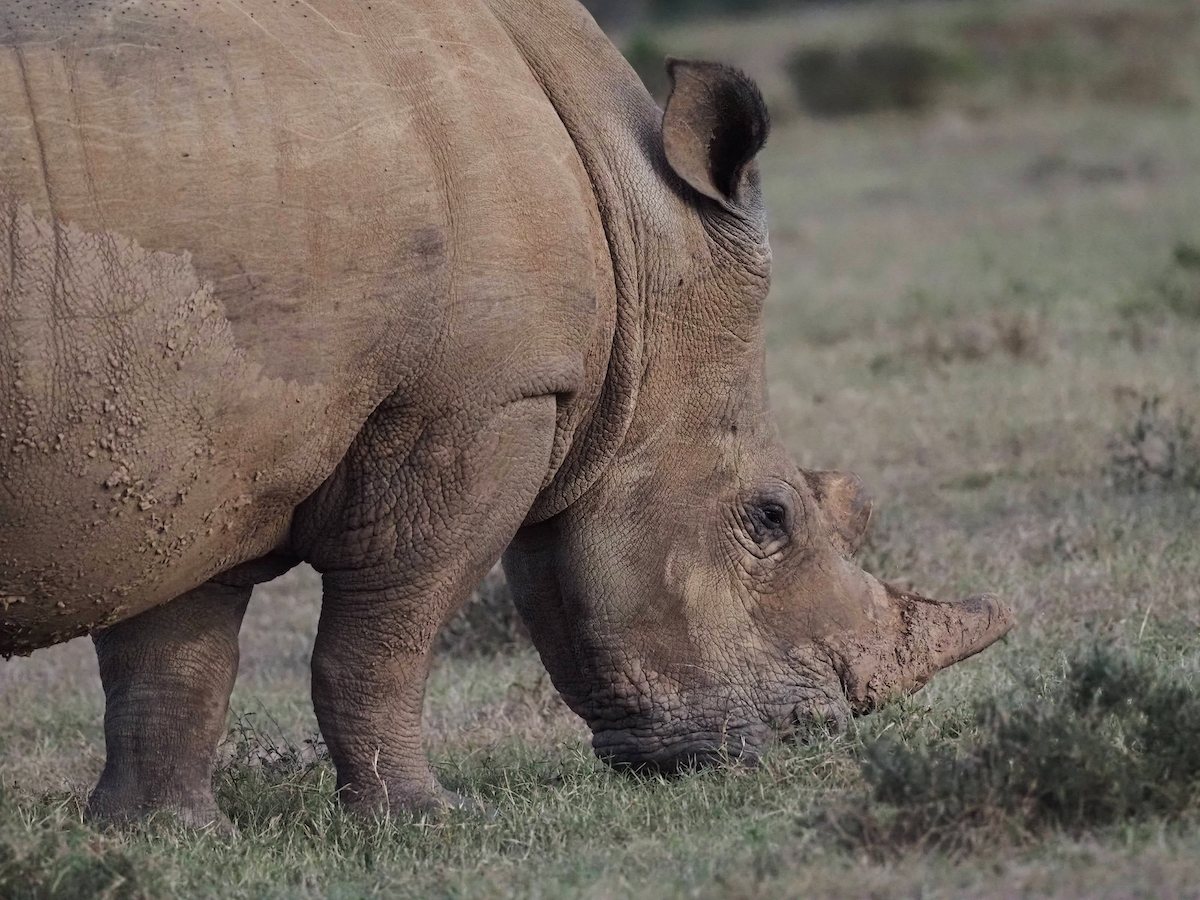 Join Our FTRA Community
Freedom to Roam at Kariega Game Reserve has become a true highlight for everyone involved and FTRA 2024 is already sold out!
If this is an experience that speaks to you and you would like to become part of our FTRA community by joining a future event, please email foundation@kariega.co.za or trish.ftra@gmail.com to secure a spot.
The FTRA team and the Kariega family are so excited to have you along for the ride!