Freedom To Roam Adventures
Freedom To Roam Adventures is an annual event at Kariega Game Reserve hosted by Trish and Phil Liggett to share their love of nature and play an active role in its protection and preservation. 
The FTRA team work with Kariega Game Reserve and the Kariega Foundation to curate a bespoke experience for 16 guests to enjoy 6 nights at the reserve, spread across the beautiful Ukhozi Lodge, River Lodge and Settlers Drift Lodge; enjoying beautiful environments, outstanding cycling, game viewing, river cruisers and walking safari's on the reserve as well as information evenings with conservation and community development experts to give purpose and context to how the donation (that is built into the cost of the event) will benefit conservation efforts in and around the reserve. Kariega Game Reserve does not offer cycling as a safari activity - the privilege is reserved for Freedom To Roam Adventures exclusively.
"Throughout our 50 years of marriage we have enjoyed the natural world with walking and cycling as our primary modes of transport! The decline we have witnessed over these years is truly heart-breaking. We feel an over-whelming need to do something.

Freedom to Roam Adventures (NGO) is an expression of this passion and our dedication to keeping Africa's wildlife protected and roaming freely in their natural habitat." Phil and Trish Liggett.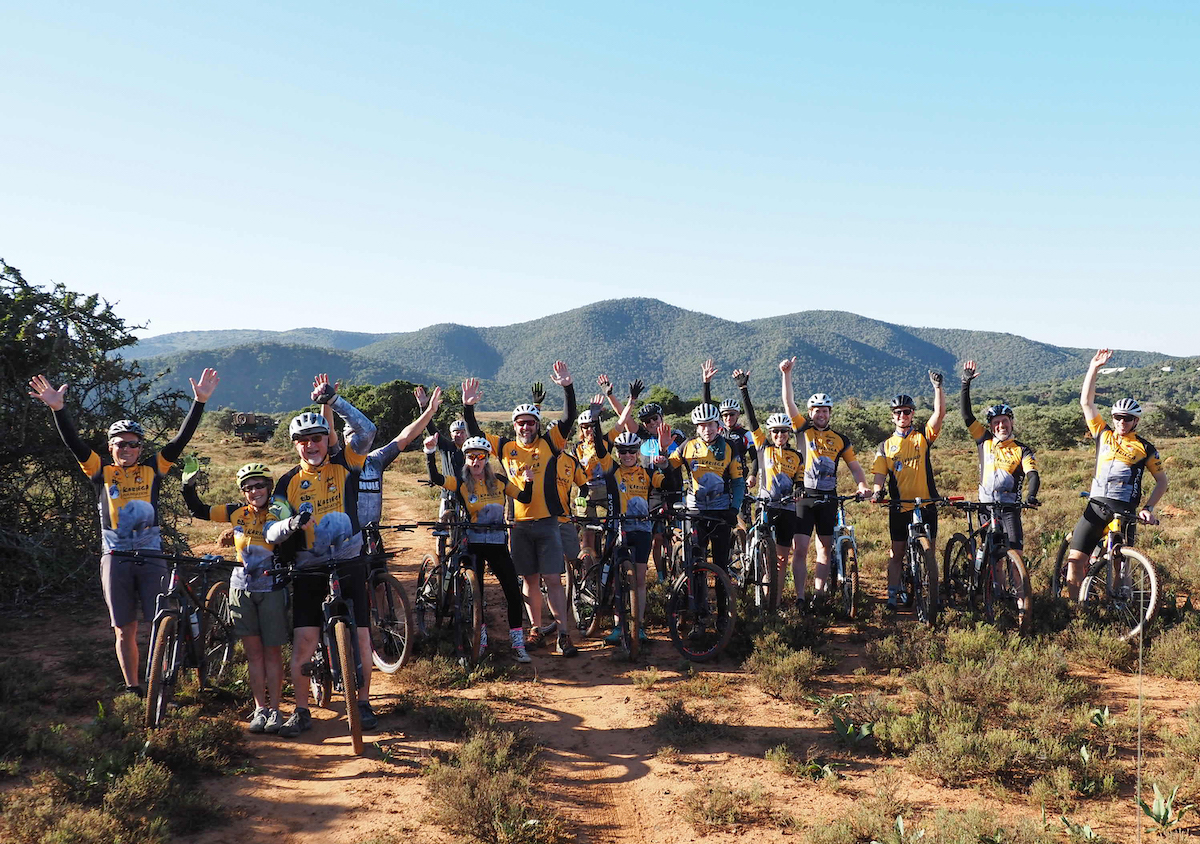 ---
Bespoke Itinerary Experiences
In addition to safari drives with incredible game viewing,  these are a few of the unique experiences our Freedom To Roam Adventure guests enjoy:
A warm welcome and short talk on the history of Kariega Game Reserve by Lindy Sutherland, Director of the Kariega Foundation and family owner of Kariega Game Reserve.
A viewing of the Phil Liggett documentary: The Voice of Cycling.
Being hosted by Phil and Trish Liggett. (Trish offers excellent wildlife photography tips for those who wish to up-skill.)
Mountain biking through the reserve with three support vehicles: one in front, one at the back and a third for guests who do not want to cycle. Non cycling guests have the option of guided bush walks. (There are a minimum of four cycles in six days)
A presentation by reserve ecologist, Chris Reynecke, on the complexity of wildlife and reserve management.
A K9 demonstration by Kariega APU with a discussion on rhino protection.
An evening with world renowned wildlife vet William Fowlds including insight into the broader conservation landscape in the Eastern Cape.
Birding by boat on the Bushmans River, by one of Kariega's expert Field Guides.
Click here: Read about Freedom To Roam Adventures 2022.
Click here: Read about Freedom To Roam Adventures 2023.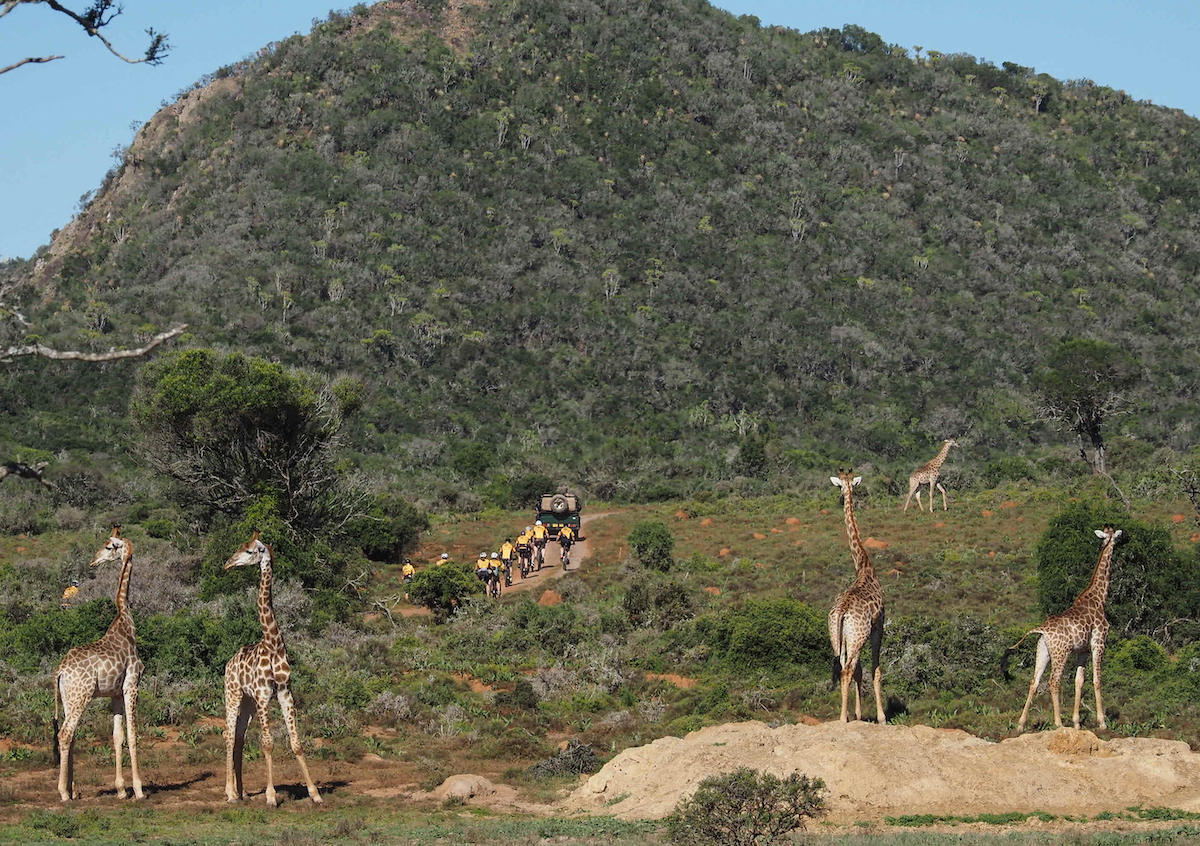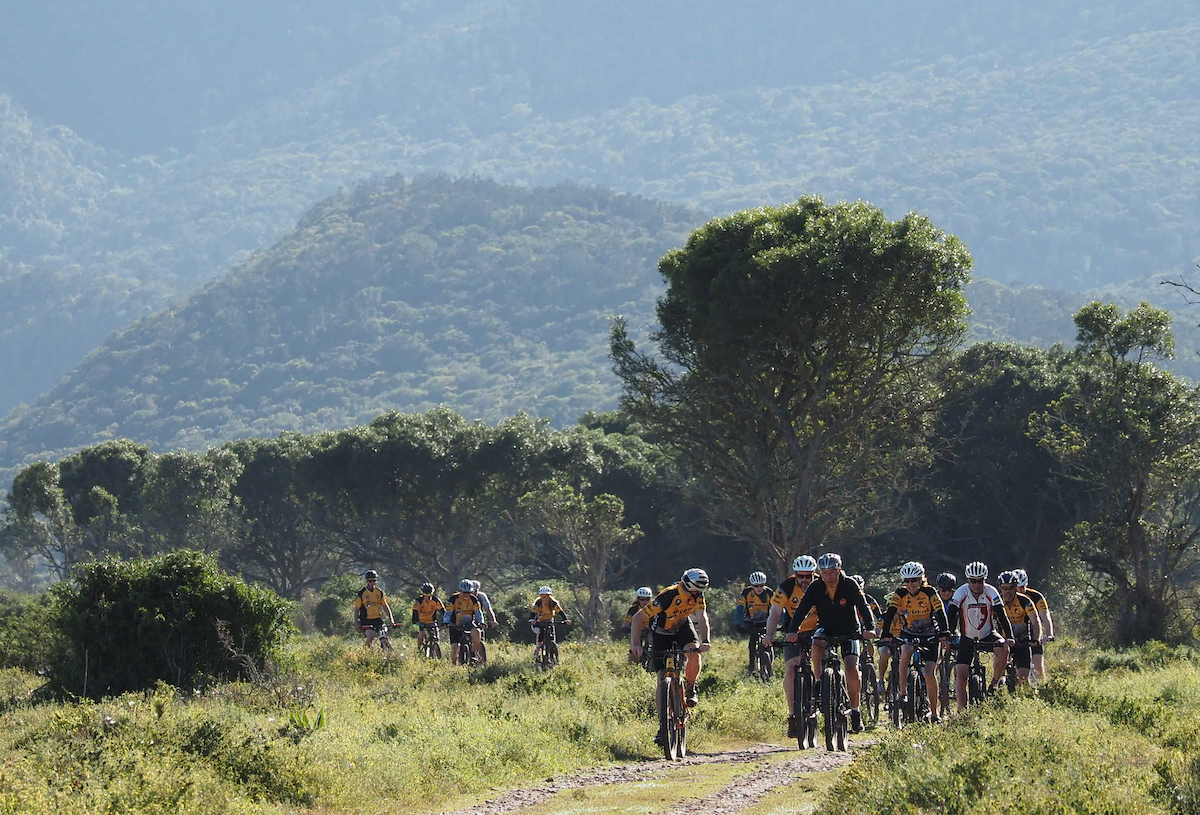 ---
Funds Raised Support Holistic Conservation
Funds raised through Freedom To Roam Adventures are donated to the Kariega Foundation, a non-profit trust working in partnership with Kariega Game Reserve as well as other privately owned reserves and conservation organisations in the Eastern Cape to deliver on a broad and holistic conservation mandate. 
All funds raised support projects with the core motive to protect, preserve and educate so that we may reform that which threatens our natural world and build a greater conservation community that works collectively to rejuvenate our planet, people and wildlife.
To date and more specifically funds raised by Freedom to Roam Adventures have contributed to:
Habitat expansion in the Bushmans River Valley.
Translocation of rhino into new habitats.
APU training for candidates from local communities.
K9 DH1 certification for two APU cadets from local communities.
Infrastructure support for black rhino translocation into the Bushmans River corridor.
Training of ten additional Youth Development Practitioners to establish Youth Development Programmes in additional four communities.
Freedom To Roamer's have become a significant network of conservation minded individuals who are making a tangible and meaningful contribution to conservation in the Eastern Cape of South Africa. As the most bio-diverse province in the world, the Eastern Cape must be protected.
For further information please email Lindy Sutherland, Kariega Foundation director on foundation@kariega.co.za or Trish Liggett, founder of Freedom to Roam Adventures on trish.ftra@gmail.com.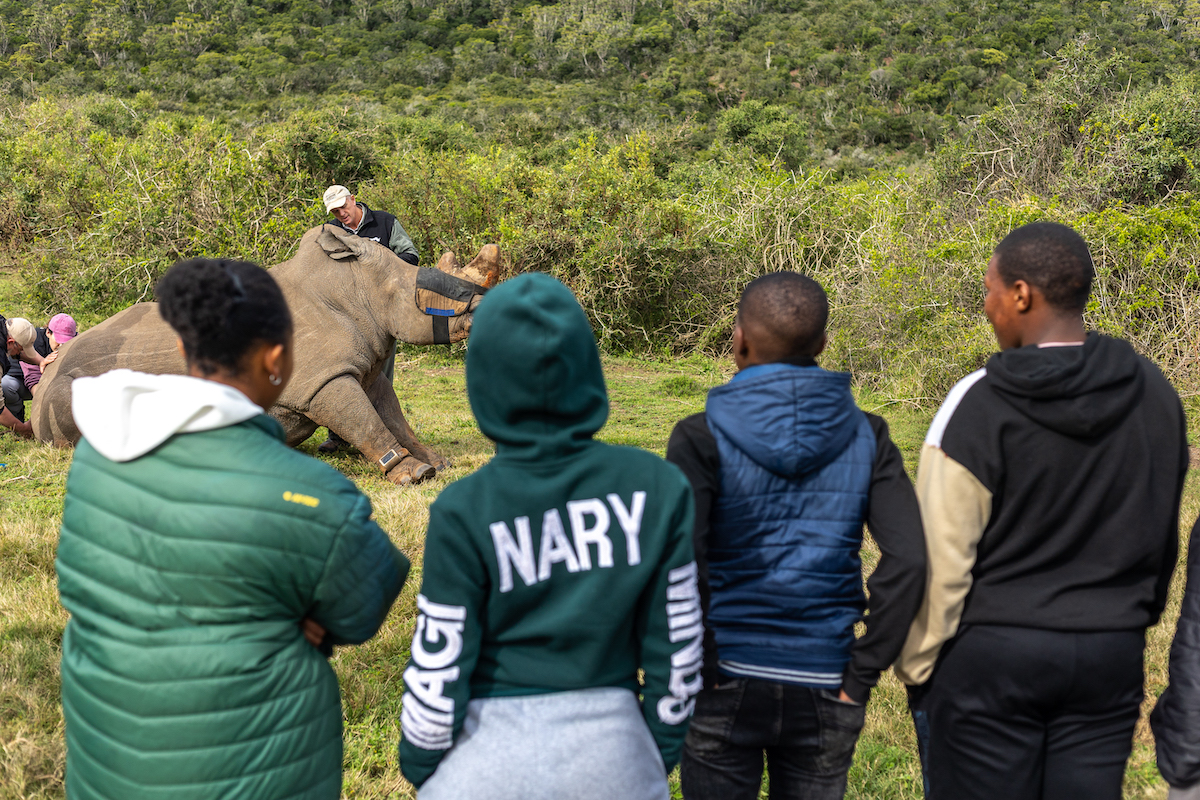 ---
Phil and Trish Motivation
"Through FTRA, our guests engage first-hand in the experiences that ignited our love of the wild. Our hope is that, through facilitating this intimate connection with nature, a similar love and passion is sparked within each of them. It takes only a couple of days of being immersed in a wilderness for personal awareness to increase. Through listening and learning from veterinarian experts, ecologists and other eminent guests in an easy and relaxed atmosphere, awareness becomes knowledge which is the source of the change our planet so desperately needs."
Phil and Trish Liggett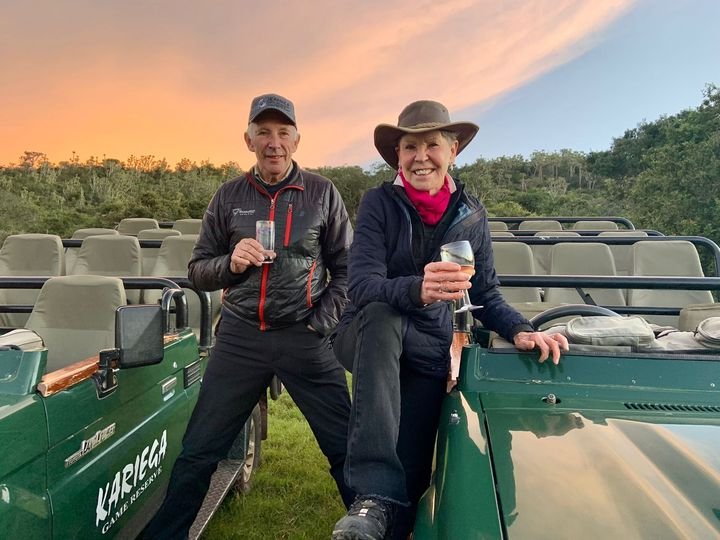 ---