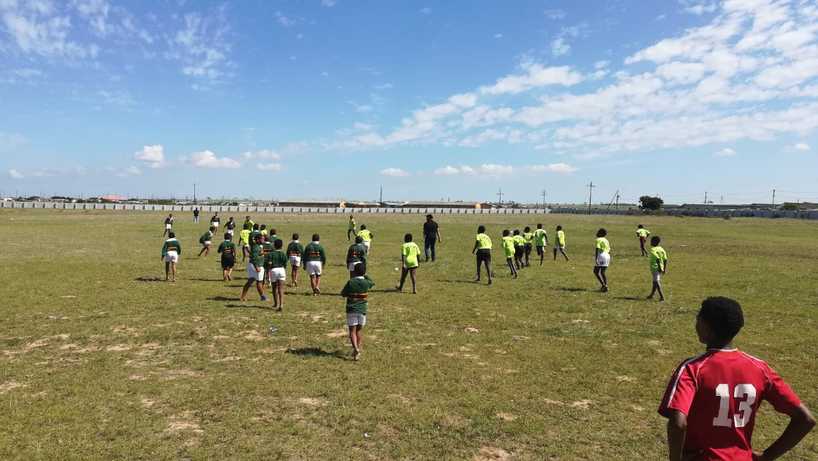 A new and exciting addition to the Kariega Foundation sports programme is a monthly inter-community fixture day. The sports programme employs six coaches who train children from U11 to U17 in rugby and netball. These sports teams are based in our three neighbouring communities of Ekuphumleni, Marselle and Klipfontein. The Kariega Foundation will host regular community sports days to provide budding athletes with opportunities to test their skills, including sportsmanship, against their community rivals.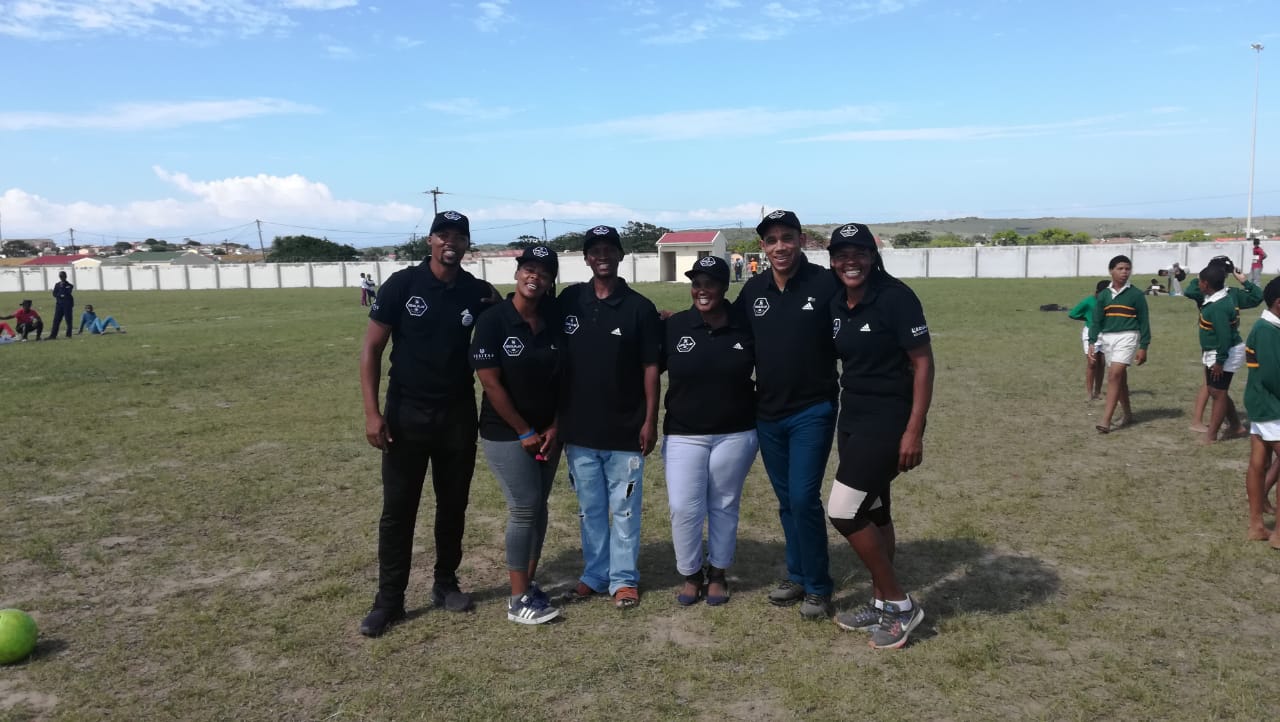 We hosted our first community sports day on 16 March 2019 and it was a huge success. We also invited the community soccer clubs to join in the fun. A total of 283 children played rugby, netball and soccer, and many more adults and children offered their support as spectators. The community sports competition was fierce but the vibe friendly and fun.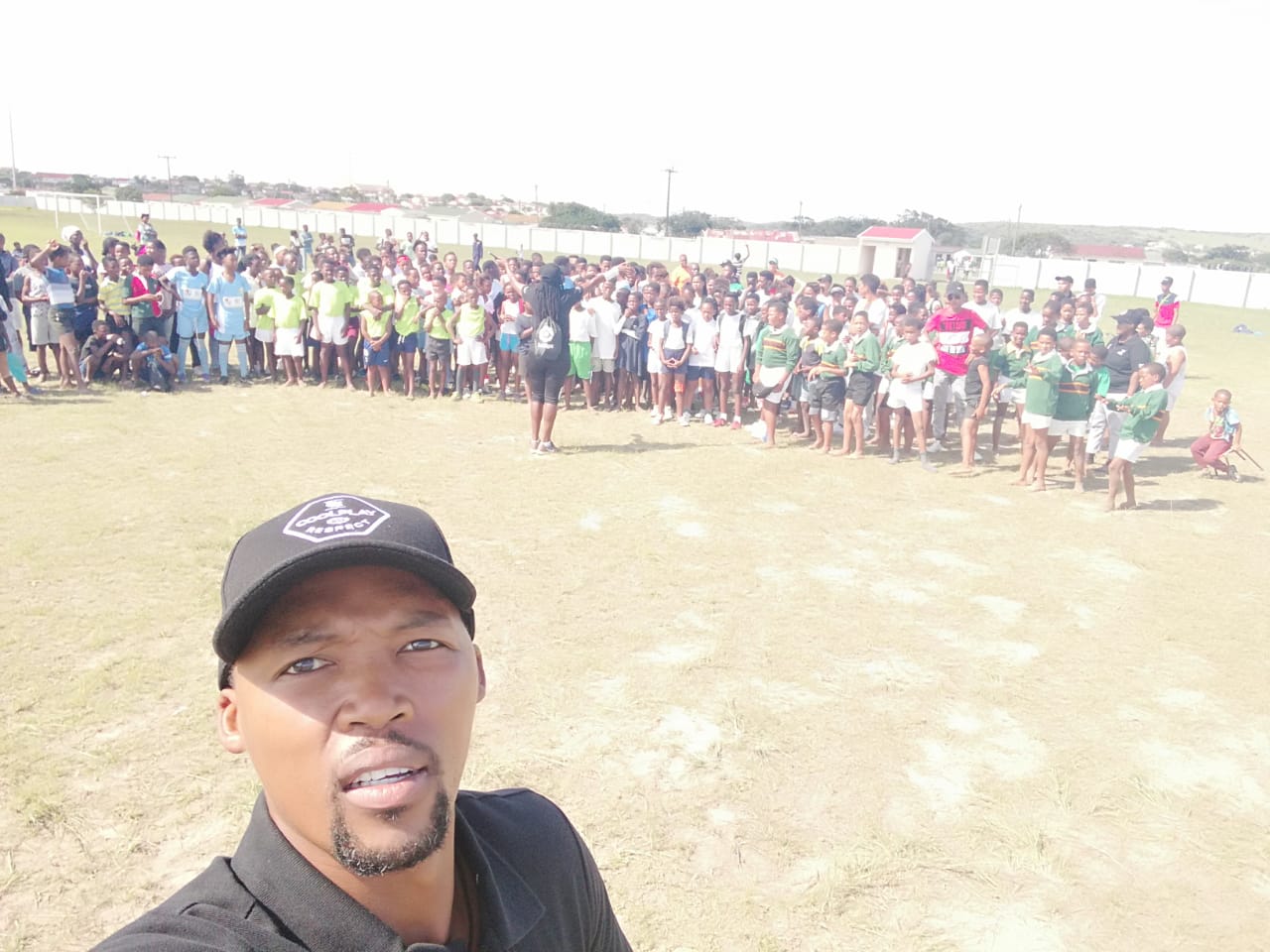 Community Sports Played the CoolPlay Way
The community sports day also provided the coaches with a great opportunity to implement some of the games and cool conversation learnt in their recent CoolPlay training. This training has been designed to encourage and develop critical skills within the players to help them navigate the challengers they experience on and off the field in an empowered and thoughtful way.
Thank you to all our coaches, players and supporters who made this day so memorable and enjoyable. We are all waiting in anticipation for the next fixture day!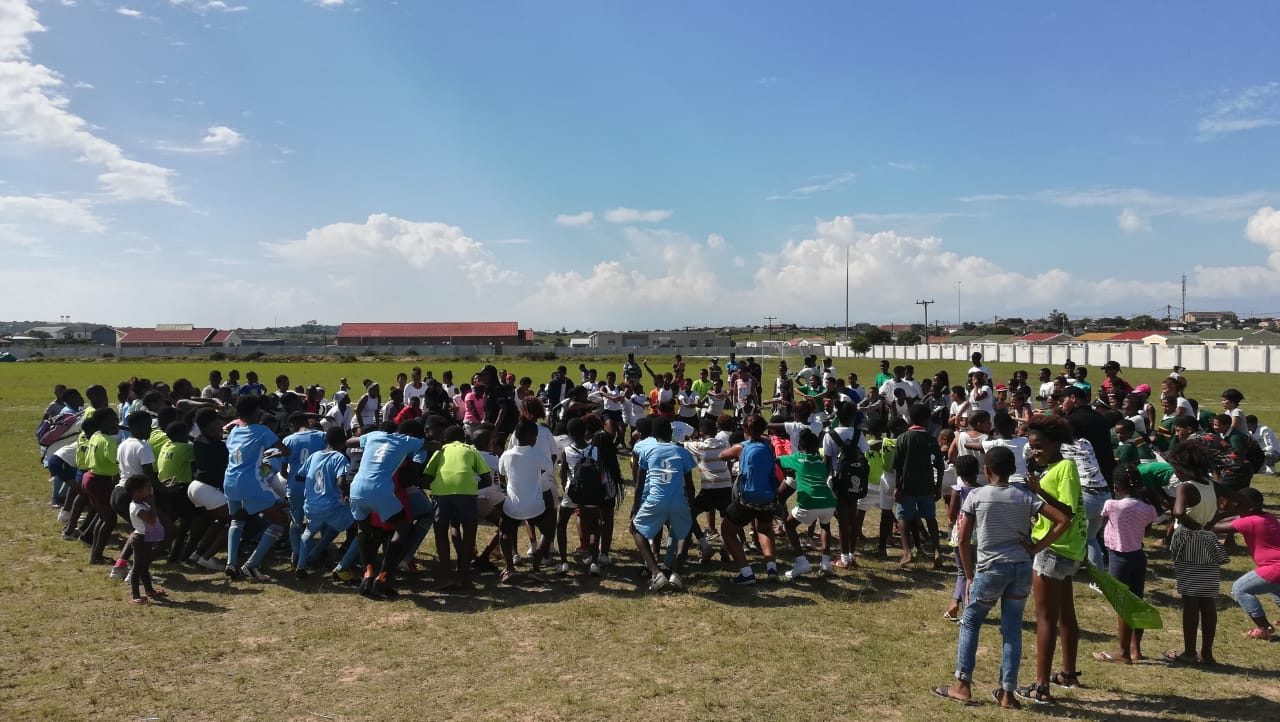 Help Kariega Foundation Community Sports Project
The Kariega Foundation, a non-profit trust, was born out of the desire to contribute to the upliftment of local communities and ensure sustainable wildlife management. The Foundation works in collaboration with Kariega Game Reserve in these key areas.
The Kariega Foundation focusses on three collaborative community projects: enterprise development, education and youth development. This update is about the sports section within our youth development project.
The Kariega Foundation works with many partners, including local government, and we were very pleased to have Councillor James attend our community sports day. The councillor watched all the junior netball games which was a testament to the atmosphere of the day and quality of the sport. Thank you Councillor James.
The majority of funding for the Kariega Foundation projects is gratefully received from very Kariega Game Reserve guest who contributes to the Kariega Foundation conservation and community levy. All adult guests staying at Kariega pay a compulsory levy of R130 per person per night in addition to accommodation and other costs. These funds are invested directly into the community and conservation projects, which play an immediate role in the betterment of local livelihoods and conservation efforts.
There are huge needs in our communities and we appreciate every contribution of resources, skills and funds given by guests, staff, volunteers, businesses, inspired adventurers and ordinary people who want to contribute and make a difference. Find out more about our specific project requirements. We are an accredited partner of international organisation Pack for a Purpose, an initiative that allows travelers to make a lasting impact in the community at your travel destination.
If you are able to make a donation, please do so online or contact us for options. A contribution of R125 funds one sports coaching session.
If you would like to learn more about the youth development projects or any of the other community and conservation projects managed by the Kariega Foundation in partnership with Kariega Game Reserve, please contact us on foundation@kariega.co.za or add a comment below.