Education
Research shows that the most critical intervention for breaking cycles of poverty is Early Childhood Development (ECD). We believe that through eradicating poor early education, and by providing parents and teachers with knowledge, effective infrastructure, nutrition and stimulation, our local communities will start moving towards a more hopeful future.
Early Childhood Development (ECD)
The Kariega Foundation has partnered with specialist ECD training organisation Early Inspiration to assist us to sustainably support children, parents and teachers in our neighbouring communities.
Key objectives in this project are to:
conduct community needs assessments and a baseline evaluation of ECD centres in our communities.
uplift ECD centres to the level and standards required for them to register as recognized ECD facilities with the relevant government departments. This allows for ongoing financial and other support from government.
assist with educator training, infrastructure, nutrition and other needs to improve the day-to-day environment for the children.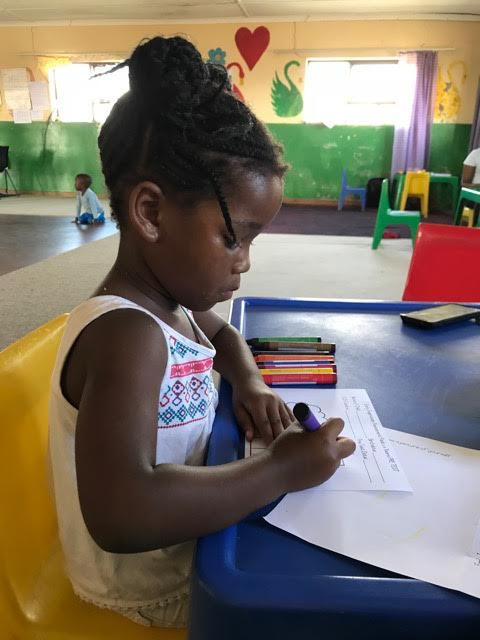 The role of parents in this process has also been largely neglected in the South African context. We recognize the importance of parenting knowledge and skills within this specific cultural environment. A collaborative approach to early childhood development incorporating parents, children, schools, clinics and the community, is vital in bringing about sustained change.
The Kariega Foundation's focus is on:
Whole child assessments
Classroom administration training
Principal administration training
Principal capacitation on parent engagement
Educator training and capacitation on the use of educational resources
How can you Support this Project?
Pack for a Purpose and bring needed items on our ECD wish list
Donate R100 to fund the cost of 1 planned training module for one child.
Donate R500 to fund the cost of all the planned training modules for one child.
---
Environmental Education
The ultimate sustainability of all conservation efforts is dependent on awakening hearts and minds of ordinary people and communities to the beauty and wonder of the natural world and the threat we present to it on a daily basis through our ignorant actions.
This programme is lead by Christiaan Bakkes and Marcia Fargnoli with support from the Kariega Volunteer Programme. We have implemented an interesting, diverse and curriculum aligned environmental education programme which includes topics ranging from climate change to species extinction. We work with six local schools, including Ikamva Lesizwe, Nompucuko, Bhongweni, Alexandria, Ukhanyo and Klipfontein. We reach approximately 600 students every month.
The programme also holds special events, for example a community climate march and waste clean up day. We also assist the schools where necessary for added support during sports days, career days, awards ceremonies and other events which we are invited to by the schools.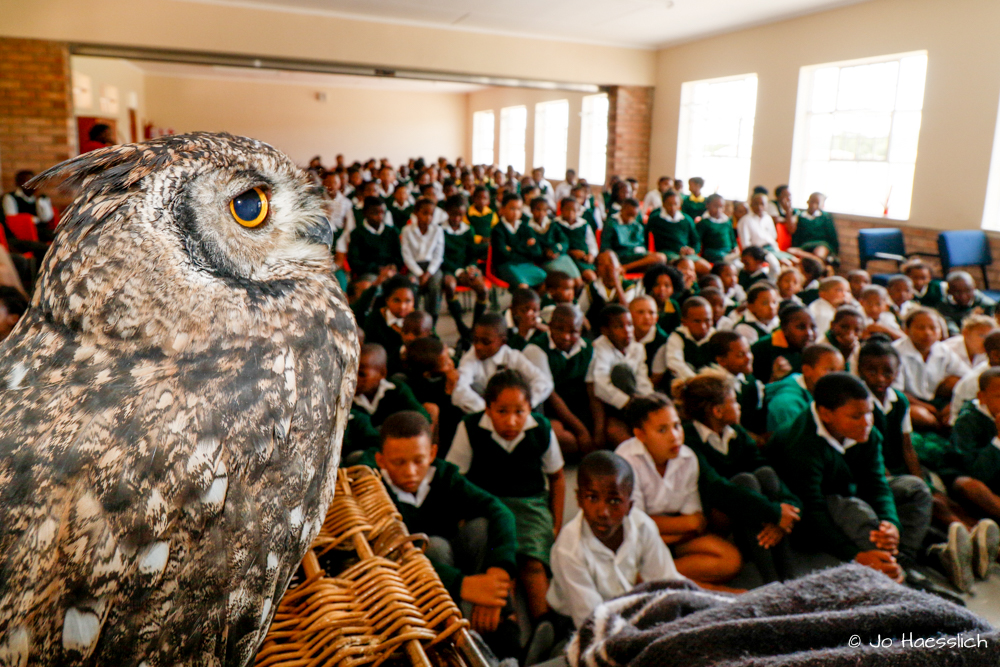 How can you Support this Project?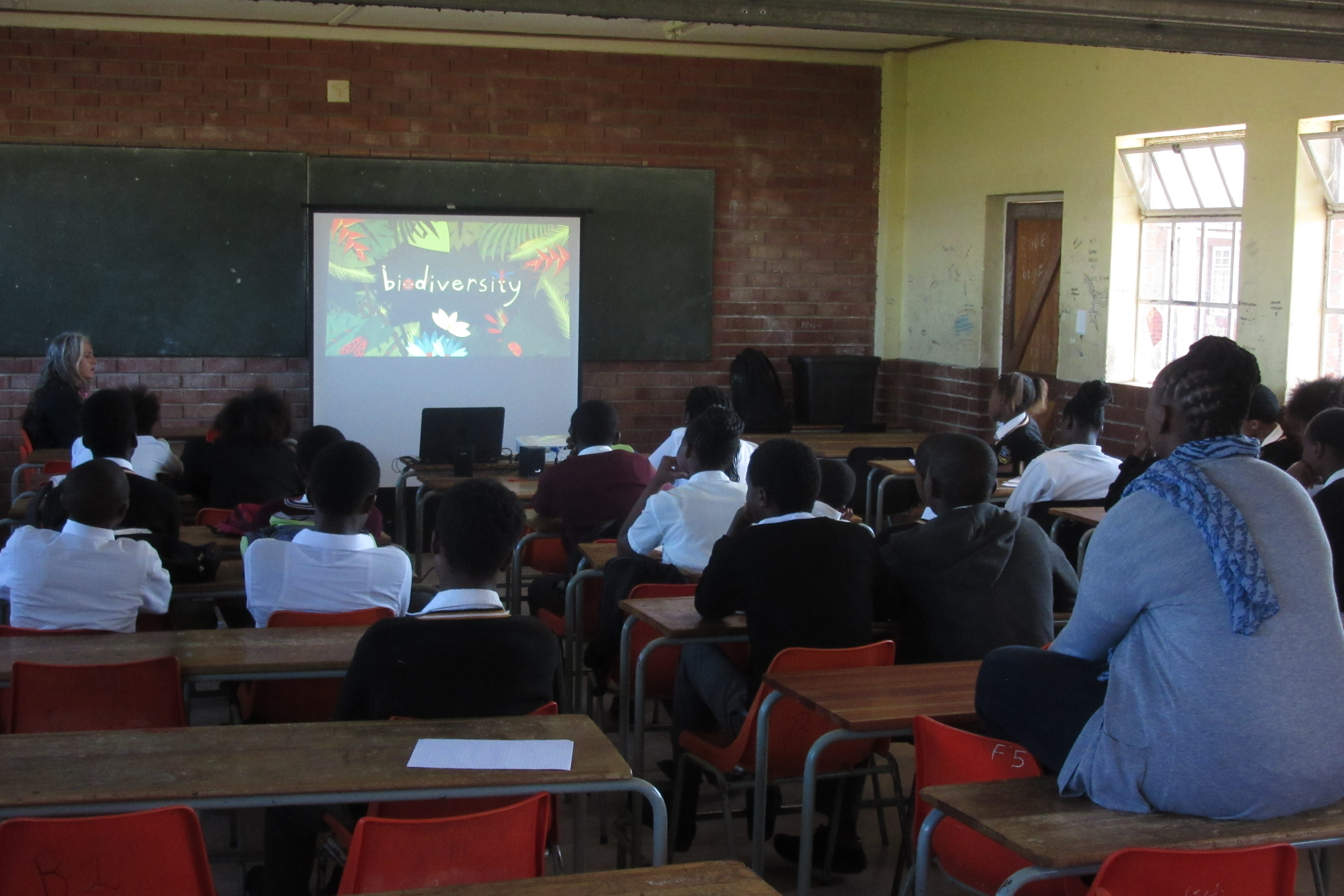 ---
Pack for a Purpose
We have a full list of the requirements on the Pack for a Purpose website . These include food, stationery, clothing, first aid, kitchen, sport and office supplies. Every item donated by Kariega guests is hugely appreciated.
Pack for a Purpose is an international organization that assists us to communicate our list of needs. This organisation encourages travelers to have a big impact in the communities they visit. Simply use a small amount of space in your luggage to pack supplies needed by our conservation and community projects.
Donate
Donate via credit card on GivenGain
How can you Help?
Any help and support we get from anyone is hugely appreciated.
You can help in many ways:
First National Bank
(or FirstRand Bank)
Account no: 62275606526
Branch:Newton Park
Branch code: 261050
Swift/IBAN: FIRNZAJJ or FIRNZAJJXXX
Bank Head Office Address: FNB Bank City, Simmonds Street, Johannesburg, 2000
Contact us regarding other ways to donate and support a project of your choice.
Community Updates
We post regular updates on all of our Kariega Foundation community projects. Read our community updates.
Join the Cause
Support us by donating via GivenGain.