Inspirational Youth Raises Funds For Rhinos | Kariega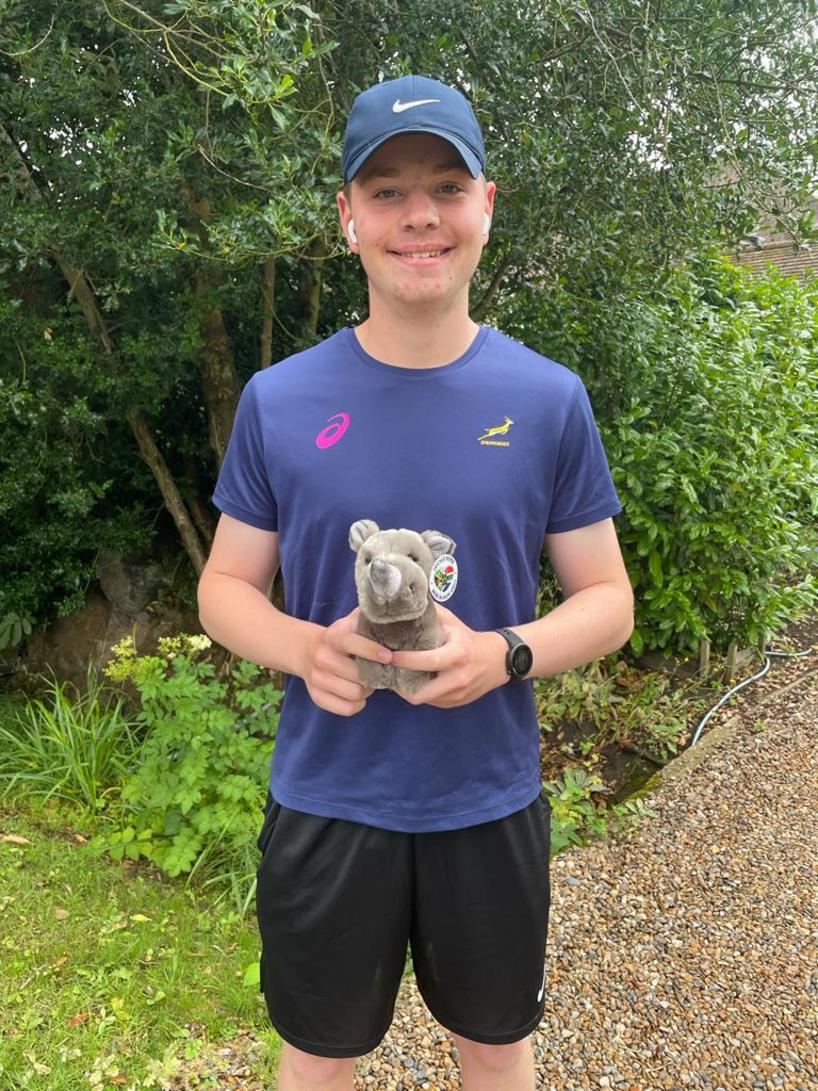 One of the most rewarding aspects of working in conservation is meeting ordinary people who do the extraordinary to support conservation efforts at Kariega Game Reserve and beyond, particularly when it comes to the protection and preservation of an endangered species, like rhino.
Over the years the Kariega Foundation has had the privilege of working with so many amazing people who have supported our diverse community and conservation based projects. 
Most recently we came across an inspirational youth who had taken on a massive challenge with the aim of raising funds for rhino conservation.
The Director of the Kariega Foundation noticed a young man, Mike van Rensburg, had registered a fundraising campaign on our GivenGain platform. Anyone from anywhere in the world can register a fundraising campaign to support the Kariega Foundation in a few easy steps.
We immediately reached out to Mike to learn more about him and his campaign; why he chose to support the Kariega Foundation and what he hoped to achieve through the mammoth task he had set himself. Most importantly we wanted to connect with him and support his efforts! 
We discovered that Mike had entered the David Goggins, 4x4x48 challenge, where runners are challenged to run 4 miles every 4 hours for 48 hours straight! This challenge sounds tough but Mike took it on with the hope of raising R4800 for Rhino conservation. The Kariega media team connected with Mike and his parents who kept us up to date throughout Mikes 48 hour ordeal. We used our social media channels and reached out to our collective networks to support Mike and donate.
Mike successfully completed the challenge and smashed his fundraising target by raising over R35 000 for the Kariega Foundation! Well done Mike. You are incredible and we are grateful.
The Eastern Cape has recently been hit by a spate of poaching attacks, during which a number of rhino have been killed for their horns. Mikes funds will be used to sponsor two, carefully selected candidates from the Kariega Foundation Youth Development Programme, through the annual Global Conservation Force APU training course in January 2024. Once qualified these APU cadets will be eligible for employment at any of the Eastern Cape Private reserves to bolster protection for our rhino.
About Mike and his Motivation
Mike is in his final year of school in England where he was born. His parents are both South African, who now reside in Surrey. Mike has grown up with close ties to South Africa and the Eastern Cape in particular, where is grandparents still live. Mike feels proudly South African and has a great love for our foods and our rugby. 
In his words, "I am proudly South African and love nothing more than when the Springboks silence those chariots at Twickenham!"
From a young age, Mike has been aware of the plight of rhino and their fight for survival against poaching. Annual visits to South Africa to visit family has kept his love for these wild animals alive and growing. When visiting Timbivati in 2017 he saw rhino's in the wild for the first time and felt the need to help protect these gentle giants. 
He was spurred to action when he recently heard about the brutal killing of two rhino for their horns at Sibuya Game Reserve. The poaching of these rhino, named Noelle and Binky, pulled at his heart as these rhino had previously lost their mothers to poaching and Mimi, their small calf is now orphaned and fighting for survival. Noelle, Pinky and Mimi became his inspiration for the 4x4x48 challenge.
The Kariega Foundation team are delighted that Mike will be visiting his Grandparent's in South Africa in December this year. We are taking the opportunity to say thank you, by taking Mike and his family on a day safari at Kariega Game Reserve. This is not something the reserve offers to the general public.
We are hopeful that, in addition to a plentitude of wildlife including the Big 5, Mike will get a sighting of Thandi and her most recent calf Zolani. Thandi, is an iconic rhino that survived a poaching attack in 2012. Her hornless profile is a daily reminder of the trauma she suffered, but the five calves she has birthed since then, along with her two grand calves to date, are an equally powerful motivator for our collective efforts to ensure the survival of Thandi's species.
With inspirational youth like Mike on our conservation team, we are sure to succeed.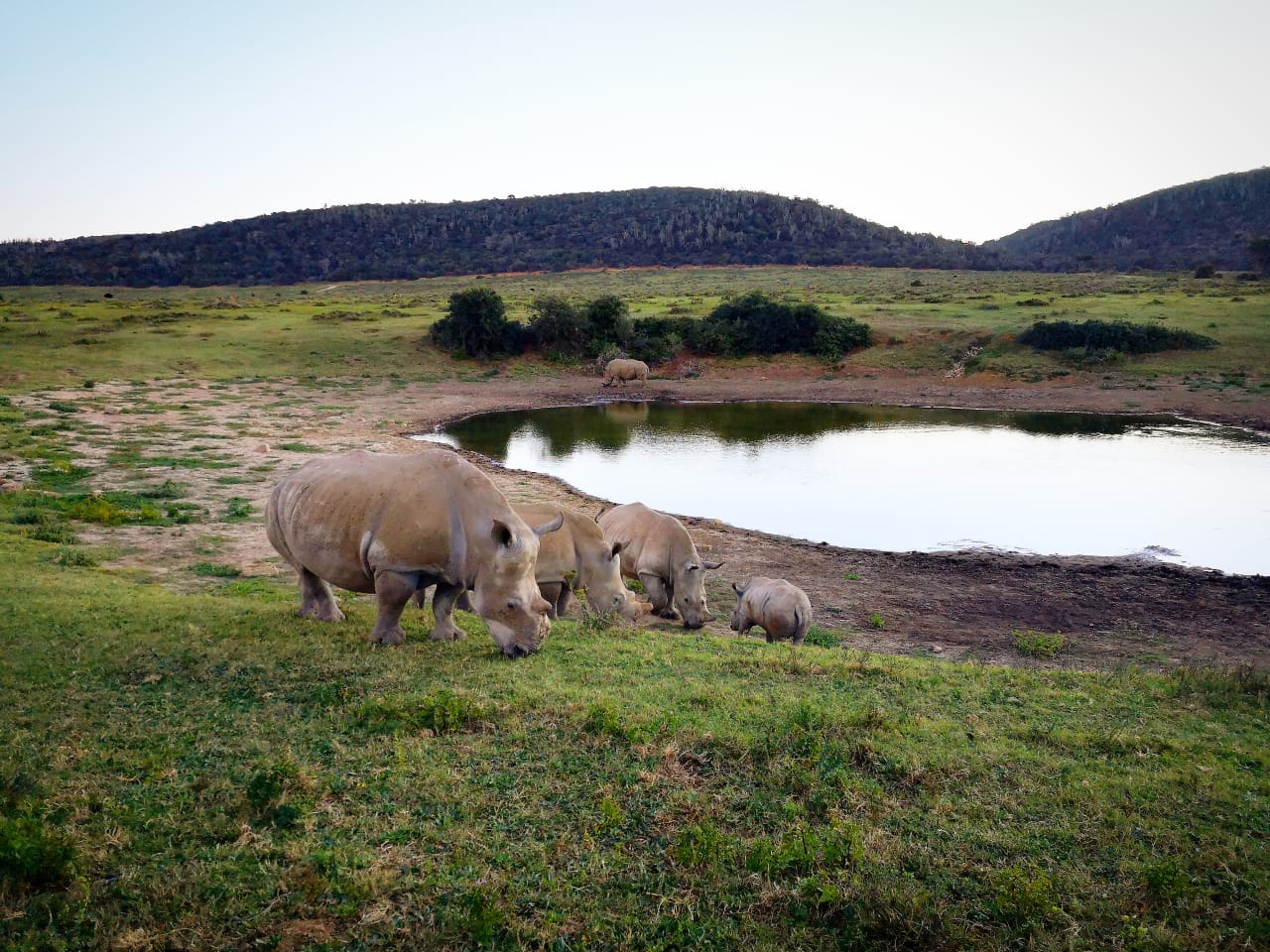 About The 4x4x48 Challenge 
Mike knew the challenge would be difficult but was looking forward to it never the less. We asked Mike how he felt during the challenge and his answer was " It was a test of mental and physical endurance. The toughest was the 4am runs as it was only possible to get around two and a half hours of sleep between the night runs. So over the two days I only managed around five hours sleep a day.'' 
We went on to ask Mike, how he felt when it was all over! He said, "A lot better than my parents who only managed five of the 12 runs! I struggled to get out of bed the next day as my legs and feet were a bit sore, but I had no choice as it was my younger sister's birthday and we had to go out for a birthday breakfast."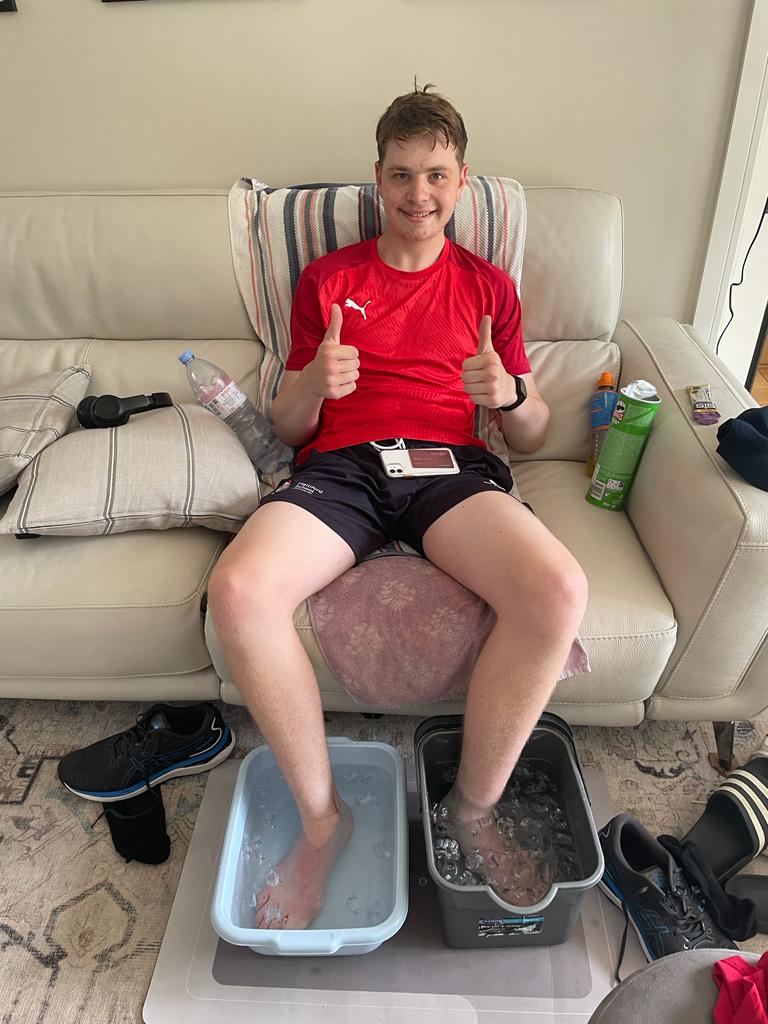 Has Mike Inspired You?
Mikes hope is that he has created awareness and inspired others to do their part in the fight against poaching. He chose to work with the Kariega Foundation as he believes in our holistic approach to conservation which has a strong focus on community rejuvenation.
 In Mikes words: "I also hope that others will see the bigger picture, as you do, by helping the local community. Thank you for all the great work your foundation does."
If you have been inspired by Mike and would like to start a fundraiser in support of the Kariega Foundation, just follow the instructions on our GivenGain fundraising profile, and get fundraising. Click on the prompt 'Start a Fundraiser'. We will be notified when your campaign goes live and will make contact to determine how working together can make your campaign even more successful.
Thank you, Mike. You endured and finished a tough challenge for an amazing cause. We are eternally grateful to you and hope to have many more adventures together in the future!