Domestic Animal Care Project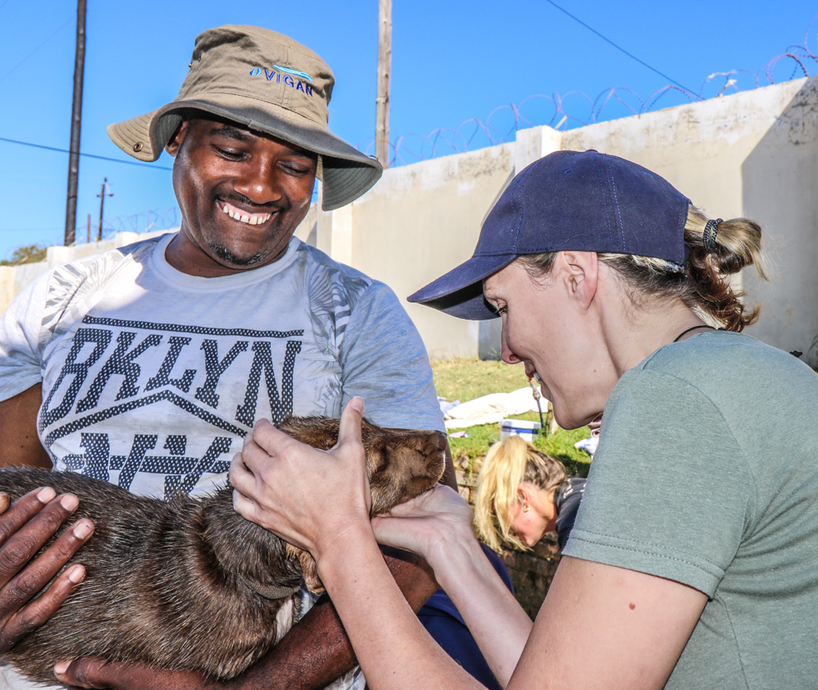 Our domestic animal care project started in December 2018 and aims to improve the well being of domestic animals in the communities surrounding Kariega Game Reserve, inspire animal owners and community members to better care for their domestic animals and also create improved awareness about all environmental issues, particularly the importance of conservation. This project is managed by our Kariega Foundation and forms part of the Kariega Foundation environmental education programme.
This project incorporates both of the Kariega Foundation's guiding principles: Ubuntu and Ubuhle Bendalo. The spirit of Ubuntu means to create an environment where we are kind and care for each other. Ubuhle Bendalo means the beauty of creation where everyone and everything is connected. Through showing act of kindness to a helpless animal we hope to open minds of people to better care for each other, all animals and the environment.
Domestic Animal Care Project Starts
Rosemary Dyson was a safari guest at Kariega Game Reserve's Main Lodge in December 2014. She was the first person to make a donation to the domestic animal care project and got the ball rolling. Her funds were promptly used to sterilise 11 dogs owned by Kariega staff that could not afford the procedure.
Other donations towards the project have included dog and cat food, dog toys, blankets and collars. Most of these have been co-ordinated by past safari guest Vanessa Dawson who has mobilised her group of Brownies in the UK to raise much needed funds and supplies.
We are hugely grateful to everyone for their generosity. Every item makes a huge difference to that dog or cat who receives it. It might be just a tennis ball to us but it is a huge show of love and care to them!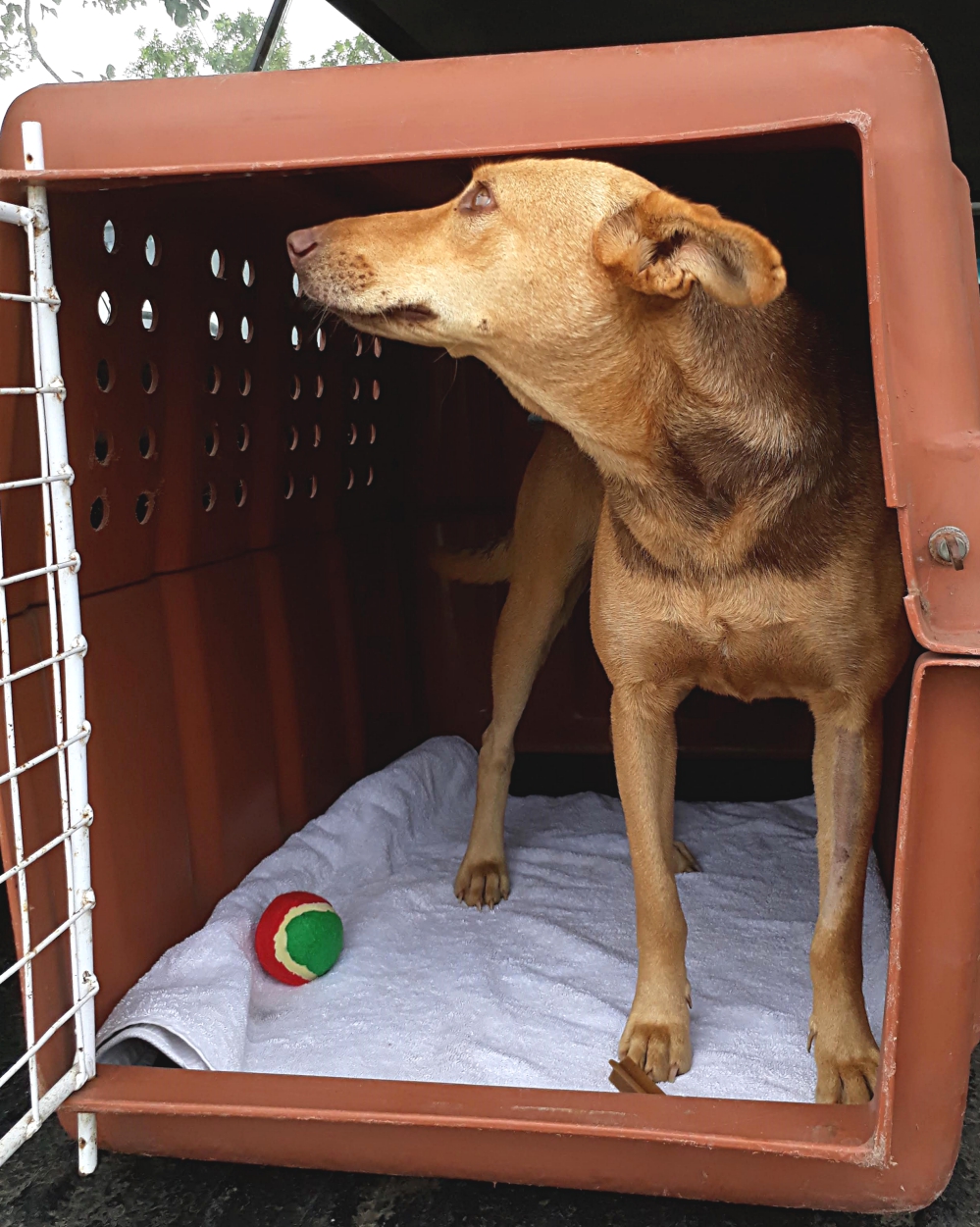 Domestic Animal Care Project Dog Houses
During 2019 we allocated funds raised via the Kariega Foundation Conservation and Community levy to support the building and distribution of dog houses to needy homes in our surrounding communities. A local carpenter from the rural Ekuphumleni community was identified to build the dog houses. He is earning an income from this project and it has also opened up an opportunity for him to potentially create a sustainable business.
The first 10 dog houses have been delivered to their new homes and are keeping the dogs out of the sun, cold and rain. The next 10 dog houses are in production and will be distributed in June 2019.
The dog houses are created from recycled wood that we sourced at Kariega. This includes old decking and wood that is replaced during ongoing lodge renovations. We are always looking for ways to recycle items and make them into something useful and functional.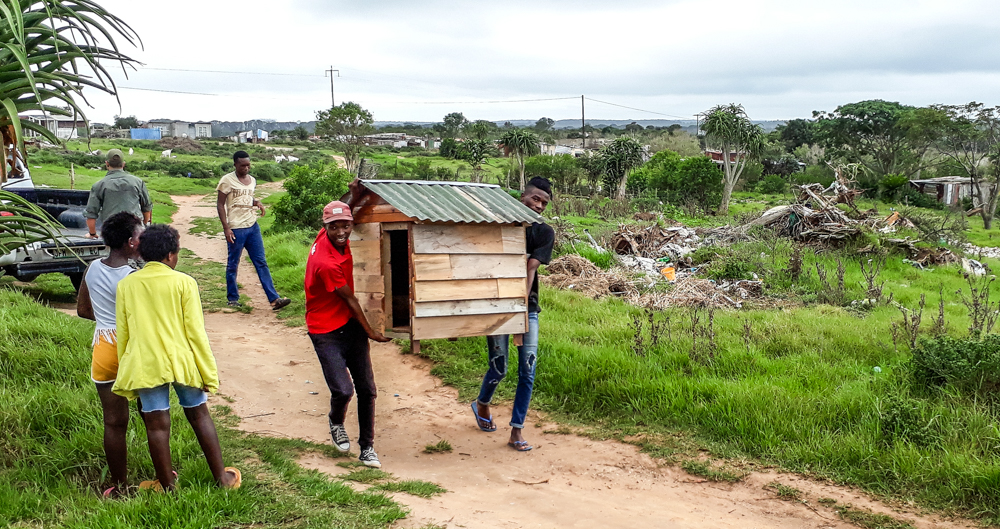 Domestic Animal Care Collaboration
The Kariega Foundation collaborates with the local Kariega Veterinary Clinic (not linked with Kariega Game Reserve) located in Kenton-on-Sea, the Port Alfred SPCA and many other businesses and private supporters to form a stronger animal welfare network and make a greater positive impact for domestic animals in our area.
The Kariega Veterinary Clinic's veterinarians Dr. Marette and Dr. Waldo Dreyer have completed the first domestic animal basic treatment programme. This focussed on animals that needed treatment and could be identified via the Kariega staff network. These treatments were done at the animal's homes for free. This basic treatment programme will be an ongoing activity, depending on funding available.
We also held our first domestic animal outreach day on 14 February 2019 in the Ekuphumleni community. This was a huge success with over 266 animals (dogs and cats) being given basic treatment, including vaccinations, deworming and dipping for ticks and fleas. A small bag of animal food was also distributed to each owner. This was a collaboration between the Kariega Foundation, Kariega Conservation Volunteer Programme, Kariega Veterinary Clinic, Port Alfred SPCA, Cape Women's Agriculture Association Alexandria and many private donors and helpers on the day. Our next domestic animal outreach day will be on 29 May 2019 in the Marselle community.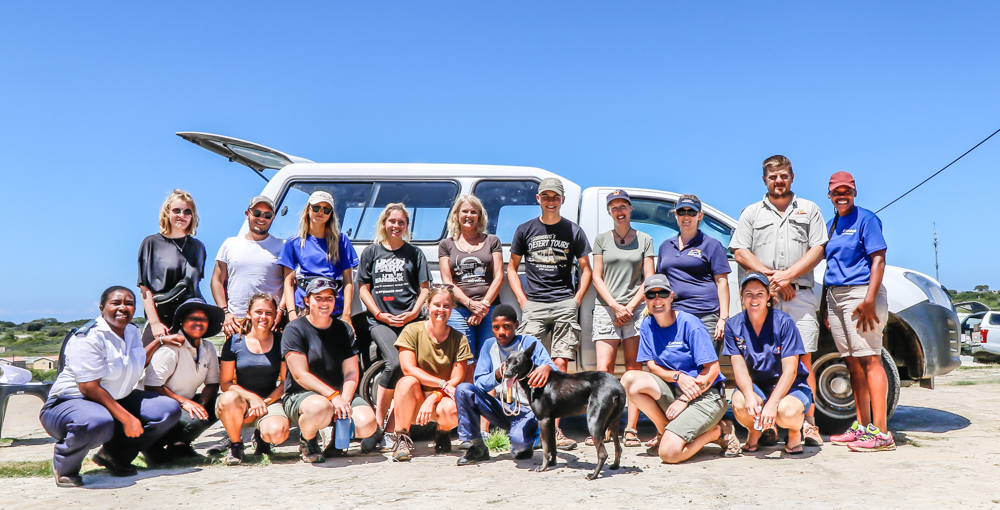 Support Domestic Animal Care Project
If you are interested in supporting our domestic animal care project please read some suggestions below on how you can get involved:
We would love to hear from you so please add your comments below or send an email to us via foundation@kariega.co.za.