Dancing For Rhinos: Protect, Conserve and Preserve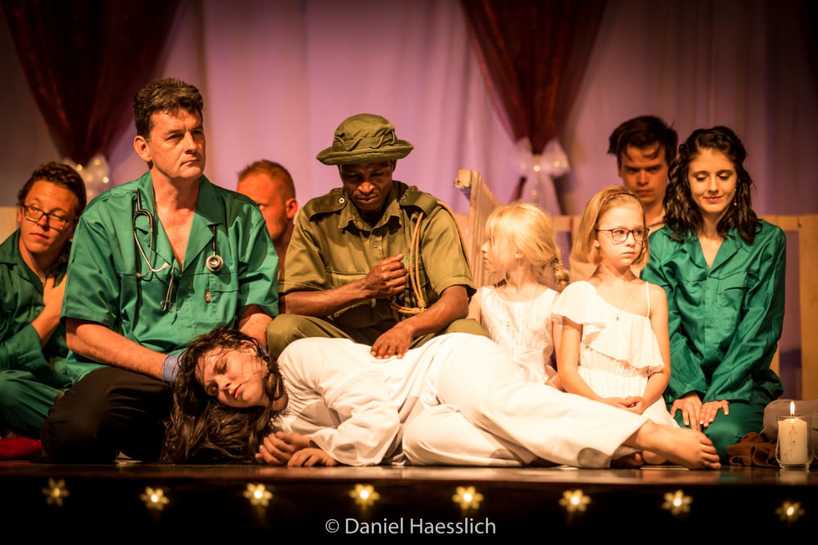 The eighth annual Dancing for Rhinos event took place in March 2019 to raise funds to protect, conserve and protect rhinos. It was a mesmerising expression of hard work, passion and deep love for both dance and rhino by founders and organisers Tanya and Gerhard West.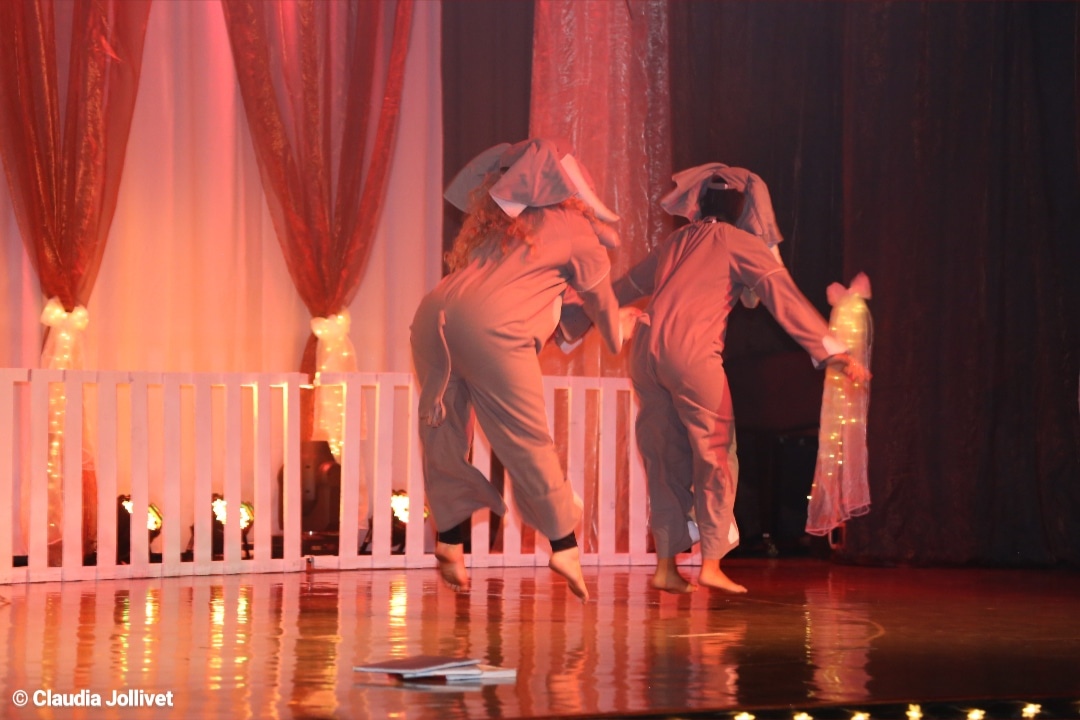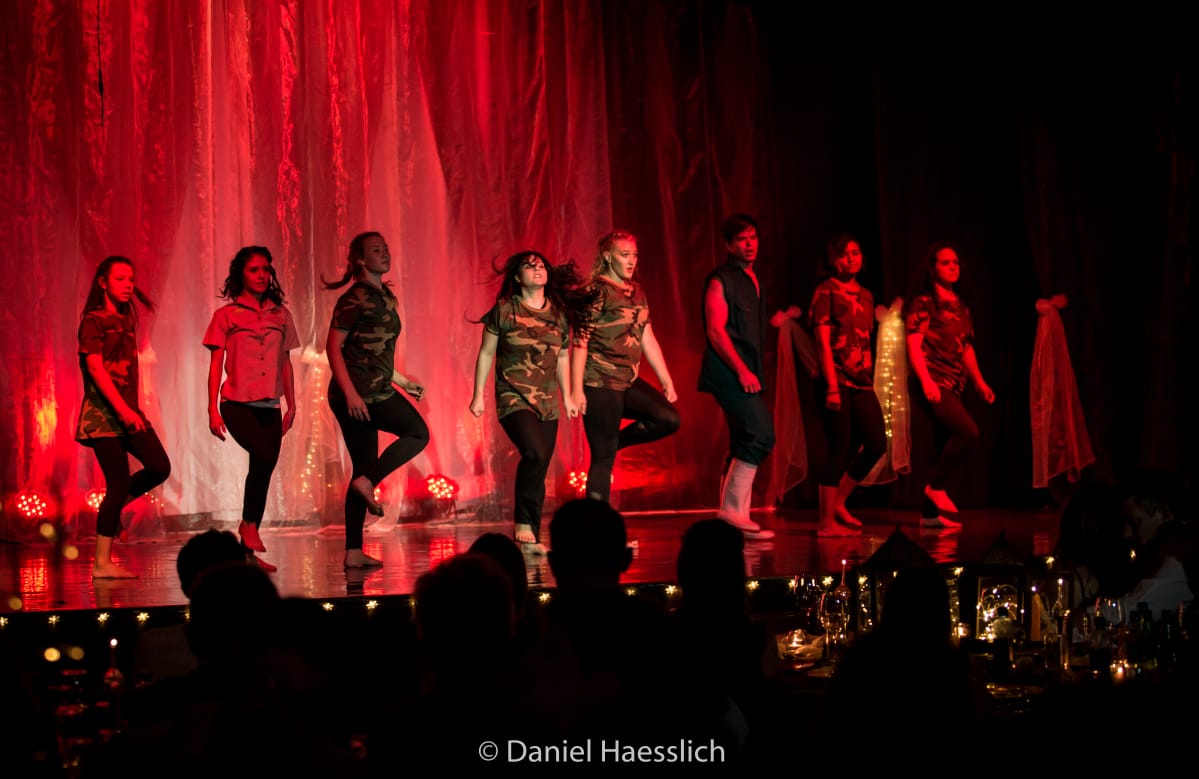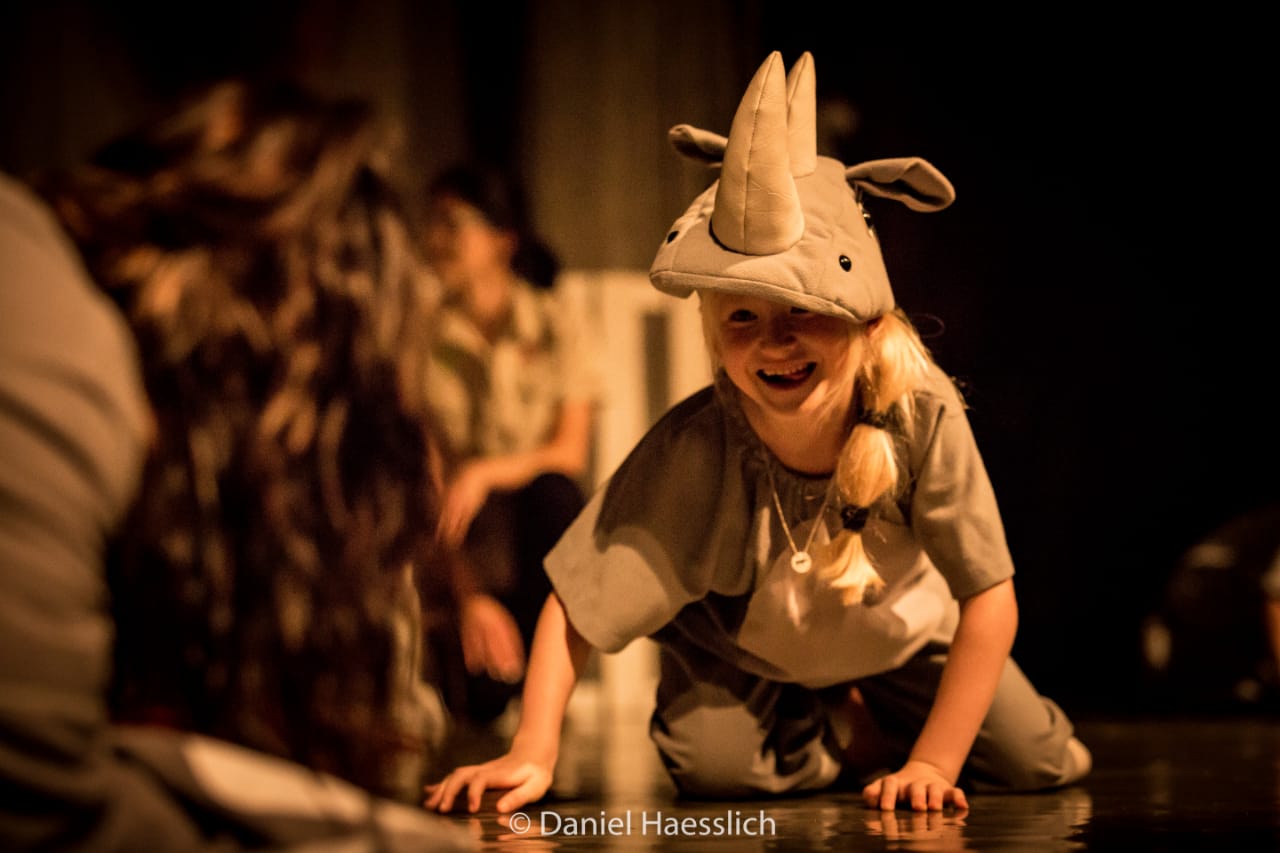 While the original story and dance themes for the Dancing for Rhinos (DFR) events were inspired by rhino Thandi's remarkable life story of trauma to triumph, in the 2019 event the dancers told the more poignant story of Sudan, the last northern white rhino, and his death. Bringing Thandi and Sudan onto the same stage, shone the spotlight on two powerful consequences of our human choice within the context of the rhino crisis: Thandi a celebration of collective love, courage, effort and victory as her lineage and global influence grows while Sudan represents the harsh reality of complacency that resulted in the end of a species.
We are now fully reliant on science and IVF techniques to try and save the Northern white rhino species. The road ahead is long, costly and the outcome uncertain. It is therefore vital that we learn from these two global icons, Thandi and Sudan, and remain vigilant and committed in our collective efforts to protect, conserve and preserve the rhinoceros species.
Protect, Conserve, Preserve: 3 Critical Areas to Help Save Rhino
Lindy Bruce, family co-owner of Kariega Game Reserve and director of the Kariega Foundation was a guest speaker at the DFR event. She spoke with honesty about the challenging journey private and national game reserves have walked, starting out in eco-tourism and conservation and ending up at the front line of protecting and preserving many animal species, the most notable being the rhino. She outlined three distinctive focus areas that play a critical role in successfully saving the rhino and other endangered species. She reiterated the importance of collaboration and support, highlighting the fact that private reserves and national parks cannot carry this burden alone. Conservation is a team effort and your help is needed and appreciated.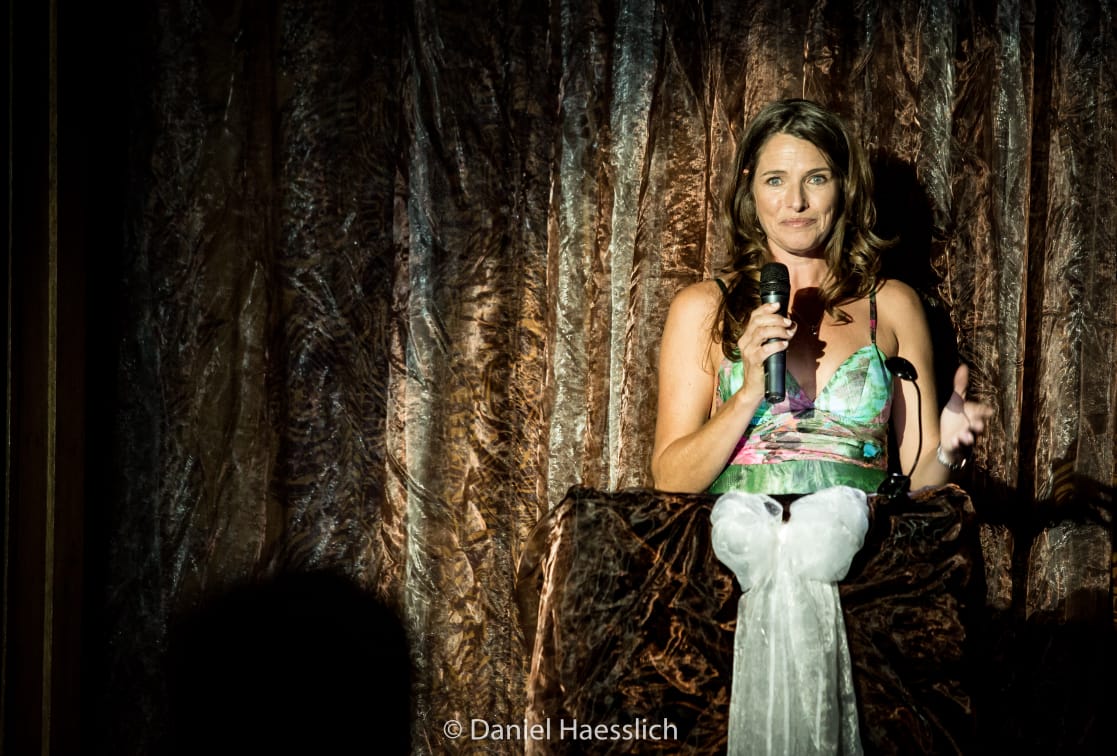 Kariega Foundation Working to Protect, Conserve and Preserve
Kariega Game Reserve, in collaboration with the Kariega Foundation, is working tirelessly to deliver on our commitment to rhino protection, conservation and preservation. This is a summary of our current efforts:
In the area of species protection we are focused on:
The on-going training and resourcing of our anti-poaching unit.
Growing our K9 presence and support to two working dogs.
Establishing an effective surveillance network across the reserve.
Working collectively with the Indalo group on collecting and sharing area intelligence.
In the area of conservation (which we interpret as educating and reconnecting people with nature to reawakening in them their love of nature and the will to preserve and protect), we are focused on:
Delivering a world-class safari experience that connects guests from all over the world to the African wild, creates employment for our people and generates critical funds to support the work of the Kariega Foundation.
Implementing a broad-based environmental education programme in five local primary schools and three local high schools.
Facilitating outreach projects for domestic animals.
Establishing a school camp facility to educate and connect children with nature.
Facilitating youth empowerment through sport and social emotional learning programmes.
In the area of preservation we are focused on:
Best wildlife management practices that promote optimal breeding across all species, endangered species in particular.
Working towards qualifying for the ECPTA (Eastern Cape Province Tourism Association) black rhino stewardship program, to become custodians of a population of black rhino with the optimal male to female ratio for breeding purposes.
All of these projects and initiatives are funded through our guest conservation and community levy as well as donations from inspired individuals and organisations like DFR.
DFR Raises Funds for Kariega Foundation and Rhino
We are deeply grateful for two private donations made through the DFR event. The first donation of R10,000 came from Walter Hirzebruch and the second of R15,600 from Darren Hammond and Milla Lykke Nielsen. Thank you so much. These funds are being pooled and put towards a vital piece of surveillance equipment for our rhino anti-poaching unit (APU).
In addition to this, Tanya and Gerhard took the opportunity to launch Dancing For Rhino's new coffee brand, aptly named Thembi. The beautiful packaging includes a picture of Thembi, Thandi's daughter and first calf, with the emotive words:
"I am Thembi, born to roam free, protect and save me to create a future children want to see."
The Thembi coffee can be bought via Dancing for Rhinos at info@dancingforrhinos.co.za.
250g beans or ground coffee @ R75 per packet (R10 per sale is donated to the Kariega Foundation)
1kg beans @ R200 per packet (R40 per sale is donated to the Kariega Foundation)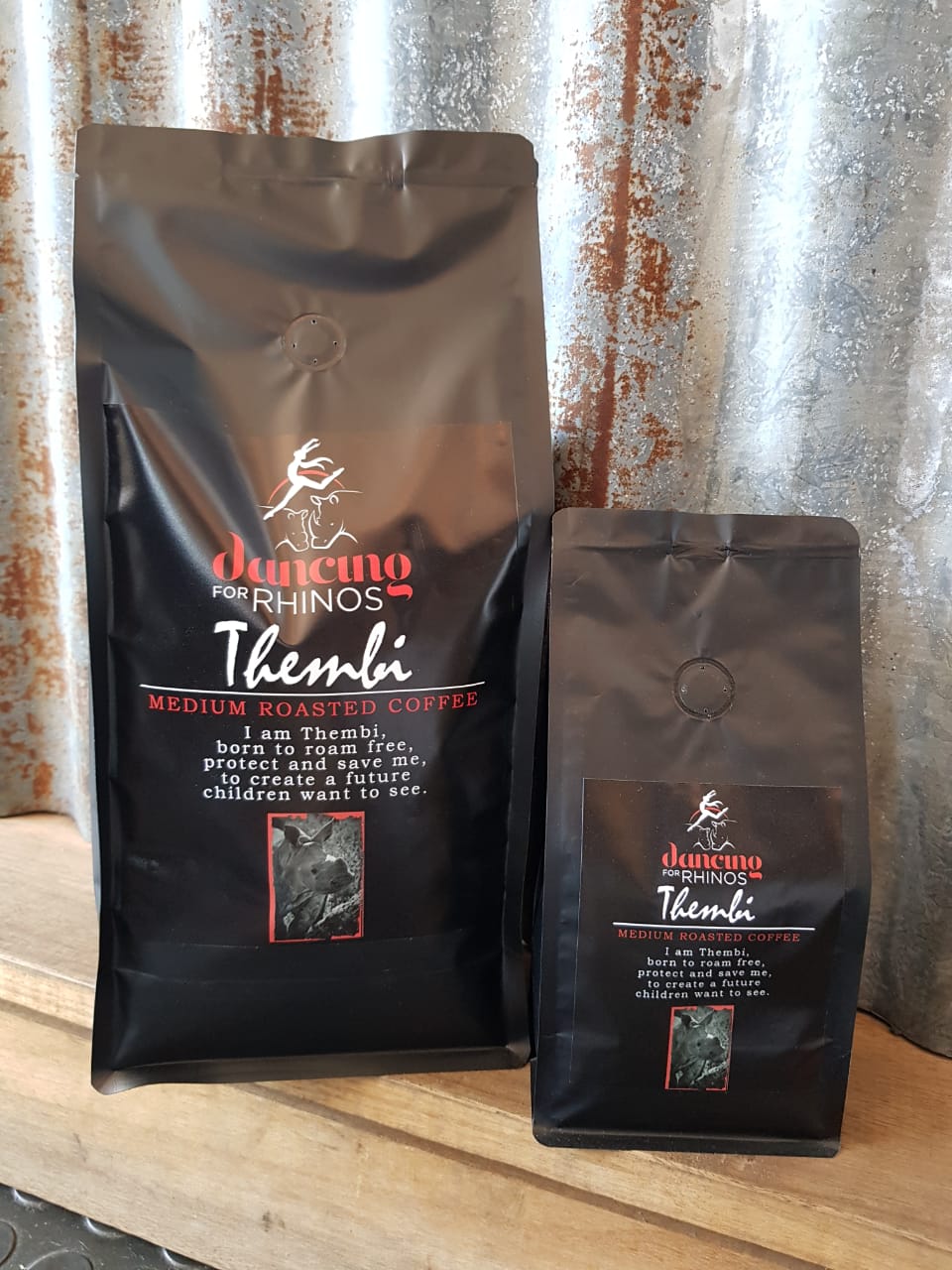 Heartfelt Thank You: Protect, Conserve and Preserve Rhino
Rhino protection, conservation and preservation is a team sport. Kariega Game Reserve and the Kariega Foundation could not do what we do without on-going support from our guests, and donors. A heartfelt thank you to each and every one of you. Together we are making a difference and will achieve ultimate success. We will be remembered as the generation that saved the rhino for extinction. Let us learn from Thandi and Sudan and remain vigilant and committed in our efforts. Thank you.
For more information on the protection, conservation and preservation of rhino please get in touch with us via email at foundation@kariega.co.za or contact us via Facebook or Instagram.
Photographs thanks to Daniel Haesslich and Claudia Jollivet.