Update: Barred Owlet Research Project Success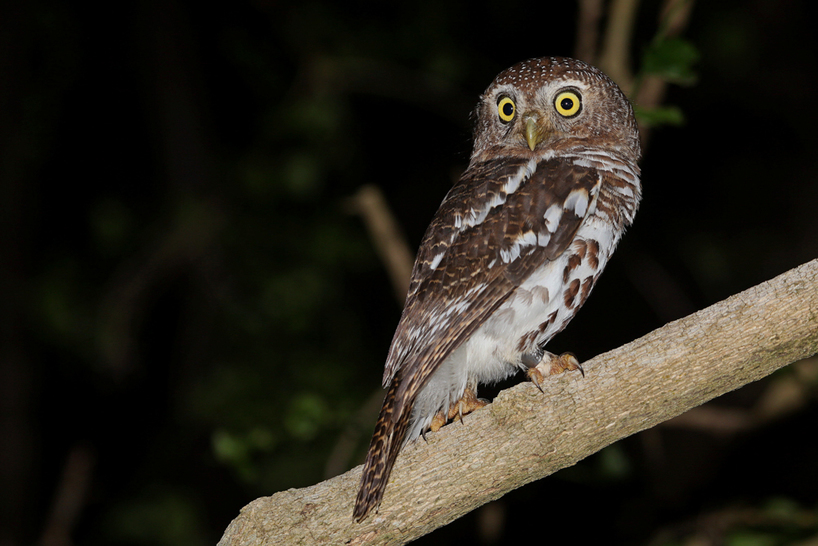 "There is simply no substitute for hard work when it comes to achieving success" ~ Heather Bresch
Research projects don't always go to plan. One always has this in the back of your mind when putting in the many hours and huge amount of effort to try to achieve results. Sometimes all the pieces of the puzzle fall into place and success comes flying in (and gets caught in your mist net)! This is what happened recently with the African barred owlet research project at Kariega Game Reserve in the Eastern Cape.
Barred Owlet Research Project: Plan
Looking back to when we started our collaboration with principle researcher Jo Balmer on the African barred owlet research project in July 2017, we were hopeful and eager to get one response call or catch a glimpse of even one of these very elusive little owlets. Thankfully there has been great successes with the researchers project objectives to collect, analyse and compare sightings and material to assess taxonomic relationships among different subspecies of African barred owlets. Here we are in August 2018 with greater success than we could ever have imagined!
The African barred owlet research team headed out into Kariega Game Reserve's wilderness on two separate occasions in May and August 2018. The plan was to go to the areas where the barred owlets had been previously heard and to hopefully catch an owlet.  This whole process is a gamble and in the case we would have to pack up and start again in a different location on on another night. It can really go either way and this is why there is not much information about these little birds. They don't like to show themselves to anyone. However...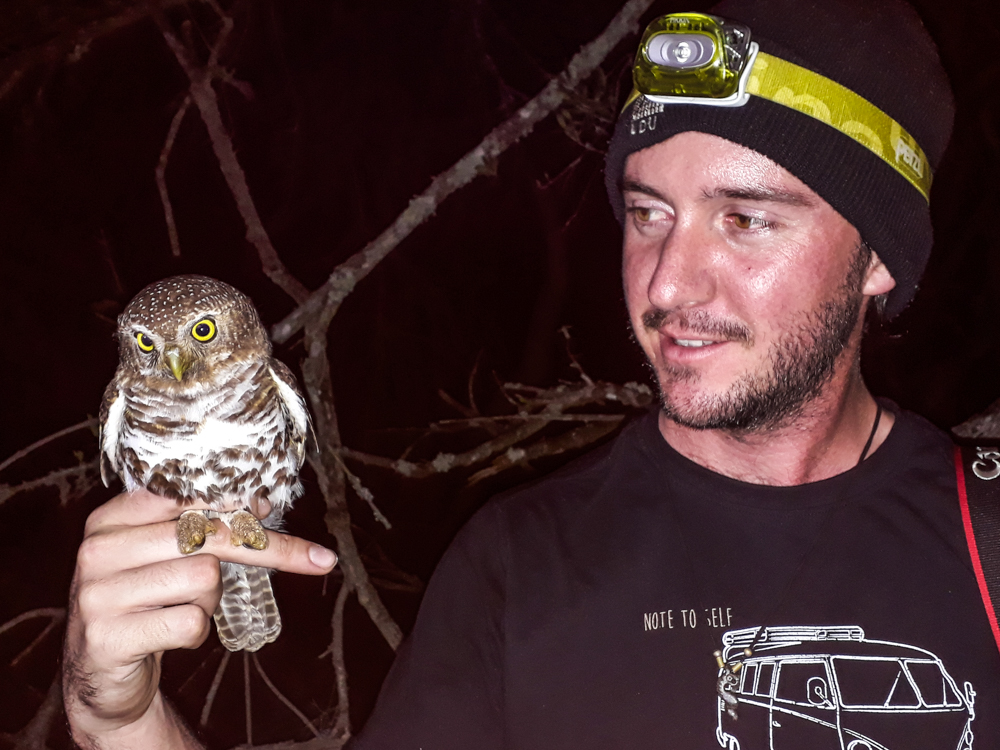 Barred Owlet Research Project: Success
In the month of May all the hard work paid off and we caught our first African barred owlet in this project. What a heart racing experience for everyone that night! The team couldn't believe the success. Standing with a live African barred owlet specimen, everyone was smiling from ear to ear. The researchers took DNA samples, photos and other observations before we released the unharmed little bird into the night.
On the August owlet expedition we went to another location in Kariega Game Reserve. We were disappointed at first as we weren't getting any response calls. However, our patience and persistence were rewarded as we caught our second African barred owlet. To say that everyone was ecstatic is an understatement! 
Researchers Jo Balmer and Ben Smit took further DNA samples, photos and ensured that all observations were recorded in order to collect as much data for their research as possible. Perhaps the researchers are getting closer to find out if the barred owlets found in the Eastern Cape are a sub-species of the African barred owlets found elsewhere in southern Africa.
Read more about why this project was started in our previous African barred owlet blogs.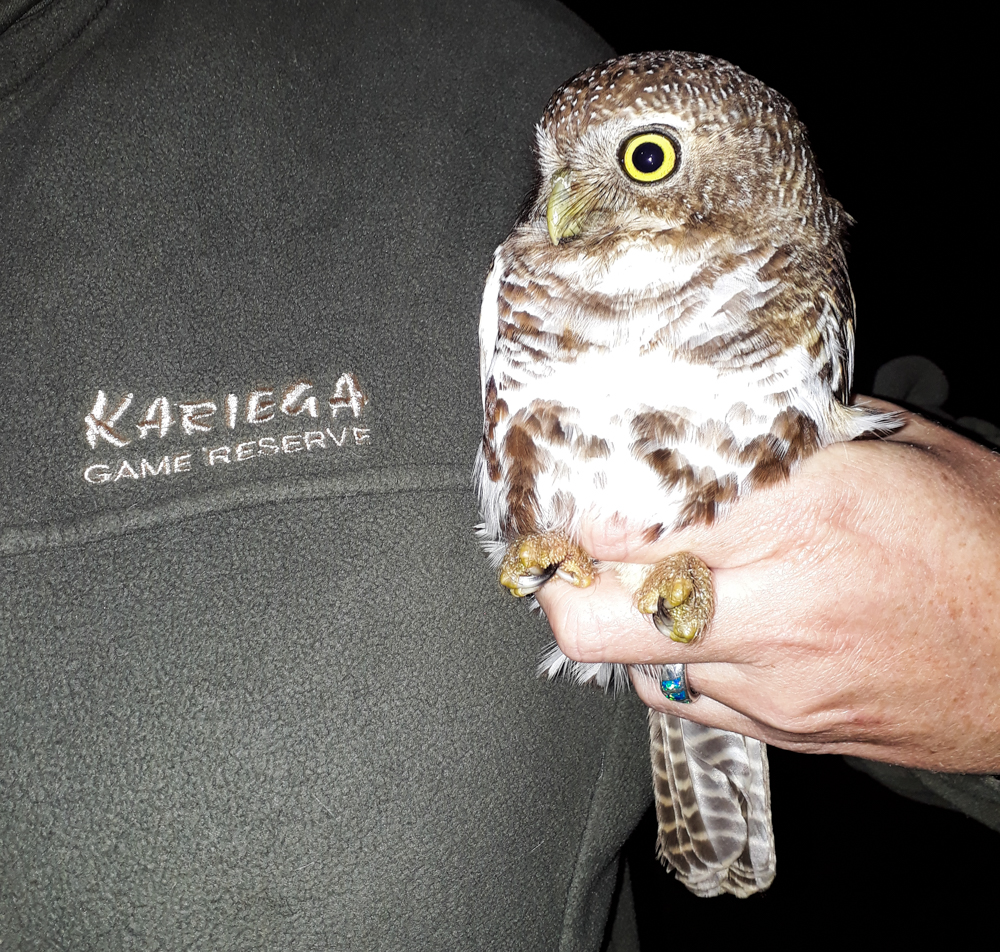 Barred Owlet Research Project: What Next?
For the African barred owlet research project to be successful, Jo Balmer and his team of researchers need to collect data from a few more individual owlets in the Eastern Cape to prove their theory. They are also visiting other areas and hopeful for further successful captures. To date Kariega Game Reserve is the only reserve where any barred owlets have been caught so far.
The Kariega Foundation helped to fund this great research project with some of the equipment needed. Funds were generated for this sponsorship via the Kariega Foundation conservation and community levy. All adult guests staying at Kariega pay a compulsory levy of R130 per person per night in addition to accommodation and other costs. These funds are invested directly into our community and conservation projects, which play an immediate role in the betterment of local livelihoods and conservation efforts.
Read more about our other Kariega Foundation conservation and community projects. Please feel welcome to post questions and comments below or email foundation@kariega.co.za.