African Barred Owlet Project
The African barred owlet is a small owl species that was first described in 1834. Since then the species has remained virtually undetected in the Eastern Cape region of South Africa. There have been many attempts to locate them, however, very few sightings of this elusive little bird of prey have been recorded. The owlets are widespread in northern parts of South Africa, Kenya, Mozambique and Zimbabwe. Specimens collected in these northern areas look and sound slightly different to their Eastern Cape relatives. Not much is known about the Eastern Cape individuals, which makes it difficult to predict how, where and when to try and locate them successfully.
In 2013 the Kariega head guide spotted and photographed an African barred owlet on the reserve. Subsequently small groups of birders and other guides recorded sightings of this rare bird at Kariega Game Reserve. In late 2016, Jo Balmer and Daniel Danckwerts of Rhodes University began a research project on the barred owlet, with support from the Kariega Foundation and Kariega Game Reserve.
The Kariega Foundation has funded some of the equipment used for the research. Kariega Game Reserve provides access, vehicles and other resources to assist with the ongoing needs of the research project. 
There are a few known locations where African barred owlets have been heard and sometimes seen on Kariega Game Reserve. These, and hopefully other new locations, are being used to monitor and collate information for the project objectives.
The objectives of the project led by principle researcher Jo Balmer are to:
Collate all known sightings of Eastern Cape African barred owlet individuals.
Determine the possible distribution.
Compare call structure analysis to northern African barred owlet individuals
Collect and analyse genetic material to assess taxonomic relationships among different subspecies of African barred owlets.
Read more about sightings of the African barred owlet at Kariega Game Reserve. 
How can you Support this Project?
Donate funds to support the research costs.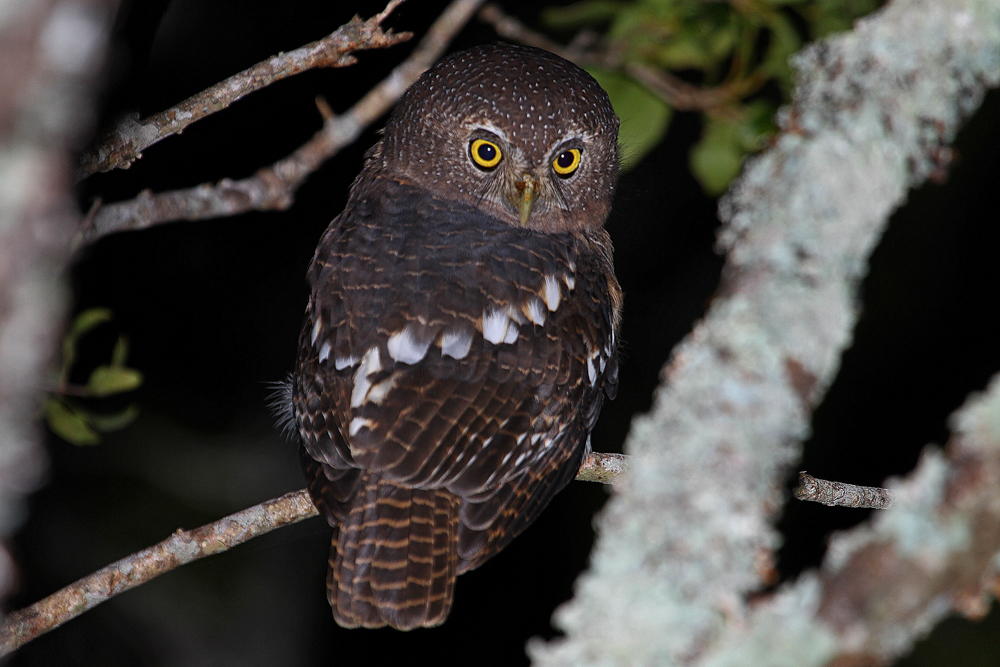 Photographs taken by Jo Balmer.
Donate
Donate via credit card on GivenGain
How can you Help?
Any help and support we get from anyone is hugely appreciated.
You can help in many ways:
First National Bank
(or FirstRand Bank)
Account no: 62275606526
Branch:Newton Park
Branch code: 261050
Swift/IBAN: FIRNZAJJ or FIRNZAJJXXX
Bank Head Office Address: FNB Bank City, Simmonds Street, Johannesburg, 2000
Contact us regarding other ways to donate and support a project of your choice.
Conservation Updates
We post regular updates on all of our Kariega Foundation conservation projects. Read our conservation updates.