Update: African Barred Owlet Project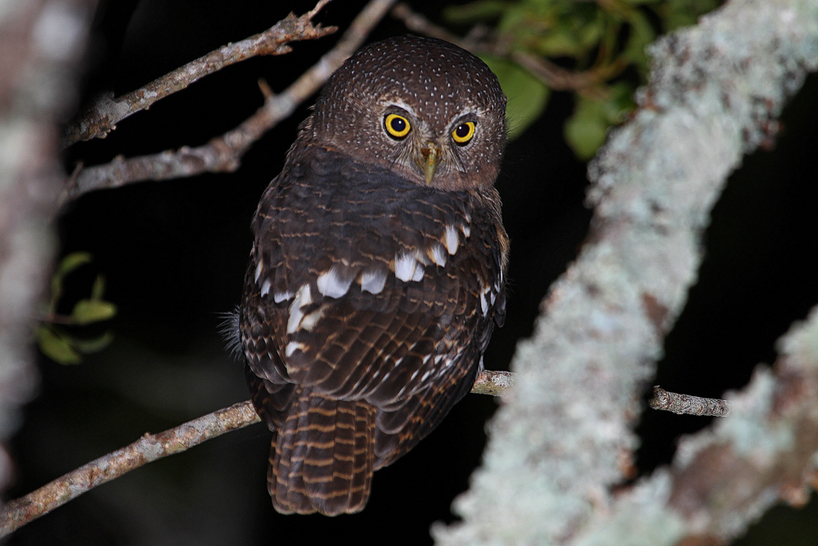 In 2013 the Kariega head guide spotted and photographed an African barred owlet on the reserve. Subsequently small groups of birders and other guides recorded sightings of this rare bird at Kariega Game Reserve. In late 2016, Jo Balmer and Daniel Danckwerts of Rhodes University began a research project on the African barred owlet, with support from Kariega Game Reserve and the Kariega Foundation.
The researchers have been trying to get enough data to prove that the southern and northern populations of these little elusive birds are in fact African barred owlet sub-species. It is very difficult to locate these birds but there have been some exciting sightings of African barred owlets at Kariega Game Reserve.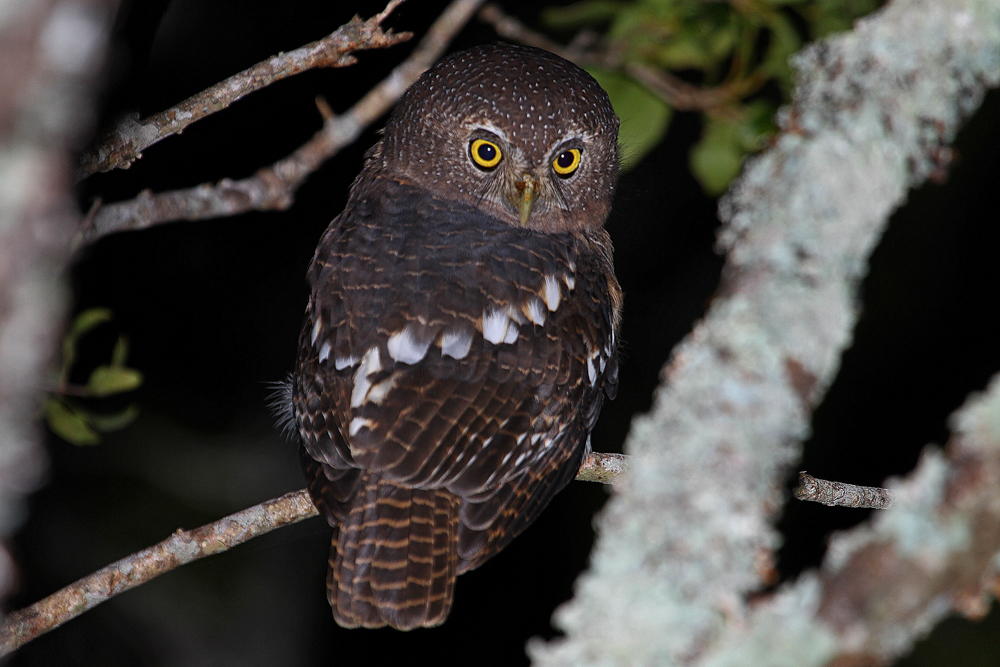 Exciting Sightings of African Barred Owlets
In 2018 we have had some exciting sightings of these little secretive birds. While out calling in different parts of Kariega's 10,000 ha vast reserve we struck it extremely lucky in May 2018. Usually just the sound of theses owls is enough to make everyone happy. However, on this occasion we were fortunate to find two birds in two different locations! And what made this even better was that we got brilliant photos of both of the owlets. This was the first time, that we know of, that two African barred owlets have been seen in one night.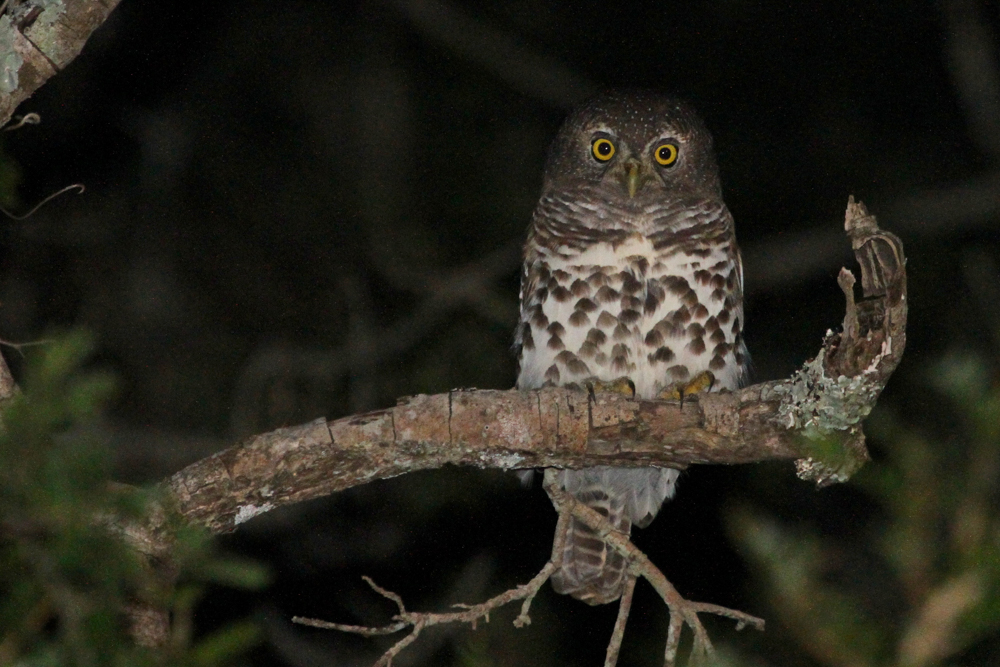 Fantastic Photos of African Barred Owlets
Jo Balmer is the main researcher on the African barred owlet project. He took the amazing photographs used in this blog. These sightings and photographs are the best we have ever had at Kariega Game Reserve.
There have been very few recorded sightings of this elusive bird of prey. It is very rare and particularly difficult to spot as it is so small. The adult birds are fully grown at 22 centimeters, which is about the size of your hand. Adult African barred owlets only weigh about 100 grams - only 20% of the weight of a block of butter!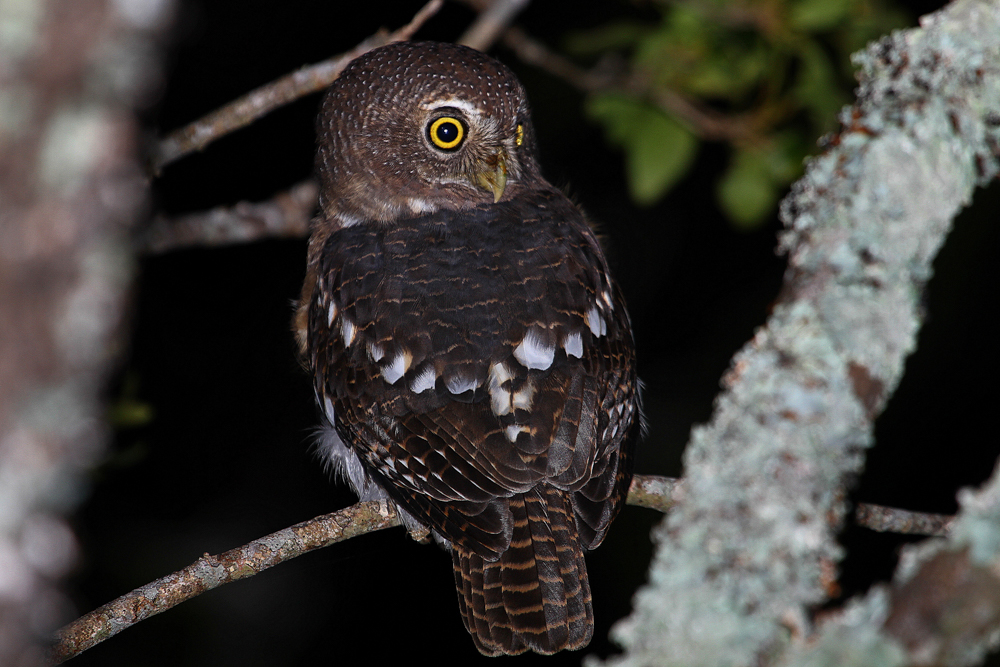 Read more about the African barred owlet project led by researcher Jo Balmer on the Kariega Foundation page and on the African barred owlets and other birds section on our blog. For further information please contact the Kariega Foundation Project Co-ordinator Jo Haesslich via email on jone@kariega.co.za or add your questions or comments in the comment section below.