Rhino Thembi Dehorned: Will it Protect her Against Poaching?
On 11 September 2016 three rhino conservation organisations teamed up with the Kariega Foundation to sponsor the first dehorning of rhino Thembi. The procedure removed as much of Thembi's horn as possible so that there is less chance of her being killed by poachers. The dehorning was carried out by wildlife vet Dr William Fowlds. Listen to his commentary in this video taken just prior to the dehorning.
The Kariega Foundation Save the Rhino Fund, Dancing for Rhinos, Thandi's Endangered Species Association (TESSA) and Driving Against Extinction (DAE) partnered to pay for the dehorning. We are very grateful to the passionate conservationists in these organisation, most of whom have been intimately involved in Thandi and Thembi's inspiring story. 
Rhino Dehorning Costly and Intrusive
Dehorning a rhino is a very intrusive procedure for a rhino as well as a very costly requirement for safari reserves. The intervention has to be frequently repeated as the horn grows back in approximately 18 months. The more frequently an animal is immobilized the greater the risk of complications. We belived that all this is a small price to pay for the ultimate protection of rhino against poaching.
Dehorning Helps Protect Kariega Rhino Against Poaching
Dehorning has assisted to protect the Kariega crash of rhino against poaching for the past four years. Kariega ranger Daniel, also a founding member of DAE along with his wife ranger Jone, recorded the event and gives us insights into the complexity of the process through these amazing photographs. Thank you Daniel.
Dr. Fowlds briefs his team.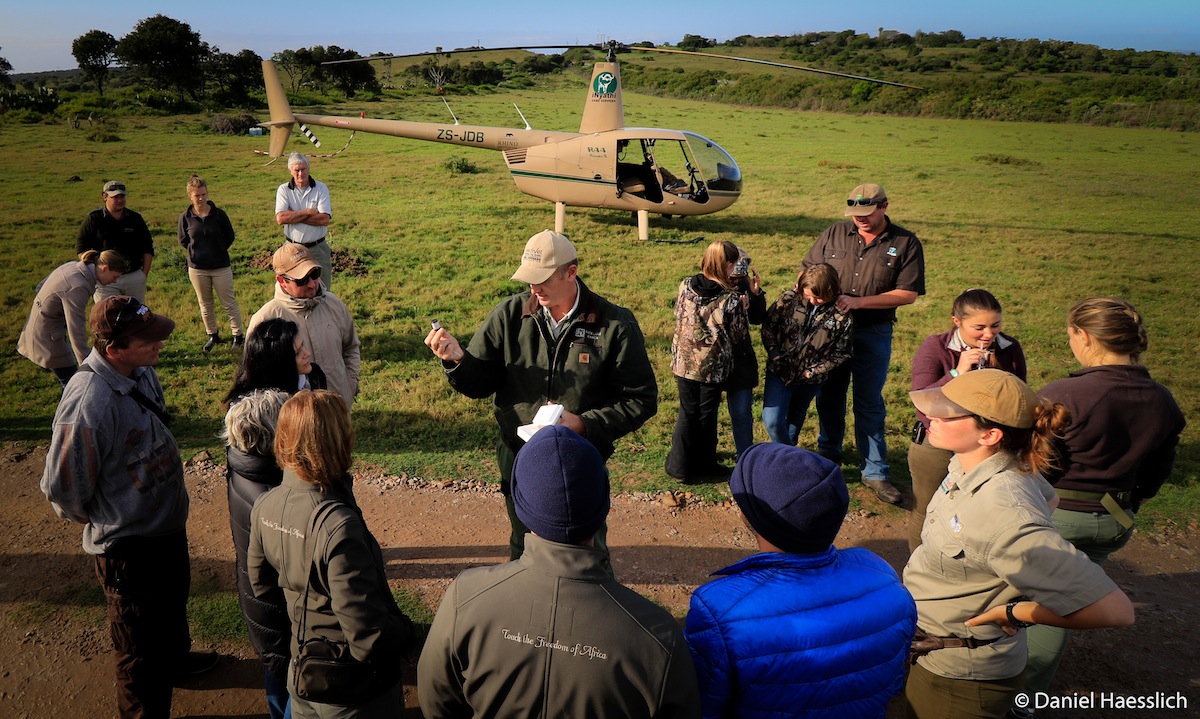 Thembi is darted and immobilized.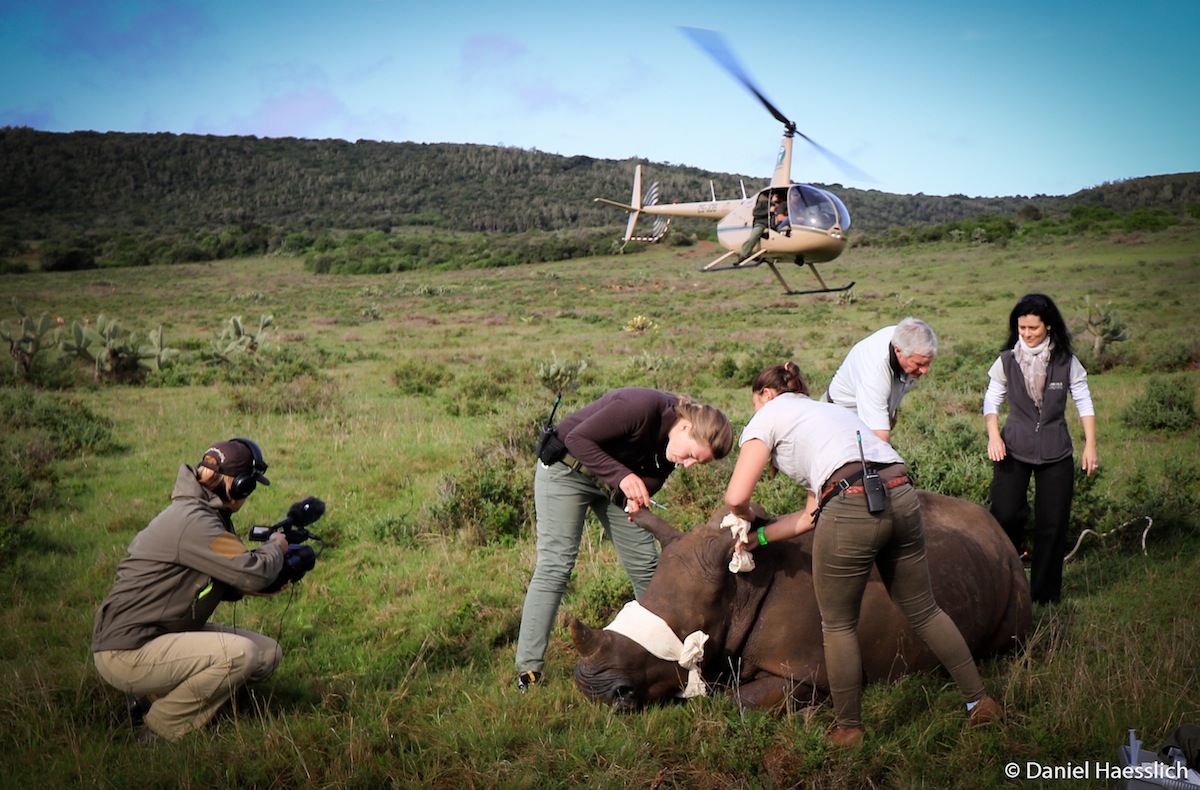 Dr. Fowlds measures the horn before removing it.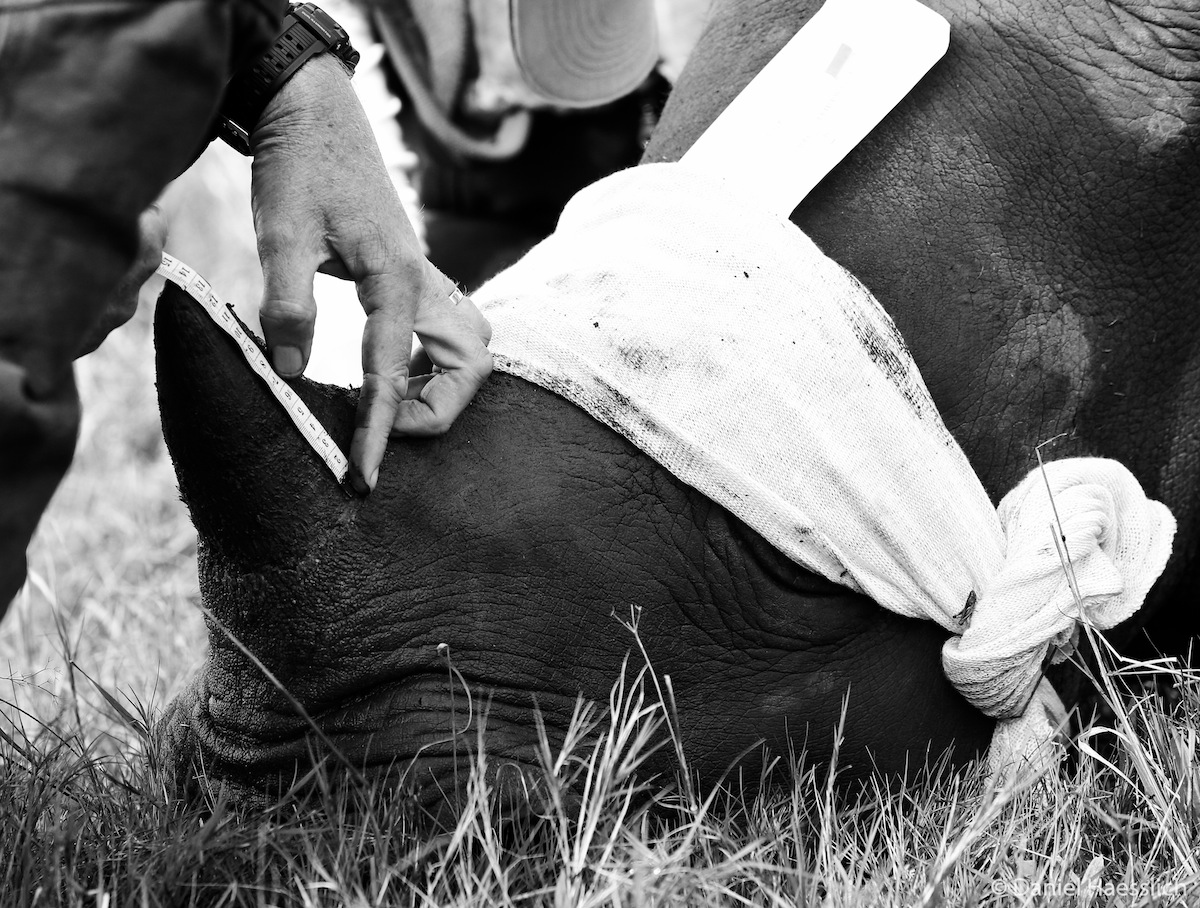 Thembi rests post procedure.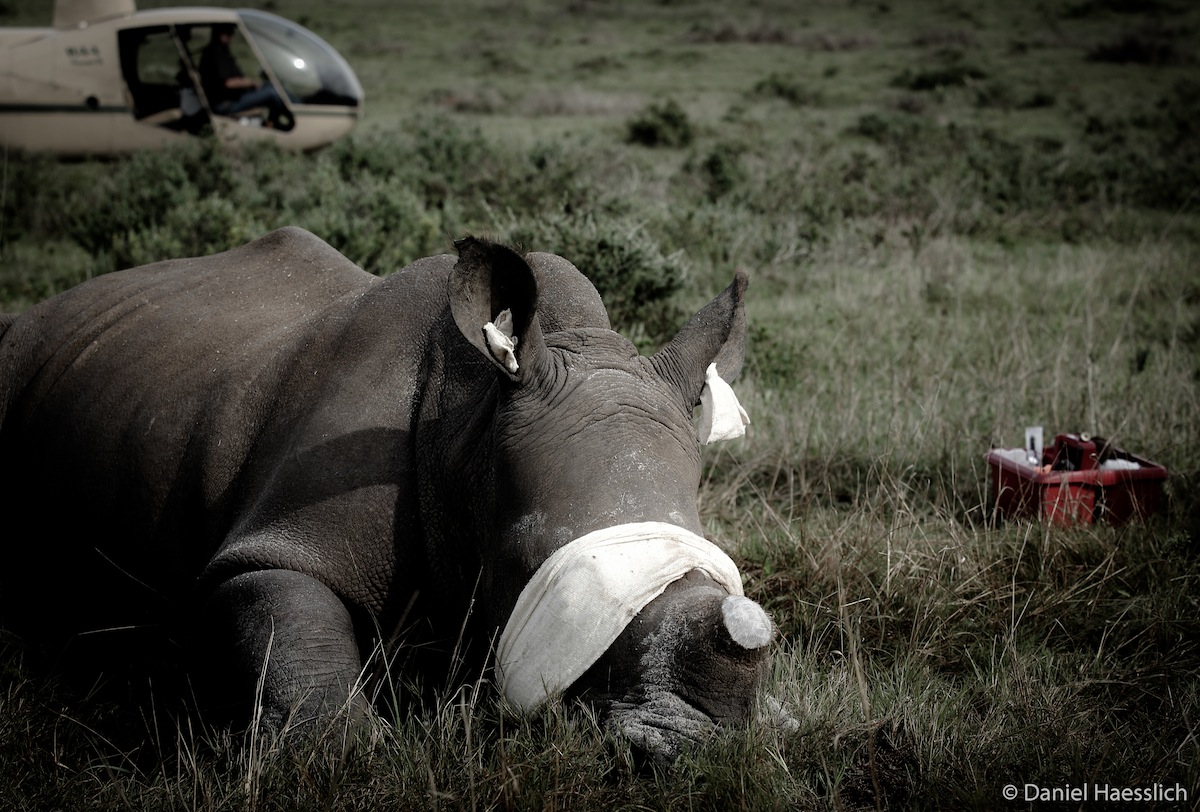 Thembi, our golden girl, up and recovered but ... without her horn.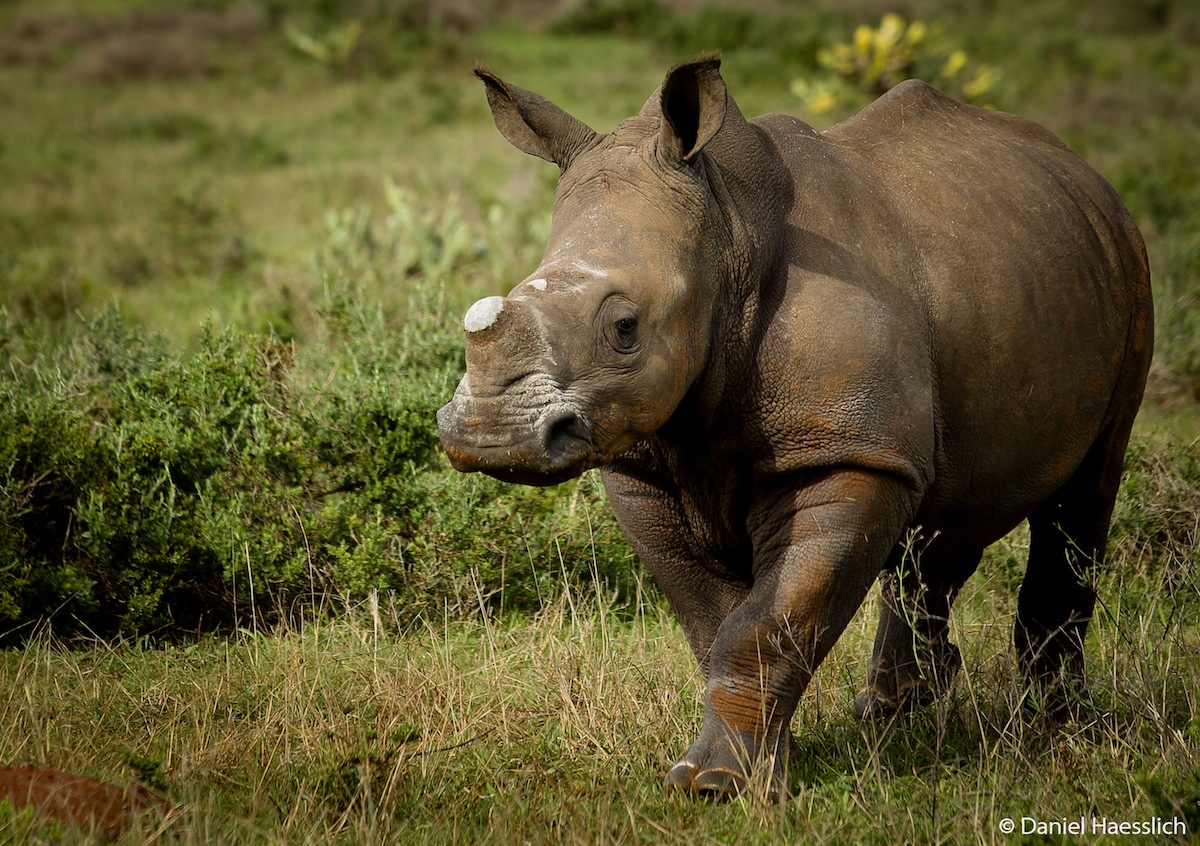 Thank you to Dr. Fowlds and his team as well as all of those who have danced, driven, walked and talked to raise funds to assist in keeping the Kariega rhino safe.
If you would like to support our efforts please make a donation to the Save The Rhino fund. It is quick and simple and can be done online. Every little bit helps and is hugely appreciated.