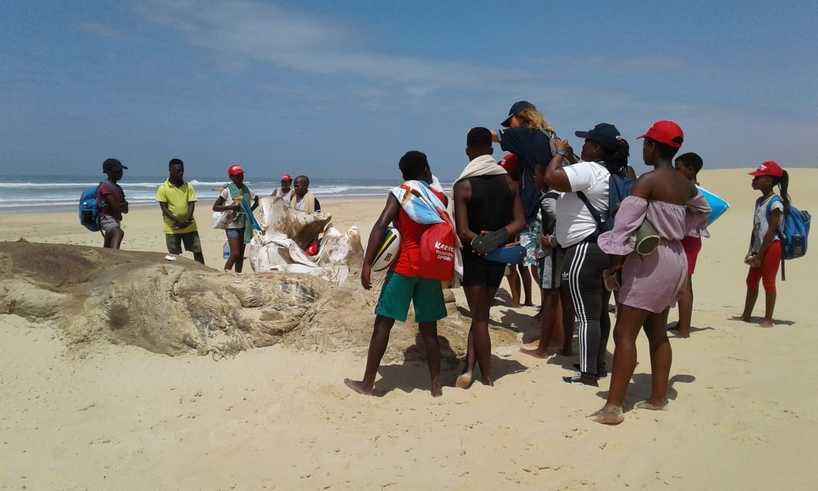 In December 2019, the Kariega boma dancing group from Ekhupumleni enjoyed a fun-filled, two day camp at the small coastal town of Boknes near Kenton-on-Sea. The camp was generously sponsored by past safari guest Katherine Deag who, after being entertained by this group of young dancers while staying at Kariega Game Reserve, was inspired to give something back and consequently raised the funds to treat the dancers to a camp experience - a first time experience for most of these children. 
The Kariega Foundation team, including Jone, Noma, Nosi, Phumla, Chris and Marcia facilitated the camp with the objective of creating a safe space for the children to have fun, connect with nature, learn more about themselves and the world they live in and become inspired! By all accounts that is exactly what they achieved over two glorious days and nights.
Boma Dancers Enjoy Walks, Whales, Stories & Swims on Camp
The group of children arrived at the camp venue on Friday and took time to settle in, relax and prepare for an action packed Saturday which kicked off with a 9km walk along the beach to Dias Point and back. Along the way Chris and Marcia, our environmental education team leaders, brought the ocean pollution crisis to life for the children by illustrating the similarities between jellyfish and plastic and showing them how turtles and other marine life mistake plastic for jellyfish, eat it and die; highlighting the importance of removing all plastic from the ocean and environment at large.
They also pointed out sea snails and blue bottles and spent time with two humpback whale carcasses where Chris and Marcia explained the difference between toothed whales and baleen whales and pointed out the baleen in the whale mandibles. A long discussion about whales and marine conservation followed!
The group paused for a well deserved lunch at the Dias Cross memorial overlooking the magnificent views of the Indian Ocean, coastline and Bushmans River mouth. Chris shifted his skills from conservationist to storyteller and enthralled the children with stories of the Portuguese seafarers and the history of Bartholomew Dias rounding the Cape of Good Hope for the first time in 1488 and making it as far as the exact point where they were eating lunch and the significance this had in opening up the Spice Route for Vasco Da Gama to the far East.
A swim was enjoyed by all before walking back.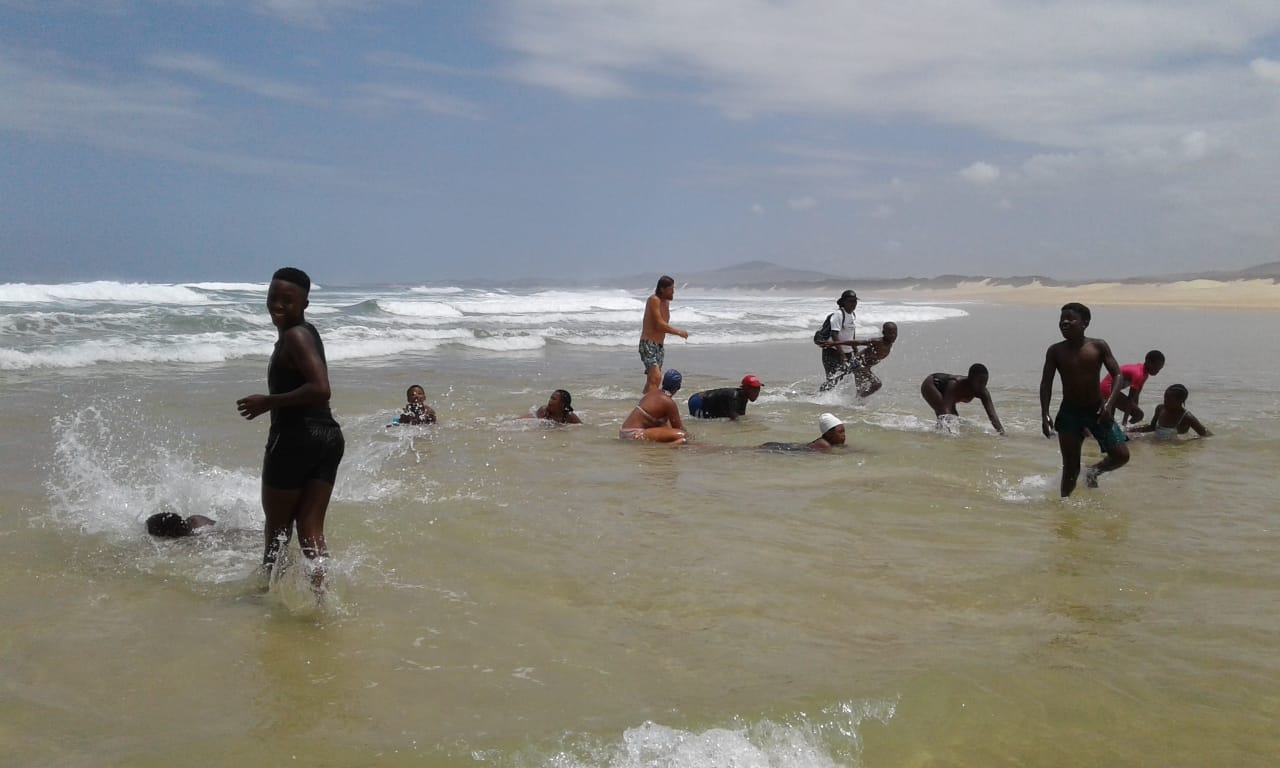 Dreams Ignited at Boma Dancers Camp
One of the most detrimental truths about growing up in an under resourced and overlooked community is the lack of exposure to knowledge, people, stories and experience that spark a dream within you. What these young dancers love most about dancing in the boma at Kariega Game Reserve is that they meet people (often children) from all over the world who have opened their hearts and minds to stories and knowledge and dared them to dream!
One of the conversations that unfolded on the walk home along the beach was about underwater life and scuba diving! The children were so intrigued as to how it would feel to breathe under water! Chris and Marcia followed this spark of interest by showing their personal dive videos from Papua New Guinea and the Wild Coast. We dare to dream that there may be a future scuba dive master or marine biologist watching those videos...
Finally, to end off a wonderful day, everyone settled down to a movie and delicious popcorn expertly made by Noma, Nosi and Thandi. The movie was "Step," a Vulcan Production about an under privileged dance group from Baltimore Maryland and their personal struggles and efforts to succeed in a dance competition. Everyone found it truly inspiring. Afterwards the group enjoyed a traditional South African braai and danced under the stars.
On Sunday the Kariega Anti-Poaching Unit including Daniel, Jone, Lhiabona and Dtree gave a presentation on anti-poaching and a demonstration with Cyrus, one of the tracker dogs.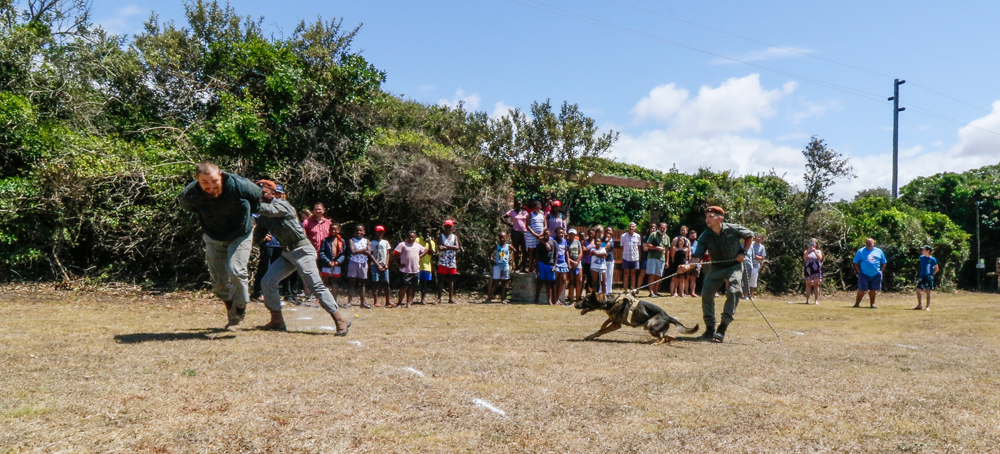 Huge Appreciation for Boma Dancers Camp
Thank you again to Kariega guest Katherine Deag and to the Kariega Foundation team for making this camp possible. Our young boma dancers enjoyed a hugely fun and informative camp which we hope to make an annual event. Katherine, you have beautifully demonstrated how one can make such a positive difference is another persons life, and ignite the spirit of Ubuntu. This spirit creates an environment of community kindness and support. Ubuntu is the belief that when selfless acts of service contribute to the success and wellbeing of others that those acting kindly experience the benefits too. "I am what I am because of who we all are."
Find out more about the Kariega Foundation and get in touch if you would like to assist in any way via foundation@kariega.co.za.