Rhino Adopter Wins Eastern Cape Safari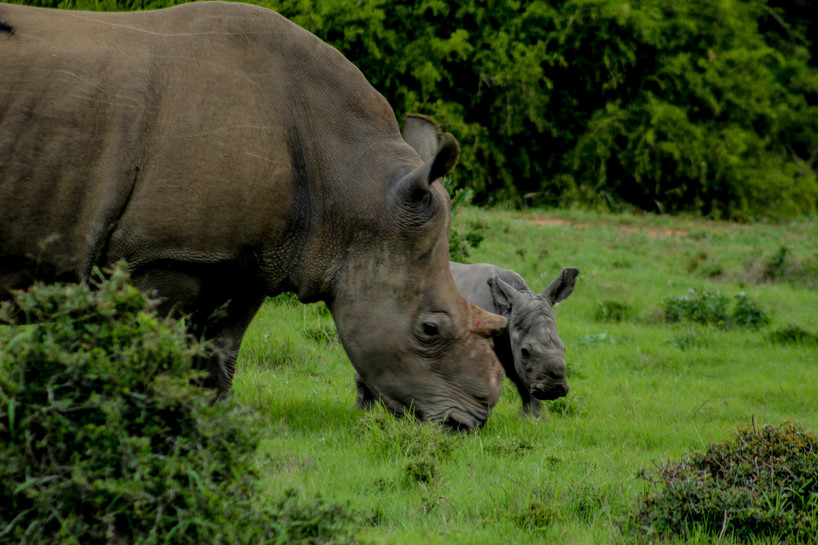 Congratulations to Heather McBurnie, the winner of the Kariega Game Reserve and Helping Rhino rhino adoption competition. Heather was entered into the draw as one of the first fifty adopters of rhino Thandi and her calves Thembi, Colin and Mthetho. Heather has won a complimentary two night Eastern Cape safari at Kariega Game Reserve's luxurious Ukhozi Lodge . Kariega Game Reserve is home to the famous Big 5, which Heather will have the privilege of beholding in the African wild.
We are hugely grateful to Heather and all of those who have become rhino adopters of Thandi and her family. Funds raised through these adoptions go directly to supporting environmental education programmes run by the Kariega Foundation in our local schools and the other international rhino protection and conservation projects supported by Helping Rhinos. 
Although the competition is over, the opportunity to support these rhino conservation, protection and preservation programmes is ongoing via the Helping Rhinos website:
Who is Rhino Thandi?
If you have taken an interest in this blog, you probably know the answer to that question already! For those who don't, Thandi is the rhino that captured our hearts when on 2 March 2012, she and two other rhino fell victim to a brutal poaching attack on Kariega Game Reserve. Thandi survived, although her wounds were so severe that her horns will never grow back. Her iconic, hornless profile is our daily motivation to keep fighting to ensure that this magnificent species survives, with their horns intact, for future generations to appreciate.
Thandi's recovery was long and painful and her survival nothing short of a miracle. Even more miraculous were the births of her calves, Thembi (born two and a half years after the poaching in 2015) followed by Colin (born 2017) and Mthetho (born 2019).
Rhino Conservation Collaborators
Earlier in 2019, a UK based charity Helping Rhinos and the Kariega Foundation teamed up to launch the Thandi adoption initiative. Helping Rhinos primary objective is to lead an innovative approach to conservation that will ensure the long-term survival of rhino and other endangered wildlife in their natural habitat through creating strategic partnerships, sustainable operating models and international education programmes that deliver tangible results in rhino protection, habitat preservation, a reduction in the illegal wildlife trade and the empowerment of local communities. The Kariega Foundation, who are actively involved in numerous community building initiatives, including an extensive environmental education programme, as well as being custodians of Thandi and her family, offered a mutually beneficial partnership.
Eastern Cape Environmental Education Programme
It is hard to believe that our environmental education programmes were launched by the Kariega Foundation in January 2019. Their impact across the four Eastern Cape communities and eight schools that enjoy monthly presentations on topics ranging from climate change to species extinction has been hugely successful. This was evident in the September 2019 Climate March in KwaNonqubela, motivated by the Grade 11 Ukhanyo Secondary School Student Environmental Committee which was formed this year as a result of being part of this informative conservation programme.
The significance of these children organising themselves and making their voices heard, with the support of the Kariega Foundation team, is unprecedented in the Eastern Cape and perhaps South Africa. A Climate March is something not seen before in an impoverished township like KwaNonqubela. These children, empowered by knowledge, disproved the false belief that if a child is hungry or uneducated they cannot care about their environment. They proved the opposite – knowledge is power and it is within each of us, irrespective of our socio-economic status, there is the will to care for our environment.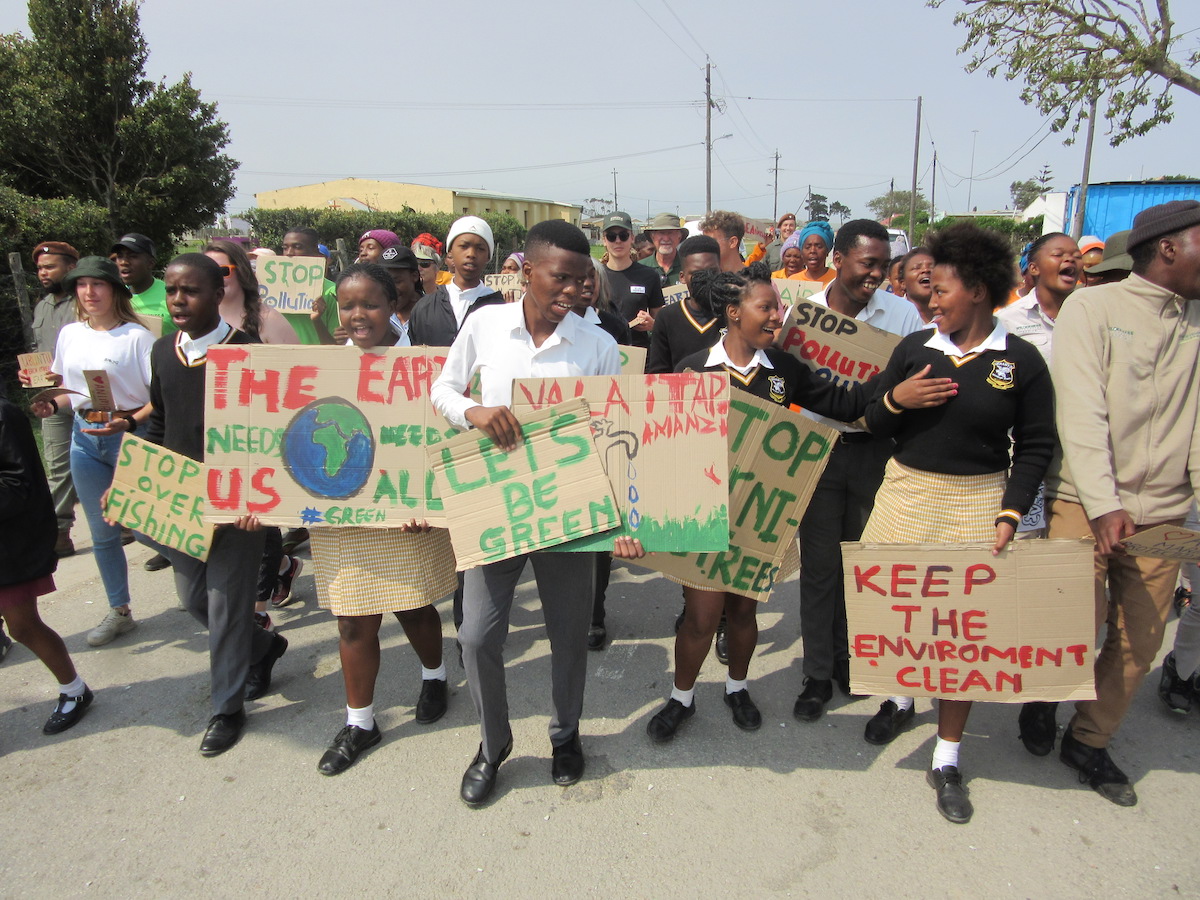 Why Adopt Rhino Thandi?
We believe that environmental education is the only sustainable way to protect the rhino and other endangered species. Dehorning and running expensive anti-poaching units are necessary protective methods, but they are not long term solutions. The only solution is educating. Changing people's hearts and minds. Knowledge is power.
All funds raised through Thandi adoptions or adopting her calf Mthetho (and his siblings) support the growth and reach of the Kariega Foundation Environmental Education Programme – which is why you should adopt Thandi and her family.
If you would like to find out more about the Helping Rhinos Adoption campaign or our Kariega Foundation Environmental Education programme please contact us via email on foundation@kariega.co.za. If you are joining us for a Kariega safari, you are welcome to pop in and visit us in our new offices located at Main Lodge reception. The Kariega Foundation community and conservation levy already makes guests a valued partner but talk to us if you would like to do more.
Photo of rhino Thandi and her third calf Colin thanks to Kariega guide Brett Collett. Photo of the Climate March thanks to Chris Bakkes and Marcia Fargnoli.