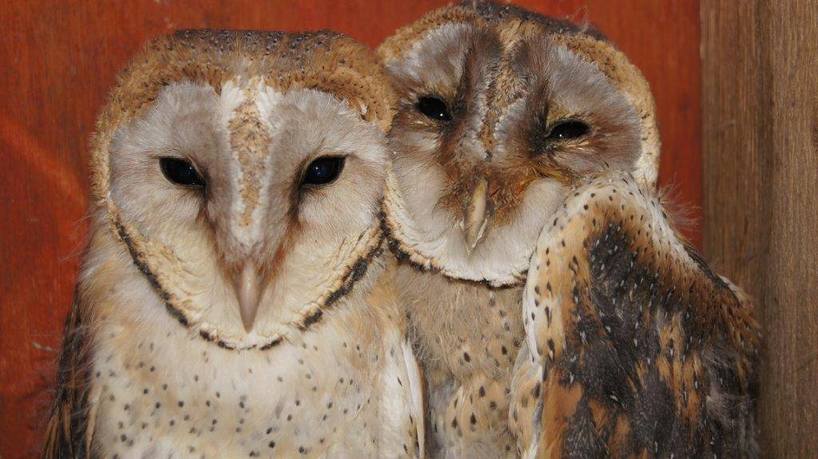 Your wings already exist.  All you have to do is fly ~ Positivity
Kariega Game Reserve and the Kariega Foundation work with the Caring Owl, a raptor and owl rehabilitation organisation run by conservationist Chris Pretorius. Most of the birds are brought into the Caring Owl facility after collisions with vehicles or power lines, dog attacks or poisonings. The survivors are kept in large aviaries where they are looked after. The aim is, once the birds have been brought back to health, to find safe locations and release them back into the wild.
We are very pleased to announce that Kariega Game Reserve has been selected as a safe location for owls to be begin their journey back to freedom. This project is one of the Kariega Foundation conservation projects and is made possible by funding from the Kariega Foundation conservation and community levy. Find out more about these and other projects on our Kariega Foundation pages.
Owl Conservation: Designing a Journey to Freedom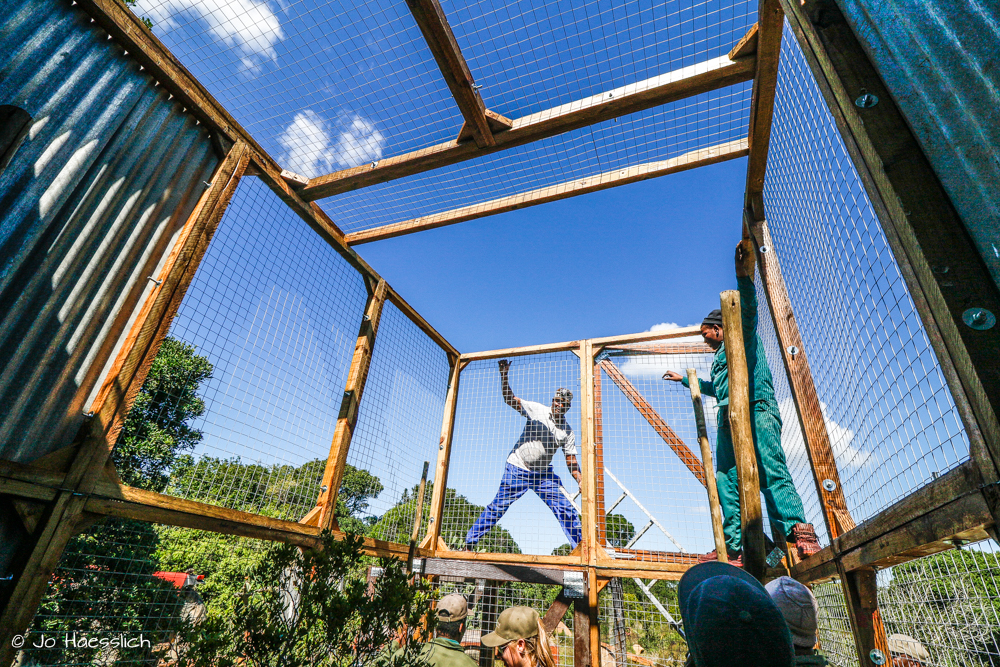 A large enclosure has been designed and assembled by our handy Kariega staff. The enclosure has been constructed in such a way that, when the owls are successfully released, it can be broken down into separate sections and re-assembled again in another location. This will give us the opportunity to release more owls in different areas of the reserve.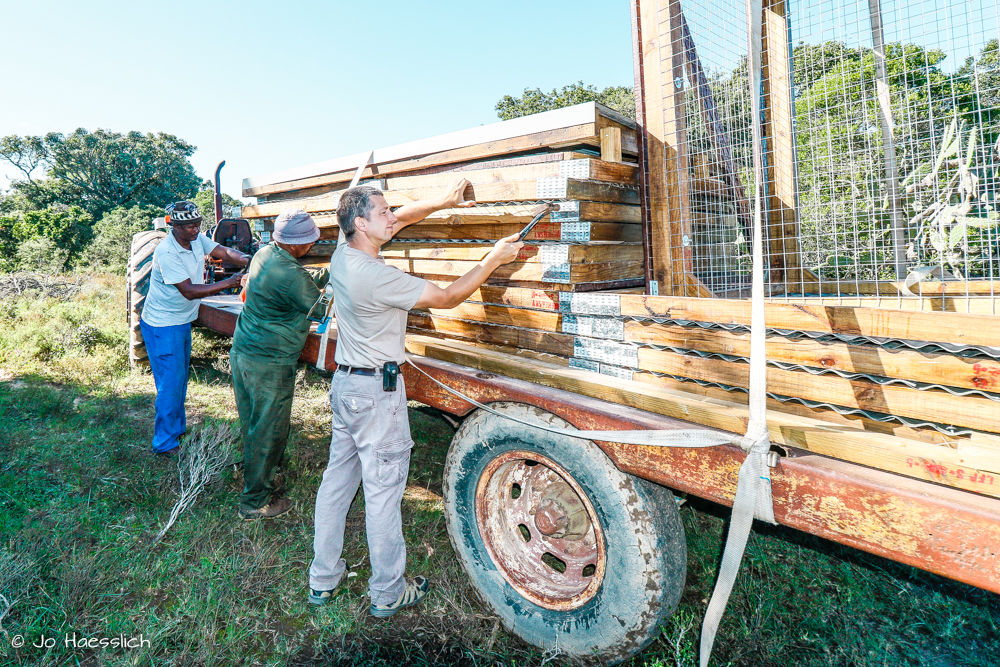 The enclosure includes a large nest box that will keep the owls comfortable in any weather.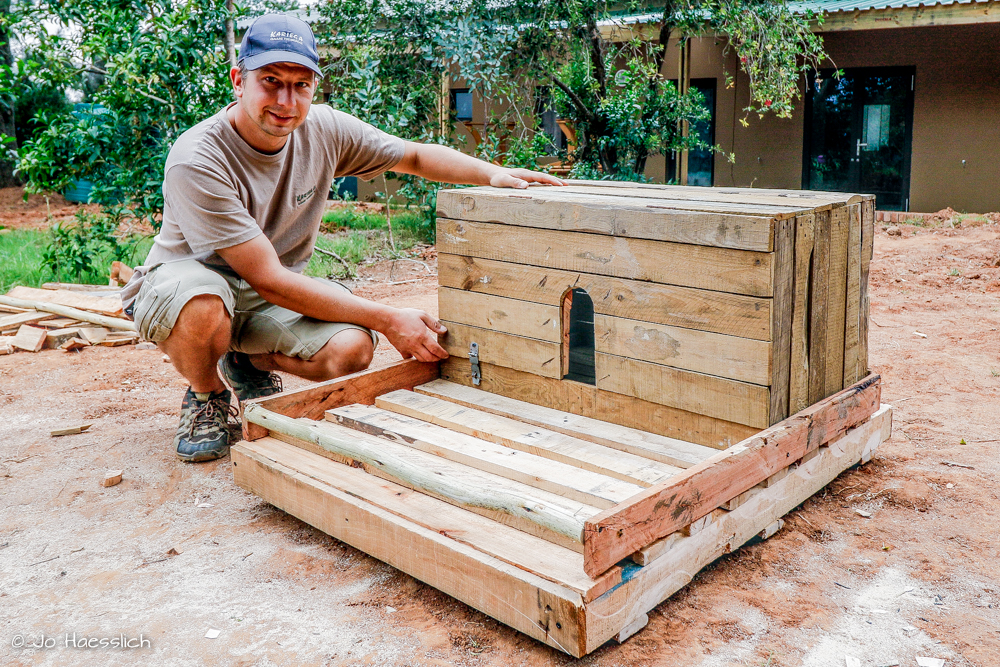 Family of Barn Owls Expected Shortly
The first group of inhabitants in the Kariega owl enclosure will be a family of barn owls, similar to those shown in the first image. The birds will need to be fed daily and given the time and space to adjust to their new surroundings. The enclosure is large enough for the owls to strengthen their muscles used for flying and landing. They will need to be fit when the enclosure is opened after about three months. 
Once the enclosure is opened the owl family will be free to leave whenever they like. The Kariega team will continue to provide them with food for about two weeks after their release. This will ensure that the owls get enough food, especially if they are struggling to adjust to hunting in the wild.
Owl Surveillance Cameras Assist Conservation Research
We will install two surveillance cameras in the enclosure to monitor what the owls are doing inside and outside of their nest box. These cameras have been donated by GEEnet in Grahamstown. We are hugely grateful for their generous contribution. 
We will review the footage from the cameras daily and this will provide us with significant insights into the owls well-being and behaviour. This research will help us to improve the owl conservation project. 
If you have any questions about this or any of our other Kariega Foundation conservation projects, please add your comment below or send an email to jone@kariega.co.za. We will post images and updates on this project on our Facebook page, via Twitter,  Instagram and YouTube. Connect with us on these channels to receive our updates on the owls journey to freedom.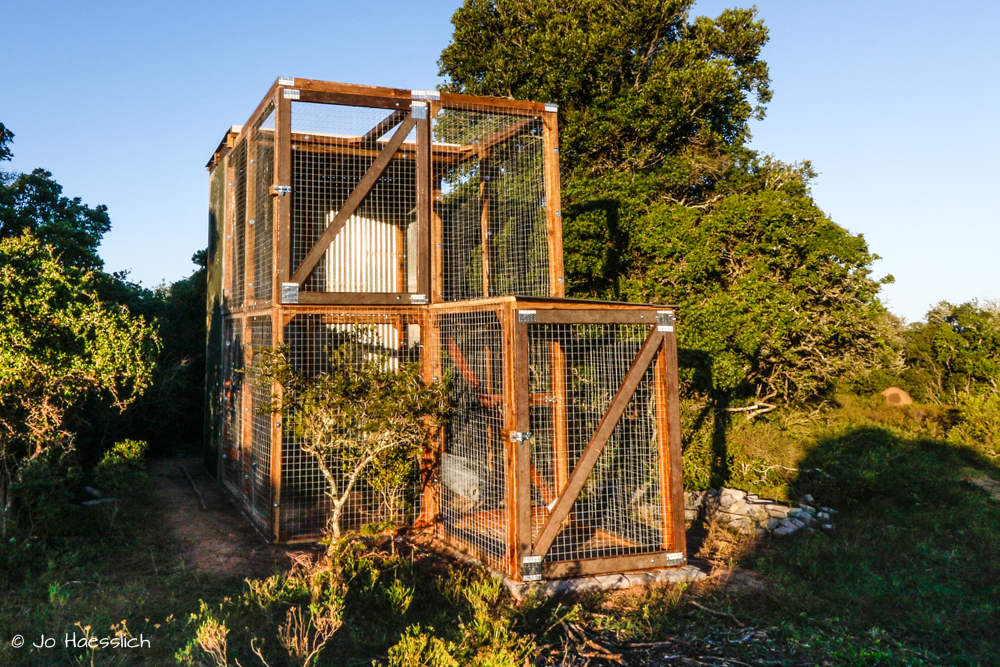 Find out more about owls and owl conservation at Kariega: