Local School Children Learn About Owls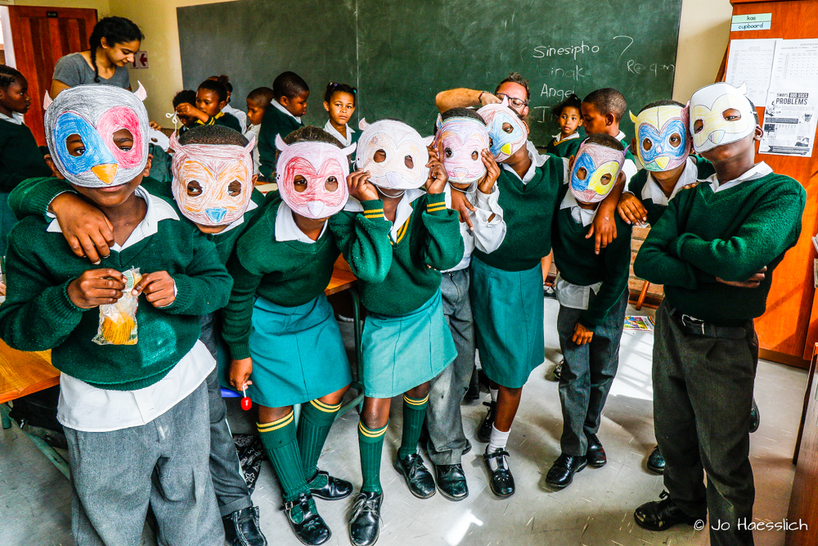 One of the key Kariega Foundation projects is the activation of an interesting, diverse and curriculum aligned conservation education programme with four local primary schools. The community schools are Ikamvalesizwe, Nompucuko, Farmerfield and Klipfontein. The schools serve over 1,000 children between the ages of six and 11.The latest conservation education discussion was about owls and was lead by Chris Pretorius from the nearby Caring Owl sanctuary. 
Many of the school children knew about owls, but most had never seen one before. These conservation education discussions gave the children the opportunity to see a number of beautiful owl species and learn more about them. The three owls who visited were Tiny the little Scops owl, Tokkelosh the blind spotted eagle owl and Mama Khulu the giant eagle owl.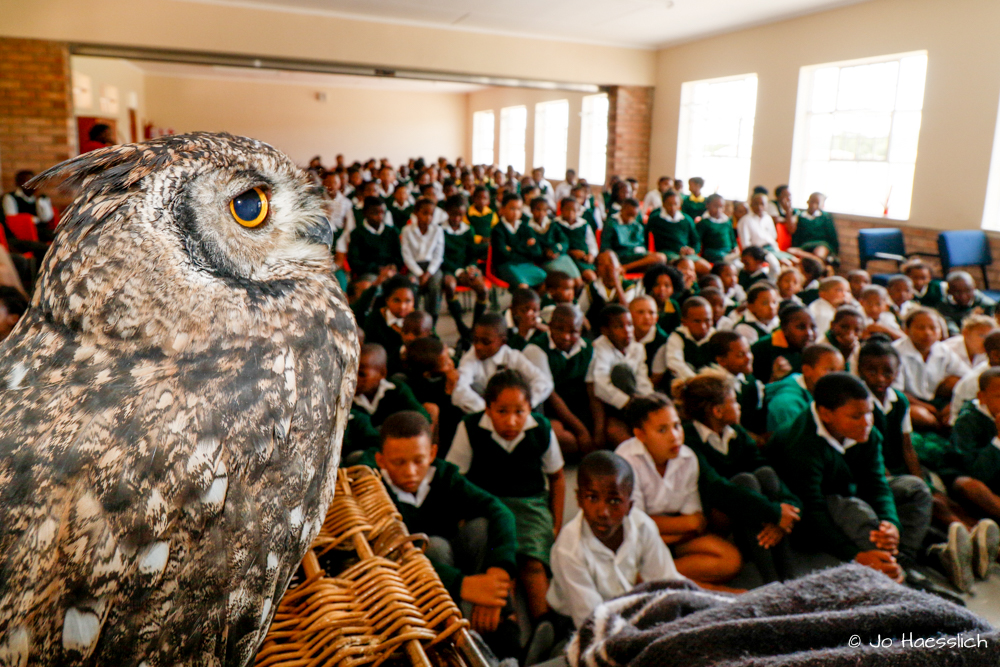 Children Learn About Owls and Unfounded Superstitions
There are quite a few negative beliefs about owls in various African cultures. It is widely believed that if an owl sits on the roof of your house then someone in your family will pass away. Unfounded superstitions like these mean that owls are sometimes killed to make sure the "bad bird" has gone.
Chris educated the children about the importance of owls, how they fit into the ecosystem, their amazing features and why we should not be afraid of these beautiful birds, but rather respect and conserve them.
School Arts and Crafts with Kariega Conservation Volunteers
Volunteers from the Kariega Conservation Volunteer Programme also helped to make the learning fun and creative for the children. The volunteers brought along arts and crafts materials and assisted the children with owl-themed activities.  Some children coloured in owl masks and one group even made origami owls!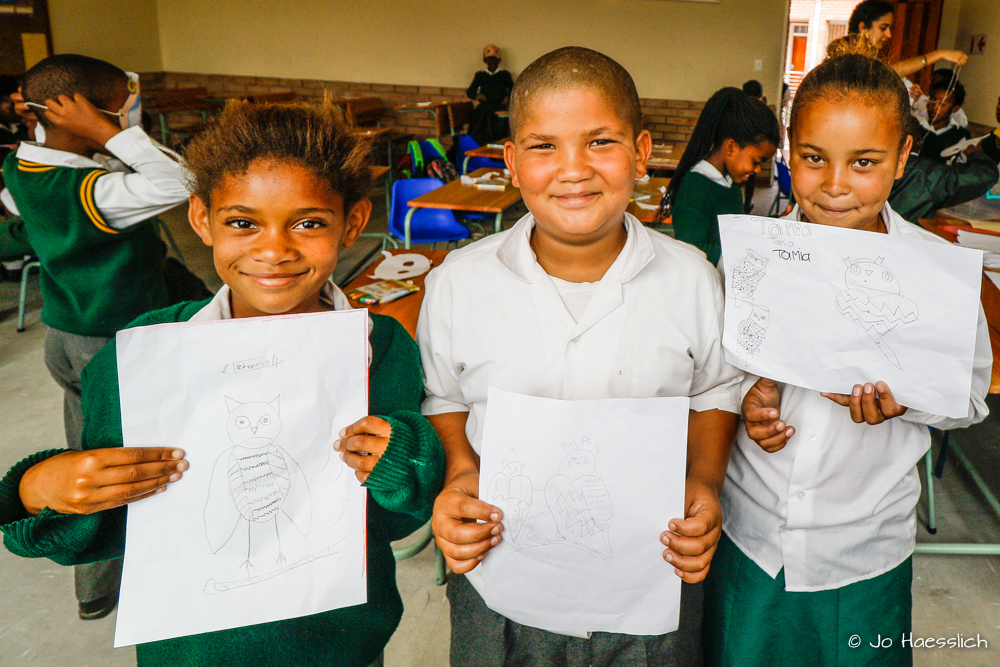 Everyone had a lot of fun and we hope we inspired the children to be junior conservationists.
This conservation education programme is made possible by contributions from Kariega safari guests via the Kariega Foundation Conservation and Community levy. Each adult guest paying guest staying at any of the five lodges at Kariega Game Reserve pays R130 per night. All of this funding is spent on the various Kariega Foundation projects. This contribution is making a huge difference in both community and conservation programmes. A huge thank you to all guests and supporters.
Find out more: