Caring Owl Educational Talk
Kariega Game Reserve and the Kariega Foundation recently hosted an educational talk by Chris Pretorius from the Caring Owl sanctuary. Guests from Main Lodge and Ukhozi Lodge enjoyed the interesting and informative discussion about local owl species. Some feathery personalities also came to visit and it was a wonderful to see the owls and ask this knowledgeable man lots of questions.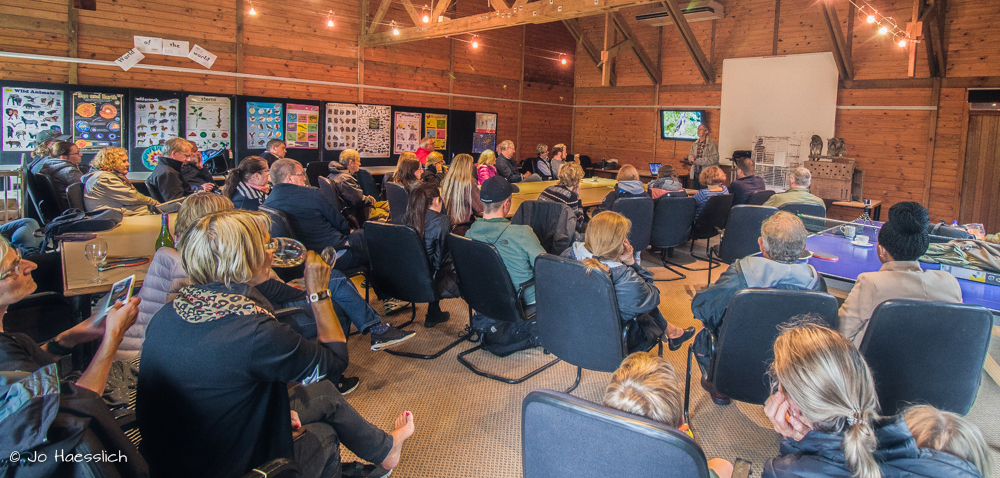 The Caring Owl Sanctuary
The Caring Owl sanctuary started their journey in 2007 when a male spotted eagle-owl showed up on Chris' farm outside Grahamstown, about 50 km from Kariega. The owl, later named Uiltjie (meaning little owl in Afrikaans), didn't know how to fend for itself or catch food. Chris thinks that someone could have hand-raised the owl from a chick and then released it without teaching it how to fend for itself.
Chris put out food for Uiltjie which he very happily ate. The owl soon became strong and skilled enough to hunt and catch his own food but he never left the farm. Uiltjie started "adopting" other animals and seemed to want to feed them as if this was his only goal in life. Not everyone was happy receiving a big fat dead rat for supper!
The main mission of the sanctuary is to rehabilitate owls that have been mistreated, abandoned or injured. Most often the owls are sent to Chris by local pet care associations and local vets.
African Scops Owl Cares for Chicks at Caring Owl Sanctuary
Another owl in the Caring Owl sanctuary is a female African scops owl nicknamed Tiny as she is only about 12 cm high. This owl was brought to the sanctuary, and when she had fully recovered, she choose not to leave. Tiny now plays a very important role by caring for any owl chicks that come into the sanctuary. Most owl chicks are much bigger than her, even when they are only a few weeks old, but this doesn't seem to scare her off. She feeds them and looks after them until they are old enough to be released back into the wild.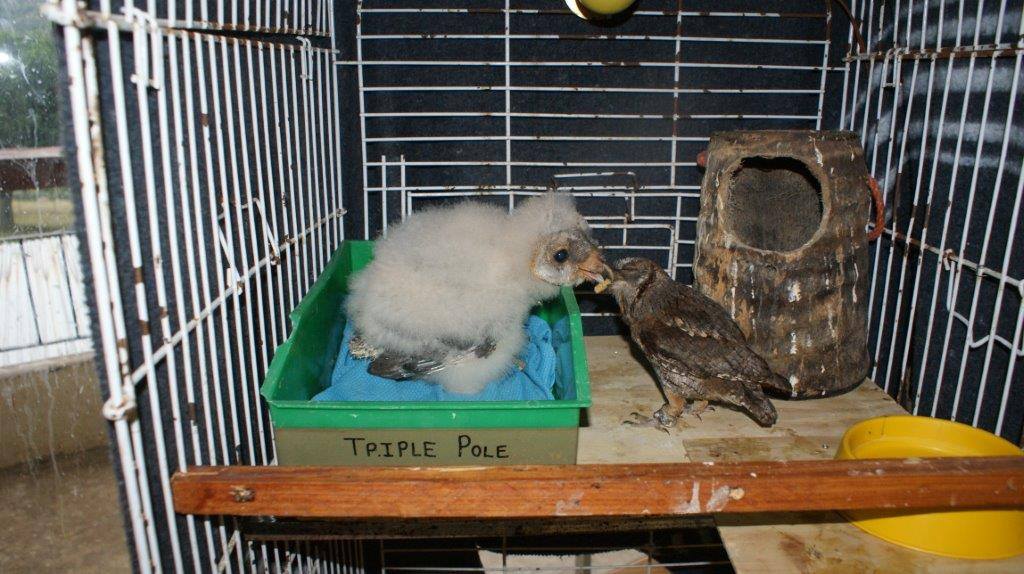 Another owl in the sanctuary that also cares for chicks is an optically challenged male spotted eagle-owl. This owl can't fend for itself as he can't catch food like rodents. This has not deterred him in his role as a foster parent and he skillfully takes meat from Chris and feeds the owl chicks until they are old enough to fend for themselves and be released into the wild.
Want to Know More?
The Kariega Foundation supports the wonderful work done by Chris and the Caring Owl sanctuary. If you would like to know more please email jone@kariega.co.za, visit the Caring Owl's active Facebook page or find out more on their website.