Happy Festive Season from Kariega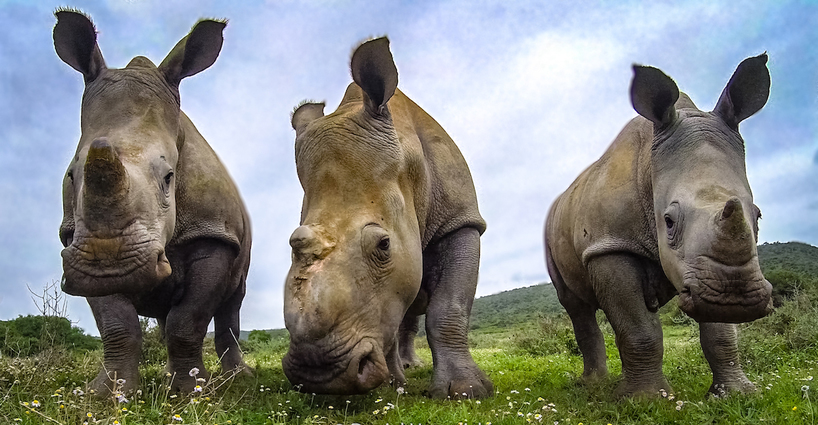 We wish all our safari guests a very happy festive season and a great start to 2018. Special thanks to all of you who have supported our Kariega Foundation Save the Rhino project and followed us throughout the year. 
This year has been a year many ups and downs, from the passing of Colin Rushmere, the visionary and founder of Kariega Game Reserve, to the surprise birth of  rhino Thandi's second calf to the recent burning down of the Ukhozi Lodge. We continue to count our blessings and hope you will too.
This Christmas we hope that you will consider giving a conscious gift where possible. Conscious gifts create a ripple effect by donating profits generated to worthy causes or simply making a positive impact for people, animals and the environment.
Top 5 Conscious Christmas Choices
Here is a list of our top five conscious choices everyone can make this Christmas.
1. Support a Rhino Conservation Organisation
For the fifth year in a row, South Africa is set to record the the death of 1,000 rhinos killed per year by poachers. This means that nearly three rhinos have been butchered every day for their horns for the past five years. Our primary conscious gift this Christmas is thus any rhino conservation organisation and those that raise much needed funds for rhino protection. 
Kariega actively supports the Forever Wild Rhino Protection Initiative of the Wilderness Foundation and the Rhino Project of the Endangered Wildlife Trust. Both are incredible organisations which have our full trust and support in all their commendable endeavors toward saving the rhino.
You may want to consider buying a gift from Rhino Tears Jewellery. These are beautiful, tear drop pendants in gold or silver and 100% of the profits are donated to TESA (Thandi's Endangered Species Association) who channels the funds into the Kariega Foundation Save the Rhino project. The jewellery is created by a past Kariega safari guest who was inspired to use her talents to raise funds for rhinos.
2. Support a Local Entrepreneur
Buying a gift made by a local entrepreneur not only are you helping small independent companies, but you're also assisting them to maintain ethical, locally sourced and environmentally-friendly business at competitive pricing. You can also use the opportunity to find out more about where the products come from, the materials used and the stories behind them. 
3. Cut Down on Plastic
Plastic is polluting our oceans, harming wildlife, filling up landfills without decomposing and having devastating short and long term effects on our planet. This Christmas, and from 2018 onwards, why not challenge yourself, family and friends to cut down on all plastics. Here are a few suggestions that will make an immediate difference: use reusable bags when shopping, buy fresh produce and other food without any plastic wrap, shop at the local farmers market, choose paper rather than plastic straws and use reusable coffee cups.
4. Gift an Indigenous Plant
The Spekboom is a wonder plant. While most trees help us clean up the environment by absorbing carbon from the air, this little succulent packs a powerful carbon-reducing punch. The Spekboom is 10 times more effective than tropical rain forest trees and 100 times more powerful than a pine tree of the same size when it comes to absorbing carbon. Every garden should have a few spekboom trees. They are also waterwise and easy to grow.
5. Share the Love – Share the Food
Let's face it, Christmas food left-overs can go on for days and ultimately land up in the bin. This year why not connect with your closest soup kitchen or homeless shelter and donate all your left-over food for someone else to enjoy. Good for the community and good for your waistline!
We hope that rhino Thembi and her family will inspire you to count your blessings and make conscious choices this Christmas. Thank you for being an awesome, Christmas, eco-warrior and Merry Christmas from the Kariega team. Image thanks to ranger Daniel Haesslich.