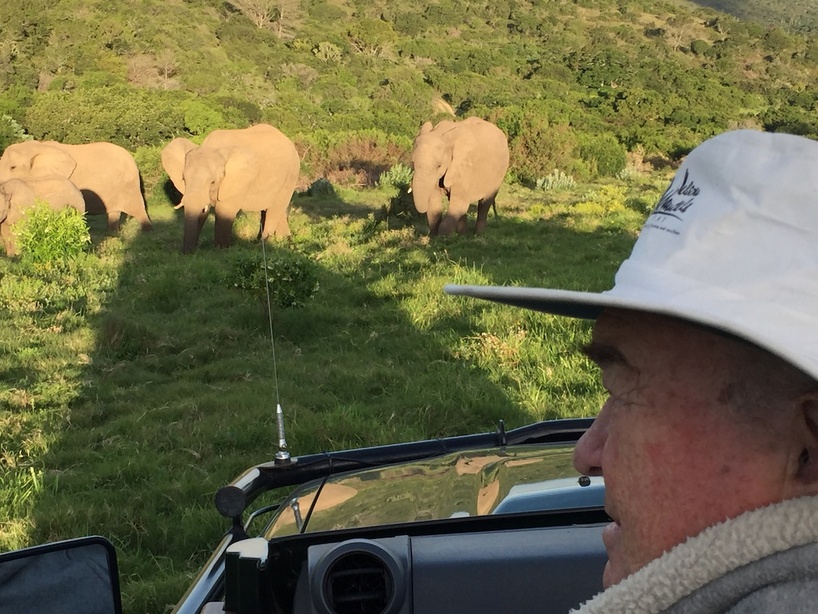 Kariega Game Reserve in South Africa's Eastern Cape was born from the vision of one man, my father, Colin Rushmere. Some of you may have had the pleasure of meeting and chatting to him while visiting Kariega or you may have unknowingly passed him on a game drive sitting in the front of the vehicle, his wide-brimmed sun hat pulled down low, relishing being out with the wild animals in the African bush. Kariega is his favorite place to be.
Eastern Cape Conservation Project Starts 25 Years Ago
The formal history of our expansive 10,000 hectare game reserve started 25 years ago. It is an inspiring and gradual tale of the merging of 15 different farms and arguably the most accomplished conservation project in the Eastern Cape to date. In truth, the first seeds of this beautiful place were planted within my father early in his childhood as a result of a twist of fate caused by the Second World War.
Boy Falls in Love with Eastern Cape Farm
My grandmother (my dad's mother), unable to care for her two little boys in Port Elizabeth while their father was away at war, sent three year old Colin to live with his aunt and uncle on a farm in the interior of the Eastern Cape. My father's eyes twinkle when he talks about growing up on the farm. "I was running the farm by the time I was five," he says and goes on to describe how he spent his days riding around the farm on his horse bareback and speaking Xhosa more fluently than English. "My aunt tried to structure my days to include some schooling … but could never find me," he chuckles! Colin grew up and became a lawyer in Port Elizabeth but in his heart he was always an Eastern Cape farmer.
Conservationist and Eastern Cape Farmer Blend Passions
While my father was the farmer my mother was the conservationist. My dad and mum, Colin and Twinks, met at Rhodes University in Grahamstown. They fell in love, married, had five children and established a life together in Port Elizabeth. My mother is incredibly energetic, loves to be out in nature and is passionate about wildlife conservation. My parents have now been married for over 50 years and Kariega Game Reserve is a perfect blend of their collective passions and a reflection of their mutual love of nature and the Eastern Cape.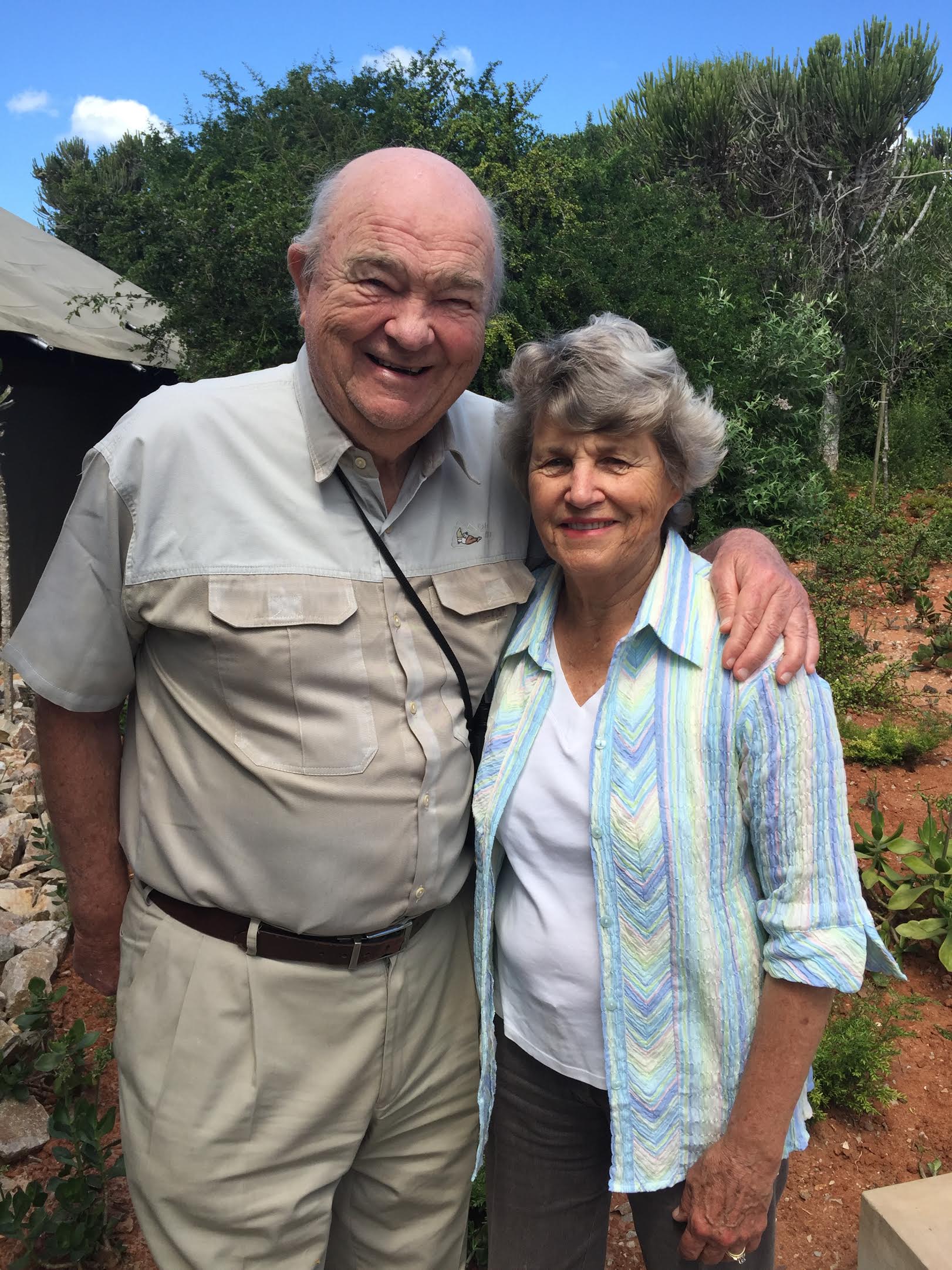 Family Owned and Operated Game Reserve a Treasure to Share
Kariega Game Reserve prides itself on being a family owned and operated game reserve. My brothers, Mark and Graeme, are most actively involved but all of us consider it our family treasure, and nothing gives us more joy than sharing it with our guests. 
Please email me on lindy@kariega.co.za if you have had the pleasure of meeting my Dad! I would love to hear your story.