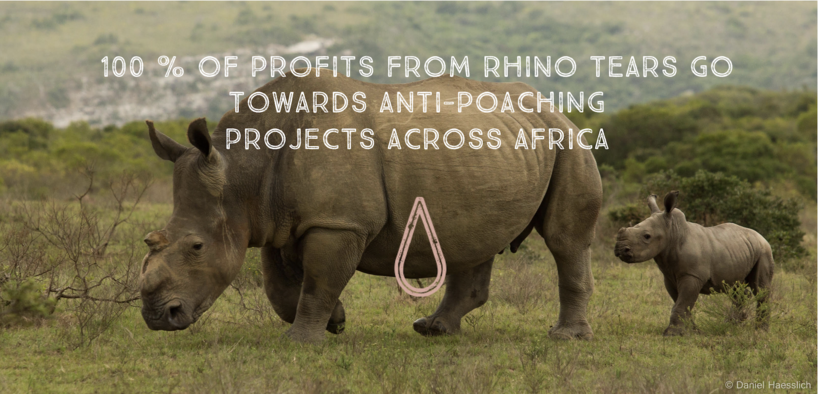 Today is exactly one month before Christmas day. If you are a conscious Christmas shopper and would like to support Kariega's conservation projects please read on! 
At Kariega we have the privilege of meeting and working with seemingly ordinary people who go to extraordinary lengths to support wildlife conservation. Sarah Cobden Ramsay, founder of Rhino Tears Jewellery, and Sarah Menzies, founder of African Cat Project, are two such people.
Find out how shopping with these ethical organisations will raise funds to protect African wildlife and support our conservation projects at Kariega Game Reserve.
Rhino Tears Jewellery: Conscious Christmas Shopping Supports Conservation
Sarah Cobden Ramsay is a wife and mother who visited Kariega Game Reserve as a guest with her family in 2015. It was on this trip that she met poaching survivor Thandi and learned of Thandi's brutal poaching attack and courageous recovery. Thandi inspired Sarah to take action.
On returning home to the UK, Sarah elevated her jewellery-making hobby into a powerful vehicle to raise funds to support rhino protection and conservation. Rhino Tears Jewellery was born. Sarah donates 100% of the profits generated from sales to rhino conservation and rehabilitation efforts across Africa, including at Kariega Game Reserve, in the hope that one day rhino can roam freely without fear of being hunted by poachers for their horns. Her beautifully crafted jewellery can be bought on the Rhino Tears Jewellery website and shipped worldwide. Selected items can be purchased at the Kariega curio shops on the reserve.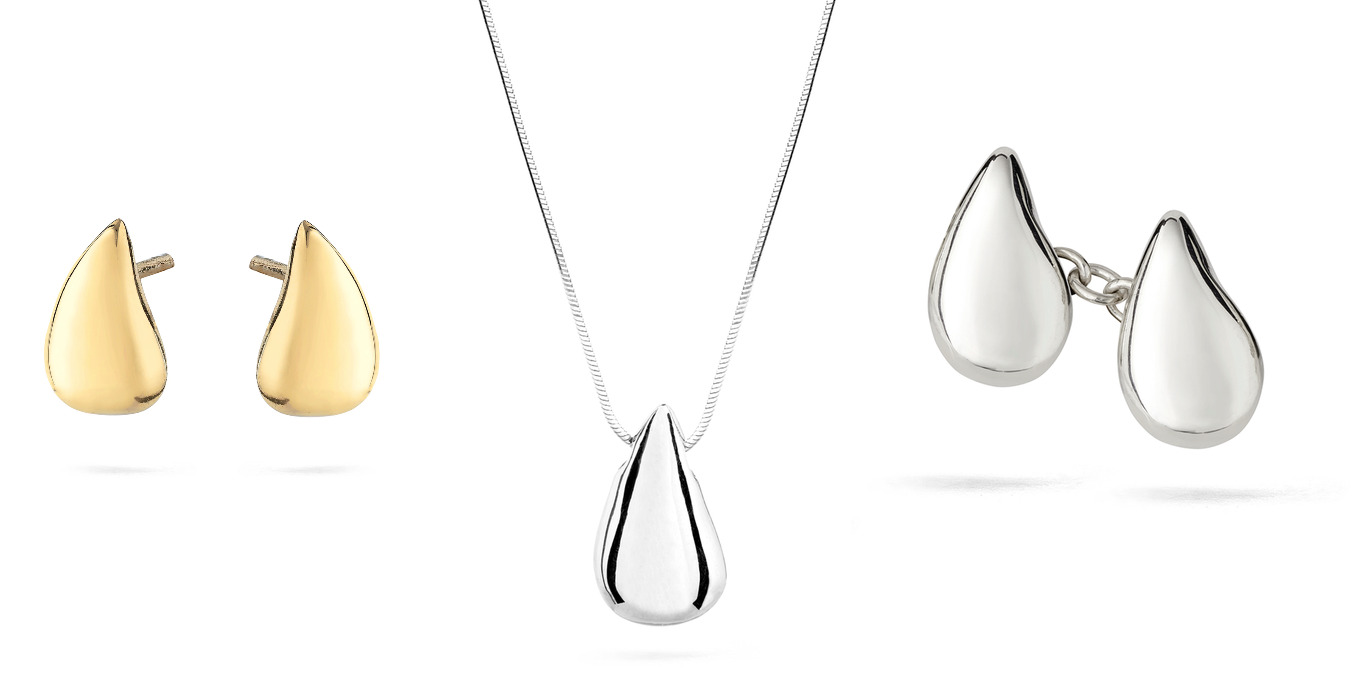 Sales from Rhino Tears Jewellery has resulted in Sarah donating over R100,000 to our Save the Rhino fund managed by our Kariega Foundation over the past three years. These funds have been used to protect our rhino and wildlife by funding two phases of our camera surveillance system as well as a number of camera traps used in support of conservation research projects. The most significant projects focus on brown hyena and African leopard.
It was one of the camera traps donated by Rhino Tears Jewellery that recently captured the first images of a healthy, large male leopard whose territory includes a portion of Kariega Game Reserve. This was a hugely exciting and meaningful discovery for our conservation team who have been working to right the wrongs of the past 100 years during which time leopards in our area were hunted to protect livestock, resulting in a significant and alarming decline in the leopard population. The more information we can capture using camera traps, the more we can do to protect and support the population growth of leopards in the Eastern Cape and provide opportunities for our safari guests to view these majestic cats in the African wild.
African Cat Project: Conscious Christmas Shopping Supports Conservation
Fortuitously and with perfect timing, Sarah Menzies, founder of the African Cat Project, recently connected with us to offer her vast experience with big cat conservation and to raise funds to support the next steps of our leopard conservation project. Sarah Menzies has donated over R50,000 in just two months and this money will be used to fund GPS collars, which are critical to the successful implementation of the next phase of this project.
Sarah Menzies lives in Australia and is a dedicated high school teacher. She runs the African Cat Project in her spare time, raising awareness and funds with the aim of reducing human-wildlife conflict in Africa to protect big cats in the wild, as well as to protect habitats and implement reintroduction programs for big cats who have been eradicated from their former historic ranges. Like Sarah Cobden Ramsay, Sarah Menzies was inspired to start this project after her first trip to Africa in 2012 when she learned more about the issues big cats were facing and felt she had to do something to help.
From humble beginnings, the African Cat Project has grown substantially over the last seven years. The African Cat Project website sells merchandise including fabric toys, t-shirts, necklaces, greeting cards and calendars to raise funds for select lion, cheetah and leopard conservation in Africa.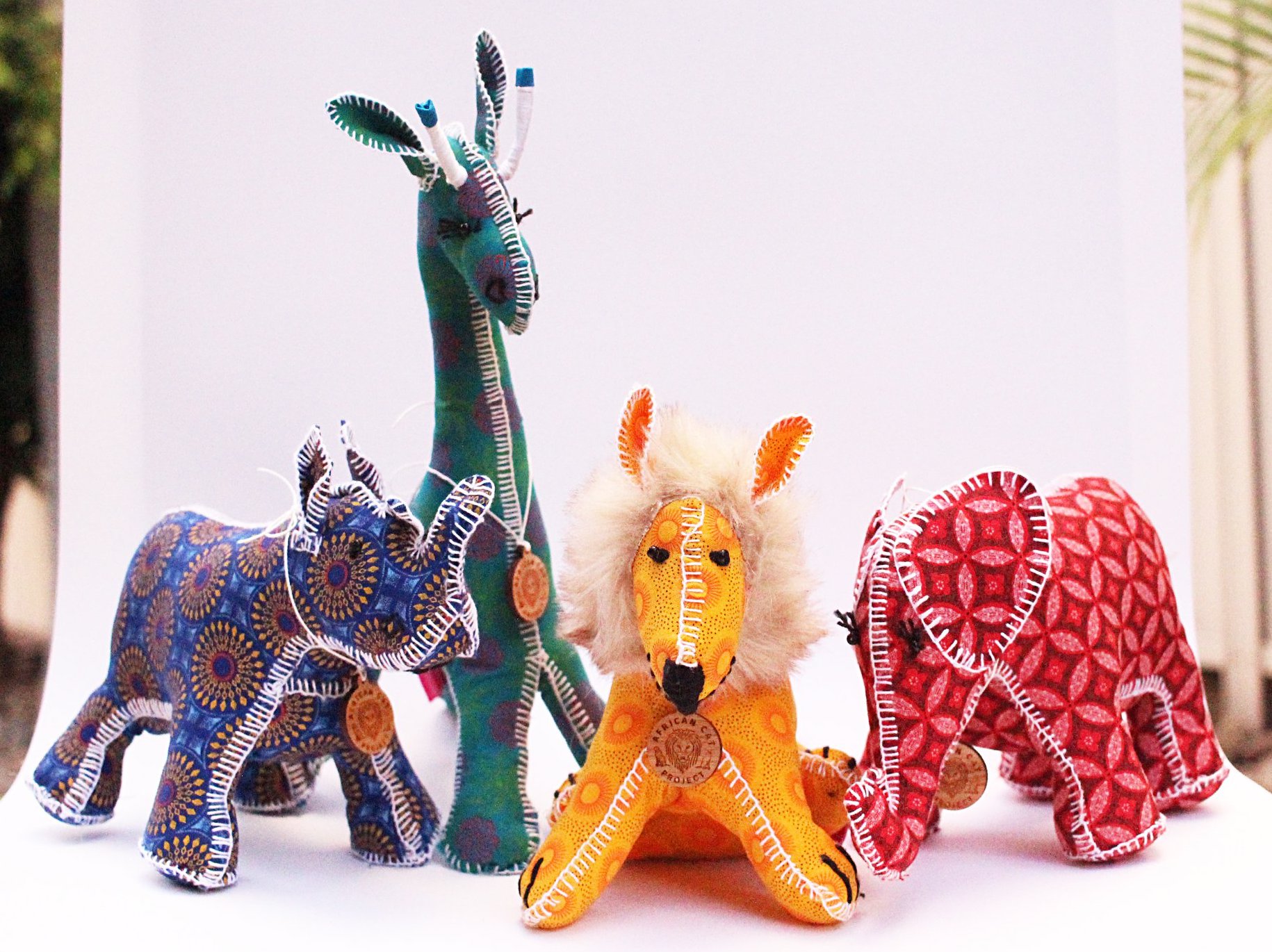 Both Sarah's are passionate about Africa and our wildlife and the opportunity to visit the projects they support, keeps them connected to Africa, providing much needed inspiration and rejuvenation to keep going with their incredible work. The same is true for us – a visit from the Sarah's is definitely food for the soul and keeps our teams energised, enthused and grateful to do the work we do with the support of such awesome people.
Support Conservation | Conscious Christmas Shopping
You too can chose to do something extraordinary in support of conservation this Christmas. Support the Sarah's and shop consciously and ethically.
Buy someone you love (or yourself) a piece of Sarah Cobden Ramsay's beautiful Rhino Tears jewellery. Wear it with great pride and perhaps you will feel that it infuses you with some of rhino Thandi's courage and grace.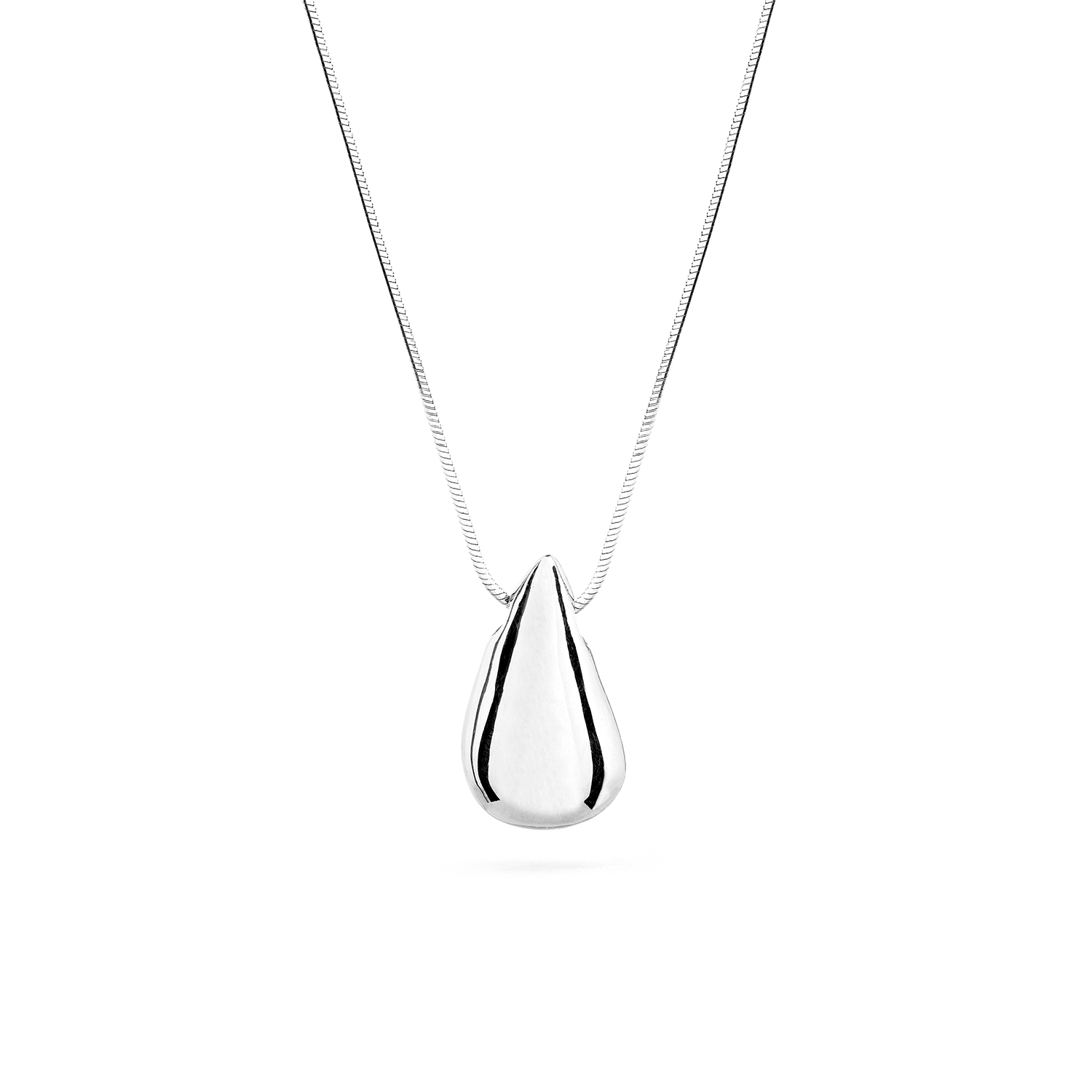 For the little people in your life, buy some of these gorgeous, hand-crafted soft toys sold through the African Cat Project online shop. Items can be shipped worldwide. This also gives you a wonderful opportunity to inspire and educate children about the plight of wild animals and how they too can chose to make a difference.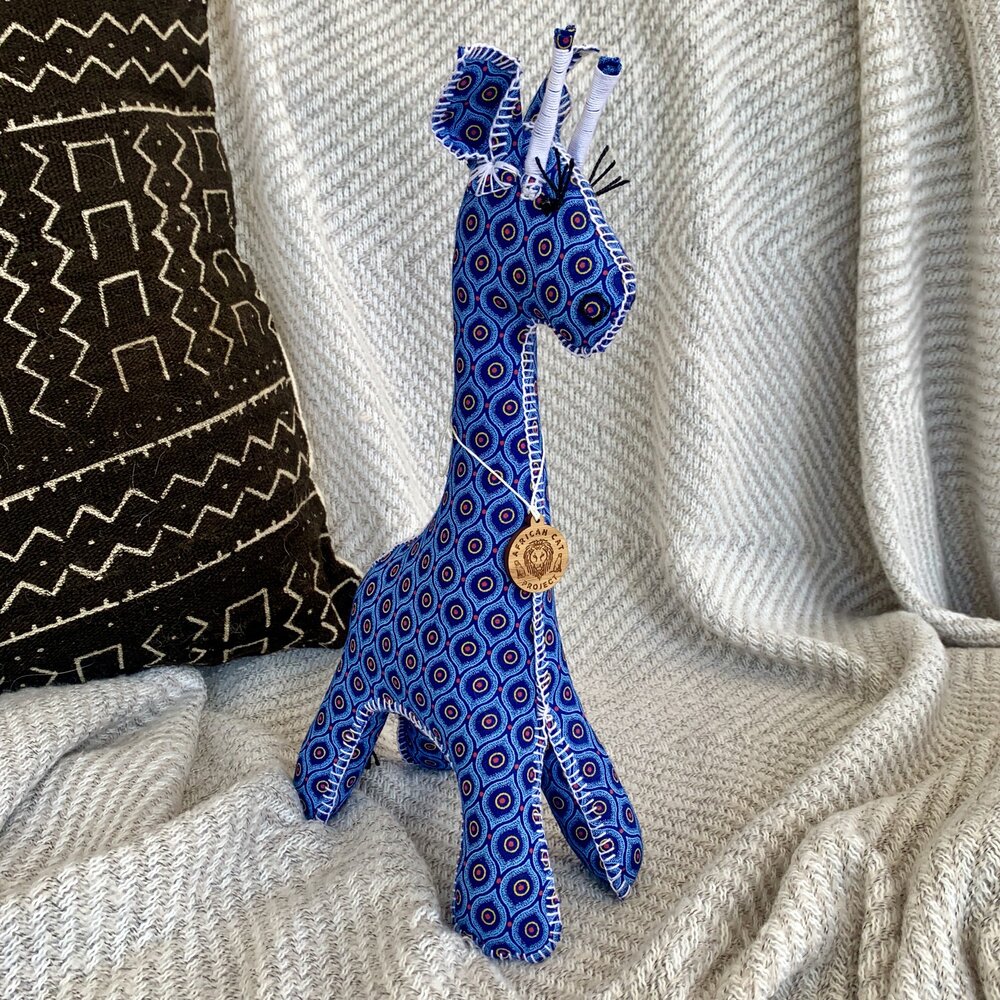 Neither Sarah's profit from their extraordinary efforts. 100% of profits from sales goes directly to supporting their selected African conservation projects, including those at Kariega Game Reserve.
With every item bought you can also share the Sarah's inspiring stories and motivate your loved ones to step out into the world and choose to make a difference in big or small ways.
Thank you Sarah and Sarah for being the extraordinary people you are. Your support and efforts mean the world to us. We are deeply grateful.