Tourism Month 2017: Sustainable Tourism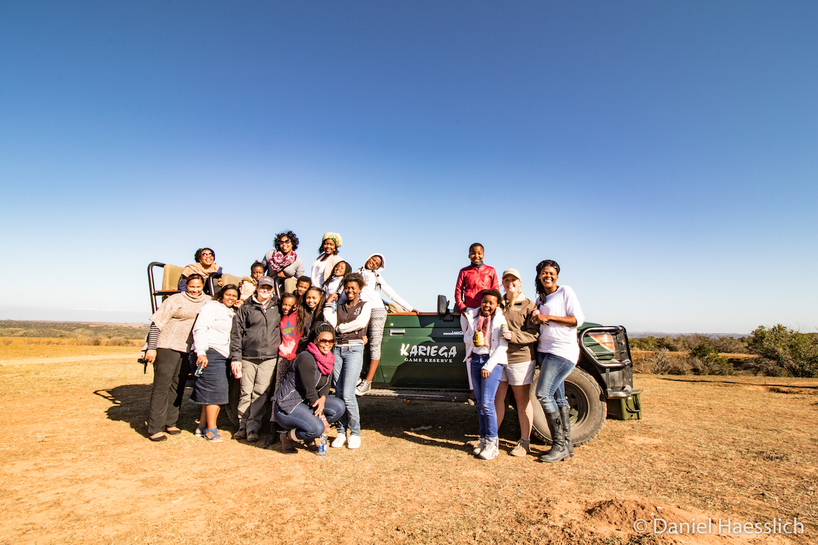 World Tourism Day is celebrated on the 27 September 2017 and the whole month of September is Tourism Month.
This year's theme, selected by the World Tourism Organisation (UNWTO), is Sustainable Tourism and the role that tourism plays in contributing to the economic, social and environmental development of an area. There is growing awareness around both the opportunities and responsibilities for destinations and tourism businesses to become catalysts for positive change. 
Sustainable tourism is also called conscious or responsible tourism. When choosing a destination, travellers are encouraged to make a conscious choice and support businesses that practice sustainable tourism and endeavor to make a positive difference.
Top Three Conscious Reasons to Visit Kariega Game Reserve
With sustainable tourism at the top of our minds, here are our top three conscious reasons to visit Kariega Game Reserve.
Conscious about Conservation
Kariega Game Reserve is a 10,000 hectare conservancy in the Eastern Cape region of South Africa. The gradual growth and development of the now expansive reserve is one of the most accomplished conservation projects in the Eastern Cape. The conservation area has an extremely high game carrying capacity which results in exceptional game viewing and birding.
Kariega Game Reserve and the The Kariega Foundation work in partnership on numerous conservation projects. Successful and ongoing projects include the reintroduction of lion, elephant, both black and white rhinoceros, Cape buffalo, giraffe and many other species that previously roamed the area. 
A significant project is also the ongoing protection and conservation of black and white rhino. The Kariega Foundation launched the Save the Rhino Fund after three white rhino were poached in March 2012. The fund initially assisted with the significant medical bills for the recovery of the first rhino to ever survive being poached. The needs are now varied and include the daily protection for all rhino on the reserve. Rhino-super-star Thandi not only survived, but has gone on to produce two calves in 2014 and 2017 respectively. Watching a video of Thandi's story is inspiring – seeing Thandi for real is life changing.
Conscious about Community 
Kariega Game Reserve is not only the largest employer in the neighboring community Ekuphumleni, but also a partner in community upliftment. The community development focus is to support local enterprise, develop skills and contribute to the well being of children and young adults through education and sport. 
Guests to Kariega Game Reserve are encouraged to find out more from their field guide and lodge manager. We also encourage guests to join a guided visit to the community facilitated by a locally owned and operated community tourism company. Visits can also be arranged to meet Meshack, a talented potter who we have partnered with in enterprise and skills development. 
From January 2018 guests will make a valued contribution via the Kariega Foundation conservation and community levy.
Conscious about Commerce
Kariega Game Reserve offers travellers an exceptional safari experience and a choice of five lodges. Every safari seeker will find accommodation that suits their budget and exceeds their expectations! In addition, Kariega offers great safari specials. We believe everyone deserves the opportunity to rejuvenate in the beauty of nature.
Have a look at our amazing rates and specials and book your Kariega safari today.
Share your thoughts and suggestions on sustainable tourism in the comments below or via Facebook or Instagram. We would love to hear from you.