The Perfect Time To Book Your African Safari
The news that South Africa has been removed from the UK's restricted travel list has been met with joy by many people.
Family and friends across continents can finally reconnect and adventure seekers may travel once more!
In the wake of this wonderful news we believe it is the perfect time to book your African safari as a necessary and instant cure for your Covid-19 hangover. Fresh air, wild open spaces and an abundance of bird and animal life is exactly what the doctor has ordered!
Kariega Game Reserve, a family-owned and operated Big 5 private safari reserve located in South Africa's Eastern Cape province could be your ideal safari destination. This 10,000 hectare Big 5 reserve, situated along the Garden Route, is the perfect South African safari destination to compliment a Cape Town visit and a trip along the country's beautiful coastline.
Kariega Game Reserve is ready to welcome you and do what we love most - make your African safari dreams come true.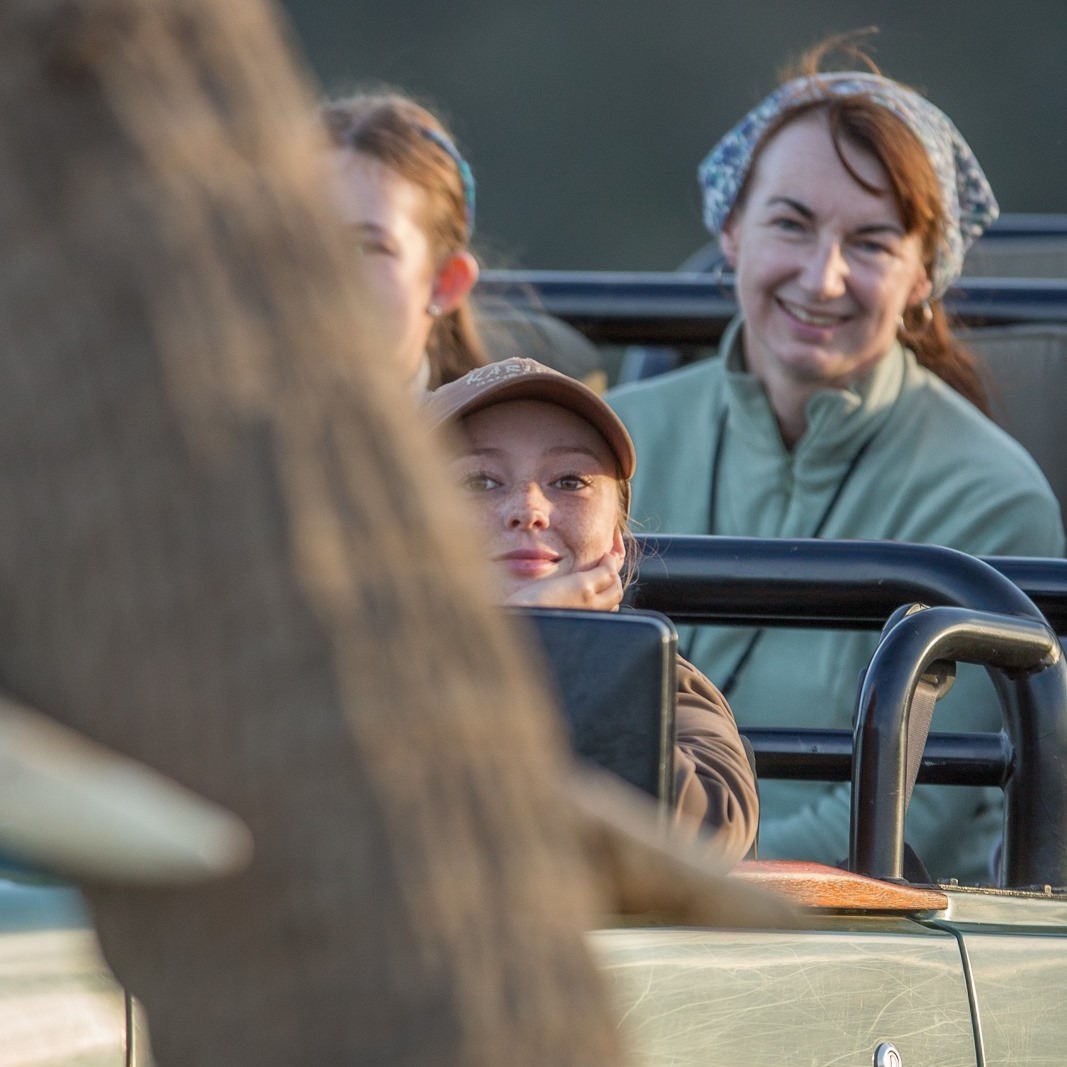 Your Perfect African Safari Destination
Choosing the perfect African safari destination can be confusing and a little unnerving, particularly if you have limited travel knowledge about South Africa which offers a number of diverse safari experiences in distinctively unique geographic locations with equally beautiful lodges and landscapes.
To assist in your planning and decision making we have collated are our top five reasons why Kariega Game Reserve could be your perfect safari destination.
1. Rich Natural Beauty and Biodiversity
Kariega Game Reserve is a pristine African wilderness that incorporates two abundant rivers - the Kariega and the Bushmans rivers. Situated in the Eastern Cape, the second largest of South Africa's nine provinces, Kariega celebrates rich natural beauty and biodiversity, incorporating five ecological zones – ranging from lush evergreen forest to rugged mountain and dry savannah.

On our south-east border, the beautiful Sunshine Coast offers miles of pristine beaches and warm sparkling ocean dotted with rivers, lagoons and coastal villages. Within this geographical setting, Kariega Game Reserve is able to offer our guests the unique combination of South African bush and beach experiences.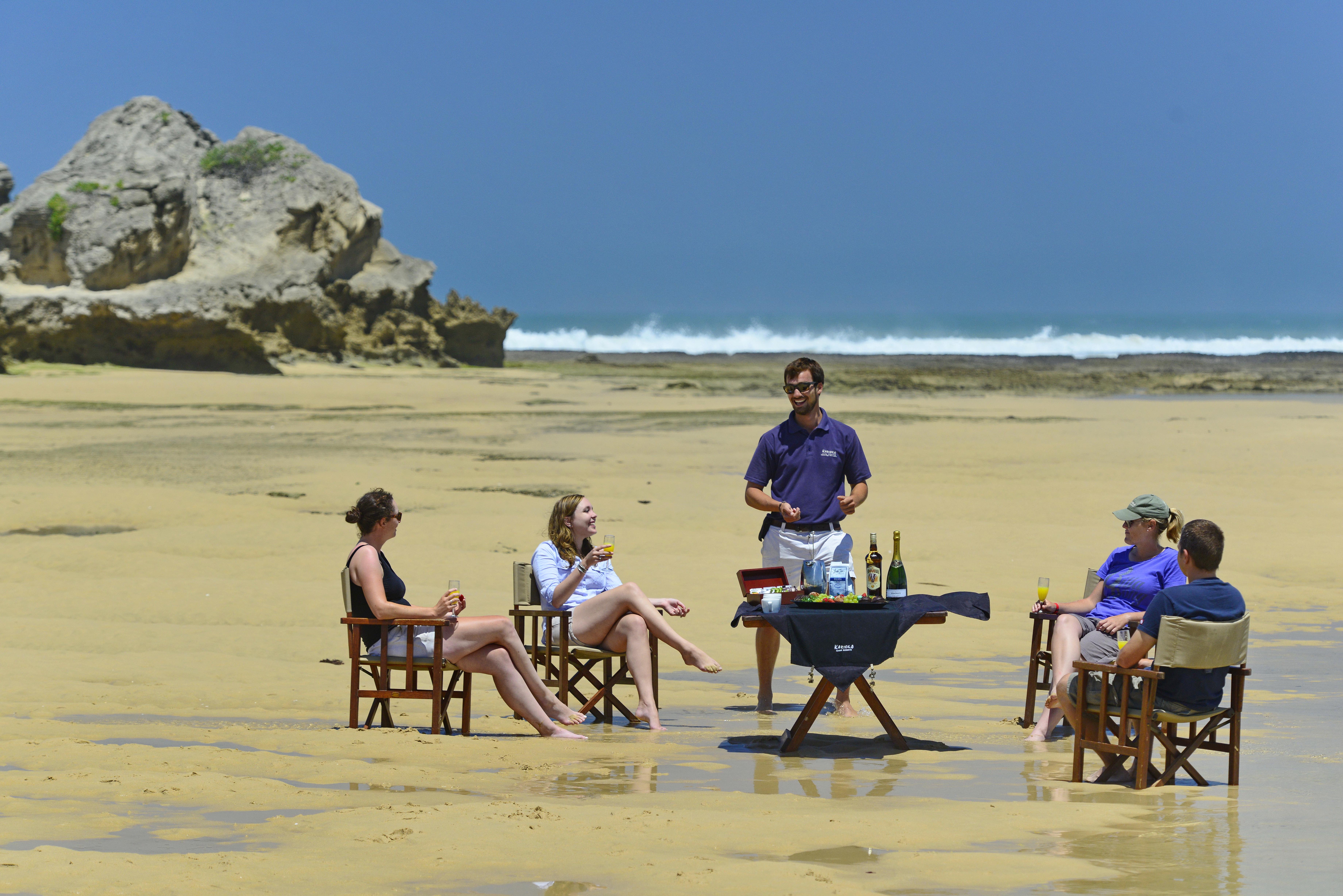 2. Accessible and Malaria-free
The Eastern Cape is the fastest growing nature and conservation area in South Africa and offers the best in easily accessible, malaria-free, Big 5 wildlife safaris.
Port Elizabeth, now known as Quabegha, is the largest closest city to Kariega Game Reserve. Its domestic airport is the fourth busiest in South Africa and provides a gateway to the regions many game reserves and tourist attractions. Port Elizabeth is also a major seaport.
Our guests either fly into Port Elizabeth and transfer to the reserve or plan their Kariega safari as an extension to a tour from Cape Town along the popular Garden Route.
3. A Choice of Five Lodges to Suit all Needs
The reserve offers five safari lodges to suit all needs and budgets.
Main Lodge offers families, friends and couples a relaxed and friendly environment to enjoy the African bush.
Ukhozi Lodge truly captures the romance and intimacy of Africa. Superbly sculptured from stone, wood and glass, this stylish and uniquely designed lodge forms idyllic spaces and nestles subtly into the landscape.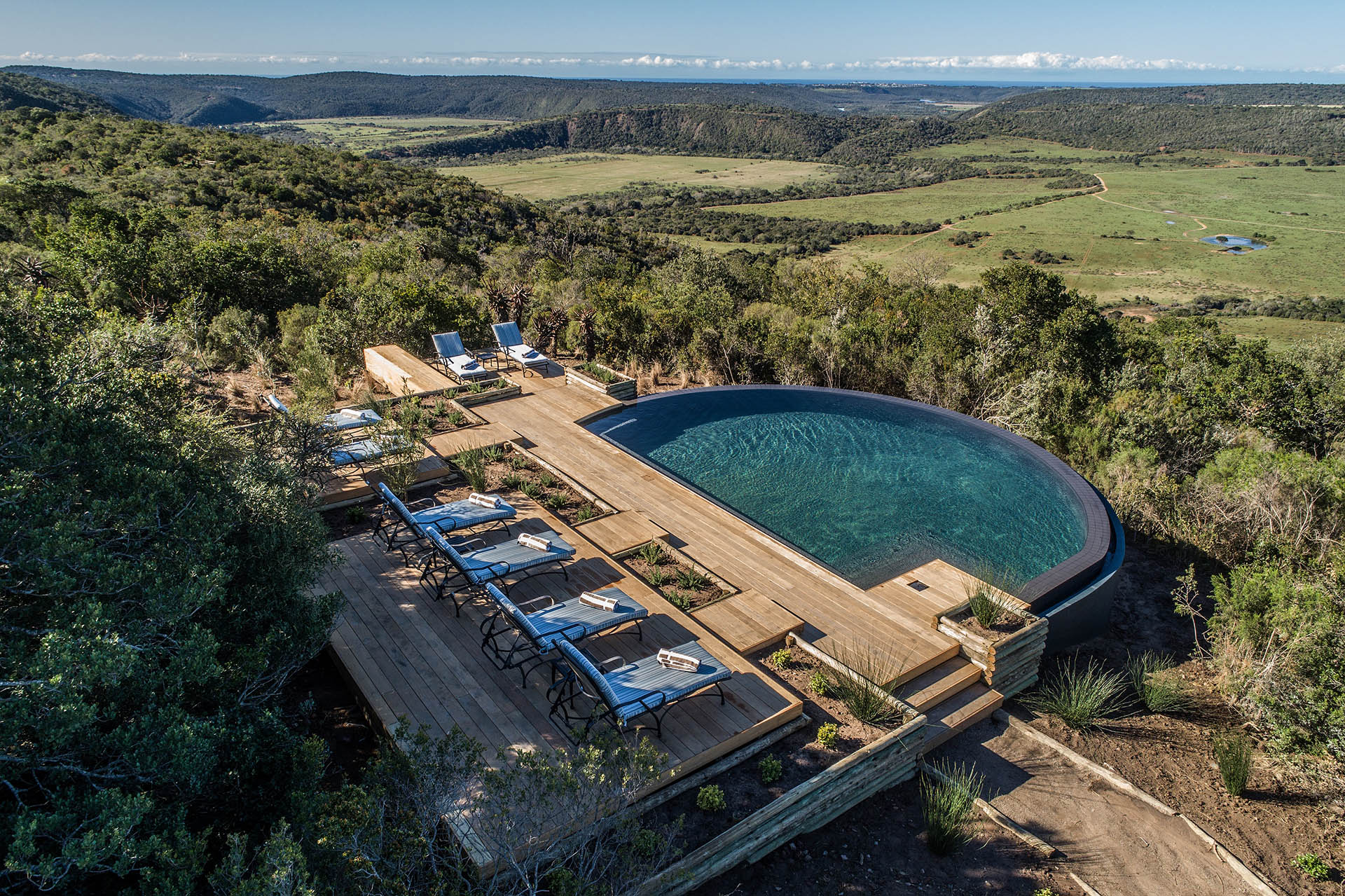 River Lodge is one-of-a-kind. Nestled on the banks of the Bushmans River, this thatched lodge is unique in that it connects a Big 5 game reserve to the sea. Our optional daily boat cruises ferry our guests through the quaint village of Kenton-on-Sea to its picturesque and white sand beaches.

Located in a remote and untouched part of the Kariega wilderness, Settlers Drift offers a unique tented safari combined with 5-star luxury. Gazing down from the decks overlooking the Bushman's River, it feels as if time has stood still since the last feet to have touched this remote valley were those of the 1820 Settlers as they guided their wagons across the river. The luxuriously appointed and perfectly positioned tented lodge delivers the ultimate guest experience.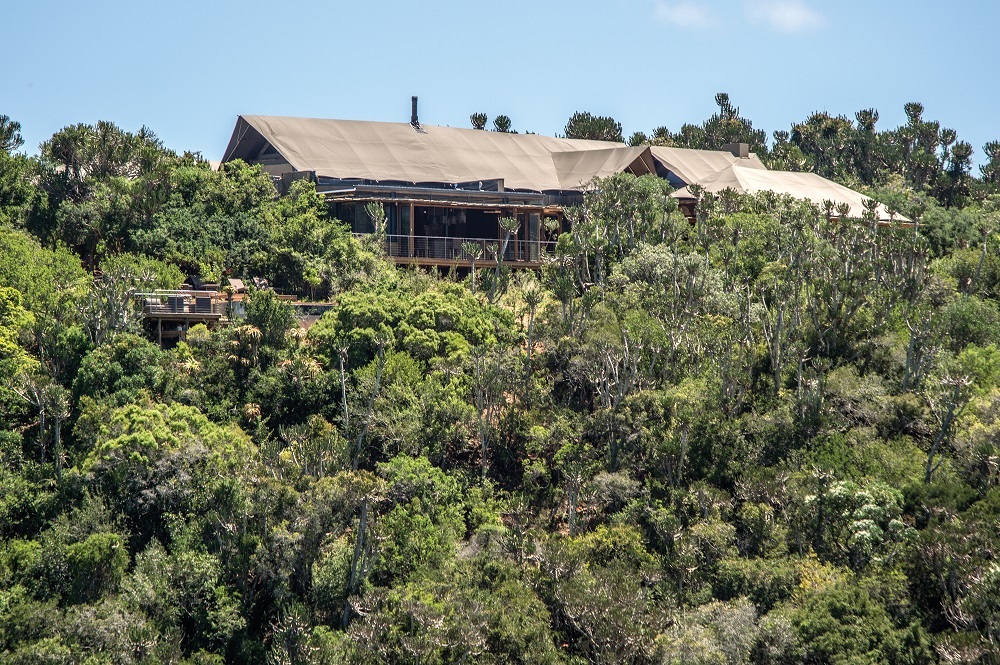 The Homestead is a private lodge which offers its' guests all the comfort, convenience and privacy of their own home. With dedicated hosts, game ranger and cook, guests have the flexibility to plan their day according to their own specific needs. The Homestead is set in a remote and private part of the reserve.
4. Exceptional Game Viewing and Diverse Safari Activities
There is much to do and see at Kariega Game Reserve. As a result anything from two to seven nights can be enjoyed, however, a minimum three night stay is highly recommended for your ultimate safari experience.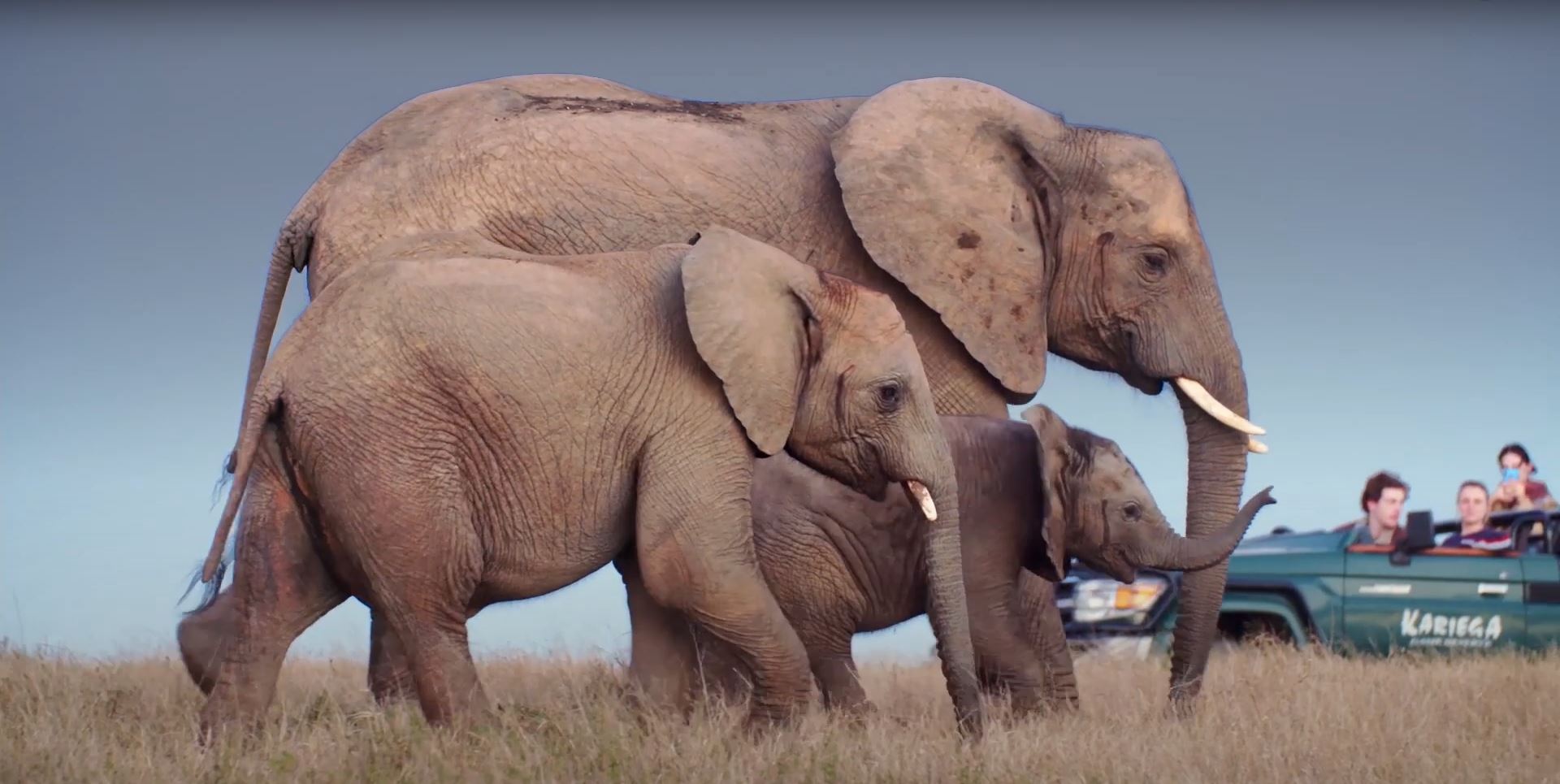 At Kariega, everything revolves around our twice-daily safari drives - the close-up encounters with African wildlife are the centre of guests' unforgettable safari holiday. Our experienced game rangers will drive you out on safari every morning and afternoon/evening in open game-drive vehicles, traversing the valleys, grassy plains and African bushveld to bring you close to the Big 5 and other game roaming freely in their natural habitat. If you are fortunate, you may witness the lion hunting or feeding, or even the heart-warming social interactions of an elephant herd.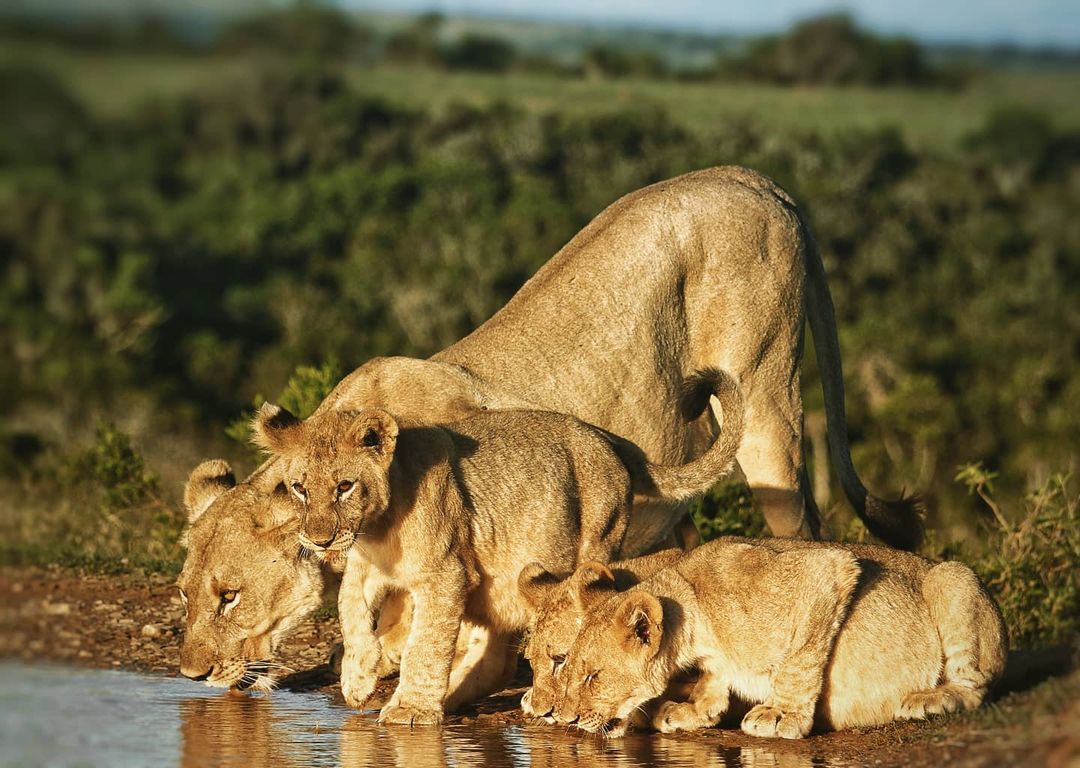 Kariega is also home to rhino Thandi. After surviving a brutal poaching attack in 2012, Thandi fought back, recovered and has since birthed four calves. She is a beacon of hope for her species and a global ambassador for rhino conservation. Spending time with Thandi on the Kariega plains is a truly life changing experience and a highlight of a Kariega safari.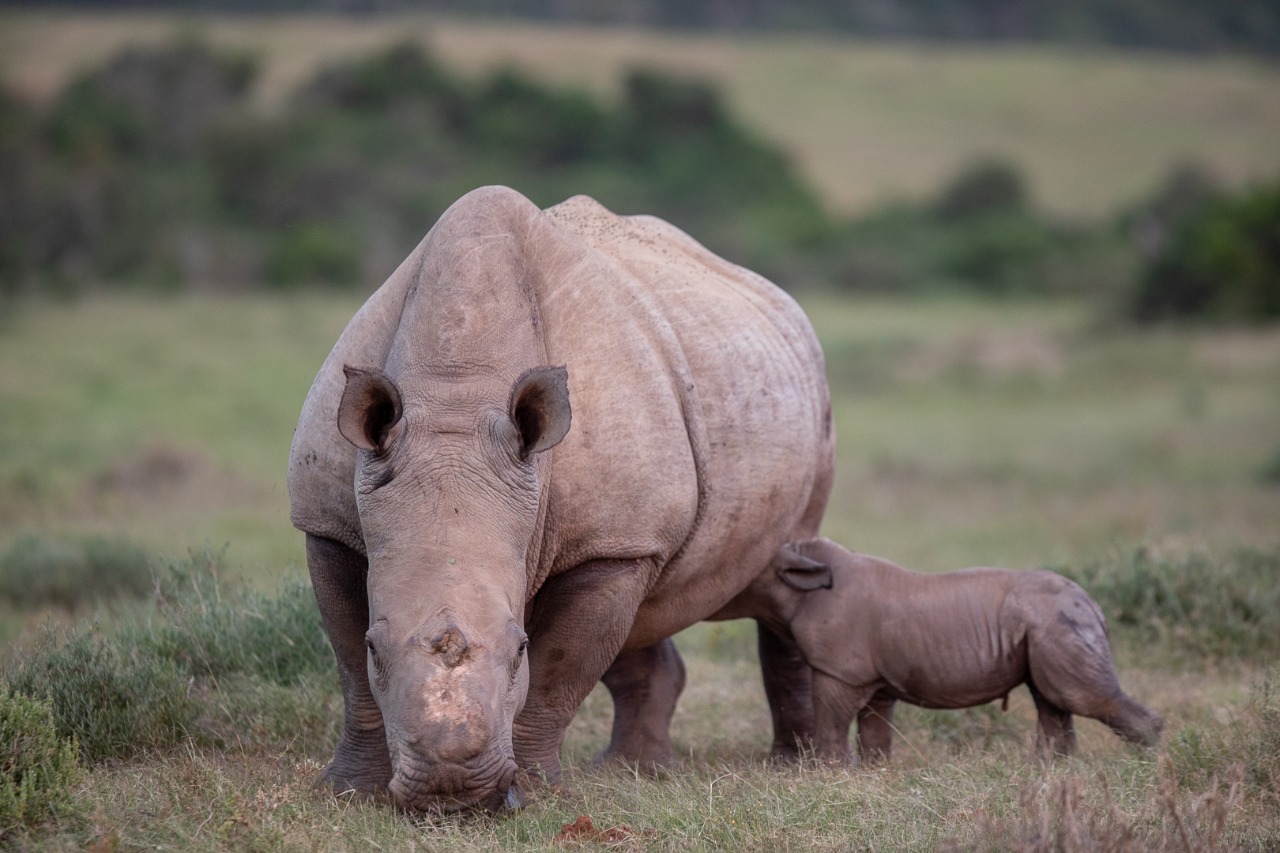 In-between your morning and evening safari drives a typical day at Kariega Game Reserve might also include a river cruise or canoeing adventure; a guided bush walk with our experienced rangers; fishing or for the less active a rejuvenating spa treatment.
If you are staying at Main Lodge and traveling as a family with younger children, be sure to enrol them in our Kids on Safari programme to maximise their fun and learning and give you some time off!
5. Make a Big and Positive Difference
Kariega Game Reserve in partnership with the Kariega Foundation is unwavering in our commitment to sustainable ecotourism.
The Kariega Foundation is fuelled by a community and conservation levy paid by adult guests visiting Kariega Game Reserve, making all safari guests and the Kariega Game Reserve owners, management and staff our valued supporters.
Through booking a Kariega safari you become our partners in conservation and community upliftment and join our legacy of rejuvenation for our people, planet and wildlife. Together we make a difference.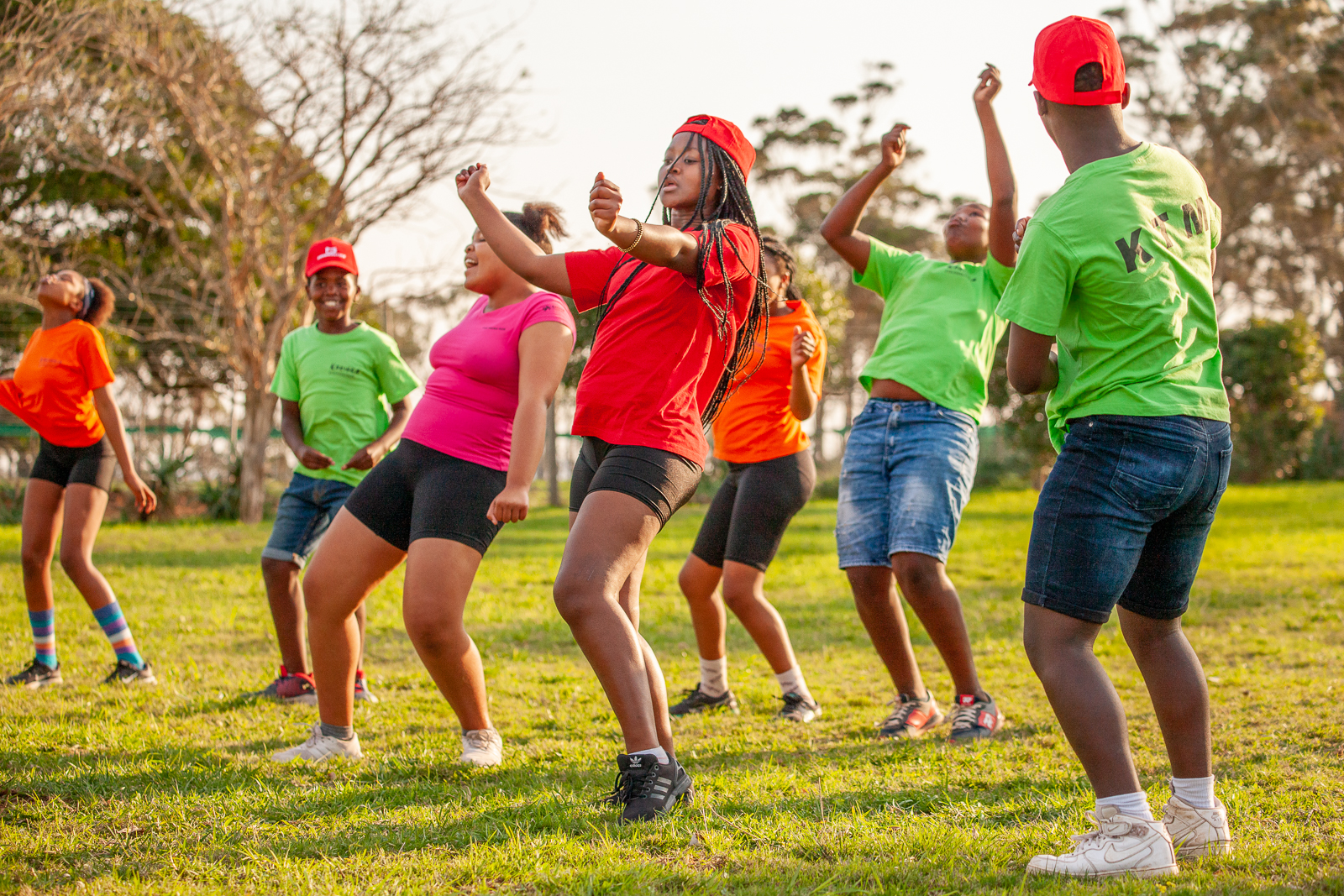 Enquire Now
Enquire now. Our reservations team would love to accommodate your unique needs and make your Kariega safari a reality. Please contact us at reservations@kariega.co.za or call +27 (0) 46 636 7904/5/6.
We look forward to welcoming you to Kariega Game Reserve.
Photo credits: Field Guide Brendon Jennings. Video credits: Fergus Clark and Field Guide Reece Dodd