Safari Guests Learn Ceramics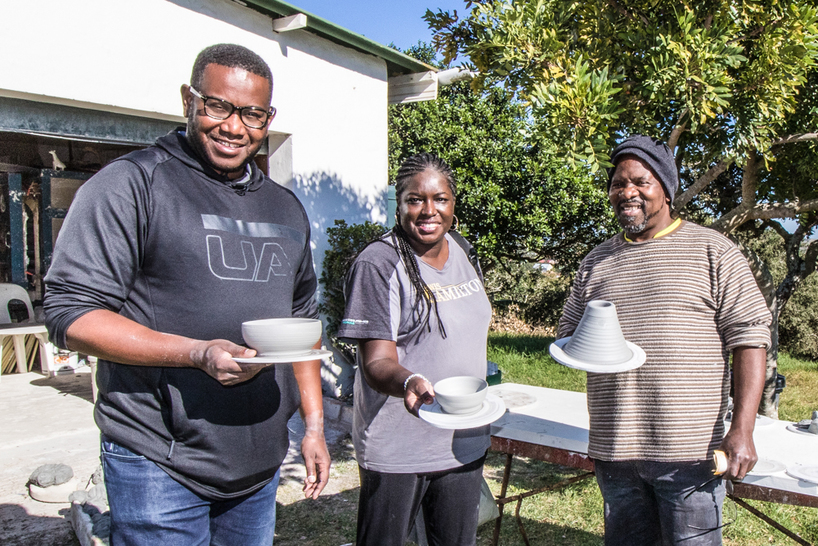 Derrick and Fiona Martin visited Kariega Game Reserve for three nights in June 2018. Prior to their arrival, the couple were exploring Kariega's Instagram feed and came across a story about a pottery class with local potter Meshack Masuku. Excited at the prospect of learning ceramics while on safari they  emailed our Kariega Foundation co-ordinator and asked if they could arrange a pottery class… and the rest is history!
Safari Guests Learning Ceramics from Master Meshack
Derrick and Fiona discovered that learning ceramics from internationally acclaimed master potter Meshack was both fun and enlightening! Meshack is a true man of Africa, making his way over the course of his career from Swaziland to Port Elizabeth and finally settling in the village of Kenton-on-Sea near Kariega Game Reserve. 
In just over an hour both Derrick and Fiona learnt to use the wheel to make their own bowls. Meshack gave them a crash course in working with clay, showed them how to use the wheel and gently guided them to shape their bowls. All of this was interspersed with his unique blend of African wisdom and charm.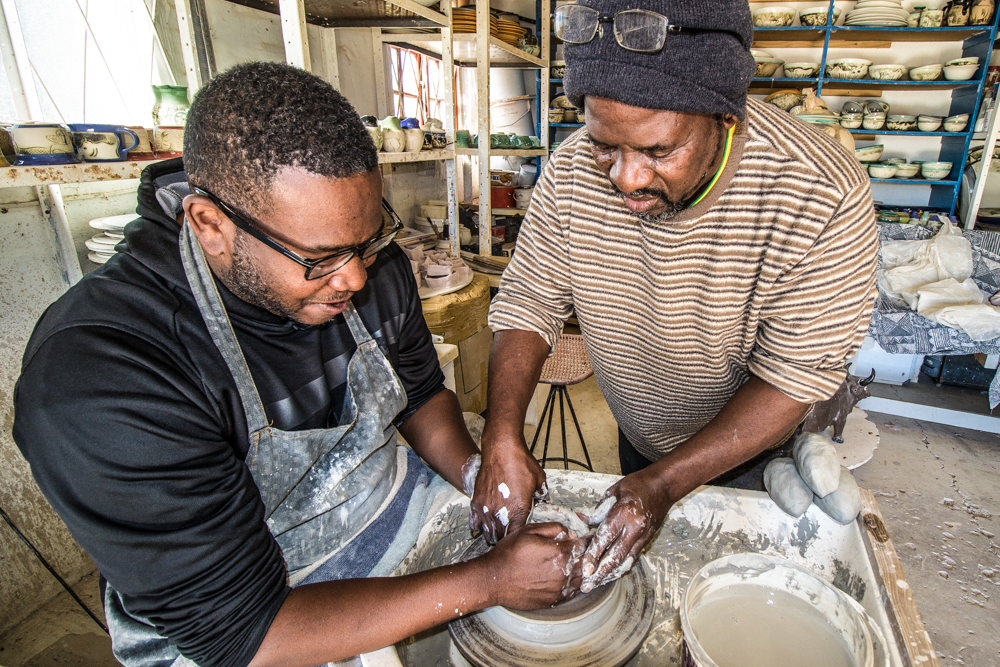 Needless to say the couple couldn't stop talking about their experience on the way back to the lodge! It was their first exposure to pottery which they are definitely keen to try again.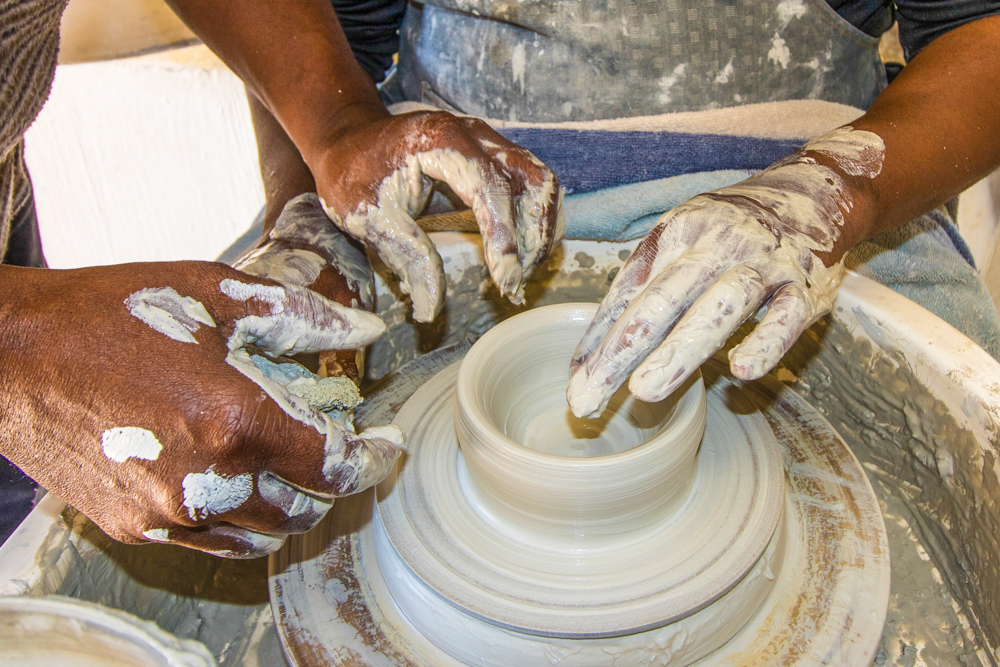 Kariega Foundation Enriches Safari Experiences
The purpose of the Kariega Foundation is to enhance the well-being of local communities through enterprise development, education and youth development; and to be united in our efforts to protect and conserve the natural heritage of the Eastern Cape, particularly the Kariega wilderness.
We work collaboratively with our neighbours and strive to enrich the safari experience of our guests, by connecting them with uplifting people and projects within these communities if their itineraries allow. The Aloes community tour, offered between 11h00 and 14h00 on Tuesdays, Thursdays and Saturdays is also an excellent way to experience township life, learn about African culture and visit Meshacks studio. Bookings must be made 24 hours in advance via the Kariega reception or reservation team.
Have you visited Meshack's studio or enjoyed an Aloes community tour? If you have any photos or videos of your experience, please share them with us by posting them on our Kariega Game Reserve Facebook page or Instagram and Twitter.