Poaching Survivor Thandi the Rhino Gives Birth
Kariega Game Reserve Eastern Cape Overjoyed with Birth of Thandi's Baby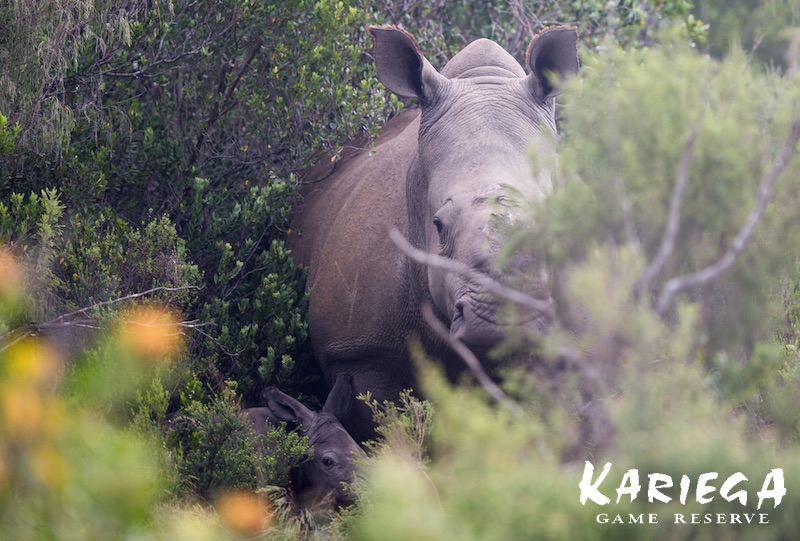 Kariega Game Reserve is delighted to announce that poaching survivor, Thandi the rhino has given birth to a calf this morning at 8h50. The birth was witnessed by two Kariega rangers and shortly afterwards; wildlife veterinarian Dr William Fowlds observed the mother and her calf from a distance. He confirmed that both are doing well.
Thandi and two male rhinos were discovered on 2 March 2012 after their horns were brutally removed with machetes and were left to die by poachers. The two males sadly died, whilst Thandi has endured numerous operations over the past two years including pioneering skin graft surgery under the care of Dr William Fowlds.
Dr Fowlds of Investec Rhino Lifeline comments: "I am sure that the whole rhino caring community will share in the joy of this amazing birth. Thandi's story has always been an incredible testimony of the will to survive against all odds. She represents so much of what her species faces under the current poaching crisis. Her survival has already given us inspiration but the birth of her calf brings a new dimension of hope to the crisis showing us that a future generation of life is possible if we put our minds and hearts to it."
South Africa has the largest population of rhinos in the world. However, figures compiled by the South African Department of Environmental Affairs show a dramatic escalation in the number of rhinos being poached. During 2014 a staggering 1116 rhinos were killed. Over the past five years 3569 rhinos have died at the hands of poachers.
Alan Weyer, General Manager at the Eastern Cape reserve comments: "We have been waiting for this day since we first discovered that Thandi was at the end of the first trimester of her pregnancy in December 2013. It is incredible that the rhino we found so close to death nearly three years ago is now the mother of a beautiful calf. Thandi has shown huge resilience in her fight to survive. We are absolutely thrilled."
Blood tests revealed that Thandi was pregnant in December 2013. The veterinary team estimated that she would give birth in December 2014. The gestation period of a white rhino is between 15 and 16 months. All those involved in Thandi's dramatic story of survival have been waiting anxiously for the birth for the past month.
Area Off-Limits for Safety of Rhino Mother and Calf
For the safety of Thandi and her calf the area is off-limits to all visitors. It is of most utmost importance that both rhino are left undisturbed to ensure that the calf has the best chance of survival.
Wildlife photographer and filmmaker Adrian Steirn arrived at the reserve last night and was able capture images of the mother and baby immediately following the birth. Steirn is the WWF Photographer-in-Residence for South Africa and has documented the fight against poaching across Africa for many years. He said: "I have been photographing wildlife for years but to have been able to capture this incredible moment was a once in a lifetime experience. Thandi's story has captivated the world since she became a beacon of hope in the fight against rhino poaching. To see her with a beautiful, healthy calf is truly a privilege and should inspire optimism and renewed commitment to protect these incredible creatures."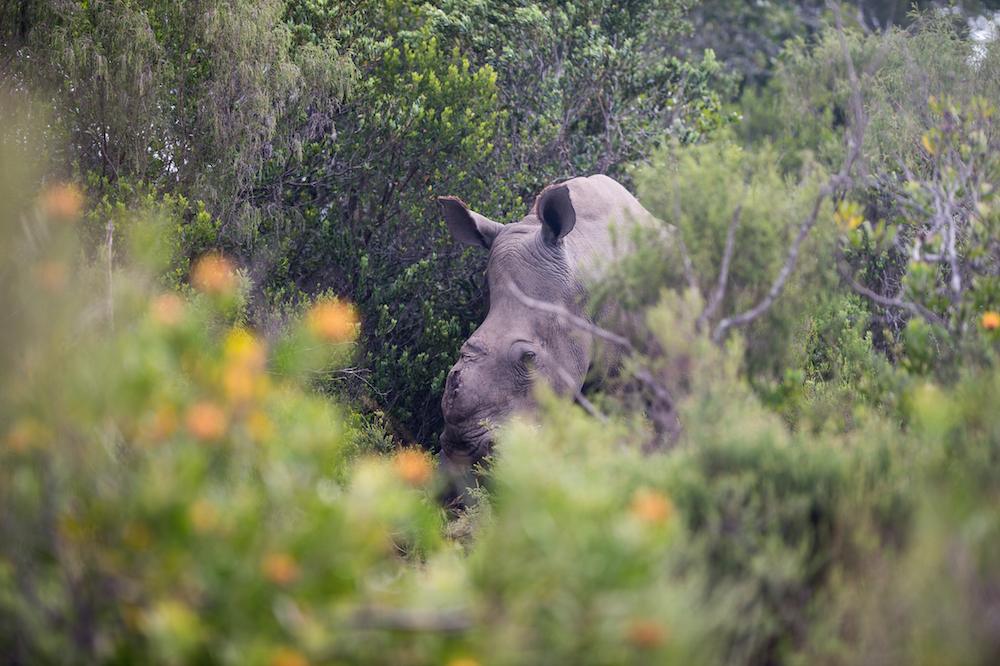 Kariega Foundation patron and Kariega Game Reserve co-owner Graeme Rushmere comments: "Thandi's calf is a real reward for her courage and everyone's unbelievable efforts in saving and caring for her. We are so grateful for the support that we have received from individuals and organisations across the globe. Thandi has become an amazing ambassador for rhino and for the many dedicated people fighting the war to end rhino poaching. We are simply delighted."
Notes for Media
High resolution images are available in our Media Library. We are happy to provide more information, images and video for media. Please contact bronwen@kariega.co.za.