January: Celebration and Nostalgia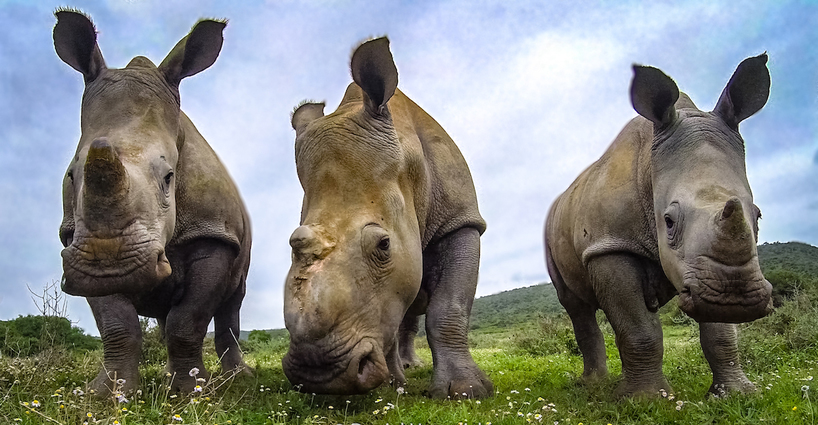 January is a month for celebration and nostalgia at Kariega Game Reserve. A month where we celebrate the birthdays of Thandi's calves and remember the passing of visionary and founder of Kariega Game Reserve, Colin Rushmere.
Poaching survivor and inspirational rhino Thandi gave birth to both her calves in January. Her first calf Thembi was born on 13 January 2015 and her second calf Colin was born on 24 January 2017. This year we celebrate Thembi's fourth birthday and Colin turning two. This family have become global icons for rhino conservation. Their powerful story told through their collective names, of love and courage (Thandi), hope (Thembi) and victory of the people (Colin), is an inspiration but also a daily reminder that this incredible species are still in grave danger of becoming extinct and we must remain vigilant in our commitment to their protection and preservation.
January is also filled with nostalgia as Colin Rushmere, founder and visionary of Kariega Game Reserve, died on 20 January 2017. This was a few days before Thandi gave birth to her second calf and so we named him Colin in memory of the founder of our reserve.
January Celebration of Rhinos
For a few months after rhino Colin was born, Thembi separated from Thandi and joined another crash of rhino, giving her mother space to suckle and care for the growing Colin. Rhino are very attentive and nurturing mothers, and also very family orientated. As soon as Colin was strong and a little more independent, Thembi rejoined her family and they are almost never seen apart. This provides for thrilling sightings for guests who delight in their majestic presence in the African wild.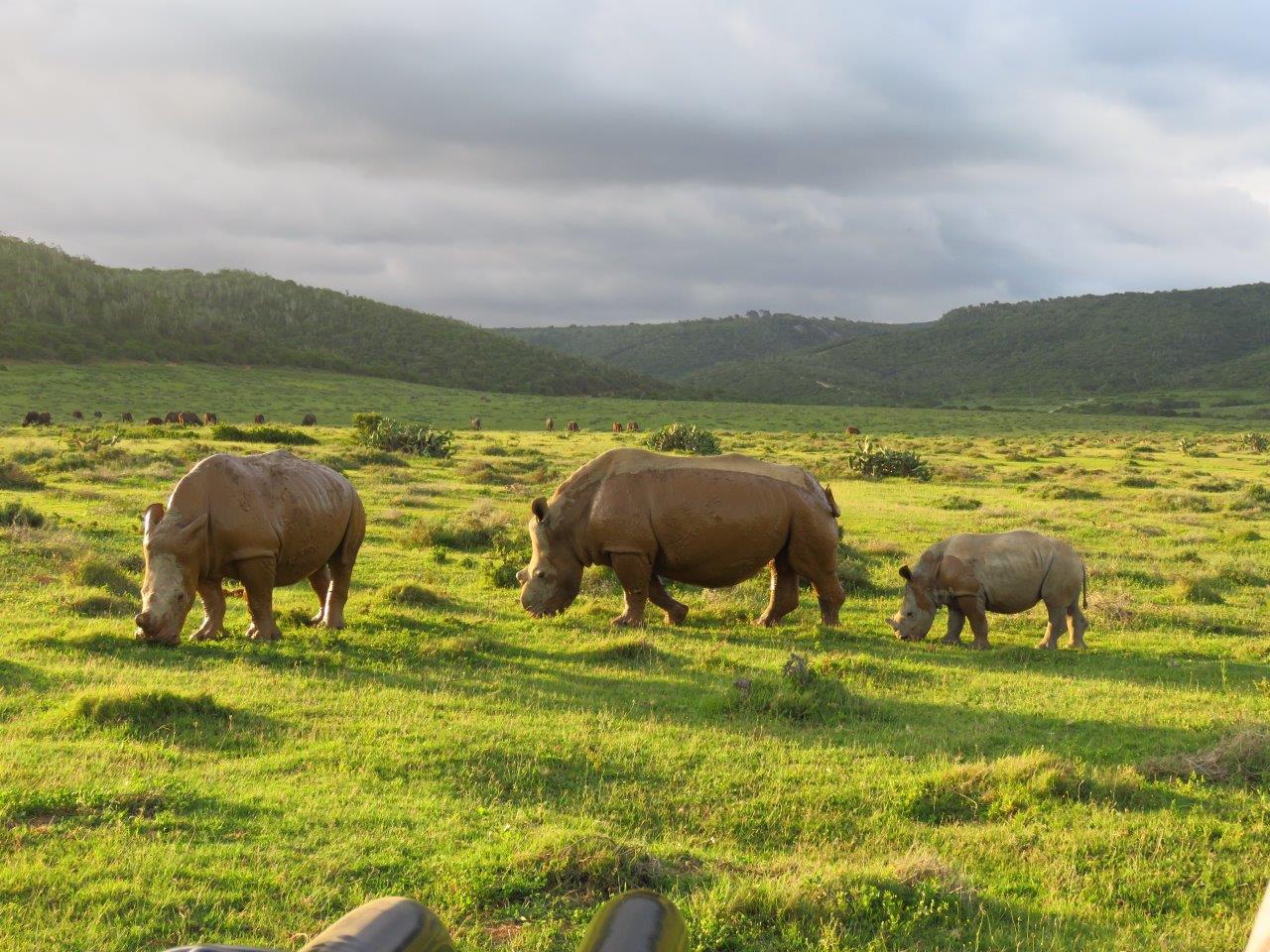 Adopt a Rhino: Help Rhino Conservation
Kariega Game Reserve, the Kariega Foundation and Helping Rhino, a UK based non-profit organisation committed to delivering tangible results in rhino protection and preservation, is giving you the opportunity to support Thandi and her life's work by adopting her and her family!
The financial contribution made for your adoption will help ensure the implementation of the Kariega Foundation's environmental education programme to neighbouring community schools and support Kariega's anti-poaching unit in protecting Thandi and her growing family.
Thanks to the Helping Rhino Adoption Centre you can adopt Thandi and her family in a few easy steps.
1. Go to Thandi's adoption page: https://www.helpingrhinos.org/adopt-thandi/
2. Click on the picture of Thandi and her family.
3. Choose the adoption package that suits you best.
4. Add the names of a friend or two who want to share the responsibility.
5. Remember to check out the benefits that form part of your adoption package!
We cannot think of a more appropriate and appreciated gift to celebrate Thembi and Colin's birthday month.
Did you have the privilege of observing Thandi, Thembi and Colin in the wild at Kariega Game Reserve? Please share your comments below or on our social media channels including Facebook, Twitter and Instagram.
Images thanks to Daniel and Jo Haesslich and Doreen Peacock.