Philanthropic Ferguson Family Invests In our Planet
Mark Ferguson, son of Sir Alex Ferguson (former Manchester United football manager), together with his wife Fiona and their four sons, have purchased a section of richly biodiverse land in the Eastern Cape of South Africa and donated it to expand wildlife conservation.
The land will be incorporated into Kariega Game Reserve's protected wilderness. The donation will ensure the conservation of approximately 25 kilometres of the Bushman's River tidal estuary, range expansion and additional carrying capacity for elephant, white and black rhino, as well the opportunity for the reintroduction of additional apex predators such as the endangered cheetah.
Securing this critical piece of land for conservation also creates the opportunity for the creation of connected wildlife corridors within the Eastern Cape over time.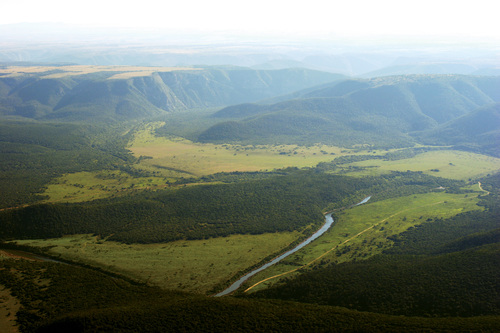 This philanthropic Ferguson family, taking their lead from their father and grandfather Sir Alex Ferguson, have turned their great love for soccer and conservation into action for positive change. As the founders of Little Lions Kenya, ambassadors of Grass Roots Soccer, sponsors of GROW, conservation collaborators to Kariega Game Reserve and donors of the Kariega Foundation's Environmental Education and Social Emotional Learning programmes, they personify the most important values of our time – custodianship and care of our planet, people and wildlife.
Mark and Fiona Ferguson comment: "We are fortunate to be in a position to enable this important rewilding initiative. Having visited Kariega on a number of occasions we were aware of the significance of this piece of land. We hope it's incorporation into the protected area will further enable it to truly flourish for the benefit of wildlife , community and the lucky guests who get to experience it."
The Rushmere family, owners of Kariega Game Reserve comment: "This amazing contribution to conservation by the Ferguson family builds on our 30 year history and on-going vision to rewild, conserve and protect the beautiful and important Bushman's River valley. We are humbled and very grateful. Conservation is a team sport and the Fergusons have made a valuable contribution to our team and conservation in the Eastern Cape at large. We must remember that we are simply custodians of our precious planet for a short time, and must play our part to conserve and protect our fragile ecosystems for future mankind."
On Earth Day we are reminded of the urgent global need to invest in our planet to bring back and protect earth's natural biodiversity, on which all living creatures, including humans, depend.
Collaboration between philanthropy and conservation is critical to our success.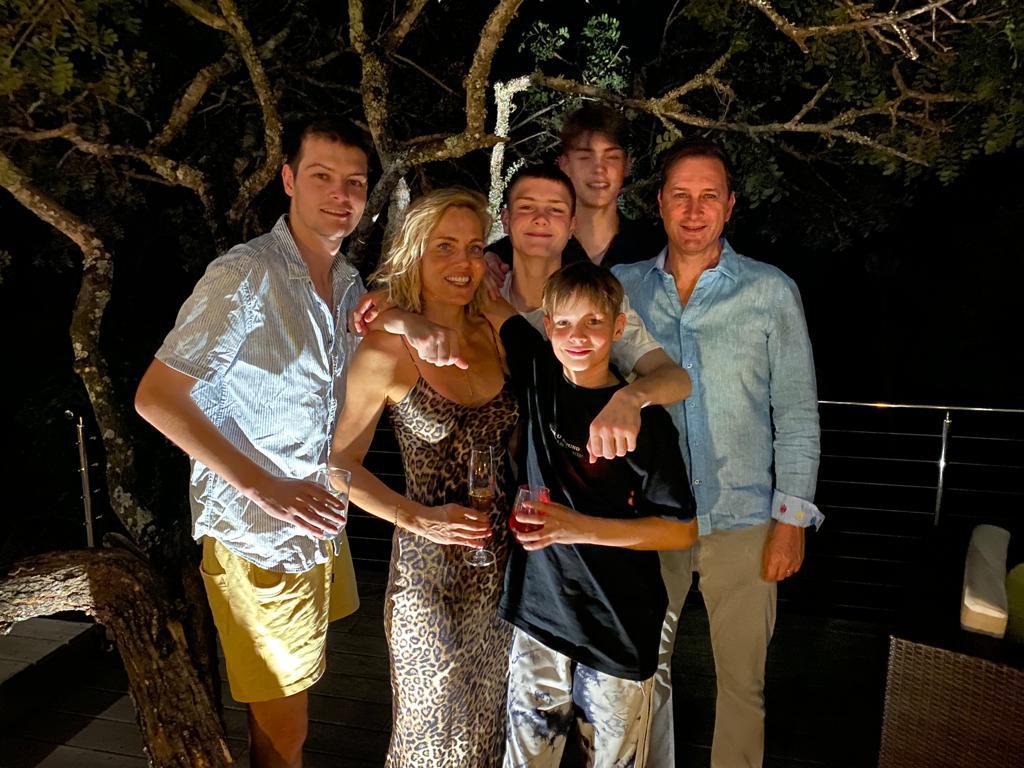 Kariega Game Reserve: An Inspiring Example of Rewilding
The Ferguson's contribution to conservation at Kariega Game Reserve builds on one of the most inspiring and successful rewilding stories to emerge from the Eastern Cape to date.
Kariega Game Reserve was born from the vision of Colin Rushmere who bought the first 600 hectares of farmland in 1989. He was in his mid-fifties and a lawyer at the time, although in his heart Colin was always an Eastern Cape farmer! These seeds were planted in his early childhood as a result of a twist of fate caused by the Second World War when three year old Colin was sent to live with his aunt and uncle on a farm in the interior of the Eastern Cape.
His eyes would twinkle when he talked about growing up on that farm. "I was running the farm by the time I was five," Colin once said and described how he spent his days riding around on horseback and speaking Xhosa (the local African language) more fluently than he spoke English.
It was his wife Twinks who was the conservationist and the most influential in shaping Colin's vision towards conservation and eco-tourism. Gradually over three decades Colin worked, together with his son's Mark and Graeme, to sculpture Kariega Game Reserve through the merging and rewilding of over 20 different farms to create the 11,500 hectare Big 5 protected wilderness it is today.
Guests from all over the world come to Kariega to connect with nature and experience an intimate African safari, staying in one of five luxury lodges nestled in diverse and breath-taking settings within the expansive wilderness.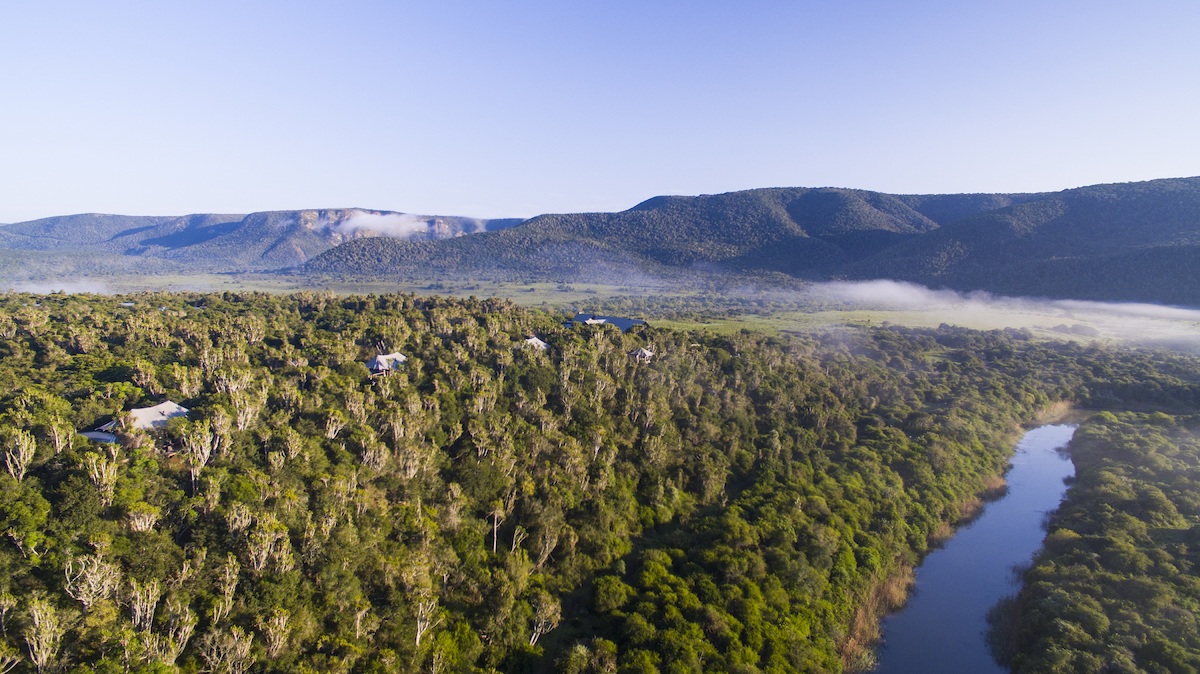 Community Engagement: Critical to Sustainable Conservation
While reclaiming, restoring and protecting habitats is the first step to bringing back biodiversity, the sustainability of the initiative rests entirely on engaging the communities who live within and next to the wilderness areas and depend on them for survival. These communities must be conservation partners and co-custodians of the protected areas.
Kariega Game Reserve is the largest employer in the Kenton-on-Sea area but this was not enough to ensure sustainable conservation. In 2017 Colin Rushmere's daughter Lindy joined her brothers and took over the directorship of the Kariega Foundation. This non-profit trust runs numerous and diverse projects in collaboration with neighbouring communities in the areas of early childhood development, youth development through sport and dance, enterprise development, education transformation through Social and Emotional Learning and environmental education.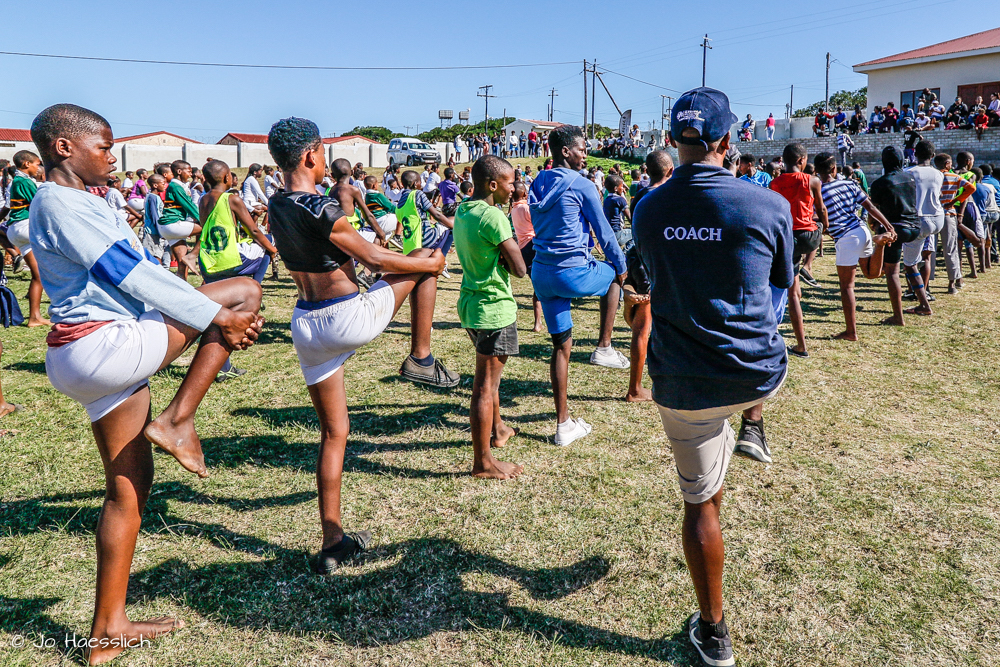 Earth Day 2022: Bring Back Biodiversity
The United Nations is urging governments around the world to bring biodiversity back by rewilding a billion hectares of degraded land in the next ten years.
This mass rewilding is more complex than simply planting trees and it involves everyone from governments to businesses and ordinary people.
Rewilding is the restoration of ecosystem function and includes things like changing the way we farm to restore soil health, restoring nature to urban areas, protecting marine environments and reclaiming, restoring and protecting habitats for wild animals.
It is the responsibility of us all and it is a daunting task! Many people feel overwhelmed, yet compelled to act.
This Earth Day we celebrate the growth of sustainable conservation and community development at Kariega Game Reserve as a result of the philanthropic contribution and support of the Ferguson family. This international collaboration is an important source of hope, inspiration and motivation for our people, our wildlife and our planet.
For more on this story, please contact our Kariega Foundation Director, Lindy Sutherland.