We celebrate Giving Tuesday 2020 with a campaign to raise funds for the work of our community heroes. We invite you to help us raise R40,000 to keep 1,000 people fed for two months over the festive season. Join hands with our Kariega Foundation and help to feed over 1,000 people who have no means to feed themselves. Click here to donate.
Here is how your donation will help:
R2,500 (US$160, €135 or £121) = 1 month of supplies for 1 facility feeding 60 people.
R600 (US$39, €33 or £30) = 1 week of supplies for 1 facility feeding 60 people.
R200 (US$13, €11 or £10) = 1 day of supplies for 1 facility feeding 60 people.
When a Crisis Arises - Heroes Appear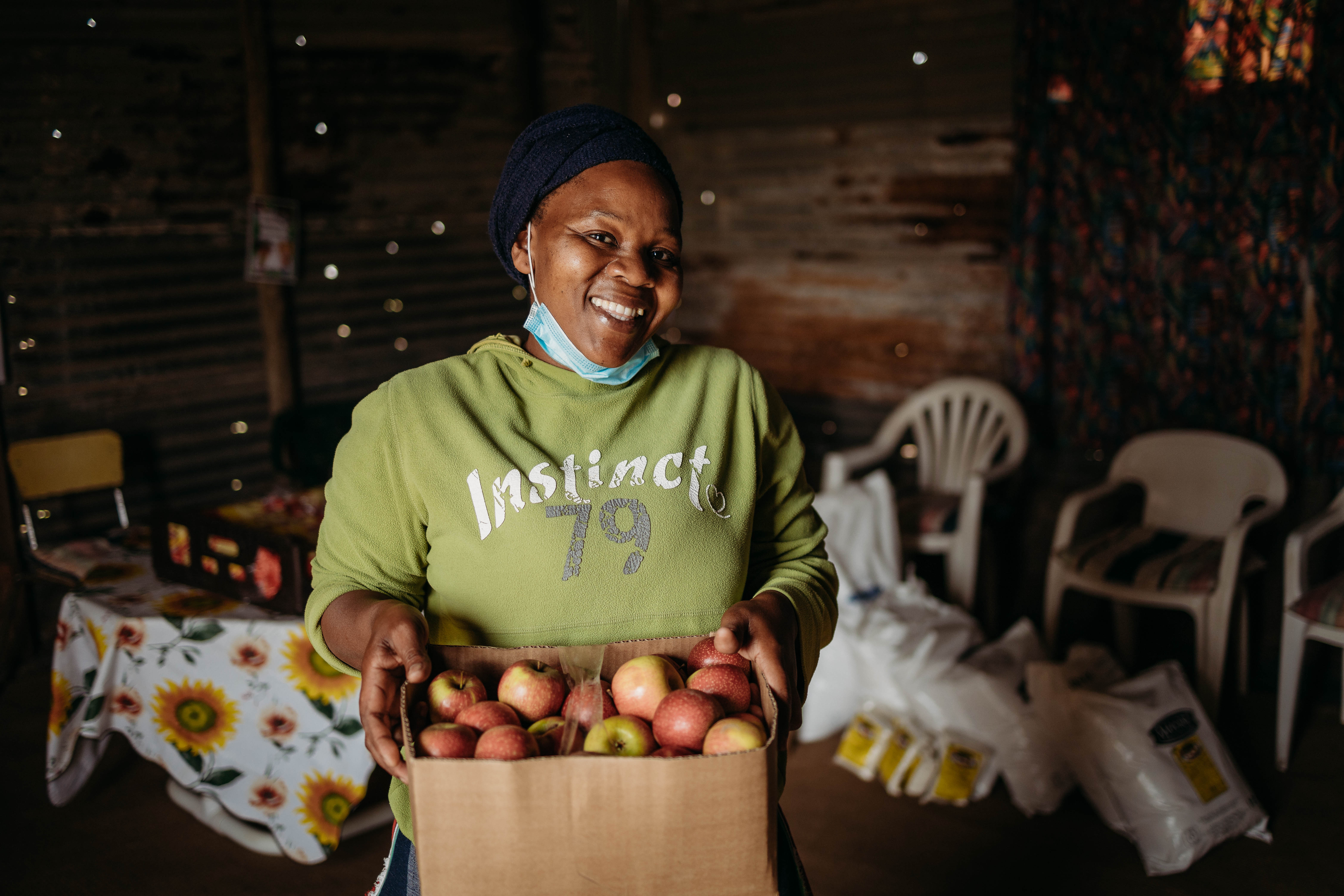 The economic effects of the COVID-19 pandemic have been felt especially hard in the rural areas near to Kariega Game Reserve in the Eastern Cape, where many families struggle to put food on the table even during good times. As breadwinners lost their jobs there was a growing sense of desperation about where the next meal would come from. For many children, the meals they received that school were their main meals for the day, and this all came grinding to a halt when schools were closed, leaving families desperate for help.
The situation was dire, but, as is often the case in South Africa, there are always those people, the community heroes, who choose to take a stand, who refuse to sit by and watch people suffer. Instead they mobilise the resources they have and reach out to support those around them.
In our local area there are a number of people who took it upon themselves to feed the children and the unemployed from community kitchens. It is community heroes like these that our Kariega Foundation is proud to partner with, to support them in the good work that they are doing in their community.
Kariega Foundation Needs Funds to Supply Food to Community Kitchens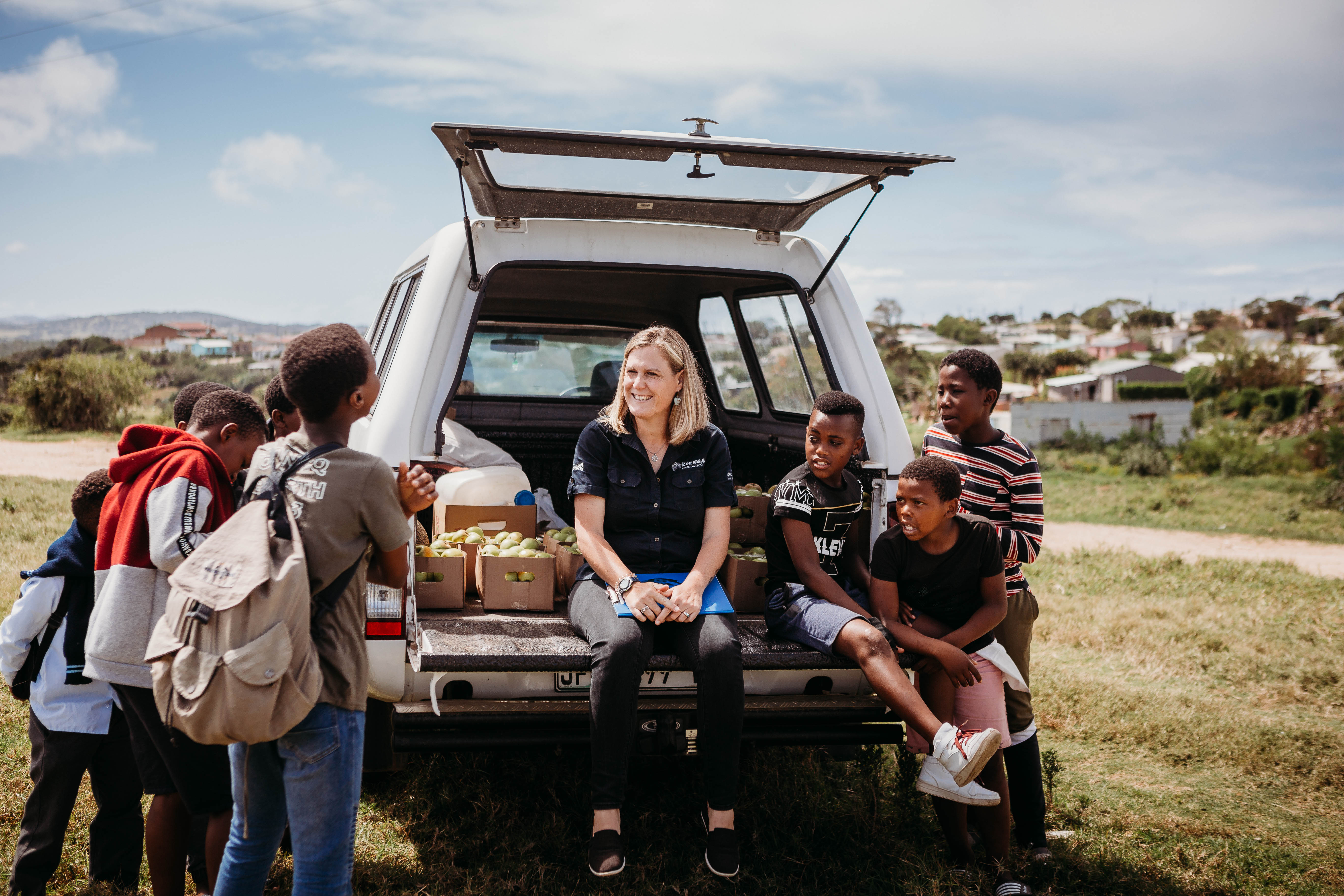 Jo Haesslich (pictured with the children above) from the Kariega Foundation works closely with five community kitchens and three Age-in-Action centres to provide support in the form of food and other resources. It's a common sight on a Friday to see her white bakkie (truck) with the Kariega Foundation logo, bouncing along the dirt roads through the colourful shacks. The bakkie is loaded with fruit, soya mince, soup powder and fortified porridge which gets dropped off to the community heroes at the eight community centres through out the morning.
The funding for these critical food sources is raised exclusively through donations. The Kariega Foundation and our community friends are deeply grateful to Graham Harvey (ex Kariega Volunteer) and the Isle of Man, Lions Club; John Hayes and his family and Clucas Gray, Investment Management Boutique for donating the funds to initiate and fund this project for the last six months. In order to keep it going, we need you to donate and join their legacy. Click here to donate.
Giving Tuesday 2020 | Help Fund Community Heroes
The eight community centres currently supported by our Kariega Foundation are run by: Gladys Hani (Helping Hands Community Kitchen), Thomas Nkohla, Cedric Sawdi, Celina Jajula (Ezakwantu), Nokulunga Manyati (Vezukhanyo), Daphne Yapi (Age-in-Action Klipfontein), Phumla Ngangqu (Age-in-Action Ekuphumleni) and Xoliswa Xanasi (Age-in-Action Marselle). These centres have many others working together to support their communities.
We would like you to meet four of these community heroes who work tirelessly to support those in need. We hope their stories inspire you to help us fund their incredible efforts. Click here to donate.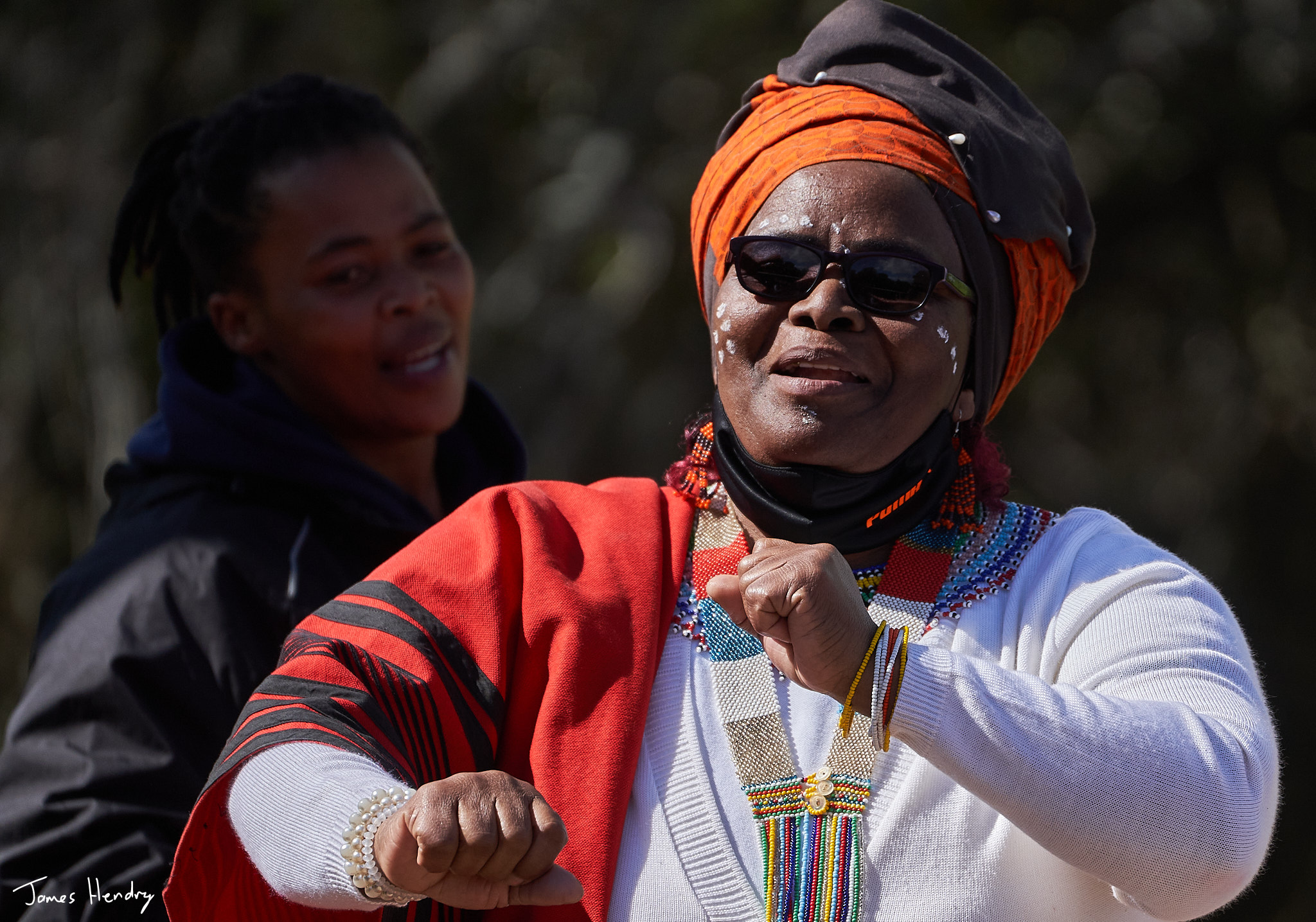 There is Gladys Hani (pictured above) who emerges from her orange home looking splendid in her colourful dress, matching doek (head scarf), and earrings. Gladys is a pillar in the community - a mother, a grandmother, and an amazing social worker who also runs the Helping Hands Community Kitchen, an education centre in her yard for school children to play, do their homework and receive a hot meal in the afternoons.
Her dream is to start a full time foster home in the community. Although the national lockdown disrupted her after school programme, she continues to provide food to the children of her community. Donate to support Gladys and other community heroes.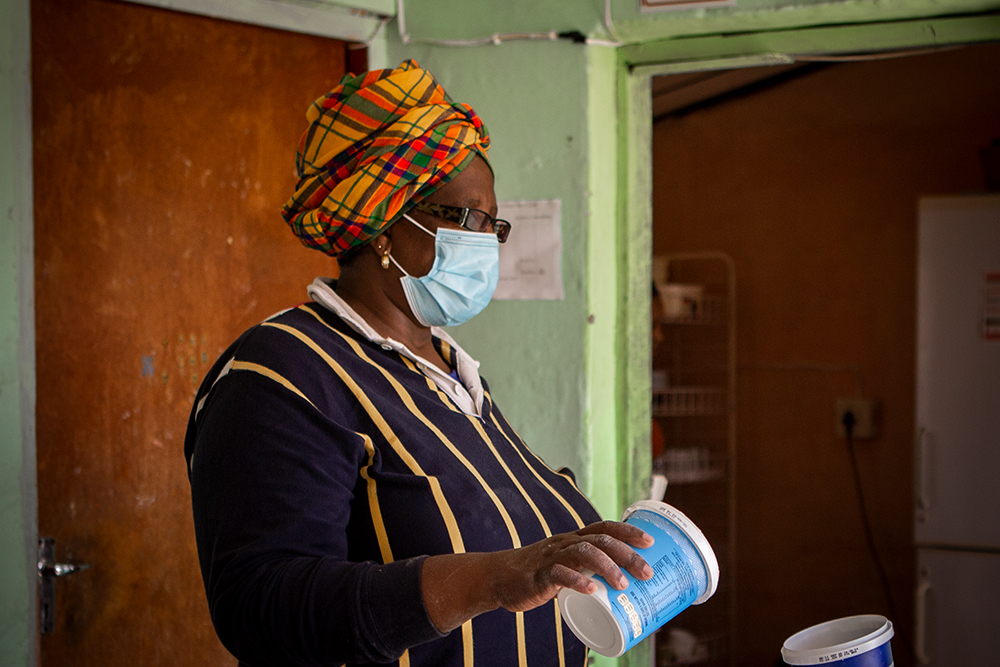 Another amazing woman is Daphne Yapi (pictured above), who runs an Age-in-Action centre which provides food and activities for the elderly members of her community. Usually if you entered that little cream house, you would find a wonderful array of old faces, playing games, singing or beading, and almost always teasing one another. But when lockdown began, this came to an abrupt halt, along with the state funding for food. The Kariega Foundation partnered with Daphne to ensure that she could still deliver food to each of her elderly participants. Donate to support Daphne and other community heroes.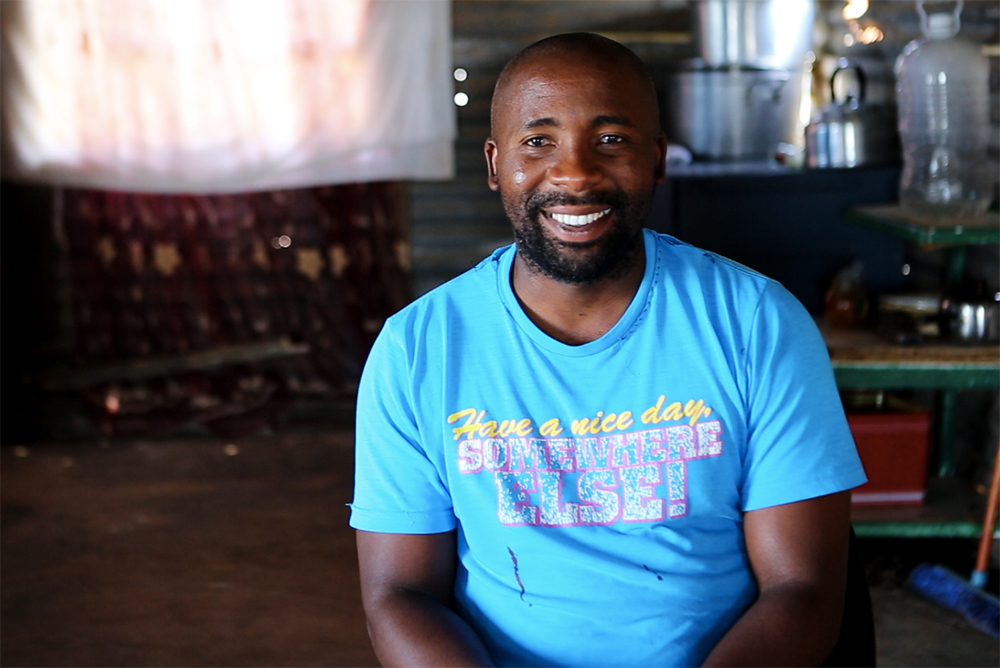 Cedric Sawdi's (pictured above) church runs a play school, but lockdown brought this to a temporary close, so they chose to use the school building as a venue for a community kitchen to feed the children and unemployed in the area. Although people are starting to return to work, there are still many children in need of food, and Cedric says that they are currently providing lunch for 60 children.
The fortified porridge is given to families with small children but also to the elderly members of the community, especially those taking chronic medication, so that they have food to take their medication with. Donate to support Cedric and other community heroes.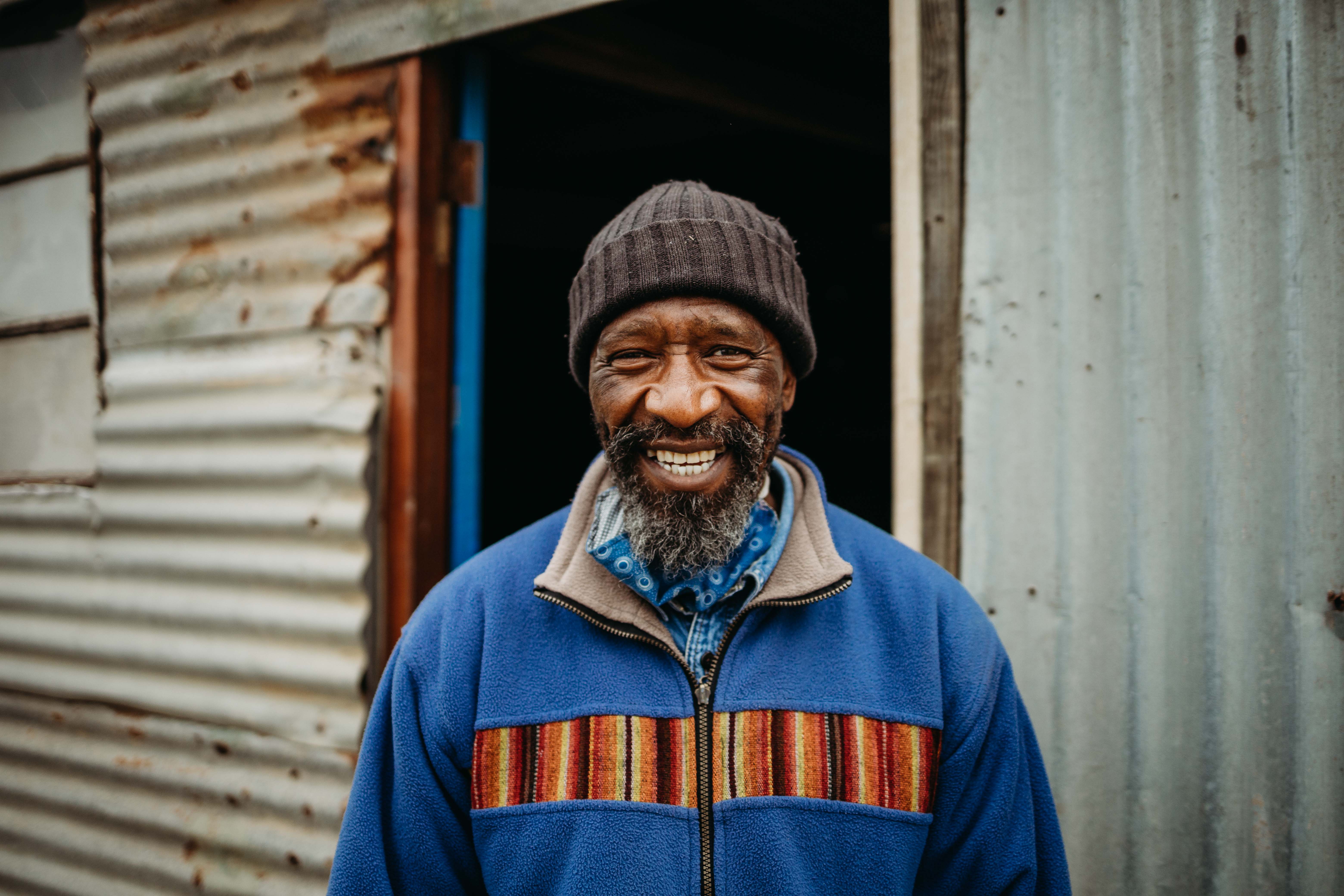 There is also Thomas Nkohla, a pastor, who was so moved by the suffering he saw during lockdown, that he began a community kitchen in a tin shack on the piece of land allocated to his church.
"It's my talent to love people and support people, especially people who are suffering. There are many people who have got a house, but there is no food in the house. You will see the children have no clothes. The children are suffering - no shoes, no food. It makes my heart feel pain because children need food, they need support. They need that support from their parents but their parents have no jobs."
With the help of volunteers, every week Thomas unloads his gas stove, pots and food, and they begin preparing soup for those who come. By noon a delicious smell is wafting out of the shack, and like magic, the children start appearing around the corner, tubs and bowls in hand.
They queue to have their hands sanitised, and one by one, step inside. Jo has finished her rounds and is helping to hand out the food, and she gives each child an apple and a bag of fortified porridge to take home. Thomas scoops up some soup powder for them to take home, and a volunteer from the community serves up ladles of steaming soup, full of veggies and soya mince.
When the last helpings of soup have been served, Thomas moves outside and puts on a pair of bright yellow overalls. It's time to put up a fence.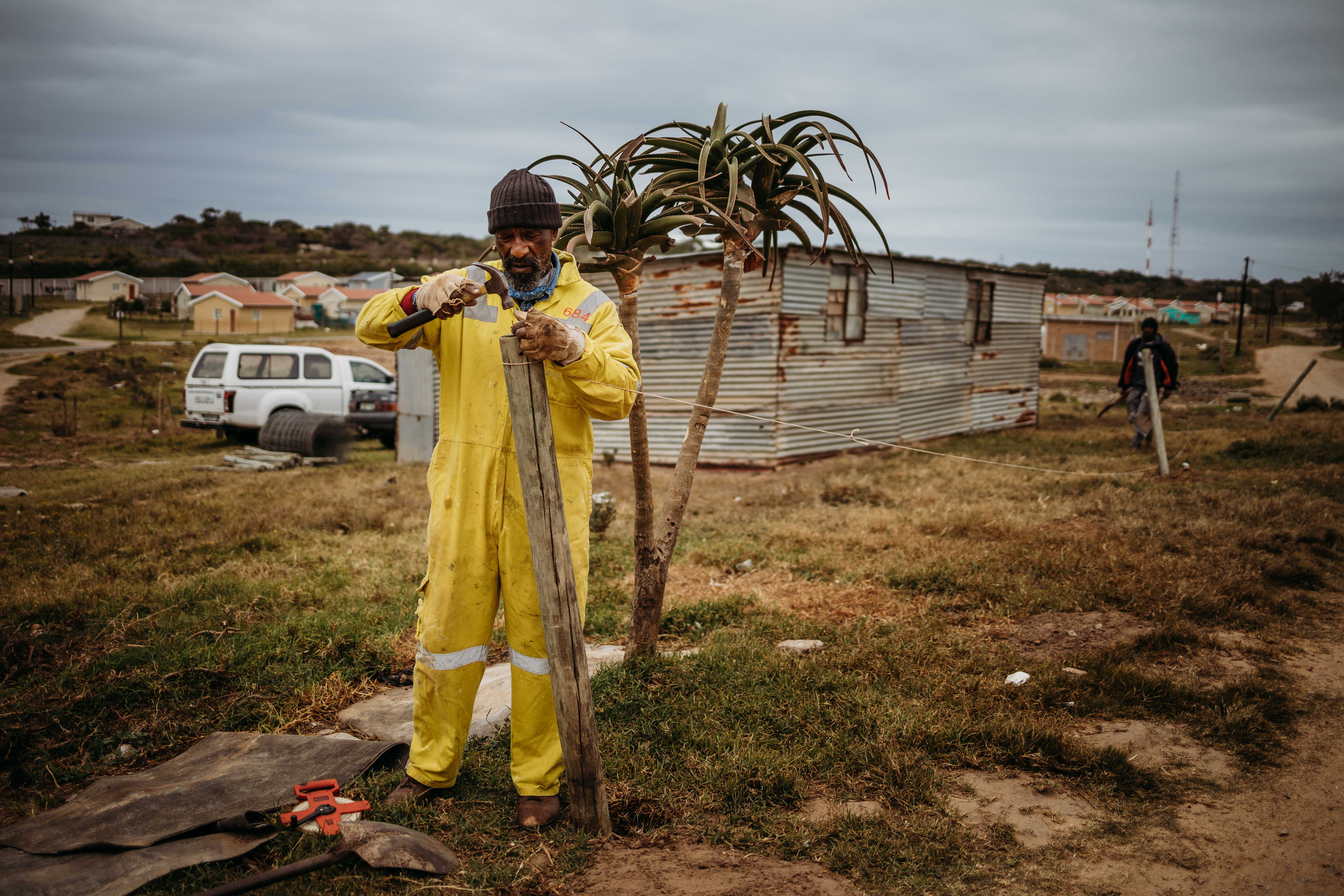 Thomas' vision is to fence off the area allocated to his church so that he can create a community space with a vegetable garden that will support the community kitchen, and in time, a brick and mortar church building. Kariega Game Reserve has been able to provide him with fence poles and fencing that are no longer needed at the reserve and his vision is slowly becoming a reality. Donate to support Thomas and other community heroes.
Donate to the Kariega Foundation to Fund Community Heroes
Partnerships in the community are essential to ensure that your donations to our non-profit Kariega Foundation, support those who need it most. We believe strongly in helping those who are already doing the work and showing up to help their own community.
The Kariega Foundation is a non-profit trust and can accept donations from around the world. Please select that best option for your location. Donating is as simple as clicking the donate link, but the hope you give is immeasurable.
Based in the USA? Make a credit card donation via the GVNG platform, a registered 501(c)(3) organisation.
Based in the rest of the world? Make a credit card donation via the GivenGain payment platform.
Would you like to create a linked fundraiser? Set up your fundraising page by visiting www.givengain.com/c/kariegafoundation. Your donation will automatically be transferred to the Kariega Foundation.
Prefer to make a direct deposit? Use our bank details below.
KARIEGA FOUNDATION TRUST
First National Bank (or FirstRand Bank)
Account No: 62275606526
Branch: Newton Park
Branch code: 261050
Swift/IBAN: FIRNZAJJ or FIRNZAJJXXX
Bank Head Office Address: FNB Bank City, Simmonds Street, Johannesburg, 2000. Reference: Yourname_Heroes
If you're a South African taxpayer or the organisation on whose behalf the donation is being made is a South African taxpayer, please email Cindy on marketing1@kariega.co.za to request your 18A tax exemption certificate.
Our Kariega family remain unwavering in our resolve to continue to offer incredible safari experiences to guests, protect and conserve wildlife, care for our staff, support our community heroes and rural neighbours through this Covid-19 crisis and beyond. Find out more about our community heroes campaign or email us on foundation@kariega.co.za.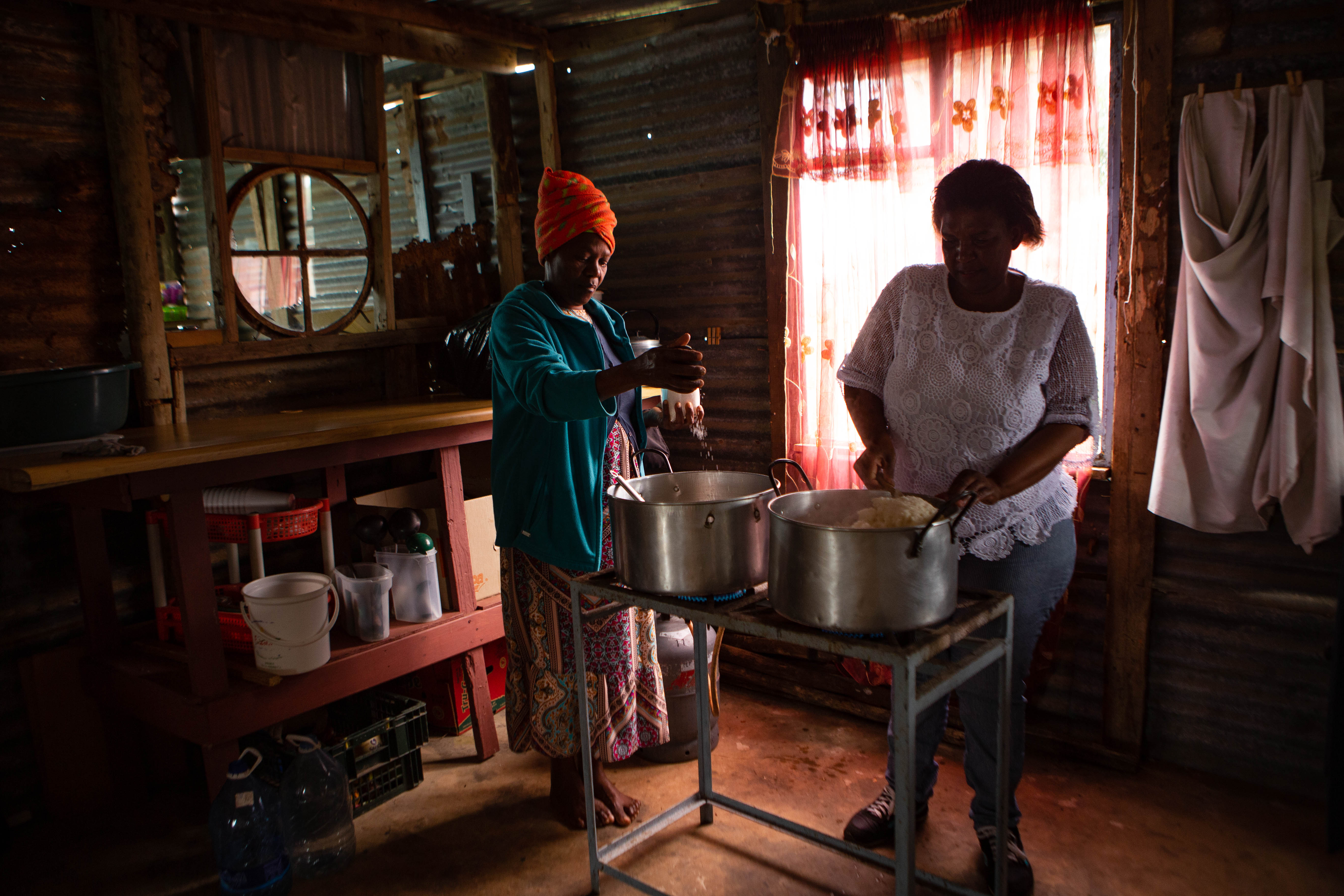 Images thanks to Sophie Smith and James Hendry. Video by Sophie Smith.