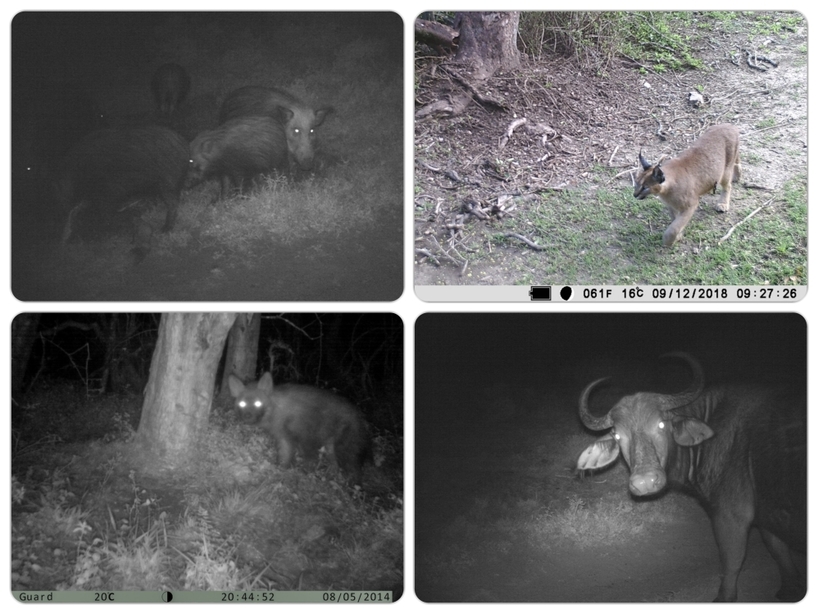 Kariega Game Reserve is actively involved in African wildlife conservation. Our resident ecologist leads our conservation team, and we are constantly gathering information about animals to help improve our wildlife management and conservation programmes. 
Trail cameras or camera traps are set at key locations on the reserve to gather information to better understand and conserve our African wildlife. Photographs from these cameras give us information such as the number of each species, the number of adults and young, the condition of the animals and their different behaviour. Camera traps are especially useful to find out about elusive African wildlife such as honey badgers, polecats, aardvark, caracal (top right in above collage), genets, mongoose, small antelope and brown hyenas (bottom left in above collage). 
Our conservation team, supported by our Kariega Conservation volunteers, set up camera traps in different areas including waterholes or near to a carcass. The camera traps are checked every few weeks to review the evidence captured as a photograph or video.  
These trail cameras were so generously donated to Kariega Game Reserve by Sarah Cobden Ramsay who started Rhino Tears Jewelry after visiting Kariega Game Reserve for her first safari in Decenber 2015.  Have you seen this gorgeous range of jewelry inspired by Thandi's story?  Get your own here by visiting Rhino Tears Jewelry's online shop, Facebook page and Instagram.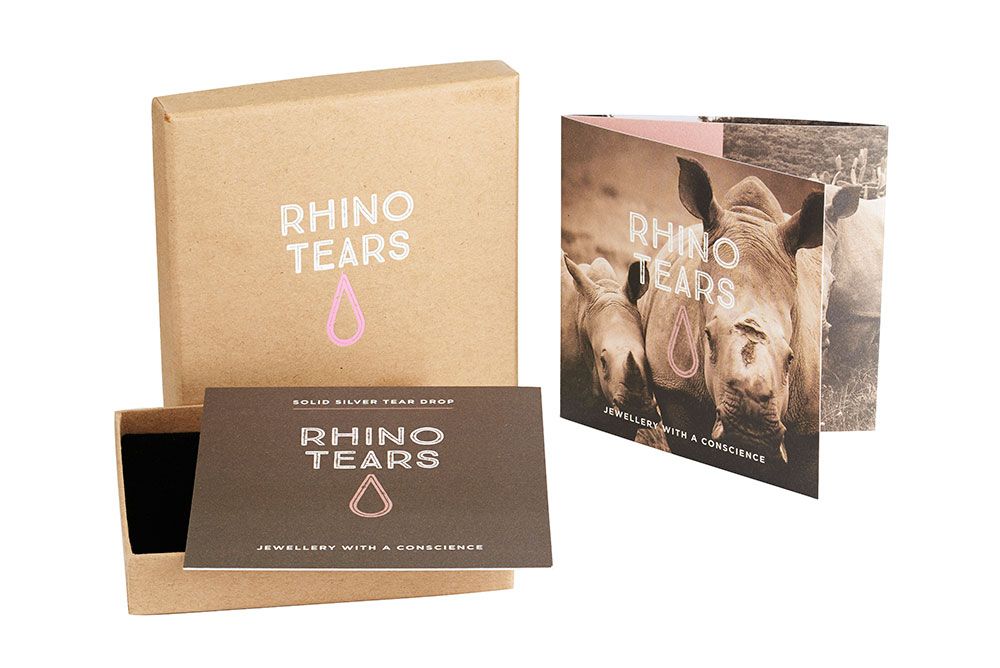 The camera traps do not interfere or scare any the African wildlife, and most of them don't even notice them. This is important as it allows our conservation team to observe the natural behaviour of the wildlife which may not be seen when the animals are aware that humans are watching them. Sometimes "photo bombers" spot the strange object in their area and fly in to investigate! The beautiful Knysna turaco in the photo collage below is checking out the camera trap. You can also see Thandi, the rhino who survived after her horn was hacked off by poachers, a rare aardvark and lions at a giraffe kill in the below images.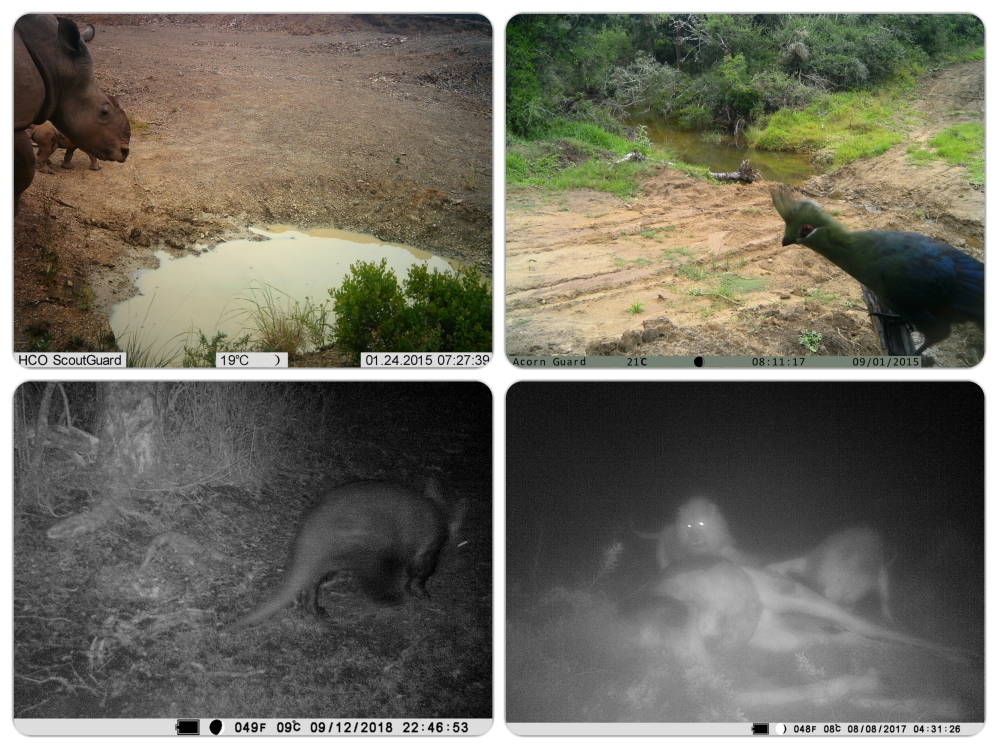 Did you spot any of the featured wildlife during your Kariega safari? If so, please share your experiences with us on Facebook, Twitter and Instagram. We would also love to see any videos on YouTube. Please add Kariega Game Reserve in the title of your video.