BBC Deadly 60 Film Crew Visit Kariega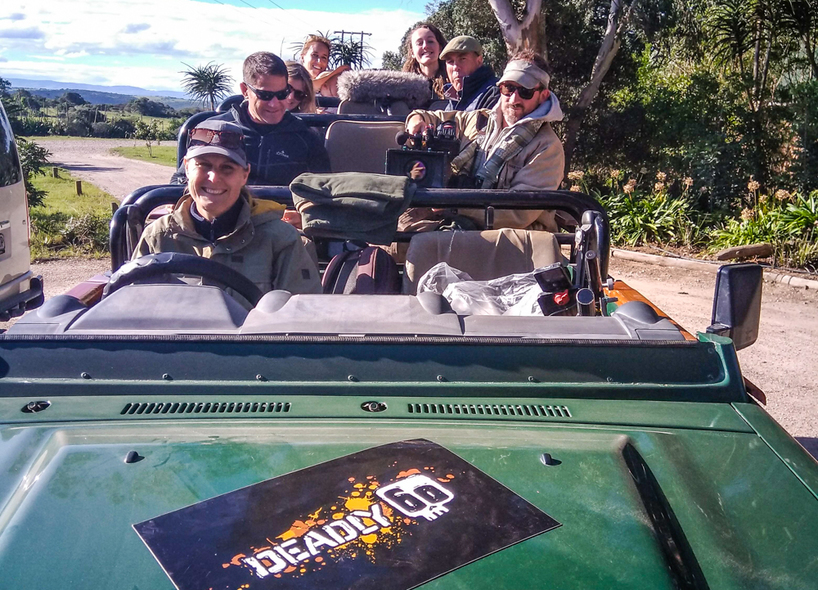 Deadly 60 is a BBC Natural History series that has inspired generations of children across the globe since 2012. In the past, presenter Steve Backshall and the crew have focused on showing their audiences the most deadly animals in their own habitats with nail-biting encounters from around the world. Featured creatures have included rattlesnakes, wolf eels, flesh-eating cockroaches and black pirahnas! Steve often also puts himself into life threatening situations to mimic deadly behaviours of some of these unique species to see if he can match their lethal skills. Being flung with dung by a chimpanzee and almost buried alive is an example of one of these experiences.
However, for 2019 the focus of the BBC Deadly 60 film crew is to share stories about the world's biggest wildlife conservation issues. One of these issues is the rhino poaching epidemic where rhinos of all species are being killed for their horns. Rhino horn continues to be used by some cultures as a traditional medicine even though it has been proven that it has no medical qualities. Rhino horn is made from keratin, the same substance as human hair and fingernails.
We recently welcomed Steve and the BBC Deadly 60 film crew to Kariega. The team visited us to film material to help shine the light on the threat to rhinos due to poaching.
BBC Deadly 60 Film Crew Feature Rhino Poaching Survivor Thandi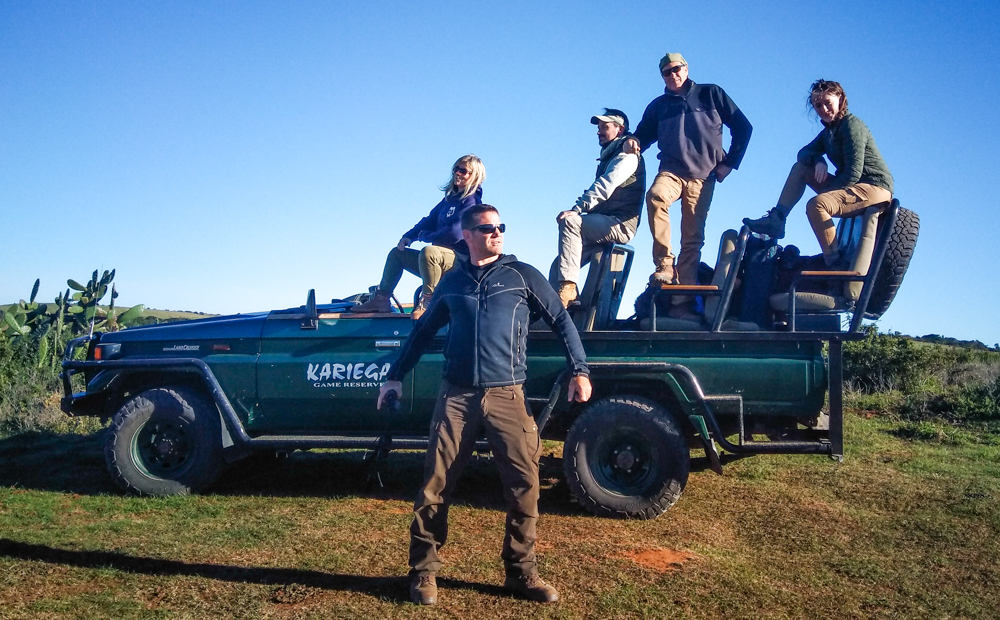 Kariega Game Reserve will feature in the BBC Deadly 60 episode where Steve and the crew focus in on how people across South Africa are tackling rhino poaching and conservation. The team were inspired by the bravery of rhino Thandi, the first rhino to survive being poached in 2012, as well as the amazing commitment by the huge team that continues to care for her and the other rhino at Kariega.
Thandi has fully recovered, except that the horns that were hacked off will never grow back. Her flat face will always be a reminder of the brutal attack. Thandi lives in the wild and has gone on to give birth to three beautiful calves over the last seven years. Thembi, Colin and little Mthetho are wonderful proof that it is worth working together and saving a life of every rhino. 
Without the incredible team work and support from an immense number of people from around the world, these majestic animals would not be roaming free and enjoying their right to life right now. The three calves would never have been born at all.
If you have not yet read the story about this incredible rhino, please read our blogs about Thandi and Themba's fight for their lives after the poaching incident in March 2012.
Want To Know More?
If you would like to keep up to date with the stories from Kariega Game Reserve please subscribe to our blogs, like us on Facebook and follow us on Instagram and Twitter. This will make sure that you don't miss the announcement about when the exciting BBC Deadly 60 episode will air featuring Kariega Game Reserve.