A South African safari is on many bucket lists! If you have always dreamed of a South African safari and have booked your South African safari at Kariega Game Reserve, (or are thinking of booking) this blog is for you.
Kariega Game Reserve is a slice of paradise located in the heart of the Eastern Cape. The Big 5, Small 5, and numerous other species can be found in the protected area, which spans over 11,500 hectares and is home to five distinct biomes. The landscape is unique, encompassing the dramatic contrast of mountain ranges, grasslands and two pristine, tidal rivers that meander through the wilderness. Seeing animals in their natural environments with the freedom to roam is an amazing experience that many people consider to be a dream come true. 
People from all over the world are welcome at Kariega, where you may choose to stay in one of  five beautiful lodges that range from family-friendly to five-star luxury, or budget friendly. There is something for every traveller, couple, group, or family. We aim to satisfy each and every guest. The Eastern Cape is home to many unique biomes, beautiful beachside villages and interesting culture. A malaria-free area which has much to offer. 
If you would like to book your South African safari at Kariega Game Reserve contact our friendly reservation team for more information!
These are our tops tips to prepare you for your first Kariega Safari.
Choosing the Perfect South African Safari Lodge
It's important to select the best South African safari lodge that will be most appropriate for you; Kariega offers five distinct safari lodges.
The Main Lodge welcomes kids of all ages and is ideal for large groups, families, and couples. It is a friendly relaxed environment with log chalets that have large viewing decks. Guests can enjoy traditional meals in the restaurant or boma, a drink at the bar or a swim in the pool.
Ukhozi Lodge is a four-star luxury lodge that exudes romance and warmth. It's a great place for honeymooners, solo travellers, and even small families with children over the age of twelve. Meandering bush paths connect ten luxury suites, each with its own breath-taking views and private plunge pool.
Our private lodge, The Homestead, sleeps fourteen guests, which provides guests with all of the luxury, convenience, and privacy of their own home which makes it ideal for get-togethers with friends or family.
Situated on the banks of the Bushmans River, River Lodge is a four-star lodge that offers ten thatched suites. The lodge offers the most discerning of guests luxurious peace and tranquility.
Our five-star lodge, Settlers Drift, consisting of 9 spacious tented suites, each with stunning views and secluded viewing decks. Gazing down from the decks overlooking the Bushman's River, this setting is ideal for well traveled guests who are looking for something exceptional as well as honeymooners and couples celebrating a special occasion.
Please chat to our reservations team to gather more information, you can contact them on reservations@kariega.co.za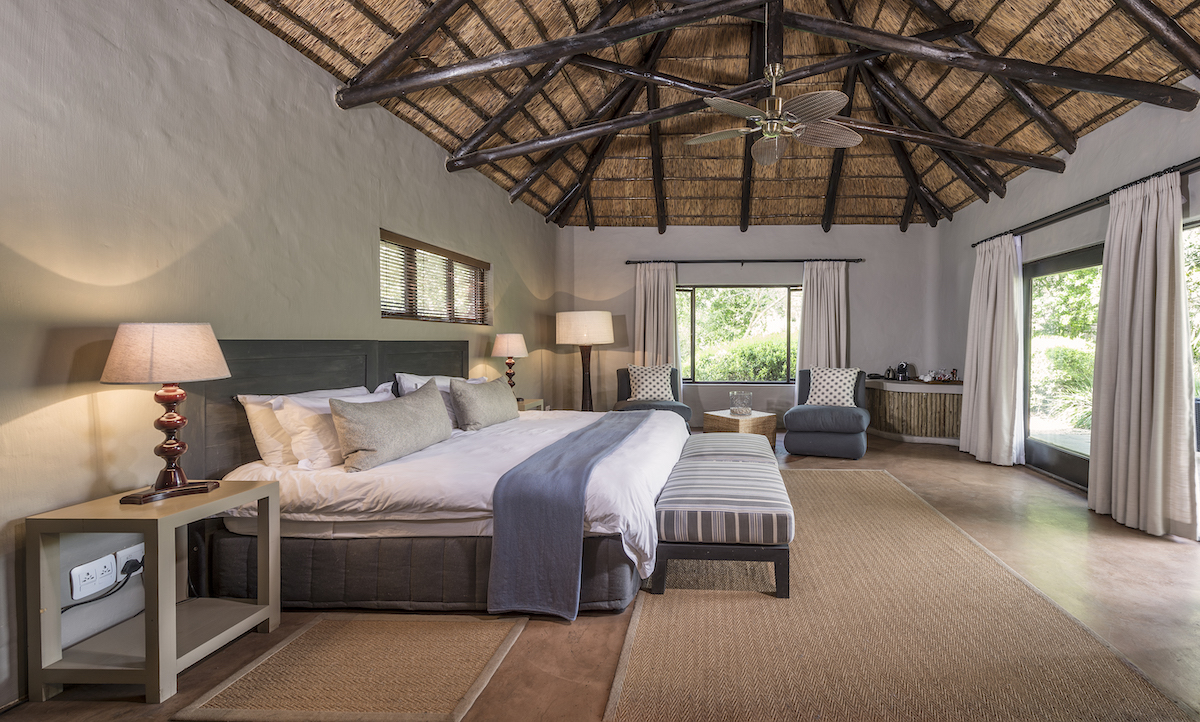 Weather Patterns and Packing Tips 
The weather in the Eastern Cape varies greatly from season to season. Living in the southern hemisphere, our seasons differ from those in the northern hemisphere meaning our packing tips are always useful. Rain might always surprise us, but there's no need to carry a waterproof jacket because we have waterproof ponchos and a warm blanket on the safari vehicle!
A pair of binoculars, hiking shoes, a costume, sunglasses and sunblock are always required for a South African safari holiday.
Summer 
The summer months of December, January and Februray are the hottest months to visit, with temperatures often exceeding 35 degrees Celsius. The sun rises early and sets late, making for lovely long summer days. Your safari drive will depart early in the morning, and again in the late afternoon,  as the animals are generally more active at these times. You will witness breathtaking sunrises and brilliant sunsets. All you'll need to pack, during these months, is a sun hat (one that fits tightly and won't blow off), hiking shoes, a thin, wind-resistant jacket, a pair of shorts, a short or long sleeved shirt (long sleeve will give protection from the sun), light weight fleece and bush trousers and some sun tan lotion. Don't forget to bring your swimming costume so you can cool off between your two daily safaris in one of the spectacular swimming pools.
Autumn 
The autumn months of March, April and May offer the most pleasant weather in South Africa and on the reserve; it is neither too hot nor too chilly; it is just right! Animals enjoy this weather because it allows them to spend more time out on the plains grazing or hunting. The sun rises a little later and sets a little earlier. The mornings are crisp, and the evenings are cool. Bring a few more layers for warmth; long trousers, a jumper and a warmer jacket will be needed along with your summer items.
Winter 
The winter months of June, July and August can be cold with highs of around 18 degrees Celsius and lows of between -1 and 3 degrees Celsius, but the game viewing is often at it's best! Pack a warm and wind proof  jacket, a beanie (as well as  a sun hat), and even a scarf and gloves. The evenings become very chilly once the sun sets, but the lodges are always warm and welcoming with crackling fires unless you elect for a night-safari! Bring a costume and enjoy a cold-winter dip in one of our swimming pools if you are courageous enough.
Spring
The spring months of September, October and November, are a little colder than the fall, but the reserve comes alive with wild flowers and new growth. You will still need your layers; a pullover and a warmer jacket, as well as a pair of long trousers. The days will be pleasant, with temperature highs of around 25 degrees Celsius, allowing you to fully enjoy the pool. 
A Typical Day on South African Safari
The days will be packed with two game drives: one in the morning starting between 5h00 and 6h00 which includes a coffee break in the African bush and the second safari drive in the afternoon starting between 15h00 and 16h00. The afternoon safari includes a South African tradition called 'sundowners', when you stop to watch the sunset and enjoy a beverage of choice and snacks. One of you safari drives will include a river cruise down one of the picturesque  rivers. 
There's time between safari's to unwind at the pool; take a nap or book a spa treatment. Chat to your field guide about the other activities such as a guided bush walk, fishing, horse riding on the beach or even a community tour with Aloe Tours. If you stay at River Lodge, there is a daily boat excursion at 11h00 daily to the beautiful beaches of Kenton-on-Sea.
Heading out on your first ever South African safari is very exciting. Your knowledgeable guide will stop at the majority of the animals and share some fascinating facts with you. You will witness a wide variety of animals, trees, birds, and small creatures on this safari; you might even spot one or two members of the Big 5! 
Arriving back at the lodge, you will be greeted by our friendly staff, fires are burning with fellow guests gathered around reminiscing about the days sightings. You will enjoy a delicious meal prepared by our skilled chefs – all the while knowing that you can repeat the entire experience the following day!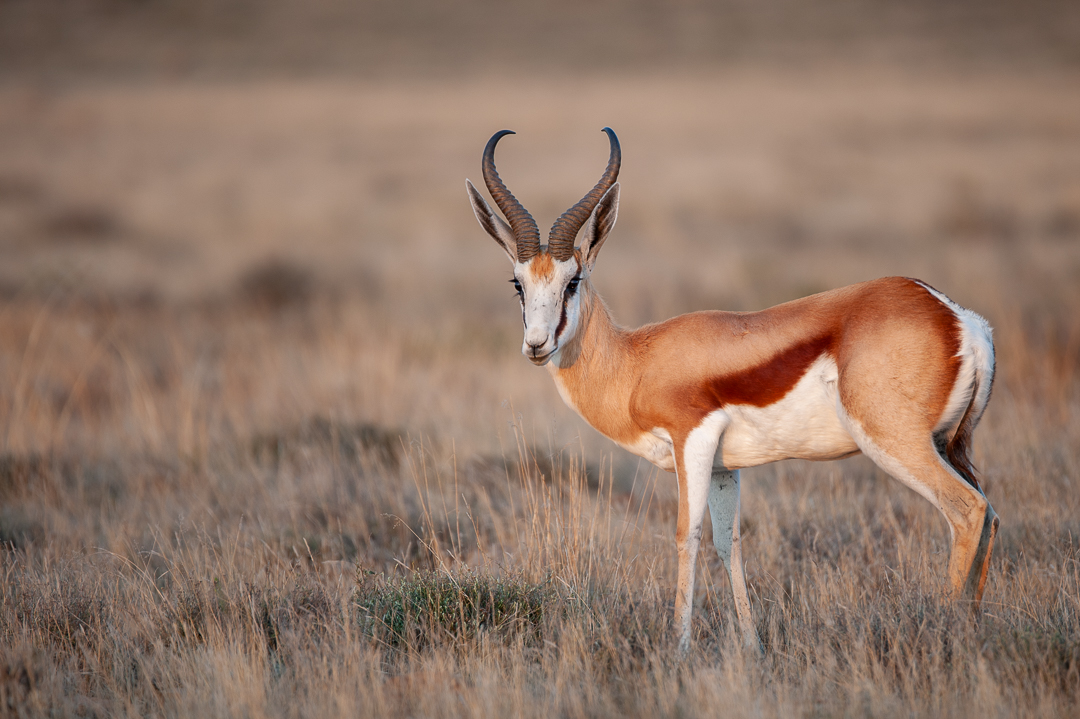 A South African Safari with Purpose
All adult guests staying at Kariega Game Reserve pay a conservation and community levy. These funds are donated to the Kariega Foundation Trust   and invested directly into our community and conservation projects, which play a significant role in the rejuvenation of local communities and conservation efforts on the reserve.
The Kariega Foundation focuses on habitat protection, preservation and community education. These core conservation pillars expand into a broad and diverse portfolio of projects including: Enterprise Development, Early Childhood Education, Youth Development,  Save the Rhino, Habitat Expansion, Research Projects, and Habitat Restoration.
We are grateful to our guests who become part of our conservation and community team, making every Kariega Safari a holiday with purpose. 
Together we are creating a legacy of rejuvenation for our planet, people and wildlife.
Feedback from Our Guests
Read this lovely review from one of our guests, who had their first ever South African safari experience at Kariega Game Reserve:
"Memorable first time safari for our honeymoon. Amazing views of the river and the surroundings. Room was nice, cosy and spacious. Breakfast, lunch and dinner were all amazing, especially after coming back from safari. All the staff at the lodge were friendly and always at hand to help, and was nice to come back to some warm towels and a drink (from the evening drive). The boma singers were great during some of our dinners!"
If you are wanting more information about a Kariega Safari or wanting to book your safari please email us on reservations@kariega.co.za or call us on 046 636 7904. 
Don't forget to tag us in your Instagram reels while using the hashtag #Kariegavideo24 to enter yourself into our Instagram Video Competition, you may be the lucky winner of a 2 night stay for 2 people on a fully-complimentary basis at the tranquil River Lodge.