The Man Behind 2017 Winning Photo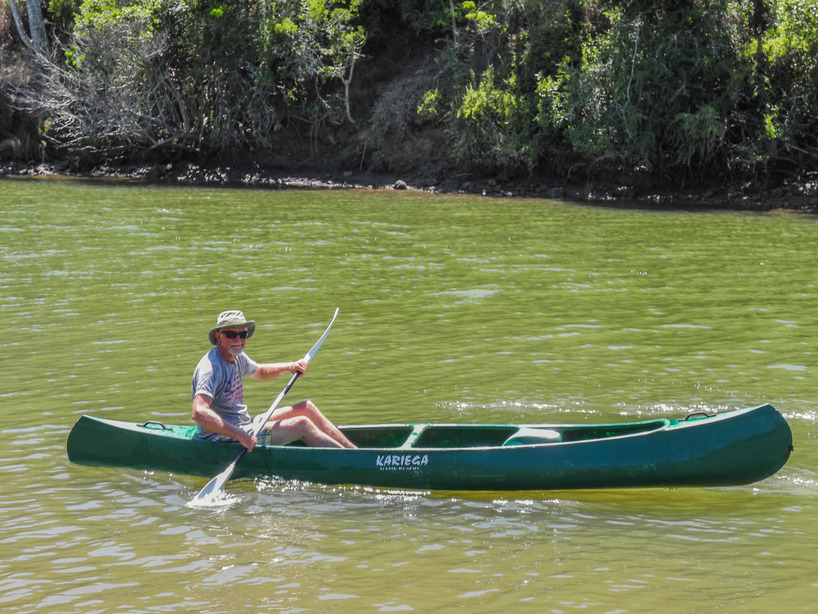 Graham Harvey's photo of a female elephant won both the Best Wildlife photograph and the Audience Favourite photograph in the 2017 Kariega Facebook Photo competition, and it could not have gone to a more deserving candidate.
Graham is a retired electrical engineer with a passion for wildlife. He lives on the Isle of Man where he is actively involved in conservation initiatives. At 67 he believes one is not too old to make a difference – a sentiment that has resulted in him becoming a two-time Kariega Conservation Volunteer, and his third trip is already booked! 
His prize of a two night complimentary stay at our Ukhozi Lodge will be the first time he visits Kariega as a guest. He will enjoy a more luxurious and relaxing safari experience… which is definitely well deserved.
Photo Competition Winner Volunteers to Make a Difference
Graham shared his personal story behind becoming a Kariega Volunteer with us. He writes: 
"I started volunteering at Kariega Game Reserve following the death of my wife Patricia from cancer after 43 years of marriage. Together we would travel and photograph wildlife. I joined to help make a difference and start to rebuild my life."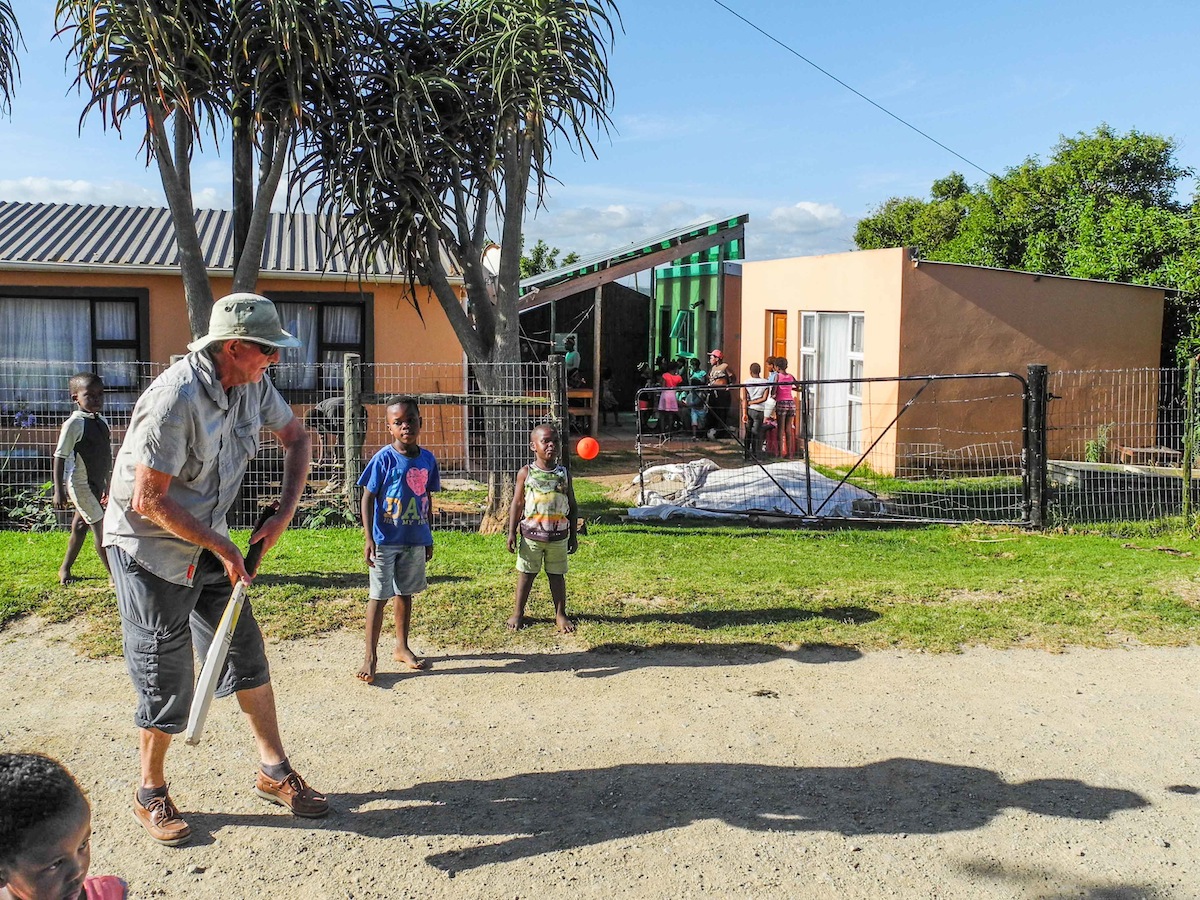 Behind the Lens With an Inspiring Man
We asked this inspiring man a few questions about the story behind his winning photo.
How did you react when you found out you had won the competition?
I was in Namibia volunteering with Elephant-Human Relations Aid (EHRA) helping to protect the desert elephants when my son contacted me with the news. I was very pleased and proud that both Kariega Game Reserve and the public liked my photograph.
Tell us more about when and where the photograph was taken and how it felt to see and capture the moment?
The photograph was taken after lunch. We had just started a game count and were going up a track heading towards the Homestead when a small herd of elephants emerged from the bush crossing our path. We stopped the Land Cruiser and at the top of the hill and out of the bush appeared the elephant in my photo, she was startled by our presence and turned to confront us. I felt incredibly alive and in-the-moment.
I was also lucky and in just the right place at the right time to capture it because she quickly relaxed, settled down and moved back into the bush.
Can you share the details about your camera and settings?
Camera - Nikon D600. Setting – Shutter-Priority Auto. Lens – AF-S Nikkor 80-400mm 1:4.5-5.6G ED. Image Dimensions – 6016 x 4016. Exposure – 1/4000sec @ f5.6. Focal length 270mm. ISO Speed Rating – ISO 1400.
Tell us more about your interest in photography.
I have just started taking photos and still have a lot to learn. My late wife Patricia was the real photographer while my role was to find the wildlife and carry the equipment! Patricia was a great teacher though I am a slow learner. 
Tell us more about your volunteer experiences at Kariega.
I love working around wildlife and looked at various volunteer programmes before settling on Kariega's because I liked the different aspects of the duties from clearing roads, removing invasive plants, monitoring the reserve's wildlife to working in the community where you really can help to make a difference.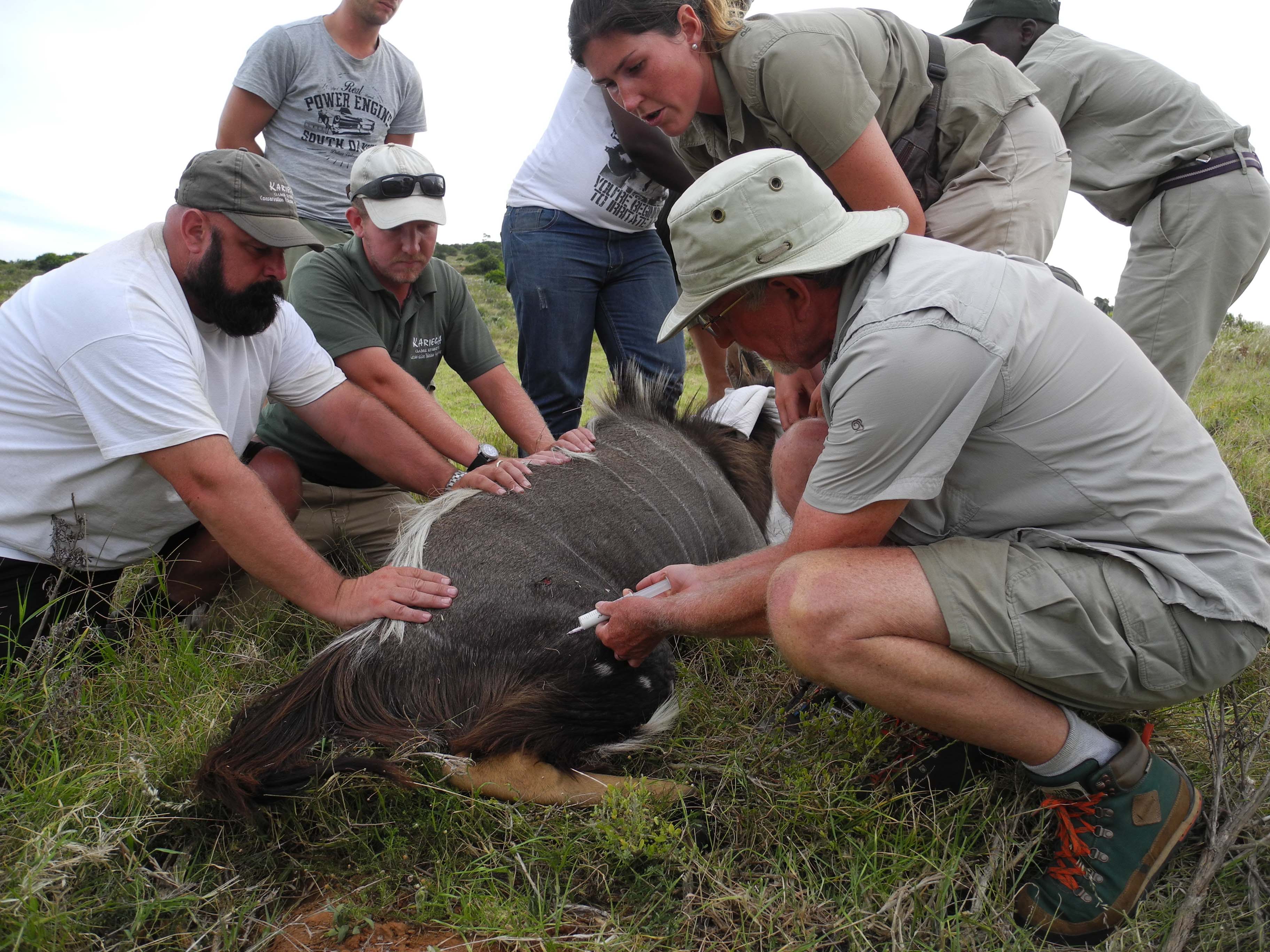 I also like the location of the reserve. At the weekends, you can explore the local area, undertake various activities from canoeing, horse-riding, sky-diving, even swimming with the sharks or my favourite, walking along the shoreline beside the Indian Ocean.
Tell us when you might be able to come back to take up your prize.
My third volunteer trip is already booked for November 2017. I plan to end it off by relaxing in the luxury of Ukhozi Lodge!
We are certainly looking forward to having Graham back with us in November – he is starting to feel like part of the family!
2018 Kariega Facebook Photo Competition Open
Did you take any great wildlife photographs during your Kariega safari? If so, please enter them into our 2018 Photographic Competition by uploading them to our Kariega Facebook page. The competition is open for 12 months and closes on 30 April 2018. The prize is a two night stay for two people at Ukhozi Lodge.