Support Rhino Anti-Poaching Campaign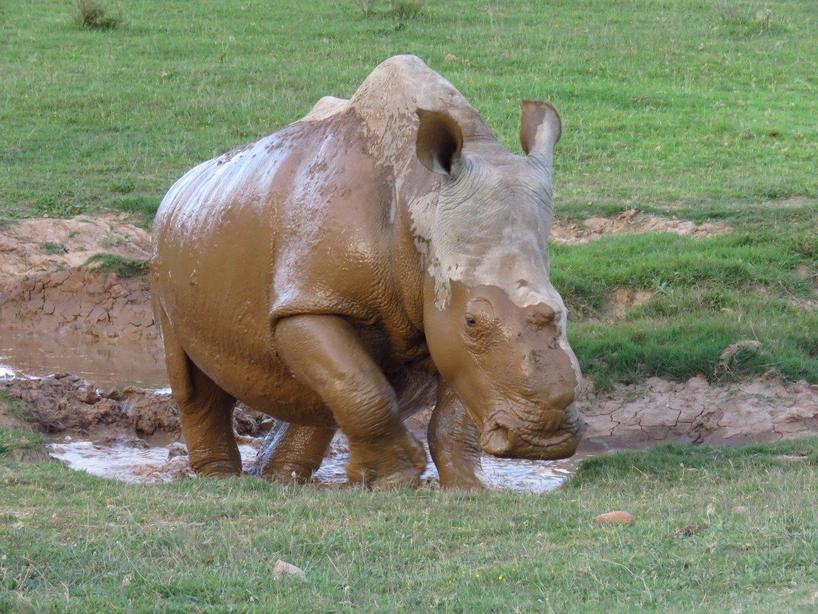 Laura Valentine is an English mum based in France. Her life changed when she decided to pack her bags in 2014 and join the Kariega Conservation Volunteer Programme. She has volunteered twice again since, and grown to love our beautiful reserve and the passionate people who strive every day to protect its wildlife. During her time at Kariega Laura learned about the growing scourge of rhino poaching and how rhinos now need sophisticated methods to protect them. She thus initiated a Go Fund Me campaign to raise €1,500 for a DJI Mavic Pro drone with a 3D headset to be used by the Kariega rhino anti-poaching team.
Kariega Game Reserve boasts one of the most accomplished and inspiring conservation stories in the Eastern Cape, with as many as 15 farms merging gradually to create the current conservancy. It is both a privilege and a responsibility to be the custodians of this African wilderness and we are deeply grateful to Laura and every donor for joining hands with us in our commitment to protect and preserve all wildlife within our reserve and beyond.
If you would like to support this fundraising campaign please donate via the rhino anti-poaching campaign on the Go Fund Me website. Any additional funds raised will be donated to the Kariega Foundation, in support of our numerous conservation and community projects.
Rhino Poaching Crisis Rages On
In the ten years between 2008 and 2017, over 7,100 rhinos died as a result of poaching in South Africa alone. Over 80% of the world's surviving rhinos live in South Africa as the populations elsewhere in Africa and Asia have been decimated. The killing has not slowed and nearly three rhinos are brutally killed by poachers every day, while one elephant is killed every 15 minutes. Even giraffe are now on the endangered list, with the tails of these graceful animals used to make trinkets.
Unfortunately, Kariega Game Reserve has not escaped this poaching scourge. On 2 March 2012 one cow and two bull rhinos were brutally poached. With months of care and dedication, the female rhino Thandi, survived her horrific wounds and became the first rhino to ever survive a poaching attack. Her story has since spread around the world and inspired many people to get involved in rhino conservation.
Rhino Thandi has miraculously given birth to two calves. Thembi and Colin were born in 2015 and 2017.
Kariega's Dedicated Rhino Anti-Poaching Unit
The men and women of the Kariega anti-poaching unit risk their lives every day to try to prevent such a tragic event from ever happening again, constantly patrolling the reserve to ward off poachers who may be armed with military-grade weapons. You can imagine how incredibly difficult it is to survey our vast wilderness area. 
Drones can assist the team to more effectively and efficiently patrol the area and have become a valuable anti-poaching tool. The donation of the DJI Mavic Pro drone and 3D headset will significantly assist the team. The 3D headset will be very useful as it reduces the glare on the controller screen during the day and means no light emission during night patrols, which could compromise the unit's position.
We so appreciate Laura's awesome project and all of the donors who contribute to this campaign. Donate via the rhino anti-poaching campaign on the Go Fund Me website.