Rhino Thembi is 16 Months Old Today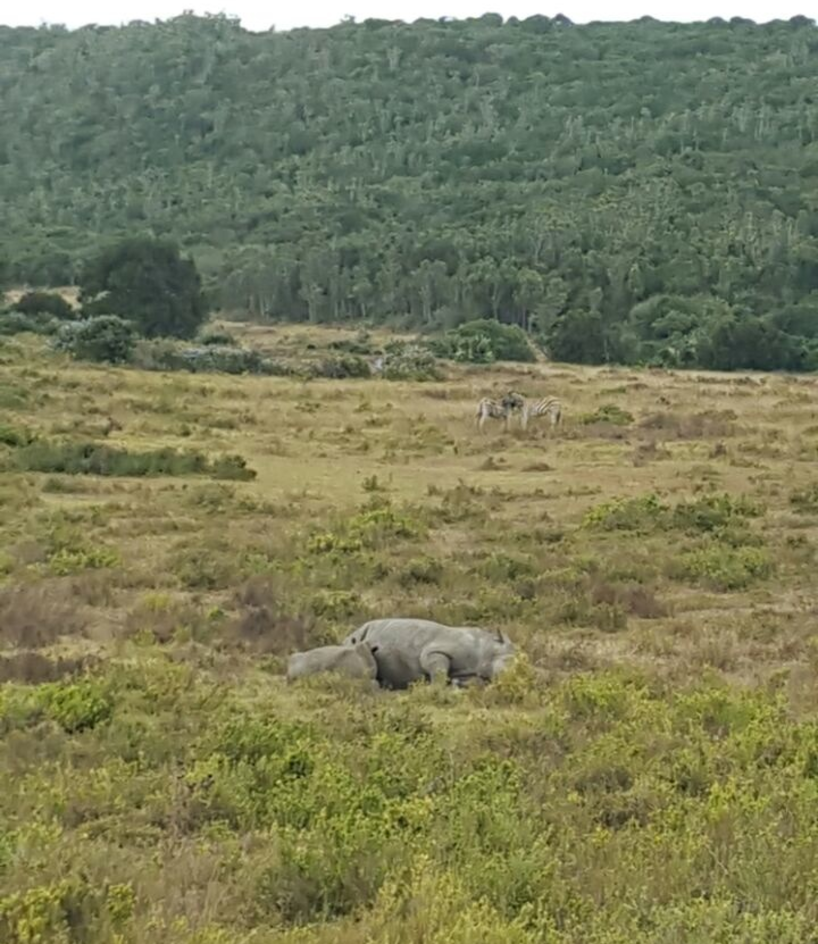 Thank you to Sue Cooper, a recent guest at Kariega Game Reserve, for taking this magical photograph of Thandi and Thembi. It captures a beautiful and intimate moment, where an incredibly relaxed Thandi lay down for Thembi to suckle. It is a testament to the unbelievable work that has been done by so many organisations and individuals to care for, and protect these our amazing rhino.
Save The Rhino Non-Profit Contributes Generously
Today, on Thembi's 16 month birthday, we take the opportunity to say a heartfelt thank you to Save The Rhino Fundraising Project, a South African non-profit organisation focussed on fundraising to help protect and conserve rhino. The Kariega Foundation Save the Rhino Project have received a steady stream of donations amounting to over R60,000 over the past year. These donations have been used to support our anti-poaching efforts and ensure the continued safety of Thandi, Thembi and the rest of Kariega's rhino population.
The Kariega Foundation is proud and grateful to be one of Save The Rhino's South African partners.
Have Fun and Raise Money for Rhino Conservation
Save the Rhino are enthusiastic and energetic fundraisers! Every little bit helps and I for one would certainly want my grandchildren and future generations to witness magical moments in the African bush, such as the one captured in this photo.
If you would like to find out more about the Kariega Foundation Save the Rhino projects please email murray@kariega.co.za or find out more on the Kariega Foundation Save the Rhino webpage.