Rhino Thembi Establishes Independence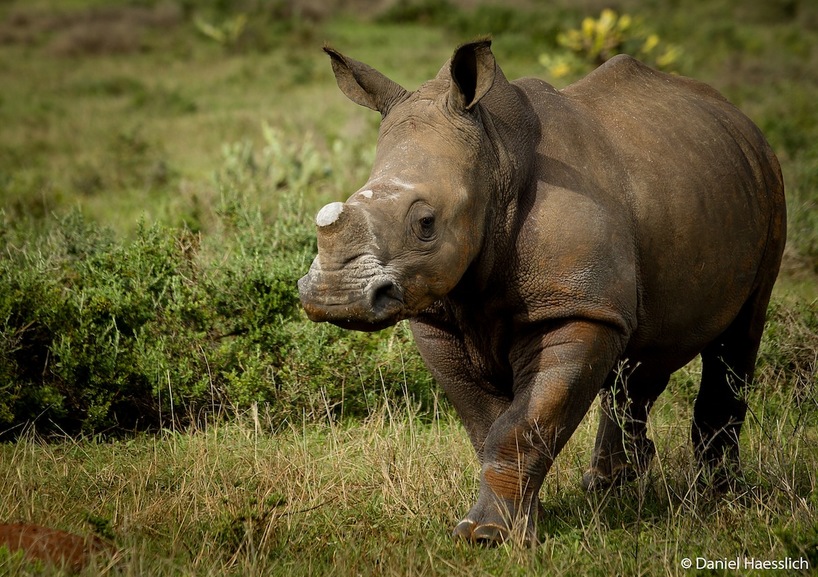 Today, Thandi's first calf Thembi is two years and two months old. For the past two years we have celebrated rhino Thembi's birth on the 13th of each month. We have shone light and gratitude on all the people and organisations that she and her mum Thandi have inspired to become activists in the fight against rhino poaching.
On 24 January 2017, just after Thembi's second birthday, Thandi gave birth to a new calf and the attention swung quickly away from rhino Thembi to her younger brother Colin. Thembi, has not however been forgotten and many of our guests have been asking after her.
Rhino Thembi Establishes Independence
Thembi had started to establish her independence before Colin was born. We observed her spending significant amounts of time away from mum Thandi. Sometimes older female rhino calves will stay with their mother and help care for the new calf, but not always, as in Thembi's case. Male calves almost always move away and establish their independence when a new calf arrives.
It is expected that over the next few years Thembi will establish her own territory and will hopefully start reproducing at between five and seven years old. Of course we'll keep you updated on this blog. You can subscribe to receive our updates via email.
Kariega Game Reserve, with the support of the Kariega Foundation, is committed to ensuring Thembi is protected and has the best chance of enjoying a long and healthy life. If you would like to support our efforts please donate online to our Save The Rhino Fund now. Thank you.
Read the incredible story of Thandi, the rhino who survived her horns being hacked off by poachers in March 2012, and is now the mother of two rhino calves.