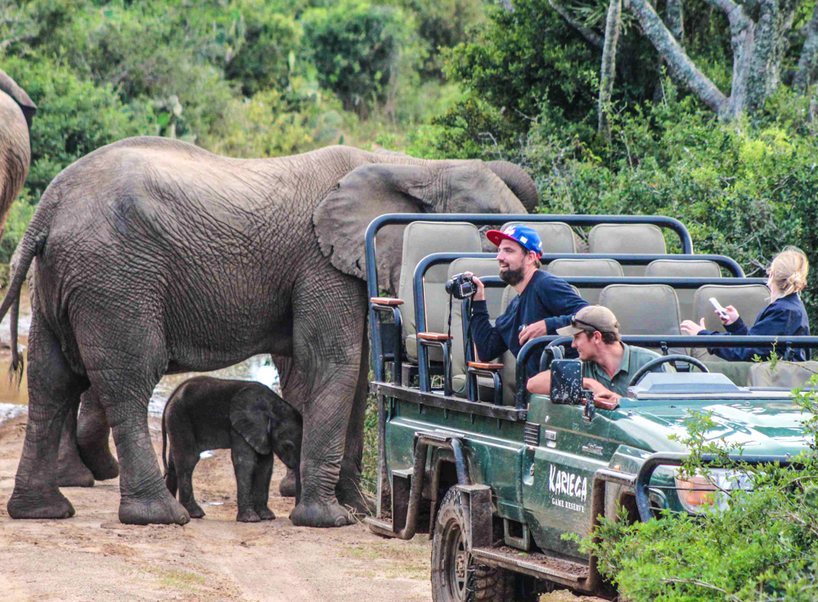 From 1 October 2020 South Africa will re-open our international borders selectively for travel and tourism. We are delighted and ready to welcome Kariega safari guests.
Co-owner Mark Rushmere aptly expressed the sentiments of the Kariega family: "A heartfelt thank you to all our guests. Your patience and understanding has been a huge support to the Kariega family as we navigate these uncertain waters, especially as many of you are facing your own hardships. Perhaps the memory or promise of an African safari is the glimmer of hope that keeps us going. Please be reassured that your health and safety is our top priority, along with creating safari memories that will last a lifetime. We are prepared and waiting for when you can travel again."
Health and Safety of Kariega Safari Guests Top Priority
While eagerly awaiting the return of our safari guests, Kariega Game Reserve has carefully assessed risks and tailored preventative measures to ensure the health and safety of our guests and staff.
Our mantra to "Touch the Freedom of Africa" has never been more apt as we continue to safely reconnect people with nature to find renewed equilibrium.
Kariega Game Reserve's well planned and informed protocols and procedures address all COVID-19 concerns guests may have and are in line with the latest recommendations from leading authorities including the World Health Organization. Our protocols aim to ensure safe environments at our lodges and during activities form a seamless part of our new operational procedures – safeguarding you and our staff. We are ready to welcome Kariega safari guests.
Kariega Safari | Safe and Sustainable Travel
After months of being cooped up, many people are eager to get out and start traveling and exploring again. Perhaps you are wondering what experiences create space for solitude and social distance yet an environment of connection? Or even what activities are largely outdoors in the fresh air, offer luxury away from the crowds and empower the traveller with the opportunity to make a difference and contribute to sustainable solutions for the planet and her people?
An African safari at Kariega Game Reserve ticks all these boxes, offering guests the ideal getaway from the current global climate, that is safe, spectacular and centred around sustainability.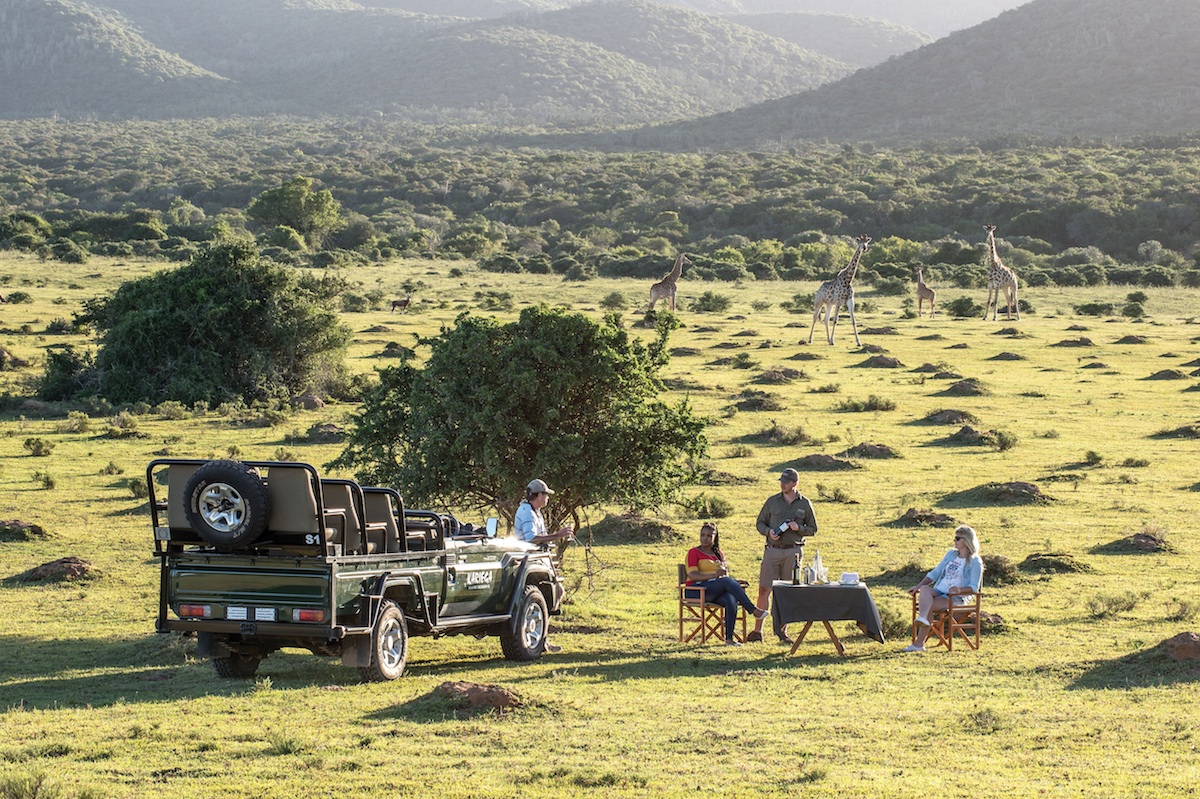 Top 5 Reasons to Book a Kariega Safari
These are our top five reasons why you should book your Kariega safari today!
1. Nature Inspires and Heals
Immersing oneself in nature is the perfect antidote to the COVID-19 stress that has gripped us all. Nature soothes, calms and inspires her visitors to rise about the turmoil and chaos of their daily lives and get perspective once more of the cycles of destruction and rejuvenation that are ever present in the natural world of which they are apart.
2. Kariega Safaris are Designed for Luxurious Privacy and Seclusion
Each of the five luxury lodges within Kariega's private 10,000 hectare wilderness, are designed for privacy and to reconnect guests with the natural world. Suites and chalets are secluded, dining areas are airy and spacious and only six to ten guests are allocated to each open game viewing vehicle for morning and evening safari drives. Other included safari activities such as guided bush walks, river cruises, canoeing and fishing can also be enjoyed.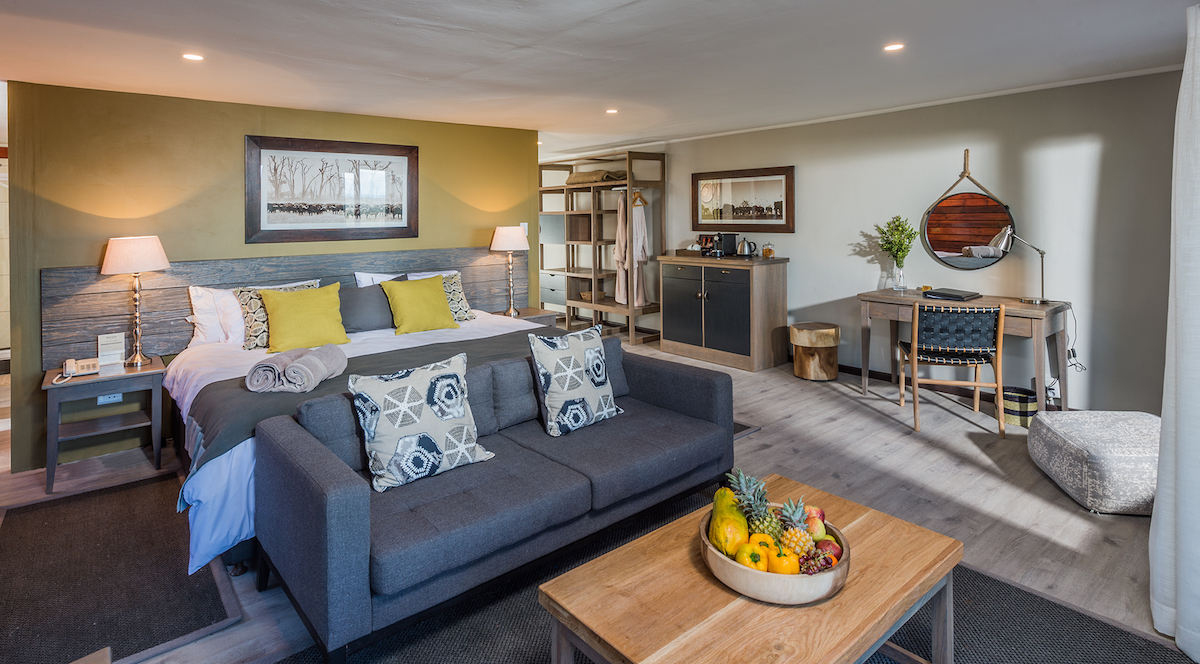 3. Kariega Game Reserve is Safe Travels Accredited
The World Travel & Tourism Council (WTTC) is the global authority on the tourism sector and works to promote its sustainable growth. The WTTC has developed COVID-19 safety protocols that put the health, safety and security of travellers and workers first.
Kariega Game Reserve has been accredited as a Safe Travels partner. This accreditation makes us a part of a worldwide network of companies that are compliant with the global standardised health and hygiene protocols, which assure: operational and staff preparedness, a safe experience, trust and confidence through transparency and cooperation with governments implementing enabling policies.
4. Kariega Safari Guests are Partners in Conservation and Community Rejuvenation
Each guest visiting Kariega Game Reserve pays a nominal conservation and community levy to the Kariega Foundation, a non-profit trust born out of the desire to contribute to the upliftment of local communities, sustainable wildlife management and conservation. The purpose of the Kariega Foundation is to enhance the well-being of local communities through enterprise development, education and youth development, and to be united in our efforts to protect and conserve the natural heritage of the Eastern Cape, particularly the Kariega wilderness.
Each and every Kariega safari guest becomes our partner in this great work! It is the collective belief in our human capacity for kindness and service combined with the inspiration we glean from the beauty and cycles of the natural world that drives the Kariega Foundation and all our partners forward in pursuit of achieving the objectives of each of our projects.
5. Bucket Lists are 'Now-Now Lists'
Quite simply, if COVID-19 has taught us anything it is that life is for living, and not being locked-up at home!
Life is too short and unpredictable for 'bucket lists' and 'one-day-I-will' dreams. The era of the 'now-now list' has dawned and people young and old are inspired and intent on acting on their dreams NOW!
An African safari should be top of your now-now list, and Kariega Game Reserve in the Eastern Cape of South Africa, is accessible and safe with a thirty-year history of making safari dreams come true.
Additionally, due to the extraordinary circumstances and measures arising from the coronavirus pandemic, we have implemented adjusted booking, cancellation and postponement policies for direct bookings to make booking your Kariega safari simple and attractive. Adjustments include waiving the payment of the normal 50% deposit for new international direct bookings and no cancellation fees unable to travel due to COVID-19 (notwithstanding our normal cancellation terms).
Please contact our reservations team now-now… not just now! We would love you to enjoy a Kariega safari experience.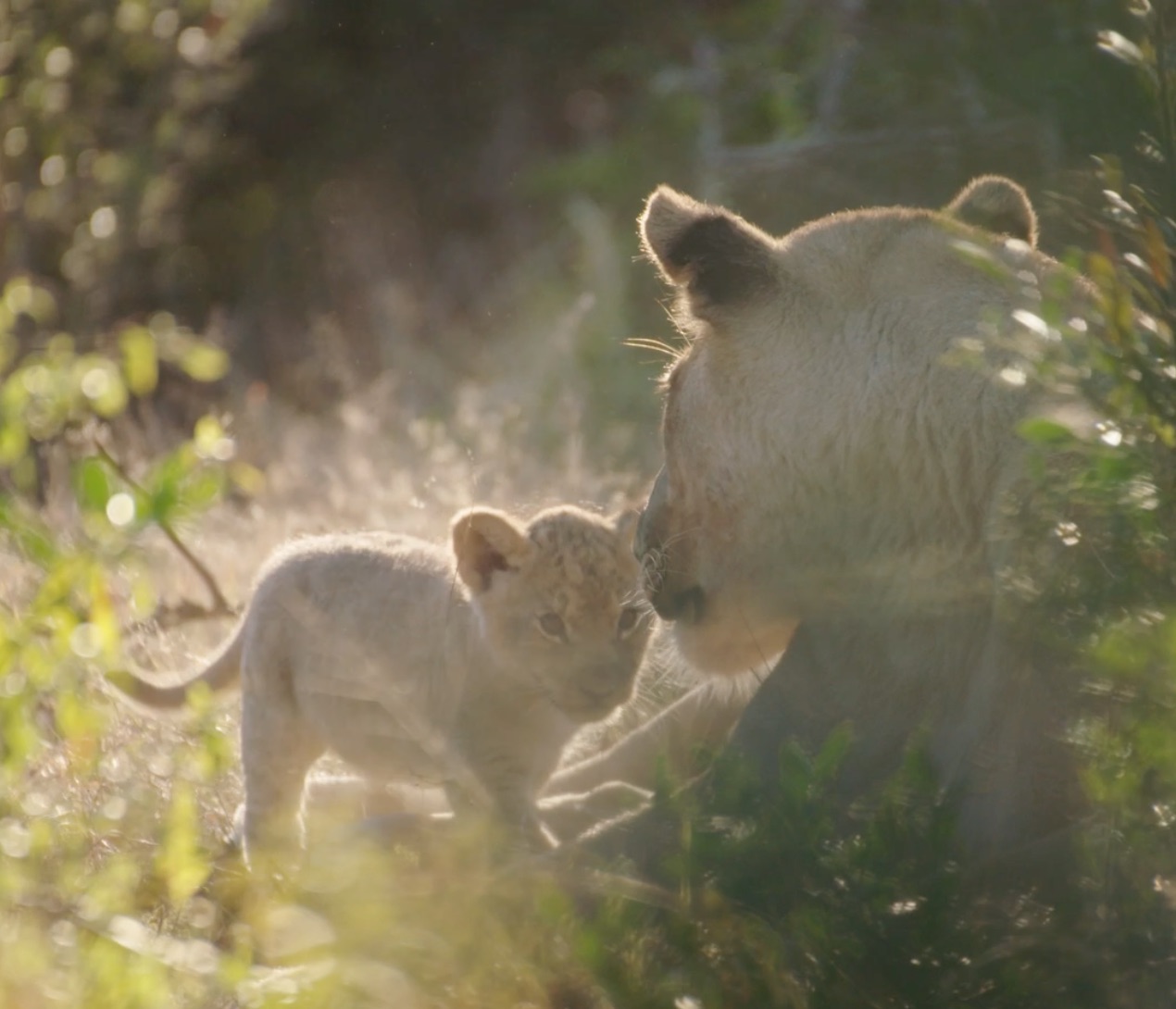 Lion cub image thanks to Ferg Clark.